A Journey Through Utah's Contemporary Artscapes
Consider visual art attractions as you're planning your Beehive State travel itinerary.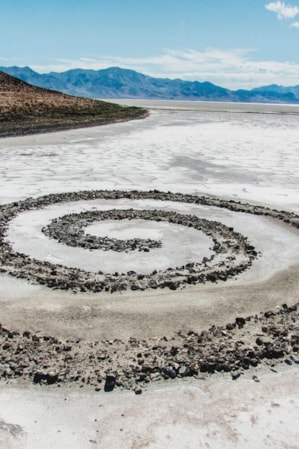 Art can tell you a lot about a place. Museums, galleries and public artworks can reveal how a community views and expresses itself in relation to the rest of the world. And contemporary art — defined broadly as the art of our time — can be especially enlightening. "Typically, artists are responding in some way to the world we live in right now — be it social, political, economic, cultural or aesthetic" says Laura Hurtado, executive director of the Utah Museum of Contemporary Art. "There is a feeling in the work of making sense of the world around and participating in a dialogue or conversation."
Visitors can become part of that conversation by adding contemporary art to their travel plans. In Utah, you can find original art just about anywhere — if you know where to look.
"It may surprise visitors that the State of Utah has the oldest state-supported arts agency in the country," says Jim Glenn, manager of visual arts, acquisitions, design and public art for the Utah Division of Arts & Museums. Glenn credits Utah legislator and famed arts advocate Alice Merrill Horne for that distinction, thanks to her establishment of the Utah Art Institute in 1899. Since that time, the state has supported artists through art acquisitions, exhibitions, grants and professional development opportunities. From a visitor's standpoint, that translates into an abundance of options for viewing art.
So how do you tap into the state of contemporary art in Utah? Try checking out these key nonprofit venues, traveling from one end of Utah to the other. You're likely to find one near a Utah vacation destination. Or you may decide to make art viewing your ultimate goal.
North to South and Stops In-Between
Nora Eccles Harrison Museum of Art
Tucked into Cache Valley near the Utah-Idaho border, Logan is home to Utah State University. More than 28,000 students attend this public research university, making it a ripe environment for exploring new ideas (Read: High Art + Hometown Americana). The on-campus Nora Eccles Harrison Museum of Art (NEHMA) features 20th and 21st-century American art, with emphasis on art of the American West. It's named for its benefactor, a ceramics enthusiast and charismatic arts supporter.
Visitors can explore highlights from the museum's collection of some 5,000 artworks ($5 suggested donation), including a signature ceramics collection of more than 1,200 pieces. Designed by noted architect Edward Larrabee Barnes, the 23,000-square-foot building frequently hosts timely exhibitions and programming. Recent shows include "African American Art, Social Justice and Identity," "Love in the Time of Coronavirus" and "Women, Surrealism, and Abstraction," which featured nearly 50 women artists.
Insider Tip: USU Sculpture Walk
The NEHMA footprint extends beyond museum walls and across campus via the USU Sculpture Walk. Take a tour of the campus using 35 public sculptures to guide your way. You'll find a variety of sizes, styles and mediums, from Ann Preston's monumental "Passacaglia" wall relief made of steel, plaster and acrylic paint to Jeff Smith's delicate "Light Sculptures" made of curved glass and mirrors that create a changing interplay with sunlight through the seasons. Get the sculpture walk map and audio tour.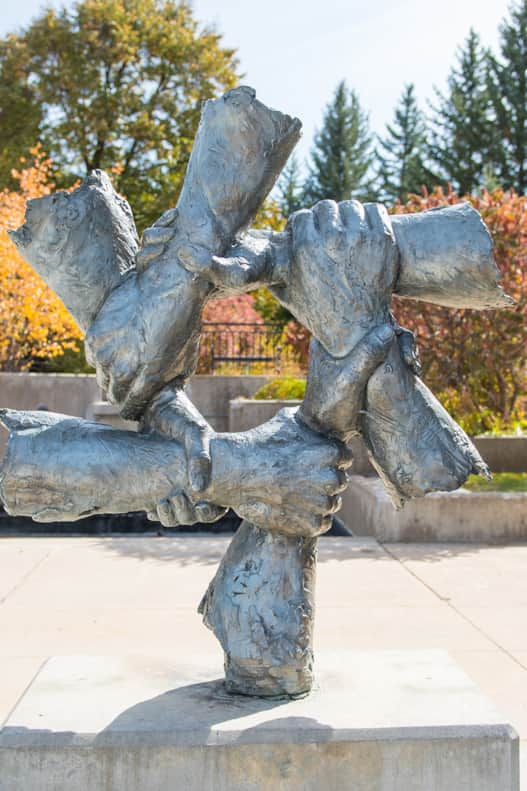 "It may surprise visitors that the State of Utah has the oldest state-supported arts agency in the country."
– Jim Glenn, Utah Division of Arts & Museums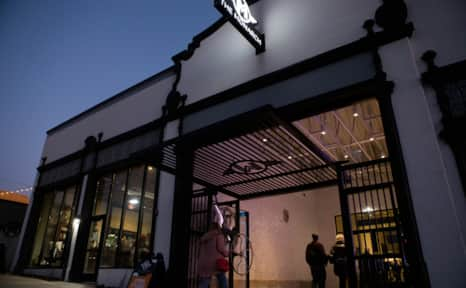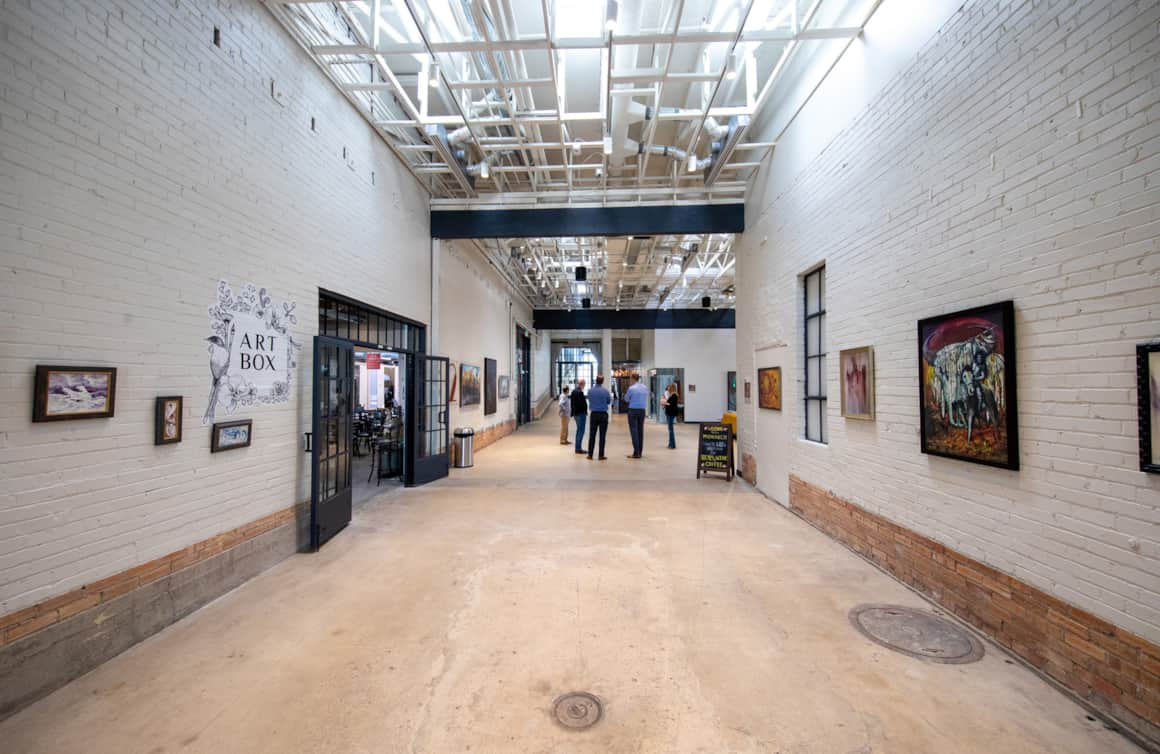 Ogden Contemporary Arts
About an hour's drive southwest of Logan, Ogden boasts of its roots as a raucous railroad hub that flourished through much of the late 19th and early 20th centuries. As the economy changed, the Wild West vibe subsided, but Ogden's colorful lore and reputation for rugged independence remain. In recent years, Ogden's government and business leaders have invested heavily in its creative community, establishing the Nine Rails Creative District as a local epicenter for arts and culture. Ogden Contemporary Arts is at the heart of the district, serving as inspiration for local, regional and international artists. (Read: Art Deco in Motion: Ogden's Creative Remodel)
Located in the historic Monarch building — a parking garage remodeled into an event space and art studio complex — OCA launched in November 2020. Opening during the COVID-19 pandemic presented challenges, but exhibitions exploring the impact of social distancing, artificial intelligence and social justice show OCA's willingness to dive right in. (Read: Hike + Dine: Ogden)
Insider Tip: 25th Street & Nine Rails Cultural District
Take a walk along the 25th Street corridor to experience the Nine Rails Cultural District, including shops and events at the Monarch, outdoor sculptures and murals and the Dumke Arts Plaza. Heading west, you'll encounter restaurants, breweries and shops before you reach Ogden Union Station, which houses four museums showcasing the region's train, gun manufacturing and western history.
Utah Museum of Contemporary Art
Located in the heart of Utah's capital city, the Utah Museum of Contemporary Art (UMOCA) has been a champion of avant-garde art and ideas for more than 90 years. Originally founded as the Art Barn by visionary arts advocate Alta Rawlins Jensen in 1931, the museum has evolved into a hub of innovative exhibitions, education programs and community events. UMOCA is Utah's primary catalyst for contemporary culture, encouraging artists to experiment and visitors to connect through new experiences. It's not a collecting museum, so visitors can expect a changing lineup of thought-provoking exhibitions and activities.
UMOCA features six active galleries, including the Projects Gallery — a dedicated space for showing local artists — and another featuring work by artists participating in the museum's Artist-in-Residence program. Visitors can expect a variety of mediums, genres and works by artists from around the globe as well as interactive experiences. Admission is free ($8 suggested donation), so it's easy to experience "the spine of the Utah art world," according to UMOCA board member and art professor Peter Everett.
Insider Tip: THE BLOCKS SLC
UMOCA is an excellent anchor point for exploring attractions, restaurants and nightlife in downtown Salt Lake City. It's also at the center of THE BLOCKS — Utah's cultural core — representing the state's highest concentration of arts, culture and entertainment. Keep an eye out for contemporary public murals and sculptures as you explore. Many of Salt Lake City's public works are placed through a robust public art program, from Ned Kahn's seven-story installation "Pages of Salt" on Regent Street to the whimsical "Flying Objects" sculptures scattered throughout downtown.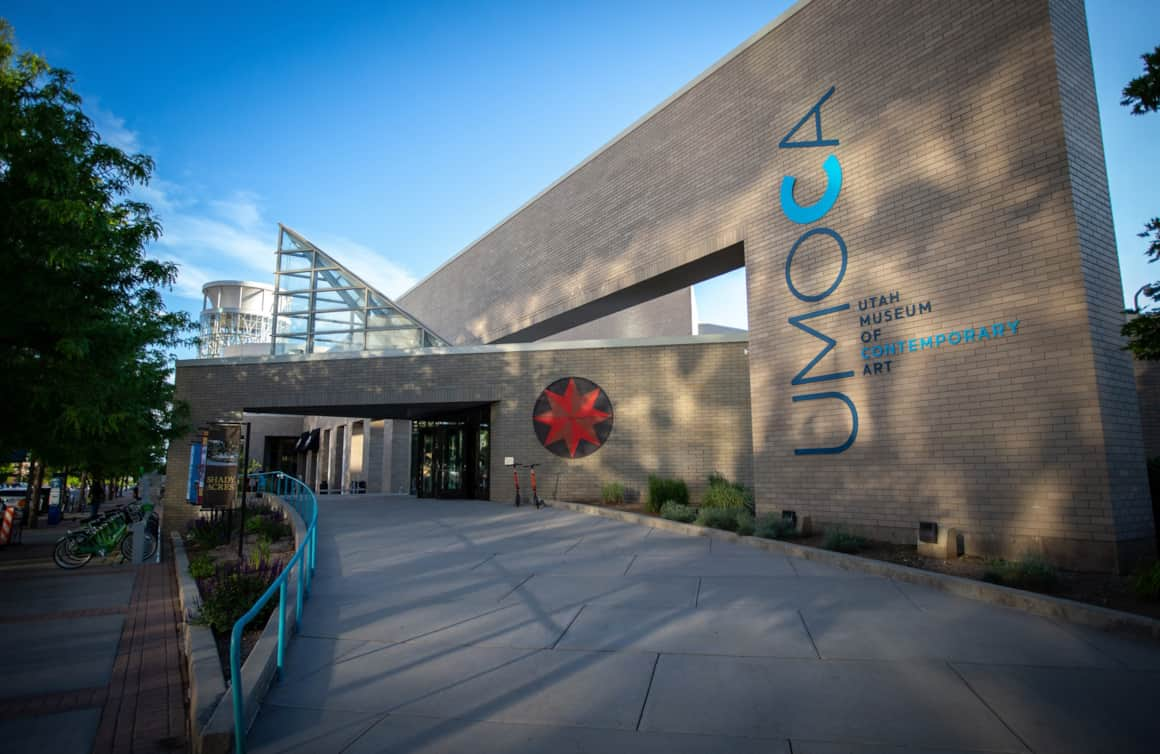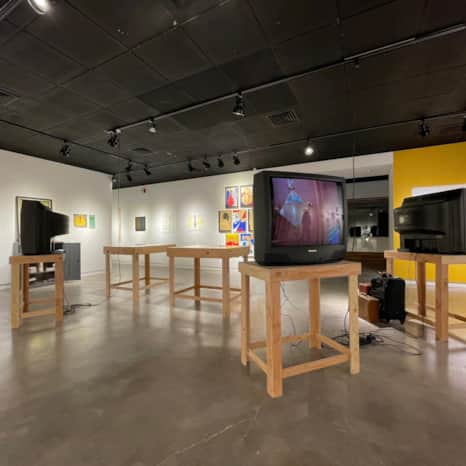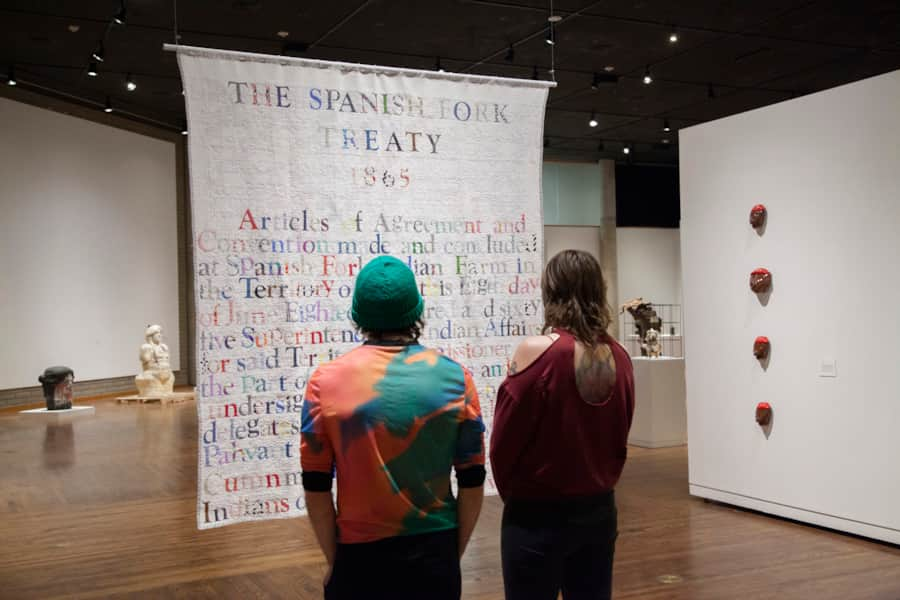 Utah Museum of Fine Arts
"When traveling, I always make time to check out the local art museum," says Whitney Tassie, curator of modern and contemporary art at the Utah Museum of Fine Arts (UMFA). "Looking at art helps me clear my head and understand new perspectives on the world, and it helps me orient myself in a new place." Tassie points out that you can do that very thing at the UMFA — Utah's flagship art museum.
Located in the 74,000-square-foot Marcia and John Price Museum building on the University of Utah campus, the UMFA buzzes with intellectual energy. The permanent collection includes more than 20,000 original artworks representing a variety of cultures from the ancient to the contemporary. Take a few hours out of your day to view works by respected artists, eat at the Museum Café and enjoy Salt Lake City's beautiful mountain scenery. Recent contemporary highlights include works by Yayoi Kusama, Faith Ringgold, Joan Mitchell, Willie Cole, Sol LeWitt, Kehinde Wiley, Helen Frankenthaler, Kerry James Marshall and Mickalene Thomas. See what's currently on view and check out upcoming events, including Art + Wellness: Mindfulness.
Insider Tip: Land Art
Utah is home to two of the world's most iconic land art sculptures — Robert Smithson's "Spiral Jetty" and Nancy Holt's "Sun Tunnels." The UMFA is an official co-steward of "Spiral Jetty" and an excellent source for information about these art treasures. Located respectively at Rozel Point in the north arm of the Great Salt Lake and the Great Basin Desert, each of these monumental sculptures warrants a day trip. (Read: At 50, 'Spiral Jetty,' Utah's Most Iconic Piece of Art, is Still Drawing a Crowd) Visitors to "Spiral Jetty" should be mindful that low water levels at the Great Salt Lake have increased the natural presence of tar around the shoreline. Watch your step and keep dogs on leash.
Kimball Art Center
Park City is Utah's premiere ski and winter sports town, as well as a cultural magnet, thanks to its established gallery and performing arts scene and status as the home of the Sundance Film Festival. This sophisticated mountain village (Read: Insider's Guide to Park City) buzzes with activity year-round, and Kimball Art Center is at the community's artistic core.
The center exists to inspire and connect through art, and has served as Park City's creative hub since 1976, says Aldy Milliken, executive director. The organization engages locals and visitors alike through contemporary exhibitions and an extensive slate of art classes. Admission is free, but class proceeds and donations help support Kimball's programs, including Elementary Visual Arts, which provides art education for more than 15,000 students annually. Find out about upcoming exhibitions and classes.
Insider Tip: Park City Kimball Arts Festival
If you're planning to visit Park City during the summer months, keep an eye out for the Park City Kimball Arts Festival. Each year more than 50,000 attendees descend on Park City's Historic Main Street for this three-day event, typically held in early August. Established by Kimball Art Center founder Bill Kimball in 1969, the festival offers hundreds of jury-selected artists, gourmet food and drink, live music and lots of people watching. Learn more about art events and festivals around the state.
"If you're planning to visit Park City during the summer months, keep an eye out for the Park City Kimball Arts Festival. "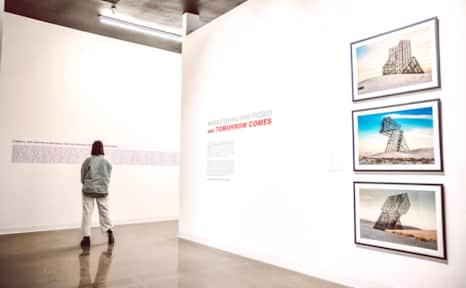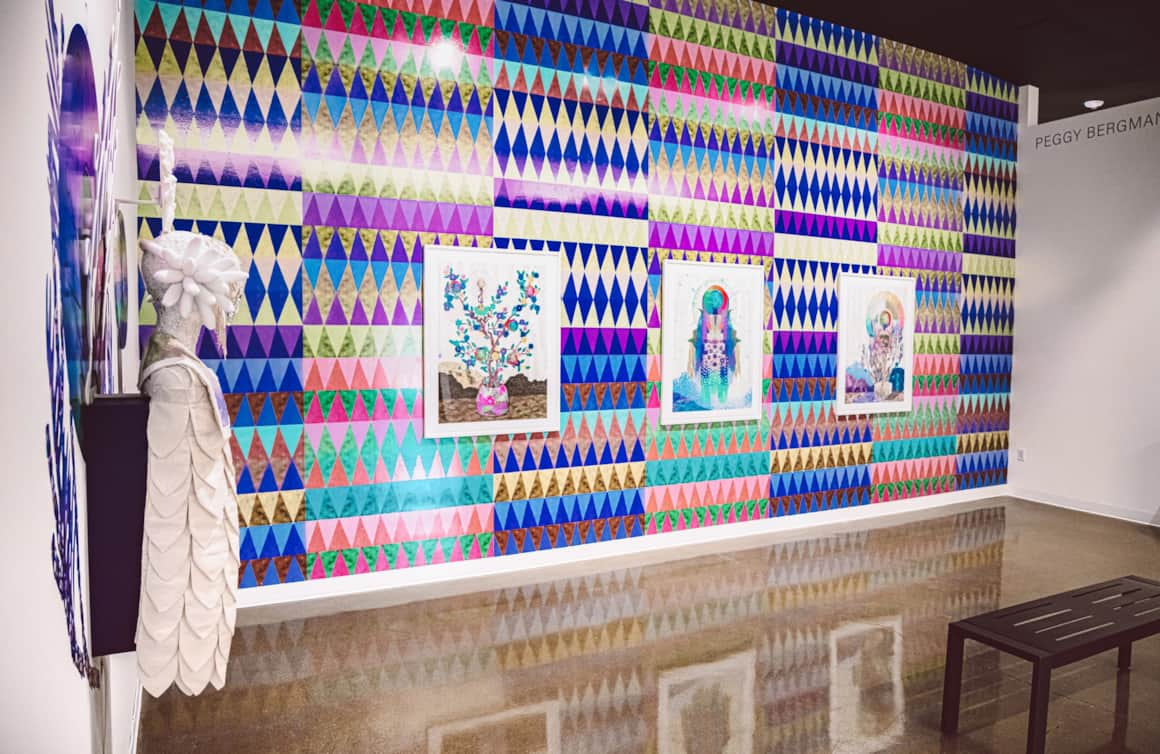 Granary Arts
Cutting-edge creativity isn't limited to Utah's bustling population centers. In rural Utah, old and new often mix in unexpected ways. This juxtaposition is beautifully illustrated in the south-central town of Ephraim, home of Granary Arts. (Read about the region in "Gleaning a Small Town's Harvest")
"In 2012, my long-time friend Kelly Brooks and myself proposed to create a new nonprofit art space in the historic Ephraim Relief Society Granary building," explains Amy Jorgensen, artist, educator and Granary Arts cofounder. "As local residents, artists and professors, we believed that a contemporary art space in Ephraim could be a creative driving force, educational resource and frequented gathering place by making visual art engaging and accessible to the community. Today, Granary Arts remains dedicated to our rural roots as we reach out to the global art community." In the years since, Granary Arts has garnered attention from regional and national press for versatile, provocative exhibitions. As the founders like to say, "rural is radical." See upcoming shows.
Insider Tip: Popwalk Virtual Exhibition
In spring 2021, Granary Arts debuted "Our Valley Speaks: A Sanpete Experience," curated by artist David Lindsay. This virtual exhibition takes you on a tour of the Sanpete Valley with artists, historians and local experts as your guides. You can access "Our Valley Speaks" by downloading the Popwalk smartphone app.
Springville Museum of Art
The Springville Museum of Art (SMA) traces its history back to 1903, when two artworks were donated to Springville High School. From those humble beginnings, the community worked to grow a collection and build Utah's first fine arts museum. Located south of Provo in Utah County, the SMA was dedicated in 1937 and currently features 29 galleries in a 45,000-square foot building, plus the outdoor Diane and Sam Stewart Sculpture Garden completed in 2009. The permanent collection is uniquely focused with a mix of art by 20th-century Soviet realists, as well as American and Utah artists.
SMA hosts some 15 annual exhibitions featuring regional, national and international artists. A popular highlight is the annual Spring Salon, which began in 1922 and draws nearly 1,000 applicants vying for one of 250 placements. There are contemporary pieces in the SMA's 2,500-piece collection, and contemporary work is often included in rotating shows. That said, the museum displays a small portion of its permanent collection at any given time, so — as with any venue — it's a good idea to research current exhibitions ahead of your visit to see what's in store. SMA admission is free (donations welcome).
Insider Tip: PARC Collective
Contemporary art is often fluid and ephemeral, with artists open to experimentation and change. Utah County's PARC Collective embodies that inventive spirit. Led by a group of interdisciplinary artists and curators, PARC Collective is a "nomadic artist collective" that creates and supports contemporary art exhibitions, events and community dialogue. The program is ever-evolving, so consider seeking information if you happen to be in the area, as the site itself is also a source for viewing contemporary art. Online projects include a virtual exhibition curated from Instagram submissions and "PARC Park," a virtual art space "centered on building new gathering places and ecosystems."
"In rural Utah, old and new often mix in unexpected ways. This juxtaposition is beautifully illustrated in the south-central town of Ephraim, home of Granary Arts."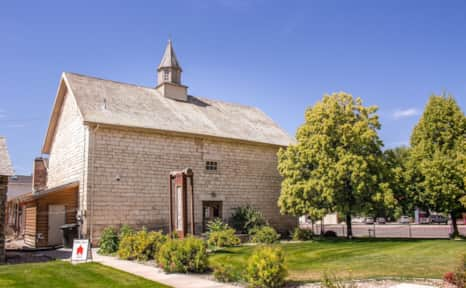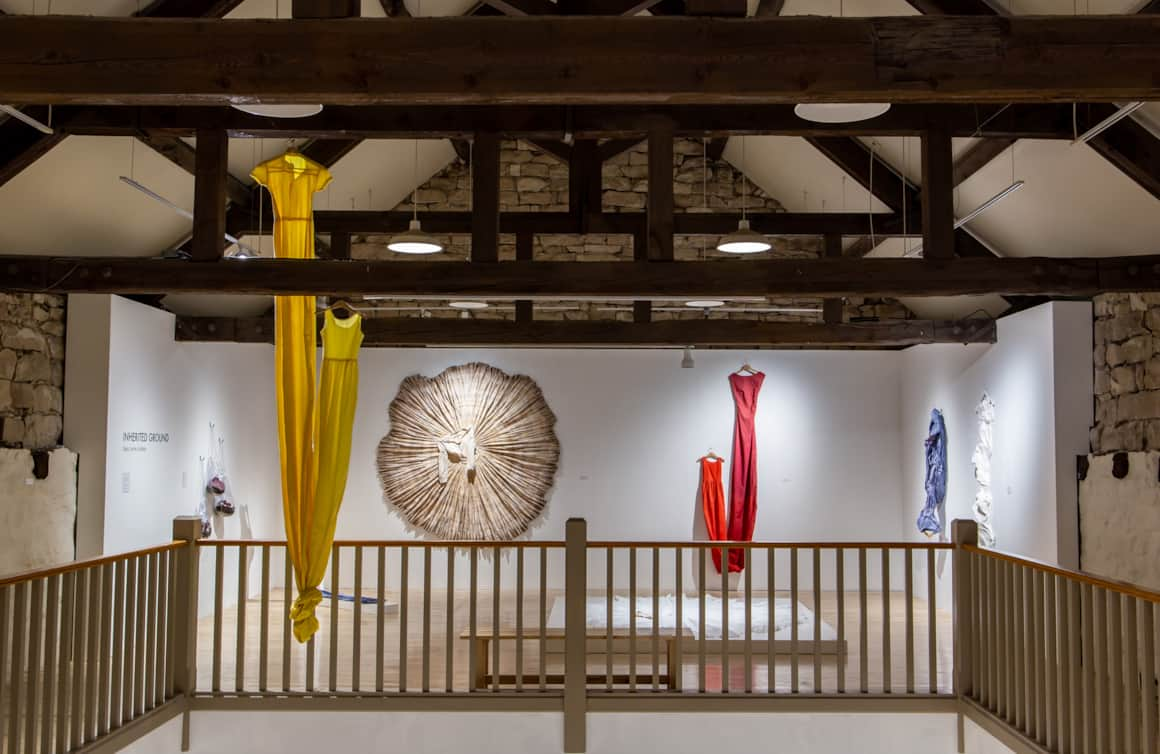 Southern Utah Museum of Art
If you find yourself taking a tour of the campus at Southern Utah University (SUU) in Cedar City — roughly an hour north of Utah's southern border – the Southern Utah Museum of Art (SUMA) building will stop you in your tracks. Designed by Los Angeles-based Brooks + Scarpa, the sculptural structure's undulating roof is punctuated by a deep crevice that evokes the region's dramatic slot canyons. The surprising façade will draw you in, while the airy, art-filled spaces inside will beckon you to stay for a while.
SUMA houses a permanent collection of approximately 2,000 objects, including 50 paintings by Jimmie Floyd Jones — the visionary painter whose work anchored the museum's launch — and an eclectic mix of other works, including prints by famous names such as Salvador Dalí, Pablo Picasso and Katsuhika Hokusai. Contemporary art lovers can view rotating exhibitions focused on timely topics, such as 2020's "Right Here Right Now," curated by Salt Lake City's Modern West gallery. The exhibition featured contemporary women artists in celebration of the 150th Anniversary of Women's suffrage in Utah and 100th anniversary of the 19th amendment to the US Constitution (Read: Where to See Women's Art in Utah). Admission to SUMA is free.
Insider Tip: SUU Art & Sculpture Stroll
As the location of the renowned Utah Shakespearean Festival, SUU draws culture seekers from around the country and the world. While you're in the area, consider viewing the SUU Art & Sculpture Stroll, which features a mix of architecture, statues of Shakespearean characters and historical figures and even the oldest trees on campus. One highlight is "Savage Rose," the first contemporary sculpture placed on the SUU campus. Created by California artist James Devore, the brushed-aluminum piece was installed in 1977. See a map of the SUU Art & Sculpture Stroll.
"The surprising façade of the Southern Utah Museum of Art will draw you in, while the airy, art-filled spaces inside will beckon you to stay for a while."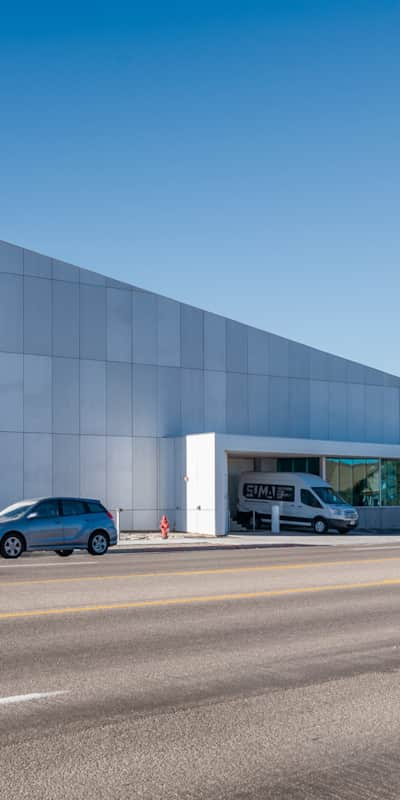 Moab ArTTrails
Moab
is all about the great outdoors, and the local art scene is no exception. In 2017, the nonprofit
Moab ArTTrails
launched an annual, juried exhibition of outdoor sculptures placed throughout the center of town. The sculptures are chosen from a national call for artists and shown for one year. Styles of the sculptures range from traditional bronze statues to abstract, contemporary pieces, offering a little something for everyone. All artworks in the annual exhibition are considered for acquisition, and several pieces have been purchased for permanent public display.
Get a map
of the current exhibition online for a self-guided tour or simply keep an eye out as you wander around town.
Beyond Moab's town center, you can experience contemporary art surrounded by red-rock scenery on the Colorado Riverway Bridge. The bridge is located just north of Moab along the Moab Canyon Pathway, a paved bike and pedestrian path. As you walk or ride along the river, you will encounter a series of four, nine-foot-tall sculptures, "Forces at Play," by artist and Moab ArTTrails cofounder Michael Ford Dutton. Inspired by the forces that continually change the landscape, the steel and sandstone pieces were installed in 2015 as a gift to Grand County from the nonprofit in partnership with the Moab Trails Alliance.
Insider Tip: Moab Arts
To get the latest on the art action in this recreational mecca, check out Moab Arts. The organization hosts art classes, exhibitions and events at their facility, the Moab Arts & Recreation Center, which is known as the MARC. The website features area galleries, art festivals and events, an artist-in-residence program and a local public art map featuring murals, sculptures and installations.
"Moab is all about the great outdoors, and the local art scene is no exception...Moab ArTTrails launched an annual, juried exhibition of outdoor sculptures placed throughout the center of town. "
DSU Sears Art Museum
Set in a desert valley in the southwest corner of Utah, St. George is a popular warm-weather destination. Snow Canyon State Park, Zion National Park and numerous scenic attractions are within an hour's drive from St. George, so there's plenty of natural eye candy and activities for visitors to explore. To get your art fix in between outdoor adventures, stop by the Dixie State University (DSU) Sears Art Museum. The museum produces six exhibitions each year, including the annual Sears Dixie Invitational Art Show and Sale, featuring 100 invited artists, scheduled over Presidents' Day weekend in February. Museum shows incorporate a variety of styles from more traditional to contemporary, so view the schedule to plan your visit. (Read: How to Experience the Thriving Arts and Culture of St. George)
The Kathryn Lloyd Richards Sculpture Garden just north of the DSU Sears Art Museum is another good option for viewing original artworks while strolling through lush vegetation. DSU is also home to noted Utah artist Harrison Groutage's outdoor mosaic mural, one of the largest of its type in the country. The 15-foot-high by 127-foot-long mural consists of more than 450,000 pieces of Italian glass, all individually cut and placed by hand, recently restored and preserved when the original building was torn down.
Insider Tip: Art Around the Corner
Each spring, St. George residents and visitors are treated to a new selection of public artworks. Founded in 1988, the Art Around the Corner Foundation annually installs some two dozen sculptures by artists from around the country. Many of the pieces in the Art Around the Corner Outdoor Sculpture Exhibit are for sale, while some are purchased for St. George City's permanent art collection. See maps for the current exhibition.