"Gentrified, it is not. This is not Oglandia. It is O-Town, according to the t-shirts. People are Ogdenites — like rocks, an aggregate of unique minerals bound together. To me, this place is a gem."
– Paula Colman, Local and Writer
Things to Do in Ogden
Hill Aerospace Museum

Airplane buffs will love the Hill Aerospace Museum near Hill Air Force Base. Part of the United States Air Force Heritage Program, the museum features more than 90 military aircraft, missiles and aerospace vehicles from around the world. Knowledgeable volunteers support well-maintained exhibits tracing the history of aviation starting from the dawn of flight and continuing through World War II, the Jet Age, the Cold War and Keeping the Peace.

Historic Union Station

In addition to the Utah State Railroad Museum, Ogden's Union Station is also home to the John M. Browning Firearms Museum, Browning Kimball Classic Car Museum and Utah State Cowboy and Western Heritage Museum. There are also two galleries and regular events in the classic train station, whose iconic neon sign keeps watch over Historic 25th Street.

iFly Utah Indoor Skydiving

Maybe you've come to Ogden for its proximity to three incredible ski resorts. Maybe you're enjoying a great meal downtown during a stopover en route to Bear Lake or Yellowstone. Whatever your itinerary, you must plan a stop at iFly Utah Indoor Skydiving. Great instructors get you oriented to the unique sensation of indoor skydiving, then set you and your family free to feel the rush in a controlled environment.

Mount Ogden Via Ferrata

Via Ferrata (Italian for "iron road") is a guided mountain climb that lets novice climbers enjoy the views and experience the adrenaline rushes of rugged Mount Ogden that are typically reserved for elite climbers. If you can climb a ladder, you can climb the Via Ferrata. You're always attached to the safety cable. No ropes or knots required. Wear comfortable hiking shoes and you'll enjoy the guided adventure. Reserve an individual, private or group climb.

Ogden Trails

From the parkways in town to the nearby mountain trails, Ogden has a robust trail network for hikers, equestrian riders and mountain bikers. Learn more about hiking in Ogden — where you can hike and dine in the same day.

Spiral Jetty (Nearby)

The massive earthwork sculpture Spiral Jetty by famed artist Robert Smithson is in a remote but accessible area of the Great Salt Lake, about 70 miles northwest of Ogden. The internationally known earth art is popular with photographers and travelers who enjoy exploring off the beaten path. Visitors should be mindful that low water levels at the Great Salt Lake have increased the natural presence of tar around the Spiral Jetty shoreline. Watch your step and keep dogs on leash.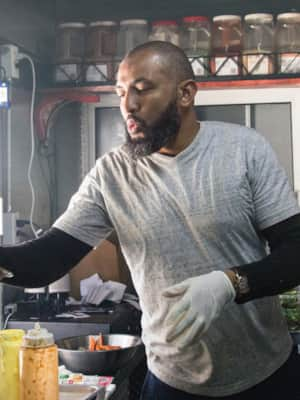 Support Local
Supporting local communities during your travels can have a profound impact. Stock up with groceries locally, stop in an artisan shop or eat at a restaurant in addition to campfire meals.