Flood Safety
Due to record snowpack and high amounts of spring runoff, please be advised of potential flooding that could impact travel plans.
Learn more
"Come with me into the woods. Where spring is advancing, as it does, no matter what, not being singular or particular, but one of the forever gifts, and certainly visible."
– Poet Mary Jane Oliver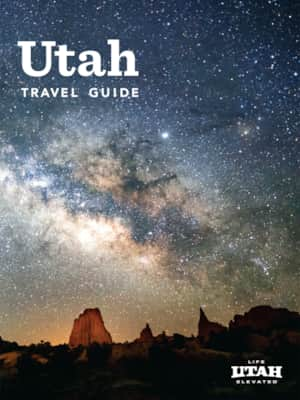 Get a Free Utah Travel Guide
The official Utah Travel Guide will help you thoughtfully navigate from Utah's northern mountains and lakes to its southern red rock country. The guide is filled with tips and recommendations for those who want to visit The Mighty 5® national parks, ski resorts, Salt Lake City and the urban Wasatch Front and all the scenic drives and towns in between.