U.S. Federal Shutdown Information
At this time, all of Utah's national parks, monuments and recreation areas remain open.
Learn more.
Where to Eat and Drink in St. George
Visit St. George for its beautiful red rock views. Meanwhile, take advantage of some of the best dining and drinking Southern Utah has to offer.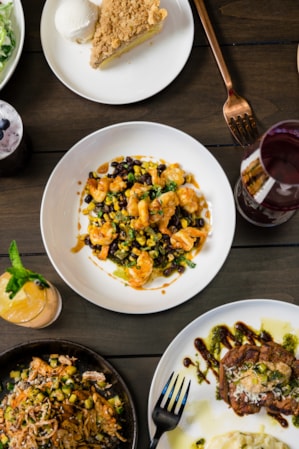 Sometimes, enjoying the outdoors translates to nostalgic campfire meals, fire-roasted marshmallows, trail mix and dehydrated dinners. But in Greater Zion, you don't have to sacrifice great dining while in pursuit of Southern Utah's red rock adventures.
Given the excitement of discovering new food and drink experiences, it's no surprise that some foodies even tailor their travel itineraries around unexplored eateries, bars and coffee shops. Whether you prefer to stumble across new restaurants and bars, or your more intentional in your selection, you'll want to carve out time for these distinctive St. George and Greater Zion restaurants and drinking establishments.
Xetava Gardens Café
815 Coyote Gulch Court, Ivins
(435) 656-0165
Xetava (Zay-Tah-Vah) Gardens Café offers a peaceful, calm and tranquil experience. Nestled in Kayenta Art Village, about nine miles from downtown St. George, the restaurant boasts a unique layout with beautiful hand-carved wood and desert views. Thanks to ample patio seating, diners can rest, breath fresh air and take in expansive red rock and garden views. "Xetava is one of the few restaurants where you're not looking at a parking lot," says owner Greg Federman. "Here, no one is in a rush. No one is looking at their phone. Instead, customers enjoy each other's company."
Xetava serves brunch, lunch and dinner. Popular menu items include the lemonade mint supreme, the frosé, the gyro salad made with grass-fed steak, the mahi tacos made with Champagne-battered wild mahi and the made-from-scratch lemon cake topped with fresh raspberries. After lunch, take a leisurely stroll through the Desert Rose Labyrinth built by local residents.
When dine-in-service was banned in spring 2020 due to the coronavirus, Greg and his wife, Rachel, knew the livelihoods of Southern Utah food service professionals were at risk — and they wanted to help. They launched a GoFundMe page to benefit Southern Utah food service workers who suddenly found themselves out of a job. Ultimately, they raised $28K in donations, which mostly went toward purchasing and distributing food to unemployed food service professionals. The response was overwhelming, positively impacting local food service workers and their families.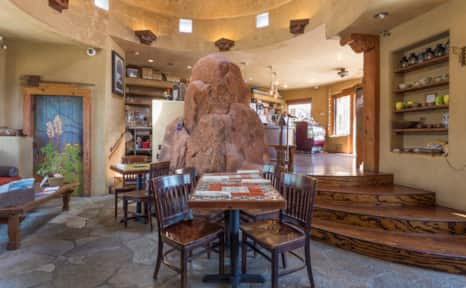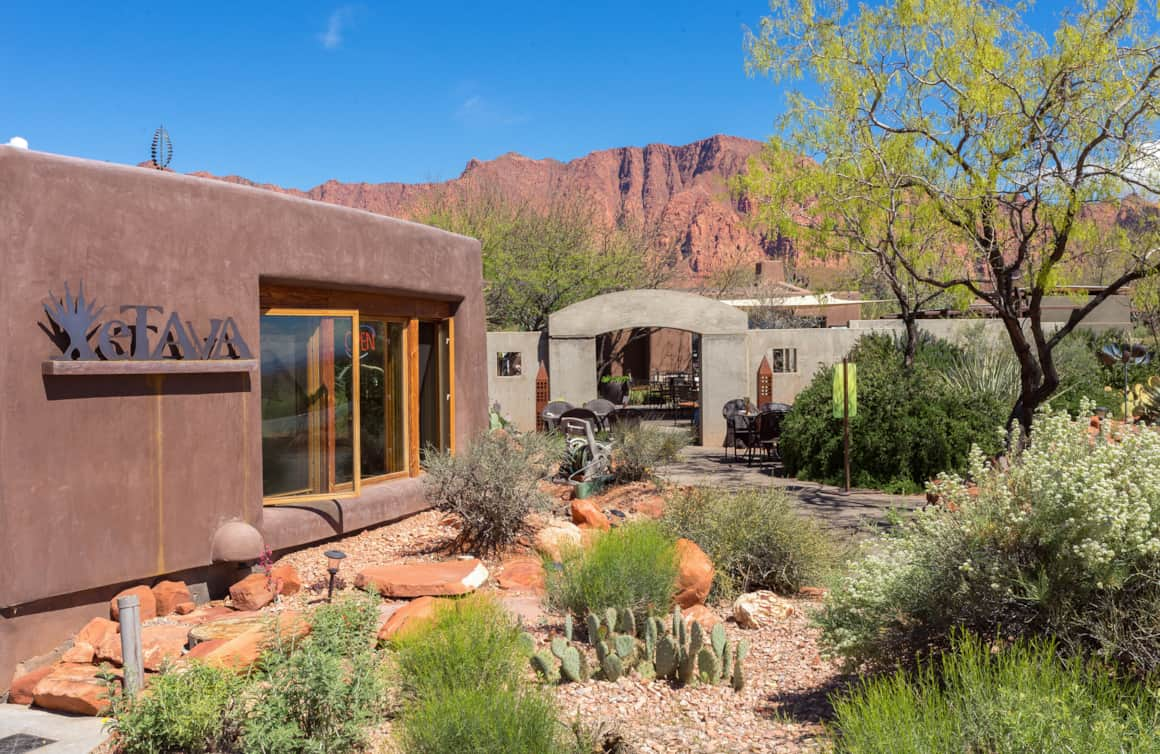 Red Fort Cuisine Of India
148 S 1470 E, St. George
(435) 574-4050
At Red Fort Indian Cuisine, you'll enjoy rich colors and décor inspired by India. The family-owned-and-operated restaurant uses old family recipes, such as their chicken tikka masala and vegetable coconut kurma. Every dish is unique and the food is described by the family as "taste-bud friendly."
Their dishes are made with fresh ingredients such as turmeric, cardamom, fennel seed, onions, garlic, ginger and cumin seed, and they offer six different types of curry. All dishes can be customized to your taste and preferences, including spiciness. Diners are encouraged to try one of their tandoori, chicken, lamb, seafood, vegetarian or vegan dishes, the Taj Mahal beer, the garlic naan, and for dessert, the gulab jamun.
Cappeletti's Restaurant
36 East Tabernacle St., St. George
(435) 986-4119
Located just off Main Street in downtown St. George, Cappeletti's Restaurant is family-owned and operated. The restaurant offers an Italian menu with Argentinian flare, as underscored by their Argentinian-style beef empanadas with chimichurri and sweet Thai chili. The owners, Andres and Lorena, came from Argentina and built their restaurant from the ground-up with the help of their two older children, Facundo and Lara, who share their parents' passion for great food.
Dine on the patio at sunset or inside and enjoy the soft music playing and the local artwork. You can order a glass of wine from Spain, Italy, Argentina and one of their popular dishes, such as the Black Angus flat iron steak, the grilled ribeye, or the gnocchi.
You'll want to taste their dressings, desserts and pasta, which are all made from scratch, and while you're at it, don't be afraid to venture off the menu. Lorena says to ask about their specials because they take pride in creating new and exciting dishes every week. Cappeletti's is open for lunch and dinner, but is closed on Sundays and Mondays. Walk-ins are welcome, but reservations are encouraged.
Wood Ash Rye
25 W. St. George Blvd., St. George
(435) 522-5020
A destination for locals and visitors to Greater Zion, The Advenire Hotel's five-star, chef-driven restaurant, Wood Ash Rye, is an elevated, yet rustic culinary balance where diners can relax and socialize after a full day exploring.
Developed and led by executive chef Shon Foster and executive partner Jason Neeley, the menu tells the story of St. George's history and early settlers. Diners can enjoy classic dishes and favorites, such as layered buttermilk biscuits, house jam and fresh-baked breads that hint at Southern Utah's pioneering dining roots and hearty fare.
Foster says their Sinaloa-style grilled chicken nods to the area's Mexican heritage, and the Bang Bang bird dish pays homage to the Chinese rail workers who worked to connect Southern Utah to the coasts. The restaurant offers a fall selection that nods to a classic chicken-and-dumpling dish, and finally, buttermilk and chess pies originating from America's south.
Chef Shon likened the dining experience to the excitement of visiting grandma's or an aunt and uncle's house and being welcomed by the smells of fresh bread or biscuits coming out of the oven. The experience ties you to the arrival of the harvest in the fall, the smell of fresh pies baking, and the first tomatoes of the summer.
"It's the taste of our smoked Utah turkey that we do here at Wood Ash Rye every day. Maybe it's the carnal reaction when we fire up the grill for the day and adorn it with fresh local produce and proteins that create the feeling and smells of the hospitality of Southern Utah. I would be sad if I didn't mention the taste of the famous Utah scone and the excitement of receiving one topped with powdered sugar and honey butter," Shon says.
The Wood Ash Rye bar features unique cocktails utilizing local ingredients and Utah-made craft spirits, such as Sugar House Distillery rye whiskey and High West yippee ki-yay whiskey. They also feature a robust selection of new world wines, such as the Ransom Jigsaw pinot noir from Oregon, Tobin James cabernet sauvignon from Paso Robles, California, MAN Vintners pinotage from South Africa and local brews, such as the Park City Pilsner by Park City Brewery and the Red Rock Le Quatre Saison, a farmhouse ale by Red Rock Brewing Company.
George's Corner Restaurant & Pub
2 W. St. George Blvd., St. George
(435) 216-7311
George's Corner Restaurant & Pub is known as the "local's spot." On the corner of Main Street and St. George Blvd in Ancestor Square, the old brick building was originally built in 1932 as the Big Hand Café, which was owned by the owner's great uncle, George Pace.
George's prides itself on celebrating the town's history and making all of its food from scratch. Guests can order breakfast, lunch, or dinner, and enjoy one of the artisan cocktails (the mixes are all made in-house), such as the Old Fashion, the Manhattan, or the Sangria Margarita created by Kit Cassidy, bar manager. George's offers live music three nights a week by local musicians, such as Charlie Kessner, Tom Bennett, Dick Earl's Electric Witness, Nick Adams and Amanda Barrick.
Zion Brewery Station II
142 N Main St., St. George
(435) 673-7644
Zion Brewery Station II is a two-story bar in a renovated fire station built in 1918. As the first stand-alone bar in Southern Utah, Station II offers a taproom with handcrafted microbrews, a classy bar decorated in rich colors, beautiful wood and chandeliers reminiscent of a different time. There's also a lounge, two patios, a billiards room and shuffleboard, along with beer pong tournaments as well as a big block Jenga game. The bar plans to have a food truck every night and live music. This is a place you have to see in-person to appreciate.
If you're headed to Zion National Park, visit their original location, Zion Canyon Brew Pub in Springdale, located at the park entrance. Take in the breathtaking views on the patio while enjoying ice-cold Zion Brewery beers, live music and pub favorites made from scratch.
FeelLove Coffee
558 E. Riverside Dr #208, St. George
(435) 922-1717
Owners Lisa and Jasher Feellove are self-described "coffee connoisseurs," who claim to offer "magic in every cup." FeelLove's decor emulates a London tea room. They offer coffee, tea and French pastries and decadent food selections with a bit of California swagger.
After spending time in Italy, France, Amsterdam and England, the owners brought the experience of European cafés to St. George. When you come to FeelLove, you walk into a different world.
The owners considered every detail in design and décor, from the wooden ceilings, to the chandeliers, to the floor's tile mosaic. The original coffee shop is on Riverside Drive, but the Feelloves opened a second location in Ancestor Square.
King's Landing Bistro
1515 Zion Park Blvd., Springdale
(435) 772-7422
King's Landing Bistro is an American bistro with European influence, which offers striking views of Watchman and Johnson Mountains from the Springdale restaurant's patio. Owned and operated by chefs Thomas King and Phu Nguyen, everything is locally sourced as much as possible, and the menu changes with the season.
The restaurant features a full bar and many vegetarian options. Pastry chef Phu Nguyen crafts amazing desserts and seasonal in-house sorbets, such as strawberry lemon basil and pineapple coconut in the summer, ginger pear in the fall and spiced plum with red wine in the winter. Dine on the patio at sunset to take in the views, and order one of the popular menu items, such as the puff-pastry tart, the charcuterie and cheese, the roasted-chicken breast, or the vegan mushroom, lentil and brown rice meatballs.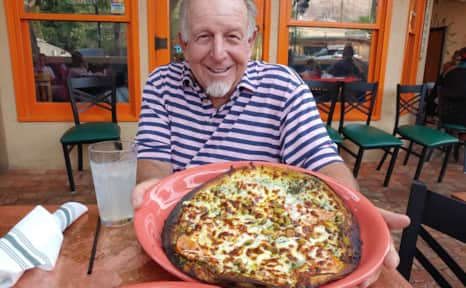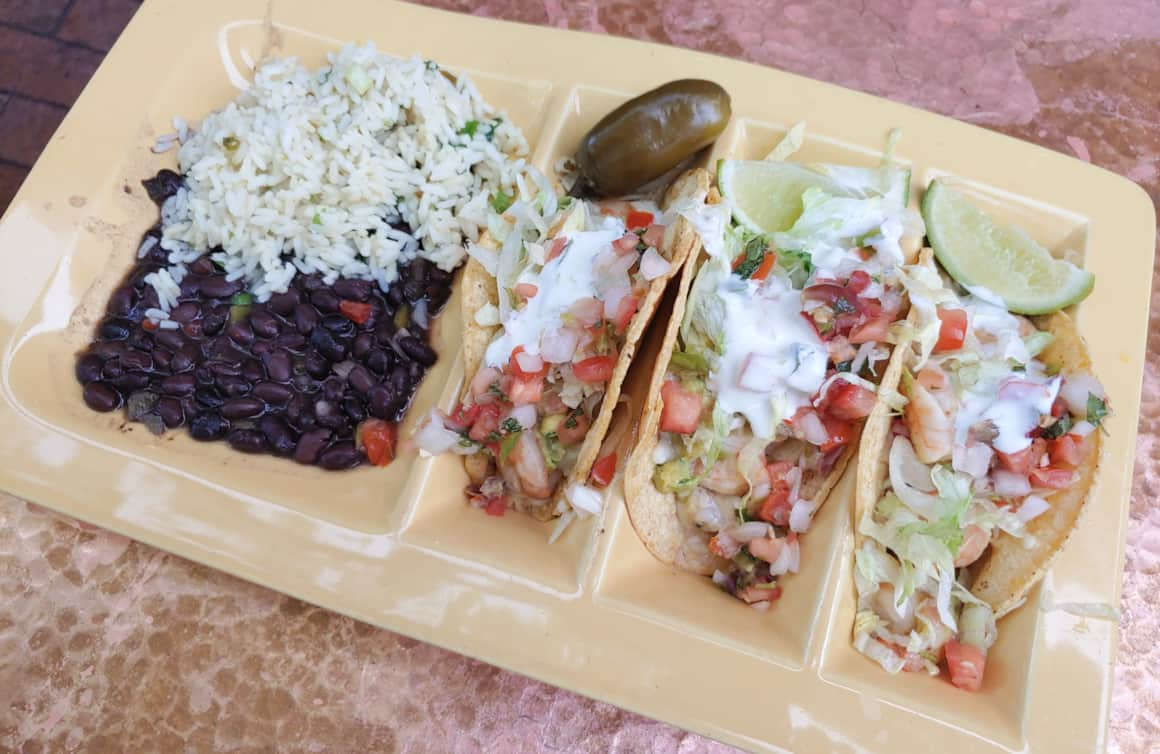 Oscar's Café
948 Zion Park Blvd., Springdale
(435) 772-3232
Ask locals in St. George and Greater Zion about their favorite places to eat and they're likely to mention Oscar's Café in Springdale, which offers a Mexican menu with Americanized touches. Hank Moore, who owns the restaurant along with wife Kathy, says they believe the way you treat people is more important than the food, but the food is just as good.
At Oscar's, the portions are big, and you'll get your food within 12 minutes of ordering because Moore insists on it. Some of the most popular selections include the frosted French toast, the huevos rancheros, the pesto quesadilla, shrimp tacos and the wild-caught salmon salad. And for dessert, consider a slice of fresh-baked carrot cake drenched in frosting and lightly sprinkled with walnuts — one of Kathy's special recipes.