Flood Safety
Due to record snowpack and high amounts of spring runoff, please be advised of potential flooding that could impact travel plans.
Learn more
5 Utah Dinner Recipes to Try at Home
Fill your dinner plate with a taste of #UtahFromHome.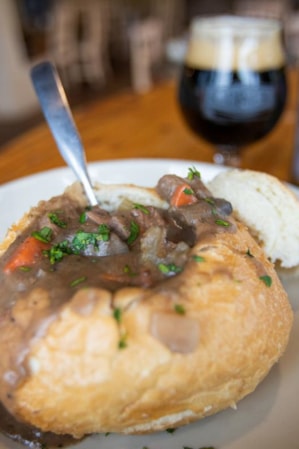 A kitchen is a special place — large or quaint, remodeled or retro. No matter the square-footage or appliance size, any cooking-space has the power to yield creativity, experimentation and a great deal of "mmmmm's."
We recently reached out to various Utah culinary artists and asked them to write a recipe that all chefs (yes — you!) can recreate from their homes. These dinner recipes are simple to create and designed to give you a piece of #UtahFromHome.
For right now, your culinary creations are being shared safely with those in the home, but while you mix, stir and reheat for leftovers, remember that daydreaming for your future dinner parties and back porch happy hours is still allowed. When the time is right, we hope you'll branch out and support these local restaurants in-person. Until then, try Utah's flavors from home.
1. Chile Glazed Atlantic Salmon + Sides
Restaurant: Cliffside Restaurant
City: St. George
Serving Size: Four people
Sides: Mango Salsa, Coconut - Jasmine Rice Pilaf, Broccolini and Lemon Beurre Blanc
---
2. Fry Bread/Navajo Tacos
Restaurant: Goulding's Stagecoach Restaurant
City: Monument Valley
Serving Size: Four pieces of fry bread
---
3. Onigiri (Rice Ball)
Restaurant: Kyoto Japanese Restaurant
City: Salt Lake City
Serving Size: Eight rice balls
---
4. Stout Beef Stew
Restaurant: MacCool's Public House
City: Layton
Serving Size: Four people
---
5. Sauté Garlic Edamame
Restaurant: Tona Sushi Bar and Grill
City: Ogden
Serving Size: 2-4 people
---
To satisfy your sweet tooth, try a dessert recipe.
For your cocktail, try mixing these Utah-made drinks.