U.S. Federal Shutdown Information
At this time, all of Utah's national parks, monuments and recreation areas remain open.
Learn more.
Meet the Women Leading Utah's Food and Beverage Renaissance
Ten tastemakers showcasing the best the Beehive State has to offer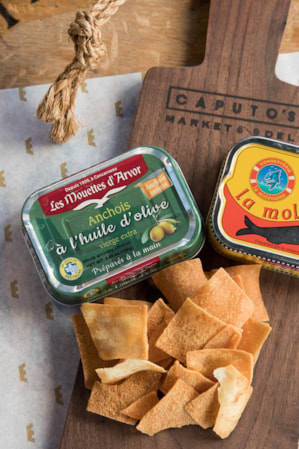 About twenty years ago, Mary Brown Malouf moved to Salt Lake City from Sonoma, California. "Everyone I knew thought I was nuts," says the esteemed food critic and current editor of Salt Lake Magazine. "'You're a food and wine writer,' they said. 'There's no food and wine in Salt Lake City'," says Malouf in wry reminiscence of the era. As Malouf has pointed out over the intervening decades, the food scene in Salt Lake is not only fantastic, it's thriving.
"I was, well, shocked," says Malouf of her immersion. "Not at the food scene, but at how many strong and knowledgeable women were in the middle of it." Twenty-some years ago, women in professional kitchens were a rarity world-wide, an irony in comparison to most household's food production. While Salt Lake's culinary innovation in the late 90s lagged behind both coasts, Malouf says there was something special going on: Utah "seemed ahead of other states in the number of women in the food world." She points to leaders in the field like Lucy Cardenas at Red Iguana, Margo Provost (then at Log Haven), and Hell's Backbone Grill food pioneers Blake Spalding and Jen Castle as but a few of the state's early inspirations.
Flash forward to now, and Utah chefs and food artisans are winning national and international recognition for their innovation. Heather King, a Utah-based award-winning food writer and restaurant critic shared her perspective: "Fortunately, as the food landscape in Utah has blossomed over the past 22 years I've been writing about restaurants and producers, it's heartening to see a talented group of women have risen to the forefront of the industry," of farm owners, artisan producers and local chefs. While in no way comprehensive, this list is a sampling of the savvy women leading the charge for great eating and drinking in the Beehive state and beyond. (Check out the Utah Women-Owned Business Directory for a listing of local women-owned businesses.)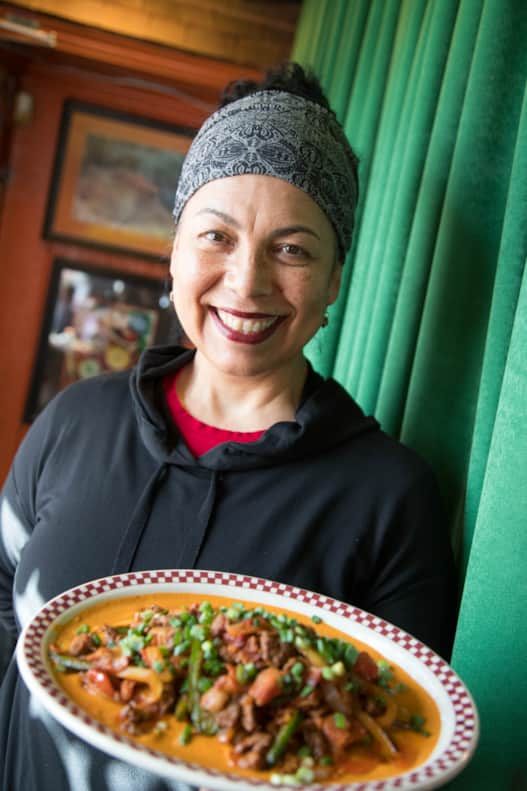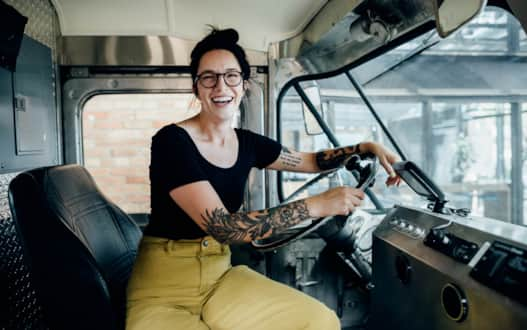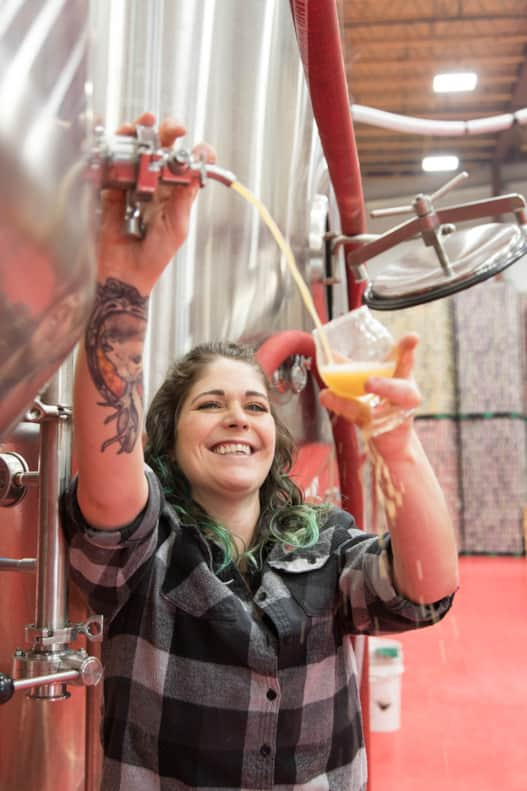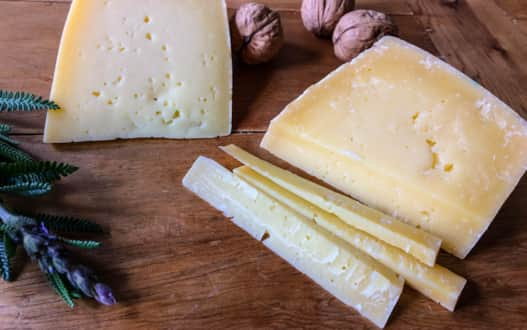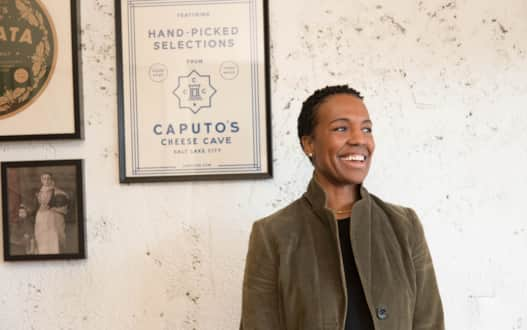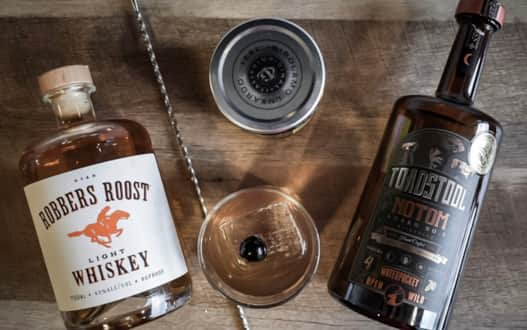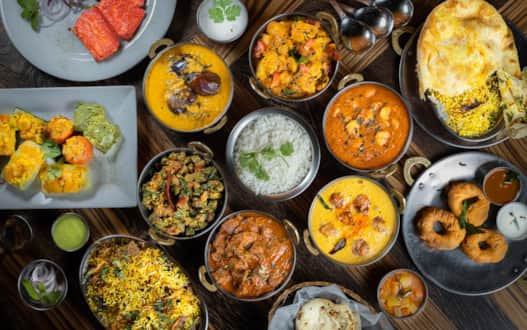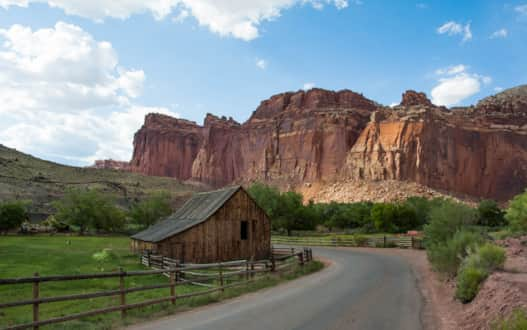 Lucy Cardenas
Owner, Red Iguana, Red Iguana 2, Taste of Red Iguana
Salt Lake City
Of being part of this legendary family-run business, now-owner Lucy Cardenas says it was equal parts determination and destiny. "I had no choice at the beginning because I was so young," says Cardenas of helping with her family's restaurants. Cardenas's parents introduced Salt Lake City to the flavors and hospitality of Mexico by opening Casa Grande Restaurant (1965-1985), and they built an international following at Red Iguana (opened in 1985). Cardenas gained more food industry experience in California and Oregon, and with her husband purchased Red Iguana from her parents in 2005. Says Cardenas of the family's long history in the community, "I'm happy to keep our businesses here in our neighborhood. This part of the city often gets overlooked, and it's important for me to stay here, "where all three locations are within a one and a half-mile radius of each other. In fact, Red Iguana 2's massive iguana statue (by Utah artist Stephen Kesler) is an ode to loyal locals. "It's really a tribute to community through art," says Cardenas of the statue, though Red Iguana patrons would also claim that their famous mole sampler is a culinary work of art all on its own.
Alexa Norlin
Owner, Normal Ice Cream
Salt Lake City
"Making weird food. Seriously," says Alexa Norlin of the best part of her work creating ridiculously delicious and original flavors for her two Normal Ice Cream locations (the permanently-parked old school truck inside the east entrance of Trolley Square and storefront in the women-run Maven District at 900 South/Edison St. in Salt Lake City). Following studies at the University of Victoria (Vancouver) and graduating from Chicago's prestigious French Pastry School, Norlin established an award-winning career as pastry chef at some of Utah's most elevated dining destinations. Says Norlin of mostly-male professional kitchens, "If I had a nickel for the number of times a sales rep, supplier, or the like walked right past me asking for the 'person in charge'…" she says with a wry grin, though she notes that the industry has come a long way. Norlin is excited to stay ahead of food trends with fascinating flavor combos and ingredients used in imaginative ways, like adzuki (red bean), wasabi-white chocolate and gravity-defying Wonka-esque composed cones decked with chunks of cake, swirling cotton candy and house-made jimmies. A Park City native, Norlin lived in several cities before returning to Utah, where she smartly hit the nail on the head by tapping into an established fan base: "Utahns LOVE ice cream."
Jacquie King
Head Brewer, Roosters Brewing Co.
Ogden, Layton
As brewmaster and head of research and development for Ogden's oldest brewery, Roosters Brewing Co. (celebrating 25 years in Spring 2020), Jacquie King enjoys the balance of tradition and trends in craft brewing. "Brewing is a great mix of science, artistic expression and physical labor," she says of refining Roosters popular IPAs. Her favorite part of the job? Getting inventive with trendy milkshake IPAs and surprising sips like blackberry cream ale. In addition to staying ahead of the brewing game with their innovative flavors, Roosters management progressively hires and retains women in this notoriously male-dominated field. Says King, "Our company is female co-owned," (by Kym Buttschardt and her husband, Pete), and women are represented throughout the brewery's management. "There are very few women on the production side of brewing," industry-wide says King. "It's a point of pride for me to be a female in production." More than anything, King feels fortunate to combine her love of great beer with a passion for Utah's unparalleled access to the great outdoors. "I love everything about Ogden," she says. "We're truly a hidden gem."
Sara Hunt
Co-owner & Operator, Rockhill Creamery
Richmond
"I love beginning the day with a vat full of raw milk and end the day with new wheels of cheese," says Rockhill Creamery co-owner Sara Hunt of her satisfying work making the creamery's distinctive raw milk alpine-style cheeses. "With my careful attention, they will develop delicious flavors unique to Rockhill Creamery," such as Snow Canyon Edam, Gruyere-inspired Wasatch Mountain raw milk cheese and Dutch-style washed curd cheeses, all made in small batches.
On the grounds of this historic Richmond farm in Northern Utah, Hunt oversees an operation started fifteen years ago by business founders (and still co-owners) Jennifer Hines and Pete Schropp. Hunt says that making a product with such a strong sense of place is what keeps her rooted in Richmond, with nutritious grazing for the family dairy that provides the creamery's raw milk and the mountain valley climate that makes the conditions of their aging cave unique to Utah: "Rockhill cheese wouldn't be the same made anywhere else." Rockhill Creamery cheeses are stocked at most independent Utah markets, and from June-September guests can visit the farm's Harvest Market held each Saturday from 10am-1pm. Affirms Hunt, "Good food is not only one of the greatest indulgences in life, but also one of the most joyful foundations upon which to build connected community."
Chantelle Bourdeaux
Regional Sales Director, A Priori Distribution
Salt Lake City
Over a dozen years ago, Utah native Chantelle Bourdeaux had an "a-ha" moment about the future of local food while attending an event hosted by the Utah branch of Slow Food (an international organization committed to good, clean, fair food practices). "I was taken back by the age gap of the community," she says. "People in my generation seemed so out of touch with how the impact of slow, sustainable food sourcing — and the lack thereof — impacts our lives." Bourdeaux began hosting rave-reviewed events and pop-up cocktail parties, bringing in an injection of fresh energy into the Salt Lake food scene. "It was the beginning of the farm-to-table movement reaching Utah," she says of the time, and soon her passion for connecting local food producers, restaurateurs and chefs turned into a career collaborating with some of Utah's biggest names in food.
Bourdeaux now works full-time servicing restaurants and large retail stores throughout the Rocky Mountain region for Salt Lake City-based A Priori Distribution (founded by Caputo's Markets CEO Matt Caputo), one of the nation's top curators of craft and artisan foods. "It's a small, family-owned, local company, with high standards for quality and ingredients," says Bourdeaux of A Priori's artisan chocolates, conservas (sustainably-sourced tinned fish) and cocktail bitters which can be found at Caputo's Markets, locally-owned Harmons Grocers and shipped all over the world. Of the farmers, local markets, restaurants, and her work educating consumers about local and artisan products Bourdeaux affirms, "There's real power in connecting people to quality products." (Read: The Craft Chocolate Capitol of America is ... Utah?)
Julia Scott
Chemist & Co-owner, Waterpocket Distillery
Salt Lake City
"I still encounter surprise from some quarters that a woman is heavily involved in the technical side of the business," says co-owner Julia Scott of her role as lead chemist at Waterpocket Distillery. "However, compared to what I'm used to," with a PhD in chemical engineering and biochemistry, and a career working in the oil and gas industry, "this is nothing." Scott has lived and worked all over the world, but Utah's beautiful landscape keeps bringing her back; in fact, the distillery's name refers to the Waterpocket Fold, a distinctive geological feature running partially through Capitol Reef National Park in Southern Utah.
With a nod to their west-side Salt Lake location Scott says, "West Valley City has been very supportive of our business," where she and husband Alan Scott produce some of the most original liquors on offer in the United States, including complex botanical spirits, rare liqueurs and several crazy-like-a-fox iterations of amaro (a traditional Italian digestif). "Even though we base these spirits on 19th century recipes," says Julia Scott of their unique emphasis, "there is a lot of work that goes into modernizing the recipes," which are differentiated by Waterpocket's use of two Mueller copper stills and created one small, delicious, batch at a time. "I've said for years that even the worst day is not as bad if you can end it with a nice amaro or spirit, especially if you're sharing it with someone you care for," says Scott of why she shifted her chemistry emphasis to distilling. "Making high quality, distinctive spirits and liqueurs is our way of making life just a little more enjoyable." Visitors can set up tours and tastings by appointment at the distillery (via website) and Waterpocket spirits are available at most Utah state liquor stores. (Read: Utah Spirits Tour)
Lavanya Mahate
Owner & Founder, Saffron Valley Restaurants and Biscotts Bakery & Café
Salt Lake City, Riverton, South Jordan
Sharing the breadth of flavors from her homeland of India is Lavanya Mahate's passion. While she began cooking at a young age, her graduate school education focused on public relations and corporate communications. Mahate moved to the United States from India in 2001 with her husband, whose job brought them to Utah. In the early 2000s, Mahate's love for sharing Indian food with friends and family shifted from a hobby to a business model. She launched her own line of spice blends at the Salt Lake Downtown Farmers Market in 2010 and shortly thereafter opened the first of five unique Saffron Valley restaurants, featuring traditional Indian dishes such as goat biryani, specialties of Southern India like paneer burji dosa, and creative Indian street-food sandwiches like paneer tikka sliders and flavorful Kheema pav. Says Mahate of the location choices for her thriving restaurants, "Most of our businesses are located in the South Jordan and Riverton area," along with the original restaurant anchored in the historic Avenues section of downtown Salt Lake City. In addition to the appreciation Mahate has for Utah's burgeoning food scene, she says that her affection for the state goes beyond business. "Besides the great entrepreneurial spirit and steady economic growth the state provides, the natural resources and scenic beauty here is something that we love to call home."
Aimee Altizer
Founder & Executive Director, Flourish Bakery
Salt Lake City
"The reason we do this is very simple: helping people transform their lives," says executive director Aimee Altizer of Flourish Bakery. A not-for-profit organization, the bakery serves as a food-based training program for people in addiction recovery. The interns learn baking and business skills, with the intention of creating steady employment opportunities. And the result of all of this culinary training creates a delicious abundance of products that are sold from Flourish's food truck, catering services and at the Downtown Salt Lake and Liberty Park Farmer's Markets (all purchases directly support an intern's salary). "We reach out to the margins of our community," says Altizer of their incoming baking interns, "and help people develop skills in a field that they love and respect." Coming from a background as an award-winning pastry chef in the competitive world of fine dining, Altizer says that the shift to non-profit work has been as soul-satisfying for her personally as it is for Flourish's interns. Says Altizer of their model for changing lives, "We just happen to do it through baking and culinary training." [find the Flourish Food Truck on Instagram @flourish_bakery].
Ann Torrence
Co-owner & Cidermaker, Etta Place Cider
Torrey
"It's fun to see someone's face light up when they sample that first bite of an Ashmead's Kernel or Roxbury Russet," says Ann Torrence of some of the rare heritage apple varieties she's planted in their Torrey orchard since 2012. Thanks to the resurrection of the craft hard cider industry in the United States, businesses like Etta Place Cider are seeing a resurgence. "The cider industry is chock full of female trailblazers," says Torrence of her peers, noting that she feels less challenged by her gender in tackling the physically demanding work of agriculture and irrigation as she does by her age (she and her husband, co-owner Robert Marc, retired to the Torrey area after careers in academia, and she's a writer). They named the cidery after Etta Place, the legendary partner to Southern Utah's Hole-in-the-Wall gang leader Sundance the Kid. Says Torrence of the plan to make cider, "Apples have been grown here for decades," and the historic orchards of nearby Capitol Reef National Park in Southern Utah draw visitors internationally during harvest each fall. But, says Torrence, the distance to markets made growing apples commercially unfeasible. Enter, cidermaking: a product with survivable margins in their remote location. Plus, "Capitol Reef Country visitors are thirsty by the time they get here," she says with a grin.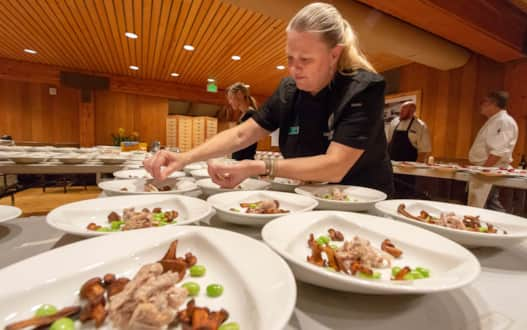 Jodie Rogers
Director of Food and Beverage, Deer Valley Resort
Park City
Originally recruited to Deer Valley Resort in 1996 by a friend who worked there, young Australian chef Jodie Rogers kept on coming back to Utah between gigs in restaurants from London to Thailand. "It was very hard to break into a world of cooking that was traditionally for men," reflects Rogers of her early years in the industry. "I feel very privileged to have been involved in the traditional Deer Valley experience," says Rogers of her full-time career in Park City since 2002, which has included numerous awards and the esteemed invitation to cook at New York's famed James Beard House, twice. Her attitude of excellence translates both to Deer Valley Resort's gracious staff and the spectacular dishes they serve. She developed Fireside Dining's prix fixe four-course winter dining experience — with roast leg of lamb and European-style alpine raclette served from Empire Lodge's massive stone fireplaces — after catering a wedding with this unique service some years ago, and cultivated the menus at year-round locals' favorites The Brass Tag and Deer Valley Grocery Café (author's note: both spots are great post-mountain bike stops to refuel with a hearty sandwich and a beer). Says Rogers of picking Utah as the spot to finally put down roots, "I've travelled the world, and this is the most beautiful place I've been."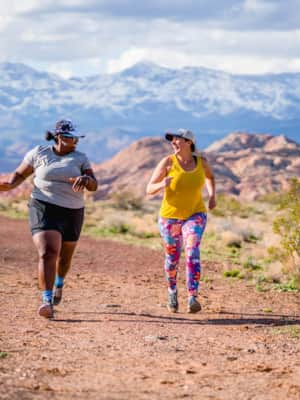 Supporting Women Entrepreneurs While Traveling in Utah
Women entrepreneurs in Utah have been particularly successful at honing their expertise. Find out about women-owned businesses you can support while adventuring in Utah.