U.S. Federal Shutdown Information
All of Utah's Mighty 5 national parks will remain open.
Learn more.
Utah's Rum Underdogs
Cane-to-glass rum, mechanical moxie and the unexpected story of Distillery 36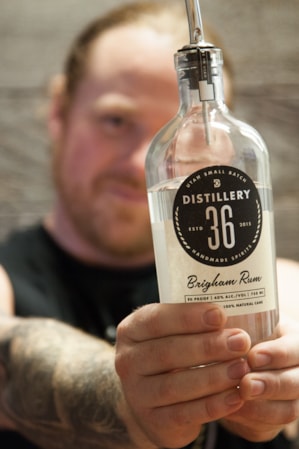 "At the age of thirty-seven, I did one of the most difficult things I've ever had to do," says Distillery 36 co-owner Jon Gregersen. "I came out of the closet as a distiller."
This came as a complete surprise to his large religious family, who he says have maintained a "let's just not bring it up again" attitude about his vocation ever since. Growing up on a dairy farm in Southeast Idaho as the youngest of seven children, Gregersen credits the work ethic and general mechanical know-how instilled by farm life for preparing him to operate a totally owner-run distillery. He also salutes the success of Distillery 36's award-winning rum brand to the determination of co-owners Creed Law (lead distiller) and Jensen Dobbs (operations manager). "We worked nights and weekends for over five years to build the still and to refine our recipe," says Gregersen, who handles the brand's media and sales.
"We worked nights and weekends for over five years to build the still and to refine our recipe."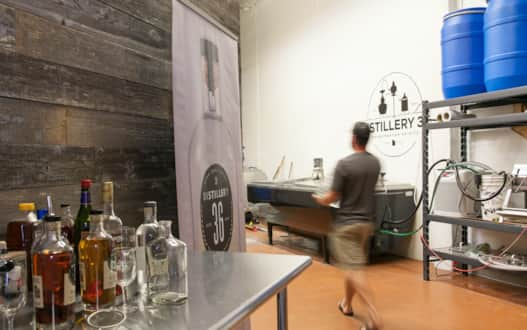 That mechanical gumption and their desire to completely self-finance the distillery makes them one of the smallest and scrappiest players in Salt Lake City's growing distilling pool. The Distillery 36 triad claims that status has kept them both humble and pretty damn happy with their small-batch success.
Mutual friends introduced Gregersen, Law and Dobbs in 2003, and they quickly bonded over their common love for artisan spirits and home brewing beer hobbies. During the next decade, they mulled over how they could make a small-batch distilling operation fly in Utah.
That wasn't an easy proposition, by any means.
Until High West Distillery was founded in 2006, there were no operating Utah distilleries in the state since before Prohibition. Dave and Jane Perkins, founders of High West in Park City, "really paved the way" for developing distilling operations at every level in Utah, acknowledges Gregersen. Now, just over a dozen Utah-based producers are licensed in the state.
Distillery 36's name even nods to Utah's rather uneasy truce with booze production, the "36" referring to Utah being the thirty-sixth and deciding vote to ratify the 21st Amendment, repealing national Prohibition in December 1933. And the Brigham Rum moniker is a very clever homophone harkening back to one of Utah's most famous emigrants.
"Founders of High West in Park City, 'really paved the way' for developing distilling operations at every level in Utah. Now, just over a dozen Utah-based producers are licensed in the state. "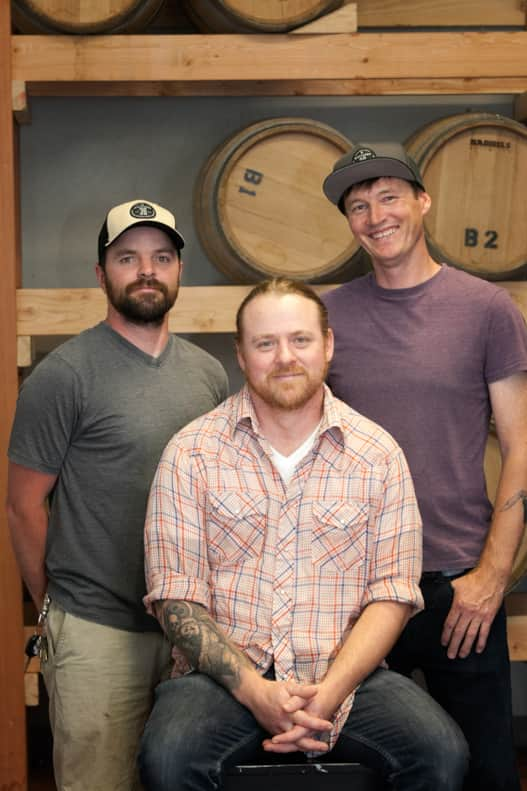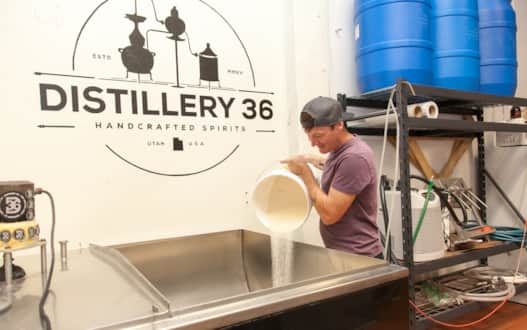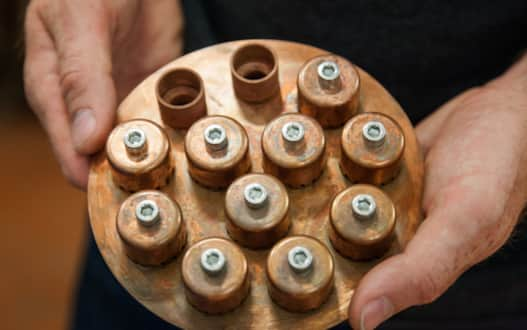 March 2014 marked a big year for the Distillery 36 team: they were approved for production by the state Department of Alcohol Beverage Control (DABC), and they finished construction on their custom still, designed and fabricated entirely on-site by lead distiller Creed Law. Like most small-batch distillers I've had the pleasure to know, listening to Creed Law geek out over the idiosyncrasies and temperament of his still is a lot like listening to a new dad proudly archive the achievements of baby number one. Law's background in engineering segued fortuitously with locating perfectly good used parts for purchase — like a tank salvaged from a Utah dairy operation that now serves as the distillery's primary fermenter — and some serious engineering cajones.
"Creed can build anything, so we were confident that he'd make a great still." And so he did. The 100-gallon pot still runs a few days a week, producing about 100 bottles per batch.
Called "D36" by rum enthusiasts, bartenders and restaurant owners around Salt Lake City, Brigham Rum quickly gained a devout following amongst lovers of pure cane sugar-based rums. Often described by the historic term rhum agricole to differentiate from molasses-fermented rums, Brigham Rum is made with a similar recipe and fermenting process to sugar cane rums originally distilled in the French West Indies since the 1870s.
The Distillery 36 Brigham Rum that you sample from a bottle today, however, bears little resemblance to the team's earliest test runs. "We didn't want to rush getting a product out there just to have something to sell," says Gregersen, acknowledging that being self-funded meant that they didn't have investors breathing down their necks to get bottles on store shelves before they felt like they were 100% behind their spirits.
Agricole: Distilling rum with cane sugar
"At the time, we were the first Utah distillery making rum," says Gregersen, "but it wasn't until we experimented with sugar from cane that we had our 'ah-ha' moment." After switching to a sugar-cane recipe instead of using more commonly-available molasses, they quickly refined the things they liked best about rhum agricole-style liquor in their recipe, aiming for a unique flavor profile in the craft rum market.
Gregersen says he uses Brigham Rum in everything: "Even Bloody Marys. It's not too sweet, so it's an incredibly flexible rum."
Already Distillery 36 has gained international recognition for their agricole-style rum. In their debut year alone they racked up the following awards: Denver International Spirits Competition Silver Medal, International Spirits Challenge in the U.K. Bronze, New York International Spirits Competition Bronze, where they were also named Utah Rum Distillery of the Year (2016). Not content to rest on their laurels, the D36 team has a barrel-aged rum in the works for release in late autumn 2017, which I'm hoping they'll have ready this winter to glug in my warm buttered mug après ski.
Find Distillery 36's Brigham Rum at state liquor stores, bars and restaurants all over Utah; a few of Gregersen's favorite spots to imbibe Brigham Rum include Piper Down and The Rest. The distillery's on-site package store is open Monday-Saturday 11 a.m. to 5 p.m. Walk-in guests can go on an informal tour Fridays and Saturdays while the still is operating, and by appointment during the week. View the Distillery 36 website for more information