U.S. Federal Shutdown Information
At this time, all of Utah's national parks, monuments and recreation areas remain open.
Learn more.
Supporting Women Entrepreneurs While Traveling in Utah
Here's a sampling of the inspirational women-owned businesses you can support while adventuring.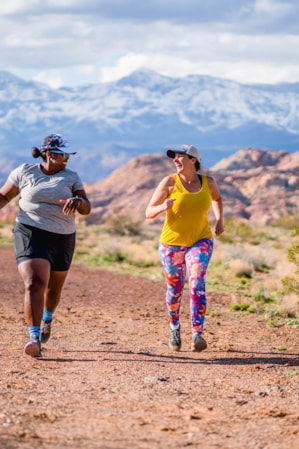 Whether exploring the red rocks of Southern Utah or going off the beaten path to shop the local urban scene, you're sure to find the fingerprints of successful women who started a business to support themselves and their family, follow a passion or serve their community.
Women entrepreneurs in Utah have been particularly successful at carving out their expertise in everything from the outdoor adventure world to artistry, homemade goods and local cuisine. Dig a little deeper and you'll learn that many also have a higher calling to change the world.
Here's a sampling of the inspirational women-owned businesses you can support while adventuring in Utah. (For a full listing, check out the Utah Women-Owned Business Directory.)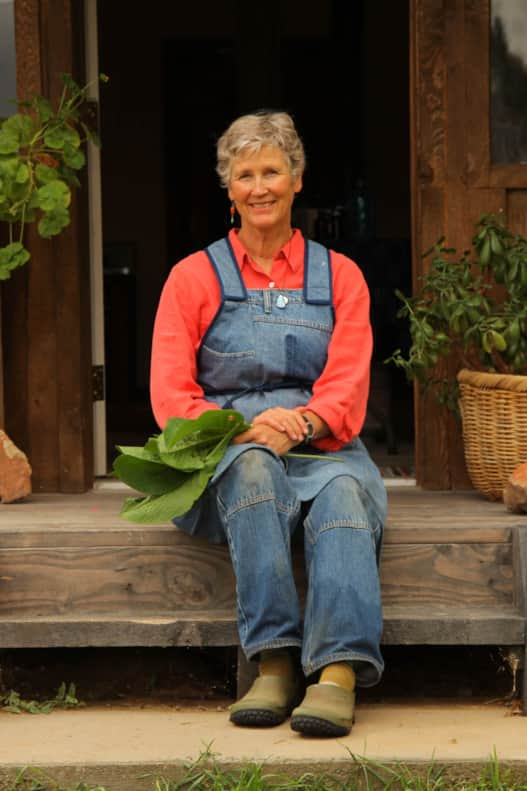 Mom's Stuff
Naturally made salve, face balm and body oil
Spring City | Northern Utah
Sometimes we don't have to look farther than our own surroundings to discover what heals us. That's exactly what Lee Udall Bennion, a painter, embarked on in 1995 when setting out to create a natural salve for her husband, Joe, a potter, and their three daughters who made their home in rural Utah. Working as artists, as well as hiking, river rafting, horseback riding, caring for animals, and gardening in Utah's arid climate wreaked havoc on their skin, especially hands and feet. Dissatisfied with what was available commercially, Lee spent several years honing just the right natural ingredients found from her own environment and coaxing them to dance together in receipe harmony. It was a tedious task of research, patience and love that resulted in what is now known as her All-Purpose Piñon Salve, the signature product of Mom's Stuff, which also produces face balms and piñon body oil. Mom's Stuff products are cruelty free, without toxins or fillers, and made with all-natural ingredients, including locally-harvested piñon pine pitch, a sap from a tree variety that only grows in the southwestern states of New Mexico, Arizona and Utah. (read: Gleaning a Small Town's Harvest)
Inspiration: Mom's Stuff has deliberately chosen to stay a small, family-run business. "It's about making something we feel really good about and having it help support a life where we have freedom to do what we love to do," said Zina Bennion, Lee's middle daughter and director of business and marketing for their business.
Do good: A percentage of every Mom's Stuff purchase goes to ONE (One New Education), a nonprofit that provides educational opportunities for young women in need in developing countries.
Where to buy:
• Purchase online
• Small retail shops throughout Utah in Salt Lake City, Provo, Spring City, Millcreek and Orem. See shops.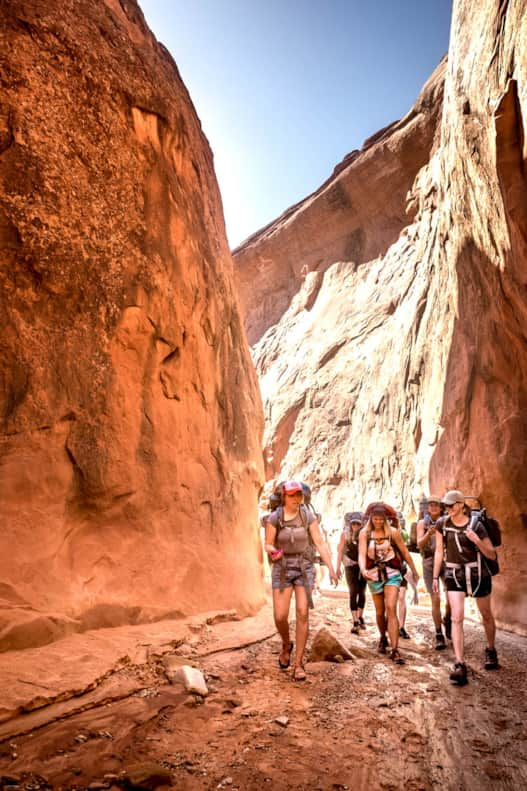 AndShe'sDopeToo (ASDT)
An outdoor women's community featuring retreats, rendezvous, a film fest and apparel
Ogden & Southern Utah events
From the scenic views of southern Utah to the grand mountains of the Wasatch, AndShe'sDopeToo offers retreats and rendezvous to create an atmosphere that connects women of all ages and skill levels with outdoor adventures free of comparison and competition.
Founder Jennifer Killian, who grew up in California and later fell in love with the Wasatch mountains, has assembled an inspirational group of ambassadors — all women whose passion for the outdoors provides the ideal environment for attendees to try new things and be themselves without fear of judgment. "We want women to feel empowered and encouraged," said Jessie Roberts, of ASDT. "Creating community is our core value."
Rendezvous are twice a year in Moab and attract up to 200 women for a weekend of camping and a host of daily outdoor activities, including yoga, hiking, mountain biking, trail running, SUP, painting, and nature and wellness workshops. ASDT also hosts multi-day retreats concentrated on backpacking, mountain biking or backcountry skiing. (Watch: AndShesDopeToo's Insider's Guide to Ogden)
Inspiration: The AndShesDopeToo "Lady Wild" logo consists of people (a woman), planet (mountains and flowing water) and animals (feathers). The logo resembles founder, Jennifer Killian, with hints of her Latin American heritage — Costa Rican (Tica) and Mexican.
Do good: In January each year, ASDT hosts the Lady Wild Film Fest in Ogden, Utah, for all ages and genders. The event showcases films from across the world with strong female leads and characters and also includes inspirational speakers and performances.
Register for a retreat or rendezvous:
Western Spirit Cycling
All-inclusive mountain and road bike trips, including for families
Moab | Southern Utah
Ashley Korenblat graduated from Dartmouth College and Tuck Business School and headed straight to Wall Street. But she spent every weekend dragging her bike or skis out of the big city and into the beckoning outdoors. Then, after a seven-year stint running the famed Merlin Metalworks, which produces the finest handmade titanium bike frames, she bought Western Spirit in 1997, a mountain and road bike outfitter based in Moab. The outfitter offers guided multi-day bike trips on public lands across the U.S., with five dedicated trips in Utah.
Whether an introductory or an expert rider, Western Spirit accommodates all levels of riders and takes care of everything from the delicious cooking to all your gear and even side hikes and adventures. And if you're looking for a kiddo adventure, Western Spirit also specializes in family bike trips.
Inspiration: Korenblat's favorite bike trips are in Utah: the White Rim in Canyonlands, Bryce to Zion National Parks, and of course, Bears Ears National Monument. "I've been in every nook and cranny from national forests to national parks and I still love the Utah trips the best," she said.
Do good: Ashley Korenblat also started and is a managing director of Public Lands Solutions, a nonprofit dedicated to providing comprehensive recreation planning and stakeholder coordination to support effective and sustainable public land solutions.
Book a bike trip: Visit the Western Spirit site, pick a date and off you go.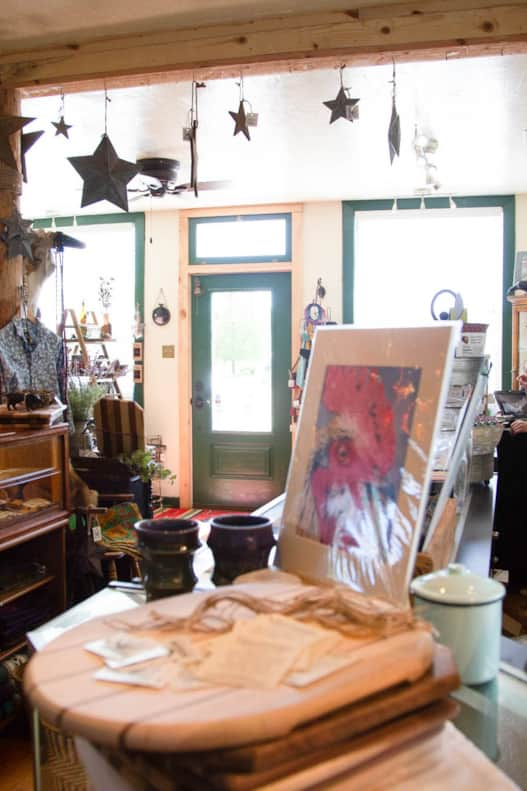 Jackalope Trading Company
Gift shop featuring locally-made artisan goods and jewelry
Monticello | Southern Utah
The Jackalope Trading Company in the idyllic town of Monticello gives a nod to the days when the trading post was the lifeline for both travelers and the surrounding community. The uniquely curated gift shop features locally and regionally made artisan goods, handcrafted jewelry, a selection of fair trade items and fine gifts. The shop got its start in 2017 after owner Melinda Redd and her husband, Adam, experienced a major life change that forced them to move their family from an area ranch and into town.
"My background as a jeweler, silversmith and photographer, combined with the fact that Adam and I can do pretty much anything we set our minds to, resulted in opening the store," Melinda said. "This is also where the name 'Jackalope' came from, a sort of Jack-of-all-Trades spirit combined with an iconic Western lifestyle."
Inspiration: When the Redds had to move into town, the community embraced and welcomed the family, helping pack up their home on the ranch, delivering meals and simply listening. "Our children were born here; the ranch was the only home they knew," Melinda said. "We are invested in the town and in our many friends and extended family." (See Adam Redd in the "The Cowboys" Voices of Bears Ears episode)
Do good: The Jackalope Trading Company represents nearly 40 talented artisans who are masters of their craft and all have local, regional and/or personal ties to the Redds, who seek out items that you won't find elsewhere in Monticello, or even in San Juan County. Shopping here directly supports these local artisans and the community.
Learn more: Jackalope Trading Company.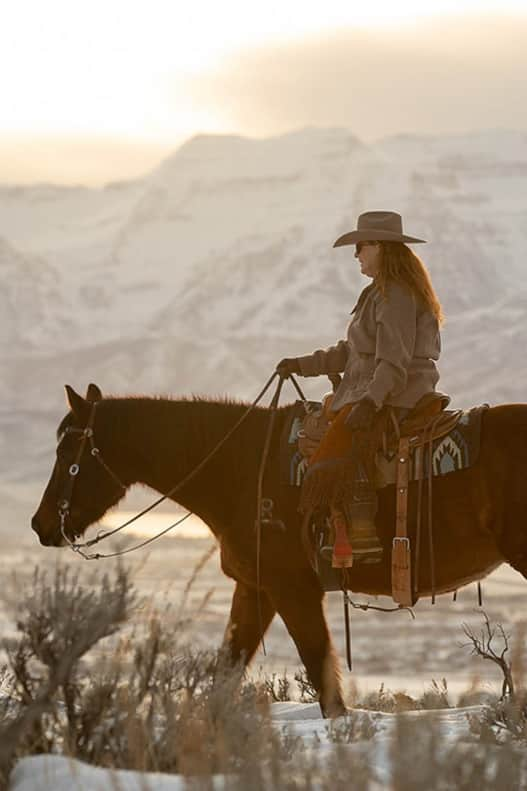 KB Horses at Red Ledges
Trail rides, wagon rides, horseback riding lessons and more
Heber City | Northern Utah
KB Horses is the kind of authentic trail riding and wagon ride experience that most travelers dream about when they book their ticket to the West.
Bren Metzger spent 25 years building tech companies and growing thick skin. But that tough Silicon Valley exterior gave way when she decided to pursue her passion and move to Utah's Heber Valley (near Park City) to start a business teaching people how to connect with and experience horses in their environment. KB Horses is the kind of authentic trail riding and wagon ride experience that most travelers dream about when they book their ticket to the West. Riders of all ages are not merely helpless passengers on a horse, they're an equal partner, part of a team with mutual respect and trust. Visitors not only learn about horsemanship and receive a full riding lesson, they also practice groundwork, such as picking up a horse's foot and leading them around. KB Horses offers meet-and-greets with the resident pony, Twinkle, a kid favorite, as well as sleigh rides, wedding services and horse leasing.
Inspiration: Bren Metzger's father was editor of Sunset Magazine and so she spent countless days as a child learning to love the outdoors, eventually being introduced to horses around the age of 12. "Horses helped me find that center of myself," she said. "They taught me about compassion, integrity and commitment."
Do good: KB Horses has an internship program that sponsors three college students for 90 days each summer, which Metzger says, literally changes lives.
Book a private ride or lesson: (any time of the year)
Visit the KB Horses site or call (435) 657-0515.
Hiking My Way Retreats
Zion National Park and Dixie National Forest | Southern Utah
Shanti Hodges wants more women to step — even explore — outside of their comfort zones. As an adventure journalist and author, producer and event organizer, she's traveled all over, but Utah is where she and her husband and young son set up permanent camp. Hodges started Hiking My Way Retreats with the goal of getting more women and people of color into wild and open spaces like Southern Utah, enticing women to spend time outside, challenge themselves and experience relaxation. Hiking My Way Retreats hosts outings in partnership with runner and body positive icon Mirna Valerio, award-winning author and Leadville 100 winner Katie Arnold, and Down syndrome advocate Melody Forsyth. Retreats are three- or four night all-inclusive events that — depending on the retreat — include such activities as hiking, running, yoga, stretching, journaling, meditating, connecting, healing and growing. Hiking My Way Retreats create space for all levels of fitness and experience.
Inspiration: Shanti wants to help women get into their soul and see what they can do. "I hope they have an amazing experience here and take that back home to help them take things one step further in their lives," she said.
Do good: Hodges started Hike it Baby in 2013 as a way to invite other new families to join her for a hike. The concept took off and Hike it Baby, now a part of the nonprofit OutGrown, consists of more than 270 branches with monthly hikes reaching over 1,200 across North America.
Book a retreat: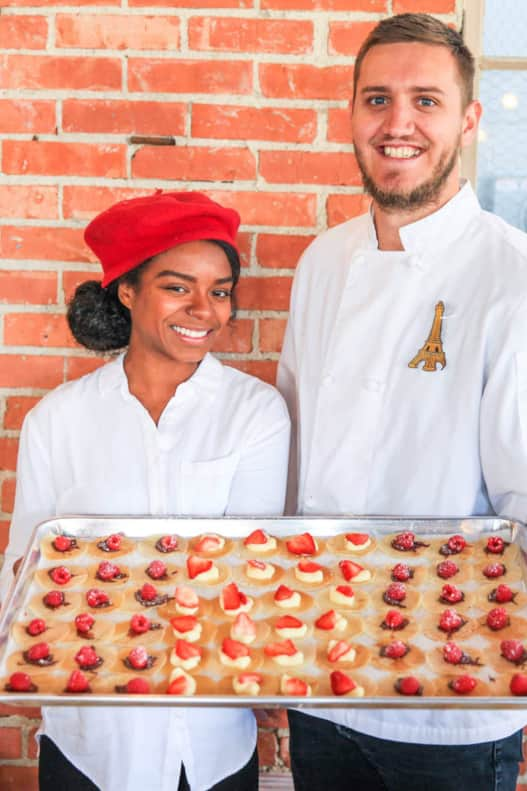 Monsieur Crêpes
Gourmet French Crêpes cafe, food truck, events and catering
Salt Lake City | Northern Utah
Monsieur Crêpes is in the heart of the Sugarhouse neighborhood in Salt Lake City and its origins trace back to a small tent in Puerto Rico. Raysha Carrasco and her French husband, Maxime Ambeza, were living on the island making gourmet crepes from the tent as a hobby. Armed with a degree in hospitality and public relations Carrasco and Ambeza, a French teacher and certified French crêpier, dreamed of coming to the states to utilize their degrees. The crepe hobby became a side gig to save enough money to relocate. One circumstance led to another and the couple ended up in Utah. Carrasco saw the opportunity in 2016 to scrape up what little savings they had left and launch a food truck selling Ambeza's family-recipe crepes, made from scratch. Two years later the business became a delectable success and they opened a small crêperie in Sugarhouse, offering crepes with incorporated flavors from both Puerto Rico and France, resulting in a delicious and multicultural menu.
Inspiration: "When I started this I knew nothing about business, finances and marketing ... and now it is the best decision I've ever made in my life," Carrasco said. "I have learned through the process. Work for your dreams, design the life you want to live, and don't be scared."
Do good: Monsieur Crêpes aims to promote the real taste of France and Puerto Rico through a sweet and savory crepe-making class where students learn the craft from Ambeza, including different ways to eat the crepes.
Learn more:
Visit the Monsieur Crêpes website
For resources about planning Utah travel, click here.