A Van Lifer's Guide to Responsible Travel in Southern Utah
Here's what you need to know to travel safely, protect Utah's rural communities, and help preserve sensitive desert landscapes.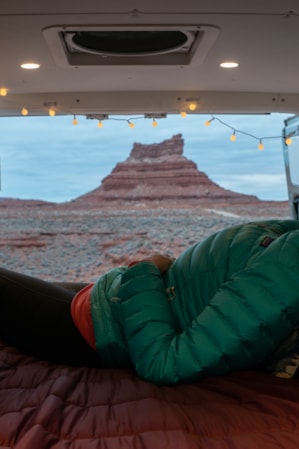 With more than 35 million acres of public lands, dirt roads galore, and plenty of room to spread out, there's no place like Utah for van lifers. Hiking, biking, canyoneering, rafting, climbing — the outdoor opportunities here are endless, only to be topped off with Utah's unique landscapes found nowhere else in North America. Utah also has a variety of ecosystems, and as a van lifer, you can flock to where the sun is shining or where the snow is falling, depending on your preferences.
OK, maybe you're convinced, but before you hit the open road for red rock country, there are a few important things you need to know, especially in light of COVID-19. Here are some of my top tips for being a responsible van lifer, so you know how to safely travel, protect Utah's rural communities and preserve the sensitive ecological environments that you'll find here.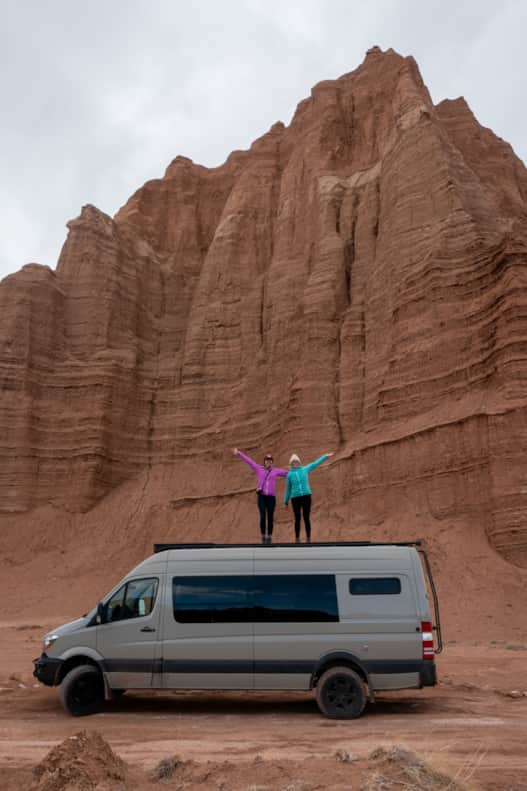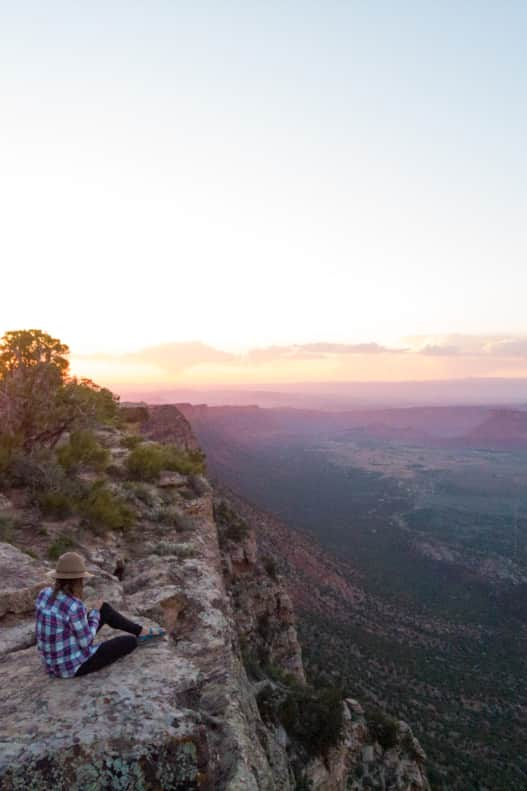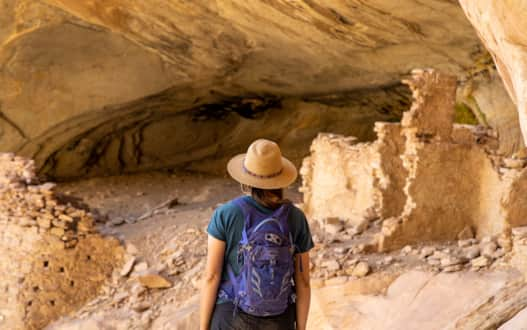 Know Before You Go
As I write this, Utah's communities, national parks and other public lands are currently open for travel, but it's up to you to plan ahead and do the research before and throughout your trip regarding current restrictions and health guidelines. For example, certain counties are requiring masks, and some trails and camping areas may be closed. Also, pay special attention to alerts pertaining to Native American tribal lands, as some of these areas have been hit particularly hard and are not open to visitors.
You should also know that rural communities, such as Moab, don't have the medical resources to deal with a large COVID-19 outbreak, so it's critical that visitors follow local regulations and practice social distancing. Choose lower-risk activities, and if a trailhead parking lot is packed, come back another day. On more popular trails, consider bringing a mask in your pocket that you can put on when you are passing other hikers.
This page on the Visit Utah site is a fantastic COVID-19 resource for travelers as it is updated frequently.
Find Your Own Slice of Paradise
Utah is well known and loved for its Mighty 5 national parks, Lake Powell, and the town of Moab. These places are absolutely worth a visit, but they can get very busy in peak season (Read: "The Best Time to Visit Moab"). You can easily avoid the crowds, however, by traveling in the off-season (late fall through early spring), visiting national parks during off-hours, or by choosing lesser known destinations, such as the town of Kanab, Grand Staircase-Escalante National Monument or Fishlake National Forest.
I suggest utilizing paper maps and a satellite view on Google Maps to plan out a quiet route that is far off-the-beaten path. Also, if your van is equipped for it, the further you travel on dirt roads, the more solitude you will find.
Start exploring some of the best outdoor destinations in Utah here.
Be Self-Sufficient
Services can be limited in rural Southern Utah across the state between I-15 and Highway 191. This means you'll need to stock up on supplies in towns such as Salt Lake City, Price, Cedar City, St. George, or Moab before venturing out to the unknown. Same goes for drinking water and gas. Don't hesitate to top off your gas tank if you don't know how far it is until the next gas station.
Another thing to be aware of is cell service in these areas is non-existent, so make sure you have maps and information downloaded beforehand. I personally like to travel with a Garmin InReach when doing van life in Southern Utah. That way if I have any issues when I'm out of cell range, I can use my Garmin to send a text message or call for help.
If you decide to get off the pavement and explore Utah's rocky dirt roads, you should have a jack, a spare tire and some basic recovery gear.
Always Leave No Trace
The desert is unmatched at its ability to withstand drought, high winds and crazy temperature swings, yet it is still one of the most fragile ecosystems on the planet.
Due to the dry climate, the Utah desert's cryptobiotic soil and vegetation is super slow to grow, and can take hundreds or even thousands of years to reach maturity. Yet a single footprint (or tire track) can do irreparable damage. That means as van lifers who call Southern Utah their temporary home, we need to take extra care to protect this unique and incredible environment.
When choosing a campsite, only drive on established roads, camp in existing spots that have already been camped in, and avoid trampling vegetation. If you don't have a bathroom in your van, brush up on Leave No Trace principles for the desert, which suggest digging a cathole 4-6" deep for your human waste (Read: "How to Poop in the Outdoors"). Always pack out your used toilet paper, as well as your other garbage and microtrash you might find at your campsite.
Another principle of Leave No Trace is to leave any natural or archeological objects you might find. Utah is home to eight distinct tribal nations, including the Ute, Diné (Navajo), Paiute, Goshute and Shoshone. Tens of thousands of archeological sites exist in Utah, and if you happen to come across any archeological artifacts, don't touch anything and leave things as you find them. Keep in mind that it's illegal to disturb archeological sites or to remove artifacts, and the oils on your skin can also cause permanent damage, so enjoy with your eyes only.
Prepare for the Weather
Utah is very hot in the summer, and if you're like most van lifers, you probably don't have AC. If you are traveling with a pet, I'd highly recommend avoiding Southern Utah in July and August. If you choose to visit Utah in summer, I suggest bringing some sort of shade structure, and consider visiting higher elevation areas where it's cooler.
Winter on the other hand, can be quite pleasant in Southern Utah and is the least crowded time to visit the national parks. However, you should be ready for snow, slick and icy trails, and for many dirt roads and campsites to be closed. Bring warm layers, lots of blankets for the evenings, and traction for your shoes if you're hoping to get out and explore.
Support Local Communities
Utah's small communities rely on tourism, and now more than ever, they need your help. Many small businesses are making adjustments to ensure the health of customers and employees. So when the time is right to visit Utah, do what you can to safely support local businesses. Grab takeout at a local restaurant or pick up any gear you might need at a local outdoor shop. Your support will help ensure that Utah's small businesses and restaurants that rely on tourism can survive this difficult time. Want more tips on how your trip can have a positive impact? Check out this article.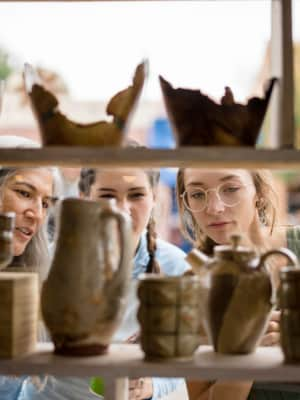 How to Support Local On Your Utah Road Trip
Many small businesses in Utah rely on tourism for survival. These expert tips help road trippers make a real difference in communities by supporting local.