How to Visit Utah's Most-Visited Forest
Before you head out into the forest, know how to keep it Forever Mighty.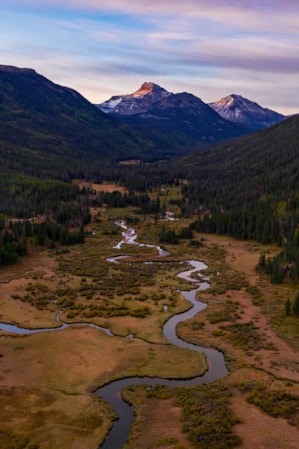 If you live along the Wasatch Front — or have ever visited Northern Utah for a few days — chances are you ventured to the nearby mountains to partake in the abundance of outdoor experiences available so close to so many people.
Perhaps you've hiked through an ocean of wildflowers.
Or skied famous Utah powder.
Or taken a scenic drive to soak up autumn colors.
One of the things people love most about living along the Wasatch Front is the ability to do any of the plethora of recreational activities on the spur of the moment. Given the rush to get outdoors, people often neglect to ponder the impact their visit might have on the landscape, wildlife, other people and even their own well-being.
"One of the biggest issues we see with visitors is not being prepared. People seem to have this assumption that because they are right outside of the city that they are safe," said Dave Whittekiend, forest supervisor for the Uinta-Wasatch-Cache National Forest. "There is also an assumption that just because you have a cell phone that you will be fine." Preparedness is at the heart of Utah's Forever Mighty initiative.
The Uinta-Wasatch-Cache National Forest stretches north to south from Logan to Spanish Fork and east from Salt Lake City to the southwestern corner of Wyoming. The forest's proximity to the bulk of Utah's population consistently places this forest among the most visited in the nation each year. And in the case of forests, most-visited usually means highly impacted.
In 2019, there were approximately 11.3 million recorded site visits to various locations across the forest, Whittekiend said. That is a 31 percent increase in the past 10 years. The Tri-Canyon Area (Millcreek and Big and Little Cottonwood canyons) alone see roughly 4 million visitors annually.
So, chances are high you will run into other people and, often, wildlife during outings in this popular forest.
One of the most visited destinations along the Wasatch Front is the Silver Lake boardwalk at the top of Big Cottonwood Canyon. It is a perfect place to escape the heat of the mid-summer, take in the stunning colors of fall and enjoy fresh snow on cross-country ski trails.
An elevated boardwalk takes warm-weather visitors across a wet meadow, over a creek and around a lake. Baby strollers, fishing rods, picnic baskets and wheelchairs are a common sight at Silver Lake.
Unfortunately, so are dirty diapers, tangled fishing lines and empty soda cans. It is ironic that people looking to escape the city life by heading up to the mountains may in some cases find more people and more trash than they would on an average urban walk.
"Your own experience and mindfulness will prevent most accidents, but a little education can go a long way in preventing life-threatening incidents from happening."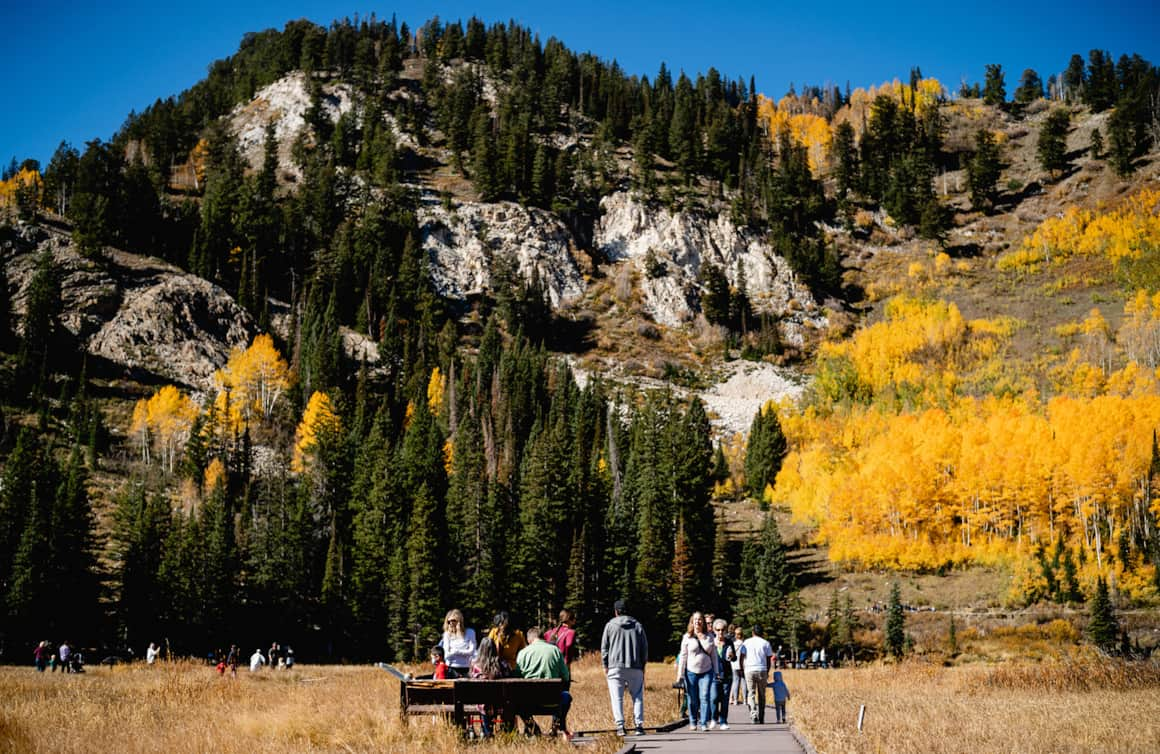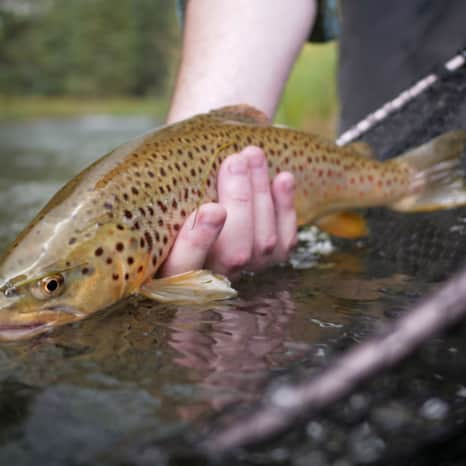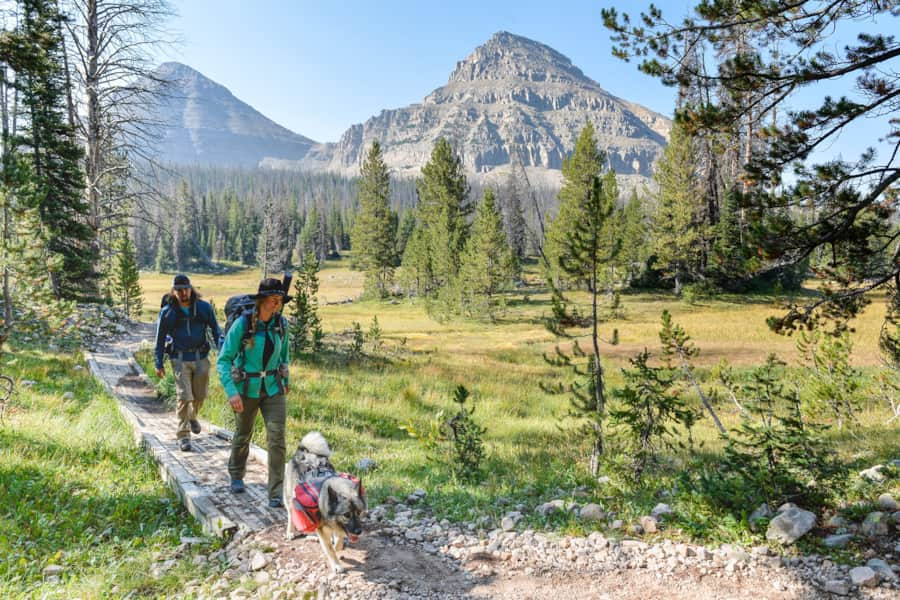 People are not the only creatures enjoying the area around Silver Lake. Moose and deer can often be spotted wading the lake, napping in the willows and aspen and even taking a stroll on the boardwalk. Instead of giving wildlife space to go about their lives, people often run to get a better picture. It is important to remember that all wildlife in the Uinta-Wasatch-Cache National Forest are, in fact, wild. Not only wild, but dangerous. The moose around Silver Lake can often seem tame, but they are really only tolerating people invading their space. On occasion, visitors figure this out the hard way by pushing these huge animals just a little too far — and then end up running away when the moose turns around to confront them.
Black bear, mountain lion and rattlesnakes — all animals which inhabit the Wasatch Front and can be seen in any of the canyons — certainly seem more dangerous than a moose, but these creatures can weigh more than 1,000 pounds. Few animals are more dangerous than a mother moose worried that people are getting too close to her calf.
Mother Nature doesn't need animals to injure people; she is quite capable of doing it in other ways.
The responsibility of understanding the dangers of being caught in a lightning storm on a hike, the risk of falling in a usually timid creek bulging with spring runoff or the threat of avalanches after a big snow dump is up to you.
Your own experience and mindfulness will prevent most accidents, but a little education can go a long way in preventing life-threatening incidents from happening. Spending some time on the web is a great way to educate yourself, family and friends about the rules and common outdoor ethics. The Forest Service provides good information on outdoor safety and ethics.
"Given the rush to get outdoors, people often neglect to ponder the impact their visit might have on the landscape, wildlife, other people and even their own well-being."
Many of the same people who depend on water from the canyons of the Wasatch for their homes can be found breaking the law and swimming in lakes or wading in streams up Big and Little Cottonwood canyons.
"What you do in the water up there, you end up drinking in 24 hours," Whittekiend said. "This is a unique situation where 4 to 5 million people are recreating in the watersheds that provide 60 percent of water to the Salt Lake valley. Salt Lake City officials have noticed increased bacteria levels after popular weekends."
If the number of people ignoring trailhead signs continues to rise, officials may have no alternative but to close lakes and rivers.
"Water is the most critical resource we have, Whittekiend said. "We don't want to restrict or kick people out. It is possible to have a high-quality water supply and an incredible recreation resource, but people have to educate themselves on their impacts," Whittekiend said.
Forty-two watersheds within the Uinta-Wasatch-Cache National Forest provide water for culinary use or irrigation. "The majority of visitors really do try to follow the rules as they know and understand them, but there is definitely a lack of understanding," Whittekiend said. "Like any other trip they take, people should educate themselves about how to responsibly enjoy the national forests of our country, even if it does feel like their backyard. You can do that on the web and, at the very least, you can do it by reading the signs at many of our trailheads."
Educate Yourself Before Heading to the Forest
One of the easiest ways to develop an understanding of proper outdoor ethics and practices is by visiting the Leave No Trace Center for Outdoor Ethics webpage. These are the seven principles of Leave No Trace and how each applies to the Uinta-Wasatch-Cache National Forest.
Plan Ahead and Prepare: Check to see if there are any special regulations for the area and the activity you plan to do. Take a look at the weather to see if your plans should be changed. Severe weather can happen at any time of the year; be prepared for anything. Visit the forest website for information about any temporary trail closures of other restrictions.
Travel and Camp on Durable Surfaces: Simply put, stay on the trail. Stepping off the trail or setting up a tent damages fragile plant environments and encourages others to do the same.
Dispose of Waste Properly: This seems natural, but is unfortunately not understood by many visitors. This includes the wrapper from your granola bar to fishing line and even human waste. Most visitors to the Uinta-Wasatch-Cache National Forest should be close to restrooms during their trip, but if nature calls, as they say, and you are not near a bathroom use the cat hole method. Dig a 6- to 8-inch hole at least 200 feet from any water source. Many hikers carry special plastic shovels to dig cat holes. Small garden shovels also work. Carry along a bag to haul out toilet paper, feminine hygiene products and diapers. (Read: "How to Poop in the Outdoors")
Leave What You Find: It's simple; if you pick a wildflower the next person – and the 100 behind them – won't get a chance to see it. On the other end of the spectrum, carving initials in a tree is not the message people came to the woods to experience.
Minimize Campfire Impacts: Campfires in the front country are limited to developed campsites. Check out the rules for creating campfires in the backcountry.
Respect Wildlife: You don't want to be bugged by people on the trails and neither do they. Trying to get close to an animal for your social media feed may have you ending up on a post from the people who rescued you after being trampled by a moose. Give them space.
Be Considerate of Other Users: One of the best things about the national forests is that they belong to all of us. Remember that when experiencing "different" users on the trails. Often times consideration is best expressed by common courtesy. If you are riding a horse or mountain bike use caution around corners and give ample warning by yelling or ringing a bell when approaching hikers. Nothing ruins a trip to the mountains like being run over by a mountain bike or running over a young hiker. Remember trails are often managed for multiple use.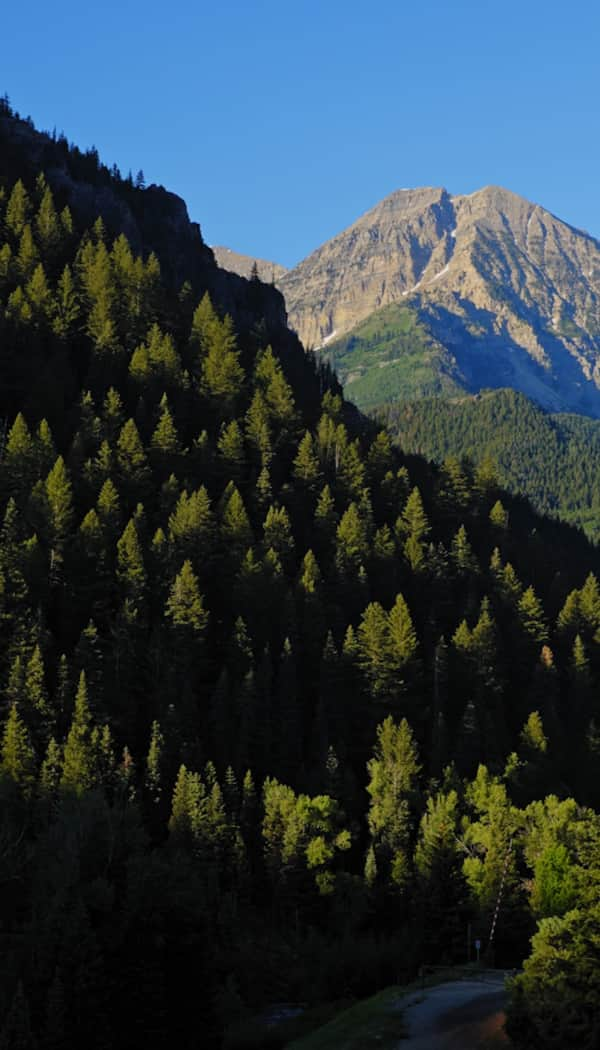 Let's Talk Utah: Adventuring Responsibly
Outdoor stewardship promoter Phill Monson shows us around American Fork Canyon and tells us about what it means to be a responsible adventurer in this episode of Let's Talk Utah. Follow Phill's lead: explore with care and find out how you can do your part to keep Utah #ForeverMighty.