Why You Should Ditch I-15 on Your Way to Zion
Endless miles of fun on Utah's Heritage Highway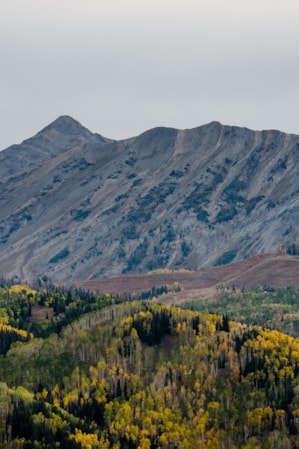 You're missing out on much of the fun if you always choose the fastest roads to your destinations, or the routes Google or Apple Maps automatically recommend. Unfortunately, there isn't a "Take the Scenic Route" button. If you're interested in an amusing and quirky way to get from Northern Utah to Zion National Park, Kanab, or Lake Powell, consider hopping off I-15 and taking an indirect route that includes four scenic byways and lots of fascinating points of interest along the way.
There are five districts on Utah's Heritage Highway, four of which are found on Highway 89 stretching from Spanish Fork to Kanab. Why not take a long, meandering tour of Utah that features historic sites, adventure breaks, and out-of-this-world scenery?
"Spring City is also the only location other than Virginia's Colonial Williamsburg to have the entire town listed as a historic district on the National Register of Historic Places."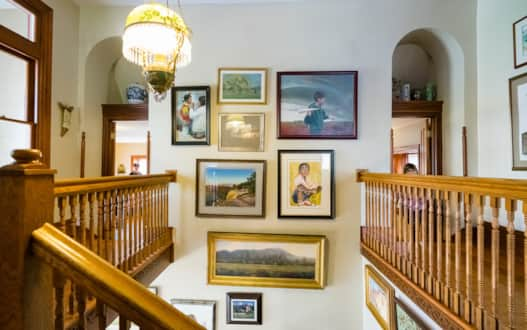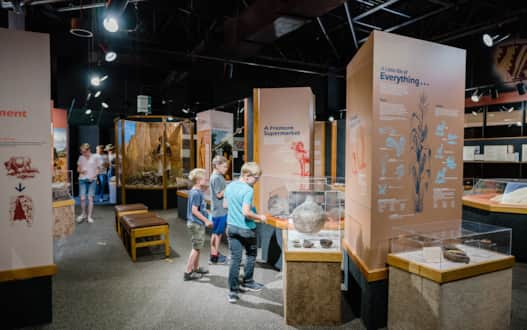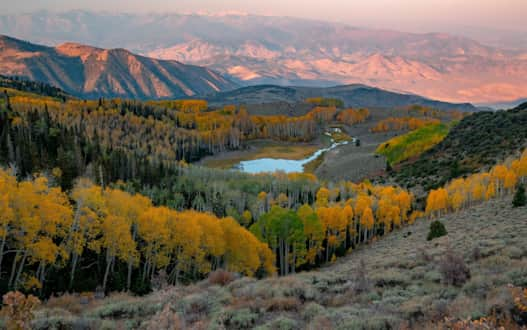 Little Denmark District
From Payson, take the Mount Nebo Scenic Byway, which winds 35-miles through the Mount Nebo Wilderness Area and presents spectacular views in every direction. Bright red hoodoos, and lush valleys combine to make this drive absurdly stunning, especially in the fall.
Your first stop should be the Old City Hall and jailhouse in Spring City. Made of local oolitic limestone, the Old City Hall building is Greek Revival style and even has a bell tower. Located smack dab in the center of Utah (roughly two hours south of Salt Lake City) this town was settled by mostly English and Danish pioneers (Read: Gleaning a Small Town's Harvest). On your way to the city hall — which is also home to the Daughters of the Utah Pioneers museum and the old jailhouse — take a stroll through the town, peak in the art gallery and pottery shop, and you'll see why Forbes magazine named it one of the prettiest towns in the United States. It's also the only location other than Virginia's Colonial Williamsburg to have the entire town listed as a historic district on the National Register of Historic Places.
Ephraim is just 10 miles to the south of Spring City and seven miles to the north of Manti. Top attractions in the area include Palisade State Park, Gunnison Reservoir, and the temple of the Church of Jesus Christ of Latter-day Saints in Manti. The temple was built in 1877 (16 years before the Salt Lake City temple) and is revered by Mormons as an archetype of pioneer architecture. Spring City and Ephraim are also burgeoning arts hubs. In Ephraim, much of the credit for this belongs to Granary Arts. Since 2012, Granary Arts has been providing exhibit space for local, regional and international artists and offering art education opportunities for the students and communities along the Sanpete Valley. In 2019, USA Today named it one of the country's best DIY art spaces.
Sevier Valley District
Continuing on to the Sevier Valley District of Utah's Heritage Highway, you'll find a myriad of noteworthy attractions that make for intriguing pit stops. Collect a souvenir salt chunk from a tour of the Redmond Salt Mines and then go for a spin on the Pahvant singletrack mountain biking trails in Richfield before heading to the Mystic Hot Springs in Monroe.
Take a relaxing soak in one of the six cast iron bathtubs or the 2-foot or 4-foot deep pools. The mineral-rich waters are free of sulfur so you don't have to worry about smelling funny when you get out, but do bring your own towel to dry off. Once you've had your fill of fun, take a 15-minute jaunt to the Big Rock Candy Mountain. The story goes that when the song was released in 1928, local residents placed a sign at the base of a mountain, proclaiming it the Big Rock Candy Mountain as a joke, but the name stuck and has since become a funny roadside attraction. The resort of the same name is a great place for a recreation break or an overnight stay. You can go whitewater rafting on the Sevier River, do a ropes course, or ride an ATV on the Paiute Trail (Read: The Unparalleled Paiute ATV Trail).
After your Big Rock Candy Mountain detour, your next stopover should be the Fremont Indian State Park and Museum where you can explore one of the ten nearby hiking trails or simply have a picnic in the park. At the museum you can learn about the artifacts, petroglyphs and pictographs made by the Fremont Indians from between 700 and 1300 years ago and left undiscovered until 1983. Be sure to scan for elk, deer, black bears, moose, cougars and mountain goats as you pass through the arresting beauty of Fishlake National Forest.
Then, drive 20 minutes west to get to Cove Fort in Beaver County, also known as Ramblers (Read: Ramble On: An Insider's Guide to Beaver County). Built in 1867, during its heyday this rock fort served as a way station for travelers, the Pony Express, and telegraph lines. It's certainly worth the hour-long tour, but you can also make it shorter if you'd like. When you've had your fill of the fort, make your way to The Creamery in Beaver, where you can treat yourself to a freshly made grilled cheese sandwich at the cafe and as many scoops of ice cream as you can handle. Grab some bags of squeaky cheese curds for the road and you'll be so happy you did. Ditch I-15 again for the Beaver Canyon Scenic Byway en route to Circleville. It's winding path follows the Beaver River and it's one of the most scenic drives in central Utah.
"The story goes that when the song was released in 1928, local residents placed a sign at the base of a mountain, proclaiming it the Big Rock Candy Mountain as a joke, but the name stuck and has since become a funny roadside attraction."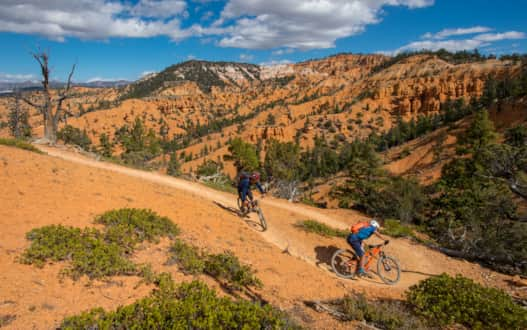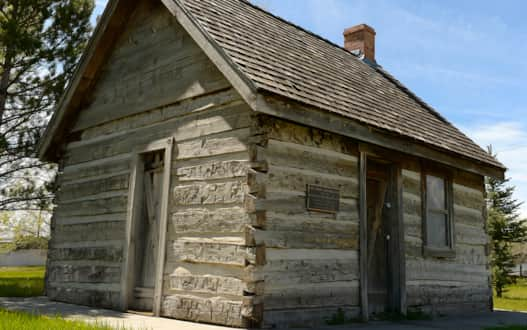 Headwaters District
Stop for a beat in Circleville so you can visit Butch Cassidy's childhood home before venturing to Panguitch. Flanked by Dixie National Forest and Red Canyon, Panguitch is known as a gateway town for travelers bound for Brian Head Resort and Cedar Breaks National Monument (both lie within the boundary of Dixie National Forest) and Red Canyon and Bryce National Park. Panguitch is a great example of a classic small town in the American West and is a nice place to shop for souvenirs before heading to Red Canyon to do some hiking, biking or horseback riding. Then, for a more visually delicious addition to your drive, instead of taking Highway 89 to the Mount Carmel Junction, take the Mount Carmel Scenic Byway.
Under The Rim District
The Mount Carmel Scenic Byway goes all the way to the southern border of Utah, so if your goal is Zion National Park, take the Zion National Scenic Byway at the junction and you'll arrive at the east entrance of the park 15-minutes later. But why end your epic journey there? Once you've experienced the magic of Zion, reroute yourself back to Utah's Heritage Highway and follow the Mount Carmel Scenic Byway to Coral Pink Sand Dunes State Park where sand-sleds and dune-boards are available to rent from a kiosk at the entrance.
Once you've made it all the way to Coral Pink Sand Dunes State Park, you're just a hop, skip and a jump away from Kanab. In addition to being near amazing destinations — Antelope Canyon, The Wave, Grand Staircase-Escalante National Monument, Lake Powell — you'll be delighted to discover the town of Kanab is as charming as you would hope. It's rich with relics from a bygone era and has an impressive array of modern eateries and boutique inns. Make time to take a detour on Johnson Canyon Road as you leave Kanab. Ready your camera for excellent vantages of the colorful cliffs for which the Grand Staircase region is known along this 18-mile out-and-back paved road.
As long as you've made it this far, you may as well complete your journey on Highway 89 by driving all the way to Lake Powell, which is actually just one hour east of Kanab. Do take a quick tour of the Toadstool Hoodoos located about half way between Kanab and Lake Powell. There are more than a dozen toadstool-shaped red sandstone formations that seem to have emerged straight from a wizard's invocation, though it actually took 30 million years of erosion to create them (Read more about this stop: Utah's Unexpected Stops).
By the time you get to Wahweap Marina at Lake Powell, you'll owe yourself congratulations for having completed a journey of more than 500 miles to and through some of Utah's most and least well known sights and scenery. (Read: "Wheeling It: An RV Primer for Utah Family Trips")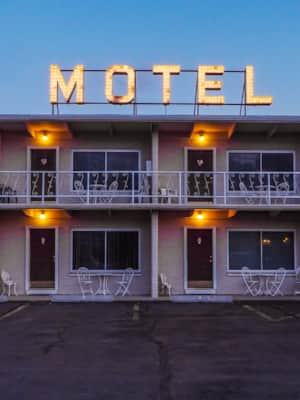 The Cool Old Hotels, Rich History and Eclectic Shopping of Historic Panguitch
Explore Panguitch, the gateway to Scenic Byway 12 and Bryce Canyon National Park.