Ramble On: An Insider's Guide to Beaver County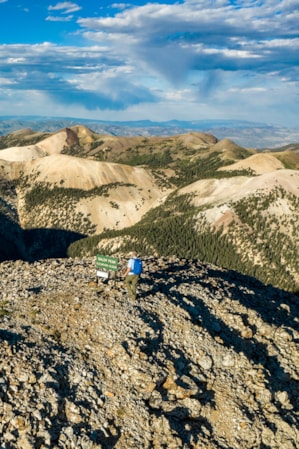 Ramblers, also known as Beaver County, sits along the Nevada border in Southern Utah. The name "Ramblers" comes from the way the region entices visitors to ramble from the rocky desert in the west to the high mountain peaks in the east. Ramblers is an outdoor playground perfect for visitors who seek high adventure or for those more interested in relaxing lakeside.
Fortunately, this "under-the-radar" gem offers so much to see and do for people of all abilities and interests. From winter to summer, check out the top 10 things to see and do in Ramblers.
Where to stay in Ramblers? The city of Beaver is a great base camp for adventure throughout the entire region. It's centrally located and has lodging and dining to suit all interests.
As you travel in this lesser-visited area, be sure to follow
Forever Mighty principles
and to
Ramble Responsibly
to respect this area's natural resources, culture and community.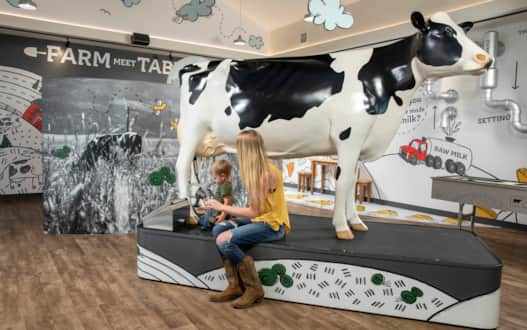 The Creamery
The legacy of this cheese plant in Ramblers is over 65 years in the making. The Creamery is Utah's favorite cheese retail store, and it shares its delicious dairy legacy through the building's design and experiential space.
Lovers of dairy will want to dive right into the large variety of products offered daily. These include a dairy-inspired kitchen menu, specialty cheeses, The Creamery's signature cheese curds and ice cream — just to name a few. Families from all over the country come to enjoy this legacy of fresh products made with real dairy, right here in Ramblers. (Read: "7 Utah Cheeses to Try Now")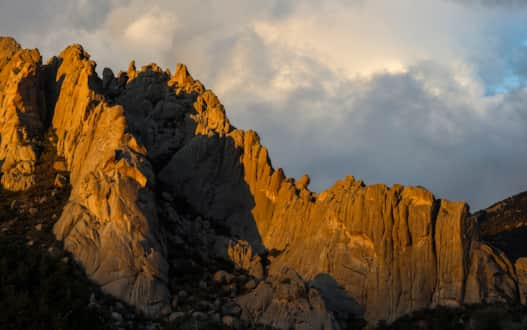 Rock Corral in the Mineral Mountains
Come and stand in awe by these towering granite peaks that surround this beautiful location. At the head of Corral Canyon, 10 miles east of Milford, sits the Rock Corral Recreation Area. From hiking, camping and picnicking to rock climbing, horseback riding and rockhounding, this stunning area is a must-visit as it has something for everyone. (Read: "Weaving Through Granite Mazes in the Mineral Mountains of Beaver County")
The granite monoliths nearby are where you'll have the opportunity to find crystals, such as feldspar and smoky quartz. Don't forget to pack a lunch as you look for coarse veins that open into vugs where crystals can be found. The half-mile radius around the picnic area is the best place to start your search.
In addition to being a great spot for anyone to enjoy recreational activities, Rock Corral is a geocacher's utopia. With a large area of desert floor to search and a kid-friendly difficulty rating, you and your family can spend hours hunting for caches at Rock Corral.
Please note, there are private mineral claims that need to be respected, and you should only search for minerals on public BLM lands.
Kent's Lakes Loop in the Tushar Mountains
As the third-highest mountain range in Utah, the Tushar Mountains are a sight to be seen and are filled with hidden areas. Located within these mountains is Kent's Lakes Loop Drive (FS Route 137), a gorgeous scenic route that winds past several campgrounds and small lakes on a well-graded, gravel and dirt road.
These sweet spots are primarily untouched settings, making them a perfect side-trip for any traveler taking in Ramblers' beauty. After passing these clear-flowing lakes and creeks, you'll join the unpaved portion of Highway 153, making it an easy detour to take from surrounding areas.
Outdoor recreation opportunities are everywhere in this particular area of Fishlake National Forest. And speaking of fish, bring a rod along and try your luck at Little Reservoir, Kent's Lake, or Anderson Meadow Reservoir. No matter how you partake in the great outdoors, you're sure to love Kent's Lakes Loop.
Minersville Lake
Home to a trout fishery, this 900-acre body of water turns out some truly excellent trout fishing — we're talking trophy-sized. Avid anglers will feel right at home while they fish smallmouth bass and all types of trout, including cutthroat, brown, tiger and the most commonly found, rainbow trout.
Minersville Lake is six miles east of Minersville and 15 miles west of Beaver. Beside the lake, you'll find a county-operated boat ramp and campground to help you take full advantage of this remarkable lake, which is perfect for experienced boaters or visitors who want to rent pedal boats and life jackets for a few hours.
In addition to the water-related activities, families will especially enjoy Minersville Lake Park where you'll find a natural playground that sits alongside the lake.
After a day at Minersville Lake, the kids will be tired out and the whole family is sure to have a smile on their face.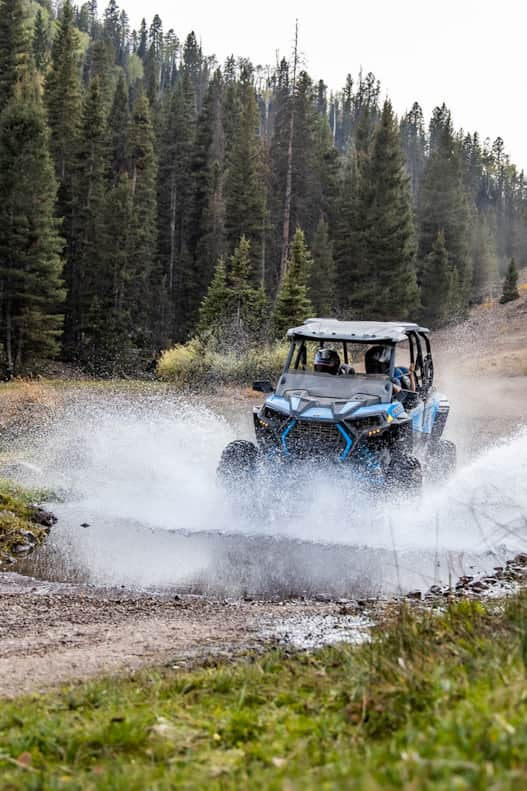 OHVing
One of the best parts of Ramblers is the hundreds of miles of OHV trails. County residents have a great love for their off-road visitors. Some popular trails include Picture Rock, Mag's Brothel and Frisco Kilns. (Read: "Basecamp Beaver: A Comprehensive Guide to Off-Roading Utah's Paiute Trail")
Looking for a guided OHV trip? Tucker High Adventure Tours in Beaver City has experienced guides and OHV rentals available.
Picture Rock Trail
The Picture Rock Trail will take you into the magnificent Tushar Mountains and to the base of Mount Baldy. This ride is sure to leave you breathless as you admire the mountains towering overhead, their ridges stretching towards the clouds above.
Mag's Brothel
Mag's Brothel Trail will take you through some glorious countryside. This ride is ripe with Gambel Oak and mahogany-covered hills that will have you twisting and climbing down this fun trail.
Frisco Kilns
This ride offers a unique chance to see some history. The Frisco Kilns Trail gives you a great view of the historic charcoal kilns near the Frisco Mining District. These kilns date all the way back to the 1870s. (Read: "Frisco: West Desert Ghost Town")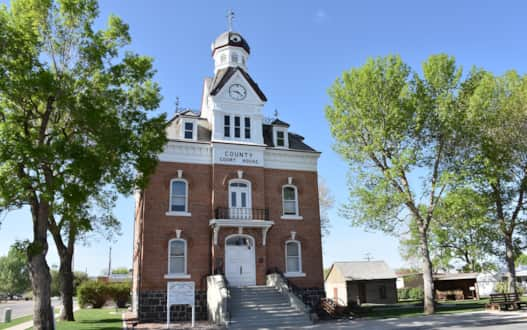 Beaver County Courthouse Museum
With an abundance of historical sites, there are a lot of great buildings to visit in Beaver where you can dive into history. However, the Beaver County Courthouse Museum is where you'll want to begin.
You'll find the museum in the heart of Ramblers at Center and First East Street. Saved by The Daughters of the Utah Pioneers, this historic building was to be demolished in 1974. Having been restored beautifully, its historic contents are carefully curated to be enjoyed by curious visitors and history buffs alike.
You will feel like you've stepped back in time as you learn about the history of the expansion of the Western Territory in the late 1800s, and the stunning late Victorian architecture is sure to grab your attention.
Come and visit this red brick beauty by appointment or during regular hours from Memorial Day to Labor Day.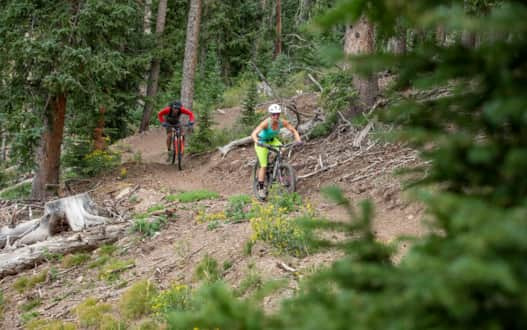 Eagle Point Resort
Are you an adventurer looking for some year-round fun? Well, you've found it. Eagle Point Resort offers seclusion, recreation and loads of fun throughout all four seasons.
Known for its slopes, winter at the resort offers terrain for all skill levels, starting with some neatly groomed beginner trails. For those looking for steep, powdered-filled slopes or a longer ride, look no further. Eagle Point has what's called their "Longest Run" at 9,600 feet in length and "Vertigo," which offers a 31-degree pitch for steep seekers.
In the summertime, the resort transforms itself into a stellar mountain retreat. The alpine air is crisp and cool, giving you a rest from the heat and vast mountain views, or a great basecamp for a Tushars hike. (Read: "An Insider's Guide to Hiking in the Tushars")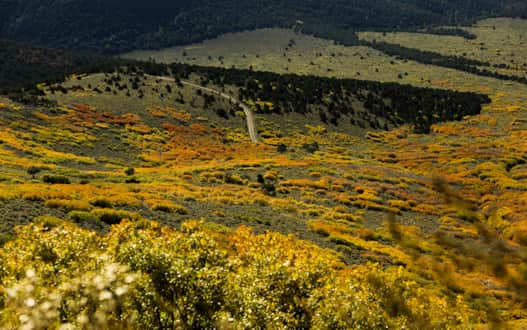 Tushar Mountain Scenic Byway (Hwy 153)
An epic drive for those who love to soak in the scenery, the Tushar Mountain Scenic Byway will give you an untouched view of the West. Head east on Highway 153 out of Ramblers and you'll be transported back in time as it will feel like you've stumbled into the western beauty of the 1800s.
This drive will take you through the Tushar Mountain Range. Along the route are many side-trip opportunities, such as OHVing, mountain biking, camping and hiking. This byway overflows with beautiful vistas and glorious pines, and while you may be in a vehicle, you'll feel like one with nature.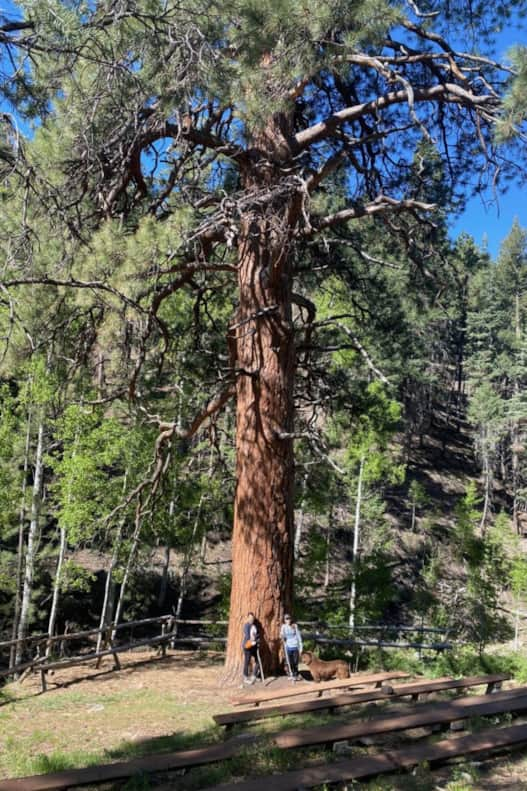 Big Tree
Going deeper into the Tushars, you will find the largest Ponderosa Pine in all of Utah. This glorious pine is justifiably called the "Big Tree". A must-stop photo op, you'll want a moment to take it all in.
Take a beautiful, fun walk through the woods to reach the tree's location, where this lofty ponderosa pine is sure to stun the whole family.
Getting there: Drive up SR-153 just past the Telluride hydroelectric power plant, to mile marker 10.7 and pull out on the right just past the pipeline suspended over the highway. Walk past the barn on F.R. (forest road) 630 for just over half a mile and look for the first level field of sagebrush on the right. This area is known as White's Pasture and there's a trail marker for trail #230 which guides you almost directly south towards the Big Tree. There are two logs which you can use to cross the South Fork of the Beaver River, then in about 50 yards you'll see a trail to the left which goes a short distance to the base of a massive ponderosa pine.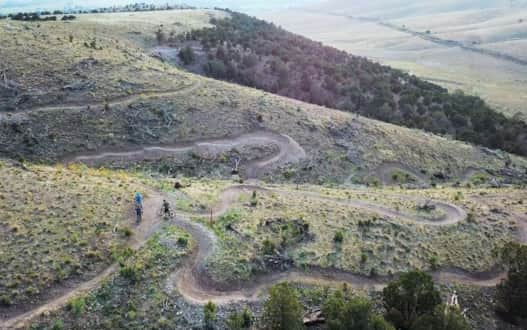 Beaver Bench Trail System
While there's a lot of history in Ramblers, there are always new areas being developed or added to offer visitors even more adventure. The Beaver Bench Trail system is among them.
This brand new mountain bike trail system is very close to downtown Beaver. It offers a variety of trails for all skill levels. With large berms, flowy trails and jump features, bikers of all levels will love riding the Beaver Bench Trail System.