Frisco: West Desert Ghost Town
About 15 miles west of the small town of Milford, Utah, exists the remnants of a once wild — and wildly profitable — mining town called Frisco, named for the San Francisco Mountains.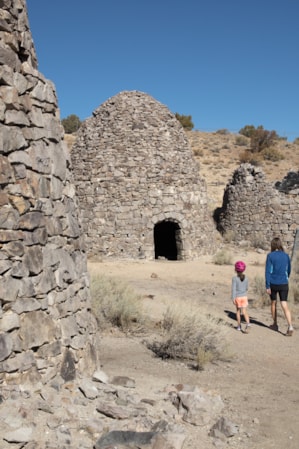 In the West Desert of Beaver County — also known as Ramblers — you'll feel the solitude of Frisco ghost town. (Read: "Ramble On: An Insider's Guide to Beaver County")
It's the sparse vegetation, a dusting of sage and low-lying brush; it's the distant hills and big skies that dwarf the landscape. And it's the lack of people.
At one time, some 6,000 people lived here, nearly impossible to believe given the topography and the fragments of civilization that remain. Double impossible given there was no natural water source and it had to be trucked in.
According to author Tim Sullivan, Frisco is about 15 miles west of Milford and actually has some unsavory history. It had been one of the wildest mining towns in the west. Discovery of silver in the nearby San Francisco Mine had slapped together a town with 23 saloons and a populace so violent that a murder occurred once a day. A sheriff was called to enforce law and order but the mine's production soon declined and the town emptied.
Sullivan had traveled with his family to Frisco to launch an adventure cycling experience (see story below) and couldn't resist introducing his kids to the idea of the "ghost town." "Initially," he writes, "they wanted no part of anything called a 'ghost town,' figuring it's some kind of village of evil spirits. I remember having the same thought when I was a kid. The fact that ghost towns are simply empty towns was disappointing."
Of course, the town's notorious past and cemetery leave some room for the imagination.
Ghost town enthusiasts will enjoy taking some time to ramble around the old stone kilns in the dry juniper-covered hills. Frisco also has a cemetery, rusting mining equipment and some abandoned structures that create a sense of the place that once was.
The charcoal kilns are the most notable landmark and are listed on the National Register of Historic Places. The kilns were used in the smelting process to extract the metals from the ore — and tens of millions of dollars worth of metal were pulled from the area's mines and passed through the kilns before a major mine collapse in 1885 changed the outlook of the town for good.
Ghost Towns in Utah
From the southern reaches of Grafton and up north to Thistle, these abandoned towns have left behind crumbling relics, memories and stories of another era.