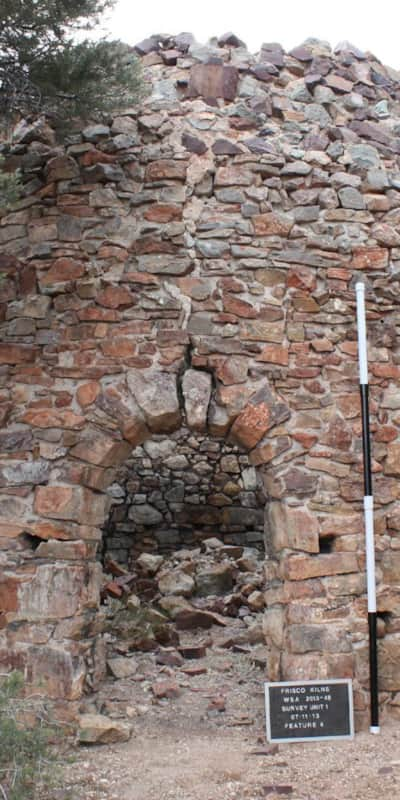 "Every ghost town has a story to tell. They are often reminders of long forgotten dreams, hopes, struggles and gradual decline."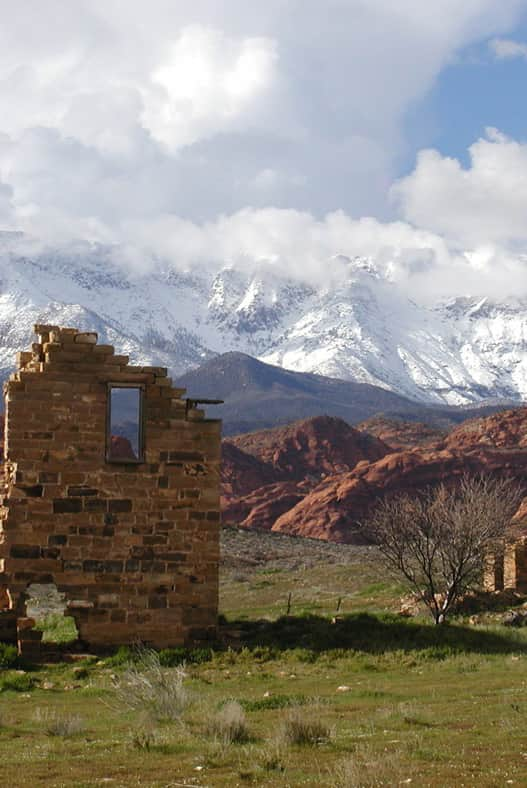 Grafton
The ghost town of Grafton, located south of Zion National Park, was originally settled by Mormon pioneers, members of the Church of Jesus Christ of Latter-day Saints, who answered the calling of their prophet and church president Brigham Young to establish towns throughout Utah. It's unique because it was established for less than a decade before settlers were forced out due to tensions with Native Americans. Only the graveyard and a renovated schoolhouse remain.
While you can't go into the schoolhouse, it's one of the most pristine abandoned buildings left in all of Utah's ghost towns and makes for a great photo opportunity. Some say that Grafton is the most photographed ghost town in the West. It was even one of the filming locations for parts of "Butch Cassidy and the Sundance Kid," among other Hollywood movies.
Silver Reef
This fading ghost town is located north of St. George, close to Leeds. A mining town, Silver Reef was the first sandstone location to hold silver and was named for the lode of it that was discovered there. During the late 1870s and early 1880s, the height of the town's silver boom, Silver Reef was the most populous place in southern Utah.
Today, little remains of the once-bustling mining town, but you can spot foundation remnants, the old Wells Fargo building and the graveyard (where many miners lay, purportedly the outcome of settling their disputes the Western way). A nearby building has some replicas and historical information about Silver Reef.
Northern Utah Ghost Towns
Utah's northern ghost towns dot the upper half of the state, including the area around Salt Lake City and areas just north of the midway point of Utah, such as Moab.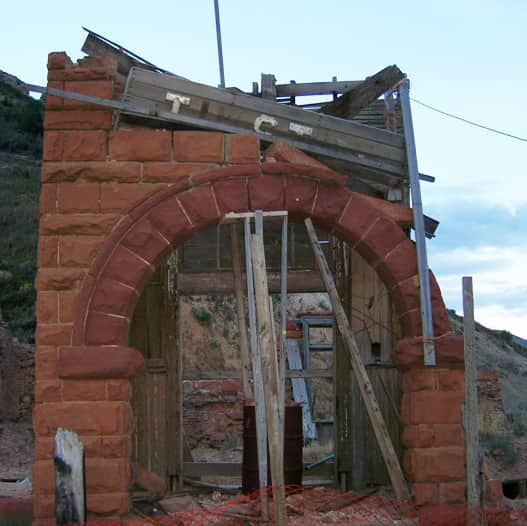 Thistle
Unlike many ghost towns in Utah, Thistle wasn't a mining hub nor was it abandoned due to its veins of ore being tapped out. It was designed as a railroad town in the late 1800s and served as a waypoint between Denver and points west. Thistle survived well into modern times until it was dealt its death blow in 1983 when a landslide triggered a massive flood that effectively washed away the entire town. To be fair, the town's population had peaked at 600 in 1917 and was reduced to less than 50 when the flood wiped out what was left — meaning it was well on its way to ghost town status even without the natural disaster.
Some structures still stand, imprisoned by silt. This includes water-ravaged homes and railroad archway entrances to buildings long since destroyed. There are even a few rusting cars within the remaining debris. Thistle is unique in that it is a town that fell into ruin in recent memory and was still functional — although barely — into the 80s.
Russian Settlement
"Russian Settlement" is a placeholder for a town that didn't actually have a formal name. The village in northwestern Utah near the Park Valley area was an outlier, both in location and for the fact it wasn't a Mormon settlement. The founding residents were Russian Christians lured to the area by the promise of cheap land, which turned out to be uninhabitable. About 125 people called the place home after migrating east from Los Angeles in 1914.
The ambitious settlers managed to establish a town center, a school and a modest downtown area. Repeated crop failures led to the abandonment of the settlement in 1917 after three miserable years. A few home foundations, gravestones and a distinct white picket fence remain today.
Exploring Other Ghost Towns
Utah's extensive ghost towns make for excellent day adventures, especially for history buffs and photographers. The earliest ghosts towns date back to the mid-1800s — even older if you count the Native American ruins that go back hundreds of years.
When you're ready to delve into the days of yore in the wild west, there is no shortage of ghost towns to explore. As for spotting actual ghosts — you'll have to see for yourself.