The Unknown & Otherworldly Near Vernal, Utah
UFOs, dinosaur bones, ghosts — there's a chance to see all of them in the wild, weird and existential landscapes of Northeastern Utah.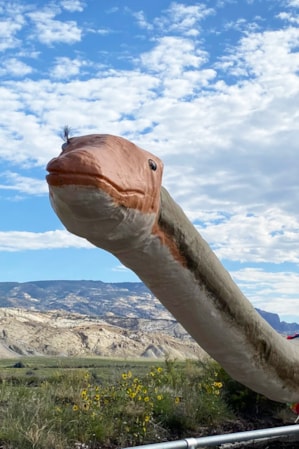 Among the stark wildness of northeastern Utah's yellow and red plateaued desert is a lot of weirdness, too. This particular corner of the state is a uniquely strange spot where the past, the present and the imagination collide.

Home to Skinwalker Ranch, Nine Mile Canyon, ghost towns, otherworldly rock features and dinosaur quarries, this part of the state is as much an existential space as it is an extraterrestrial one, prompting one to wonder: where do we come from, what will we leave behind, where are we going and who, if anyone, is watching?
Skinwalker Ranch

I don't set out to Vernal to answer these questions, but I find myself asking them as I sit in the dusty backseat of an ATV on top of a mesa overlooking Utah's most famous paranormal location: Skinwalker Ranch.

Skinwalker Ranch, also known as Sherman Ranch, sits outside of Ballard, Utah, bordering the Ute Indian Tribe of the Uintah and Ouray Reservation. For decades, reports have come from Skinwalker Ranch of strange lights passing in the sky above, skinwalker sightings, cattle mutilations, UFOs and other unexplainable phenomena. The ranch has attracted worldwide attention, including the eyes of television crews. Right now it's the subject of the History Channel's popular series "The Secret of Skinwalker Ranch."
Of all the places something in the universe is most likely to be watching, this particular pocket of the Uinta Basin, dubbed "UFO Alley," is probably it. For now, the only observer is me, binoculars pressed against my eyes as I scan the cow pasture, the ranch hands and researchers at the site, Homestead Two (said to be one of the ranch's most haunted hotspots) and the ranch house itself. I see nothing out of the ordinary, but perhaps the unexplainable has to find you first.

Skinwalker Ranch is on private property, which means access is restricted to ranch staff and paranormal visitors only. The best way to view it is by camping or taking an ATV tour on the mesa behind it at UFO Valley ATV Campground. You may not learn all of the Ranch's secrets on this tour, but you'll learn a few local secrets behind how the show was made and some local tea, as well.

Because Skinwalker Ranch is situated along tribal land, it's important to visit with respect for the Indigenous community that lives there.
"Of all the places something in the universe is most likely to be watching, this particular pocket of the Uinta Basin, dubbed "UFO Alley," is probably it."
Blind Frog Ranch
Bookending Skinwalker Ranch on the north side of UFO Alley is Blind Frog Ranch. It's the subject of the Discovery Channel's "The Mystery of Blind Frog Ranch," another show intent on probing for answers about this alien landscape.
I visit Blind Frog Ranch on a tour van with seven other visitors who have traveled from all over the country to attend Vernal's first annual paranormal convention, PhenomeCon. At Blind Frog, we pan for Spanish beads and swim in a spring that the cast is mining to extract a supposed buried mysterious chest. We happen to pass a van of researchers at the gate who say they've been chasing five mysterious lights that were spotted flying over in the early morning. Maybe they say it to get us excited. I can't say.
I wonder what drove my tour mates to this conference, aside from abject curiosity, and the answer comes from a woman in the front passenger seat.
"I'm getting old. I'm in my sixties. At this point, I just really want to know if there's anything after this and anyone else out there," she says.
It seems as good an answer as any.
"The paranormal fades into the prehistoric at Dinosaur National Monument, where questions are still pressing, but answers are something we can grasp at."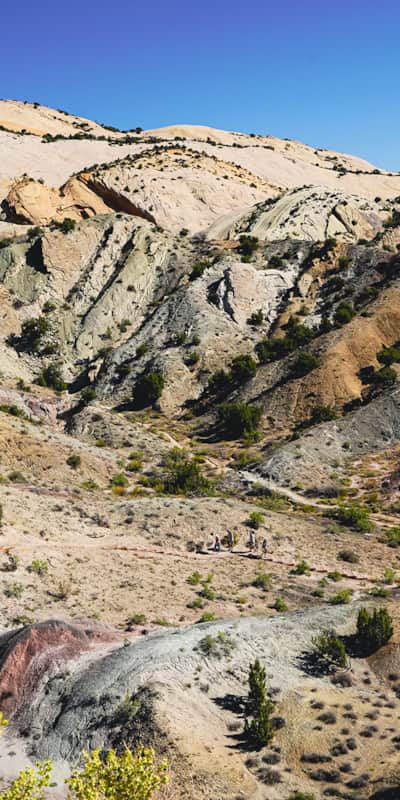 Dinosaur National Monument

The paranormal fades into the prehistoric at Dinosaur National Monument, where questions are still pressing, but answers are something we can grasp at.

Driving into Dinosaur from Vernal is like tracing the curved tail of a sleeping stegosaurus. Hills roll like spinal plates to the Quarry Exhibit Hall and then beyond it to Split Mountain, which crashes into the Green River and looks something like a felled Star Destroyer.

The quarry is home to one of the largest collections of dinosaur bones in the world — more than 1,500! Allosaurus, Apatosaurus, Camarasaurus, Diplodocus and Stegosaurus bones pepper the exposed stone wall the exhibit hall has been built around. I run my fingers across fossils that are said to be over 149 million years old — don't worry, you can touch some of the bones at the quarry.

Long before human beings were around to record the unexplainable lights dancing across the skies here, these creatures ruled the Uinta Basin, living and dying along the banks of the Green River's ancient predecessor. Later, after I've set up camp, I'll crane my head up towards a brilliant night sky and realize with no small amount of joy that though the landscapes below me and above me have seen their share of dramatic elemental change, entropy and reconstruction, somewhere up there are stars so old that those dinosaurs may have looked up and seen them, too. (Read: Discover Dinosaur Astronomy)

What a funny thought, imagining what a dinosaur might think of the universe. Maybe they, like me and like the woman I met on my Blind Frog Ranch tour, wondered if there was anyone else out there, and if so, did they watch with cold indifference or look back with eyes just as curious? Stay in this landscape long enough, and I almost think you could find the answer.
"...somewhere up there are stars so old that those dinosaurs may have looked up and seen them, too."
Fantasy Canyon

Fantasy Canyon is about an hour outside of Dinosaur National Monument, and the further I go, the more varied the terrain. Scrub evolves into Neapolitan ice cream striped hills that evolve into surprise pockets of white sand dunes and then eventually into skeletal sandstone pinnacles that lace the descent into a narrow ravine. (Read: A Family Drive Through Utah's Quiet Places)

Fantasy lives up to its name. It's one of the strangest places I've ever set foot in, reminiscent of Goblin Valley but with white sand and far less people. In fact, I'm totally alone in it. I carve a path through columns of fragile, twisted stone that look like vertebrae and exposed jaw bones and pelvises until I'm cresting the hills on Fantasy's east side. From there, I can see Golden Hour weave shadows between the pinnacles so that the ravine seems more eerie, dripping over itself like it's been liquified in intense heat. I leave for camp before the sun sets, and the sun drenches the horizon in peach.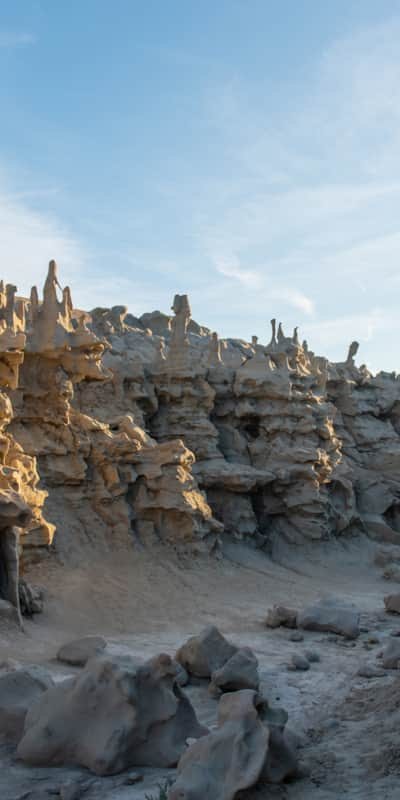 Nine Mile Canyon
Dinosaur National Monument bursts awake at 5:30 a.m.with the sounds of hundreds of birds, little descendants who've stuck around eons after their reptile ancestors left their bones behind here. After taking a cold paddle out on the Green River and packing up camp, I hit the road toward Nine Mile Canyon. (Read: Guided Rafting Through the Gates of Lodore)

Nine Mile is the next stop in a journey that will take me from UFO Alley to Dinosaurland to a mining town with a history of hauntings. The way to Nine Mile is a long desert stretch that shifts from paved road to a dusty, winding descent. The canyon is small and tight, with sandstone towers reminiscent of those near Moab lining the sides of the road.

Nine Mile is known for its rock panels and petroglyphs (Read: Reef Walking, Petroglyphs and Bones). The first one I stop at is Owl Panel, a short hike from the road. I trace the images with my eyes (human touch can transfer harmful oils to the rock, so it's best to view them without touching them). There are handprints and pawprints and birds and people, the natural world preserved fossil-like on stone, but while we can glean a lot from the bones of dinosaurs, rock panels aren't fossils. They are histories and stories of the people who still call Utah home today. (Read: How to Visit Rock Imagery Sites Like an Archaeologist)
I don't know what they mean, but there is some comfort in seeing how early Indigenous people depicted the world around them and the worlds above them. The panel that strikes me with the most wonder is "Coyote placing the stars," a panel high on the cliffs against the burnt red of the sandstone. I have to borrow the binoculars of fellow travelers to see it.

Lining the rock in vertical stripes are dozens of stars with the coyote figure wrapped in the center of them. I think about my night under the Dinosaur sky, blanketed in stars I could never number, destinations I could never place. Stars are both guides and mysteries, the beginning of humanity's greatest questions and the metaphorical destination we journey towards when we pass on. Cradled in the middle is life and the liminal space where death doesn't feel so permanent.
"Stars are both guides and mysteries, the beginning of humanity's greatest questions and the metaphorical destination we journey towards when we pass on."
Ghost Towns & Helper
Life feels sleepy in Helper, my final stop on this existential loop across Central Utah. Like the quarry and Nine Mile's panels preserve remnants of the past, Helper is a railroad and mining town whose downtown still looks like it may have looked back in 1881 when it was founded. You can almost imagine early settlers strolling through town to purchase hats or buy ale. In some places, it's said you can see them (Read: Turning Carbon Into Culture).
Helper is known for having several haunted spots, two of which were featured in an episode of Discovery's "Ghost Adventures" last August — the bowling alley and the former Kiva Club. Locals say recent renovations to the spots near the start of the pandemic have led to an uptick in paranormal activity. (Read: A Walking Tour of Helper, Utah)
Due west of Helper, up Spring Canyon, are mining towns turned ghost towns where legends about hauntings persist. The most popular is the legend of the White Lady, an ethereal woman who was said to haunt the entrances of mines, where she'd lure miners to a deep, cavernous death, or, in other stories, warn them so they'd avoid tragic accidents. (Read: Get Your Spook On: Northern Utah's Most Haunted Places)
I see no UFOs, no aliens, no strange lights in the universe and no ghostly figures on this journey. I'm left with more questions than answers, but there is comfort and connection in knowing that even when standing alone in landscapes that have yet to reveal all their secrets, I'm not the only one asking them.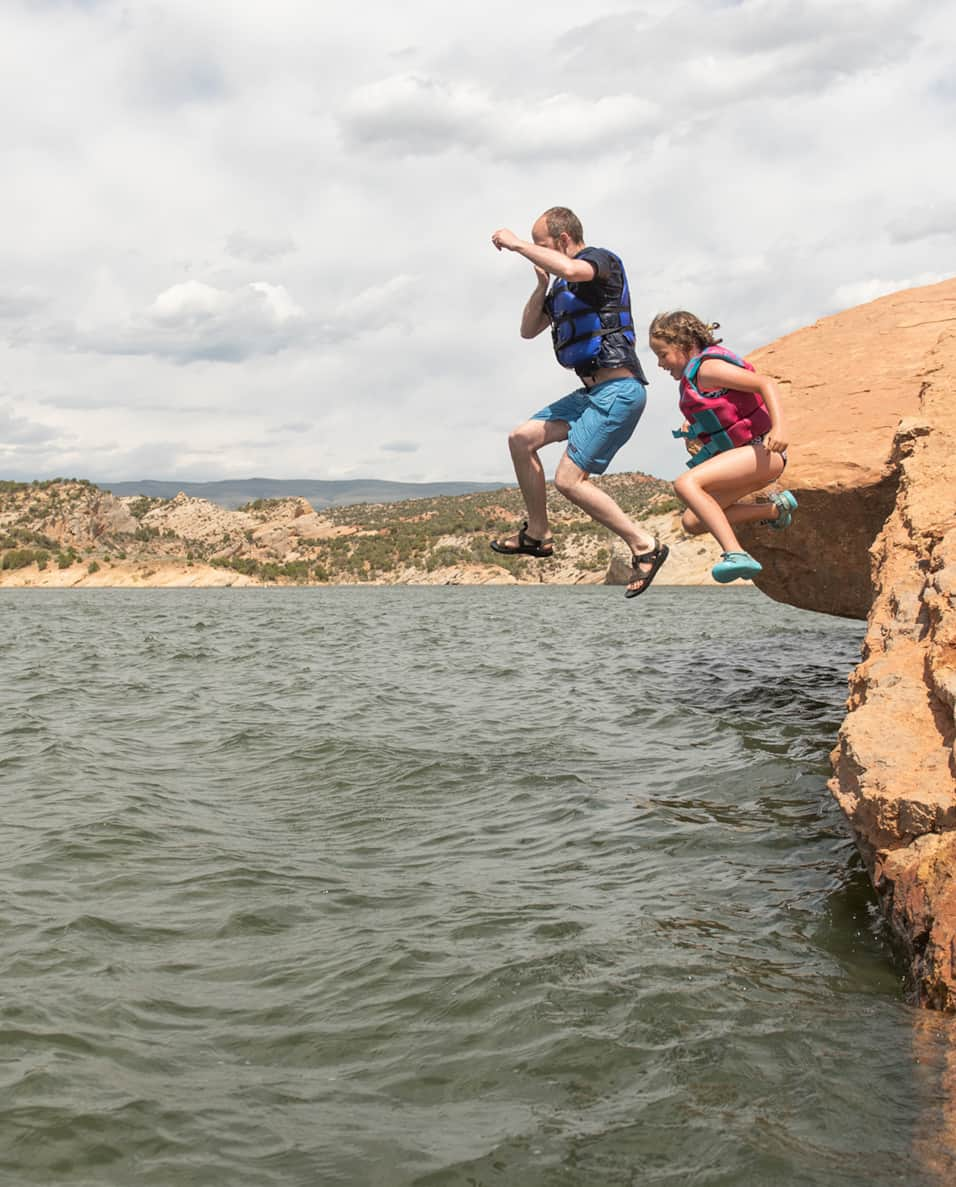 Sandstone Spires & Swimming Holes
Walk the paths of dinosaurs and descend through 200 million years of geologic history in this six-day road trip from Vernal to Kodachrome Basin. It's a kid-friendly desert drive in search of dino tracks, slot canyons and swimming,
Highlights
Dinosaur Tracks in Vernal
Crystal Geyser in Green River
Hoodoos & Slots of Goblin Valley
The Red Cliffs of Capitol Reef
The White Cliffs of Grand Staircase
Sandstone Spires in Kodachrome Basin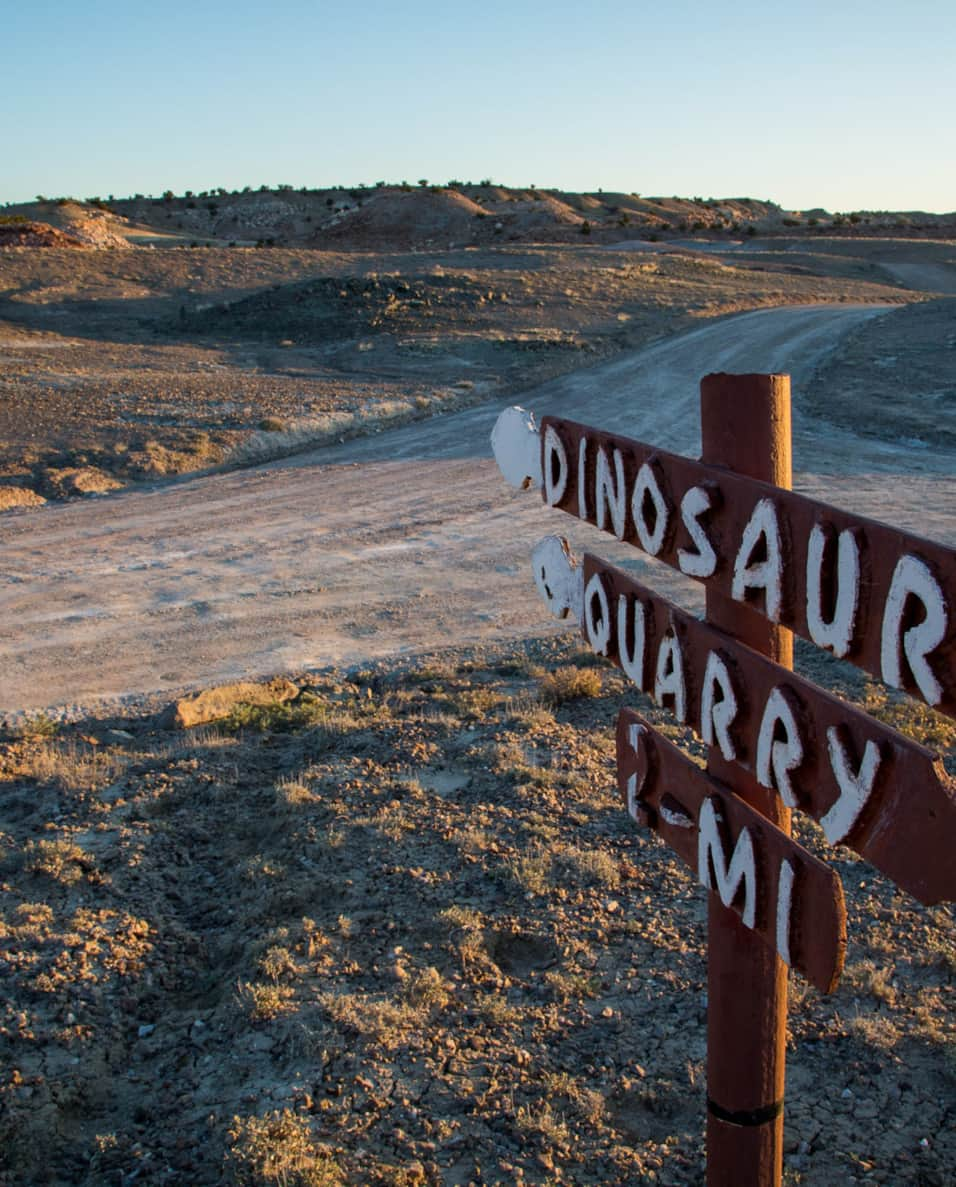 Trekking Along the Dinosaur Diamond Highway
Utah's Dinosaur Diamond Highway is the perfect guide to experience ancient history, millions of years in the making.
Highlights
Dinosaur National Monument
Jurassic National Monument
San Rafael Swell
Dead Horse Point State Park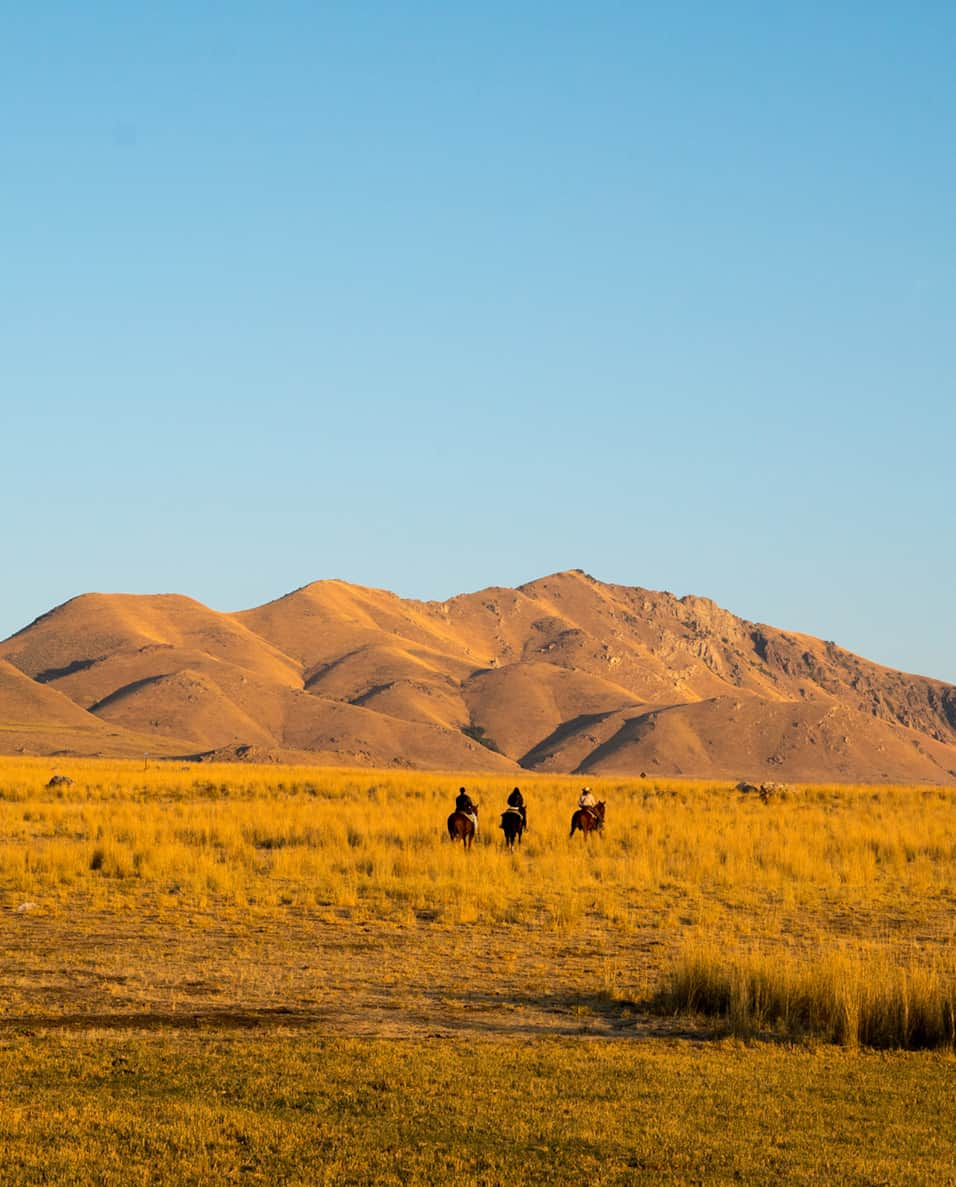 Yellowstone Loop
Everyone must go to Yellowstone once in his or her lifetime, and using Northern Utah as your gateway makes it that much greater.
Highlights
Antelope Island State Park
Bear Lake State Park
Grand Teton and Yellowstone
Park City