Flood Safety
Due to record snowpack and high amounts of spring runoff, please be advised of potential flooding that could impact travel plans.
Learn more
The Story of Starvation Reservoir
Sprawling Waters and Local Legends at Fred Hayes State Park at Starvation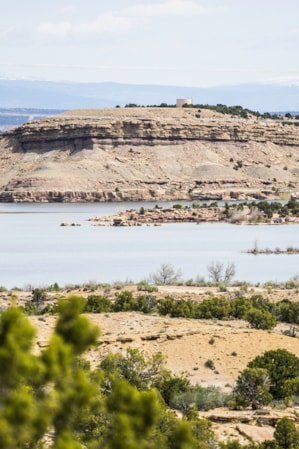 As with most legends, the exact origins of how this part of northeastern Utah came to have "starvation" attached to it is unclear. There are many tall tales about how the unusual name Starvation Reservoir came to be, but there are two in particular that most locals seem to agree on — and both are pretty grim. One story claims that a group of fur trappers or mountain men had become stranded in the area by the extreme winter conditions. Legend says they stole the food stores of the local Native Americans, who then starved as a result. Another version is almost the exact opposite: The trappers were in the wrong place at the wrong time and the natives stole their cache of food, which led to their eventual deaths by starvation.
As dramatic as that local lore may be, the most likely story is that the area was referred to as "Starvation" by the settlers in the 1800s and early 1900s. Cattlemen and homesteaders pitched their stakes along the banks of the Strawberry River in the area where the reservoir and dam are now. It was a harsh and unforgiving environment with brutally cold winters that often froze the livestock, and the already short growing season was plagued by hail, flooding, and other natural disasters. So it seems likely that the residents could have nicknamed the area "Starvation" — and that's how the bridge, dam, reservoir and state park all came to include it in their names.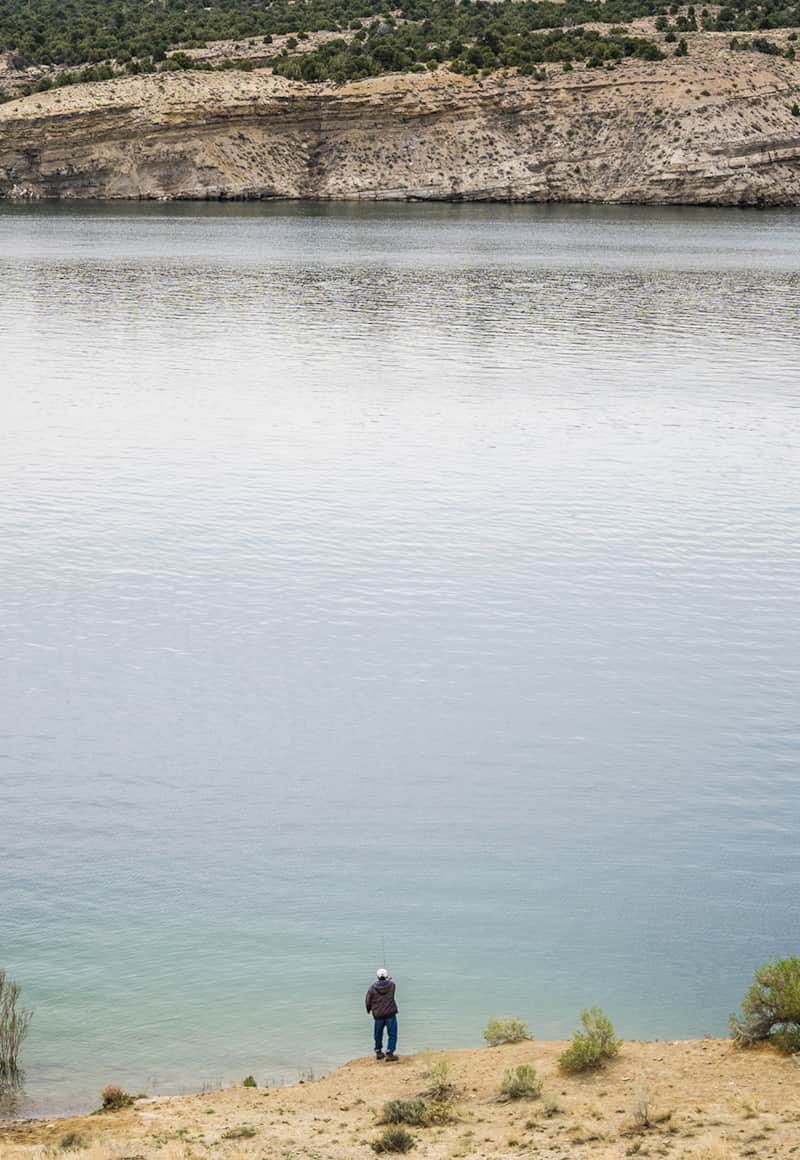 Unique Recreational Opportunities
In 2019, the Utah State Legislature passed a bill to rename Starvation State Park in honor of Fred Hayes. The beloved former Utah State Parks and Recreation Director died unexpectedly early in 2018, and lawmakers wanted to honor him by renaming the park where he began his career.
Part of the former director's legacy is found in the wealth of amenities at Fred Hayes State Park at Starvation. He encouraged park directors to become more innovative in how to attract visitors, and they rose to the challenge. For example, the park was the first in the state to install a 3D archery course where guests can take aim at "lifelike" dinosaurs, zombies and a host of native wildlife, with 30 targets in all.
You'll also find a slackline park, geocaching and some of the most unique ATV opportunities in Utah. Zoom right up to the water's edge on your ATV, where you can dive right in and splash around or hop on a personal watercraft.
Get Out on the Water
Ah, the water: This is where Starvation truly shines as the perfect weekend destination or day trip. The reservoir's warm waters are the ideal spot for stand-up paddleboarders, while in the distance personal watercraft can be seen bouncing along the surface. It's a popular destination for boaters of all kinds, and if you don't own your own, a wide variety of boats of all sizes, SUPs and kayaks are available to rent on-site.
Home to some of the biggest walleye on record in Utah, Starvation also is a great spot for anglers to find a secret hole all their own to try for a trophy walleye, smallmouth bass and perch, as well as brown and rainbow trout. What's biting varies from season to season (and even from week to week), so check in with the rangers to see what's striking. But be sure to pack some patience, too: Yet another version of the "Starvation" name comes from unlucky anglers who have found the fishing slow.
"Starvation was the first park in the state to install a 3D archery course where guests can take aim at "lifelike" dinosaurs, zombies and a host of native wildlife, with 30 targets in all."
But fish aren't the only bounty of the waters: During the summer, if you happen to see folks huddled around the shore with a fishing line and a net, they are probably hunting for crawdads. Get in on the action by tying a fried chicken leg to a string and dropping it in the water; and once the tasty crustaceans strike, scoop them up.
Love to fish year round? You can do that here, too. Ice fishing is a big winter draw at Starvation.
Spend a Weekend at Starvation
Fred Hayes State Park at Starvation has four primitive campgrounds with 200 campsites and two established campgrounds that have 80 sites and include water and electricity and can accommodate RVs and trailers. Advance camping reservations are recommended. Three rustic fairytale cabins are available for rent (reservations must be made by calling the state park and are not available online).
Regardless of how it got its name, the serenity of this place will fill your soul as soon as you step out of the car, catch that first whiff of sagebrush and dip your toes in the balmy, crystalline waters.
Trip Planning and Logistics