Visit With Respect
Utah is filled with a variety of different state and federal designations when it comes to its connection to Native Nations. But it's also important to understand that there is a strong cultural history to Utah's lands, even if it doesn't fit in an official category. While many nations welcome visitors for activities and events, each comes with its own set of regulations and etiquette. Do some research to understand your destination and the customs of the people who live there. However, some general guidelines on visiting reservations include:
Avoid taking pictures of people or events unless you have permission. Remember, this is where people live and work.
Act respectfully at all times, but particularly at important sites and burial grounds.
Don't remove pottery or other artifacts you may find — this is a violation of federal law. (Watch: Voices of Bears Ears — The Archaeologists

)

You are a guest on the reservation and allowed on site with the permission. Act accordingly.
Bears Ears National Monument Day Hiking passes are required year-round for day hiking in the Bears Ears National Monument, visit recreation.gov to obtain a pass.
Follow all travel guidelines

related to COVID-19. Check for updates on Utah's best

travel practices

before your trip.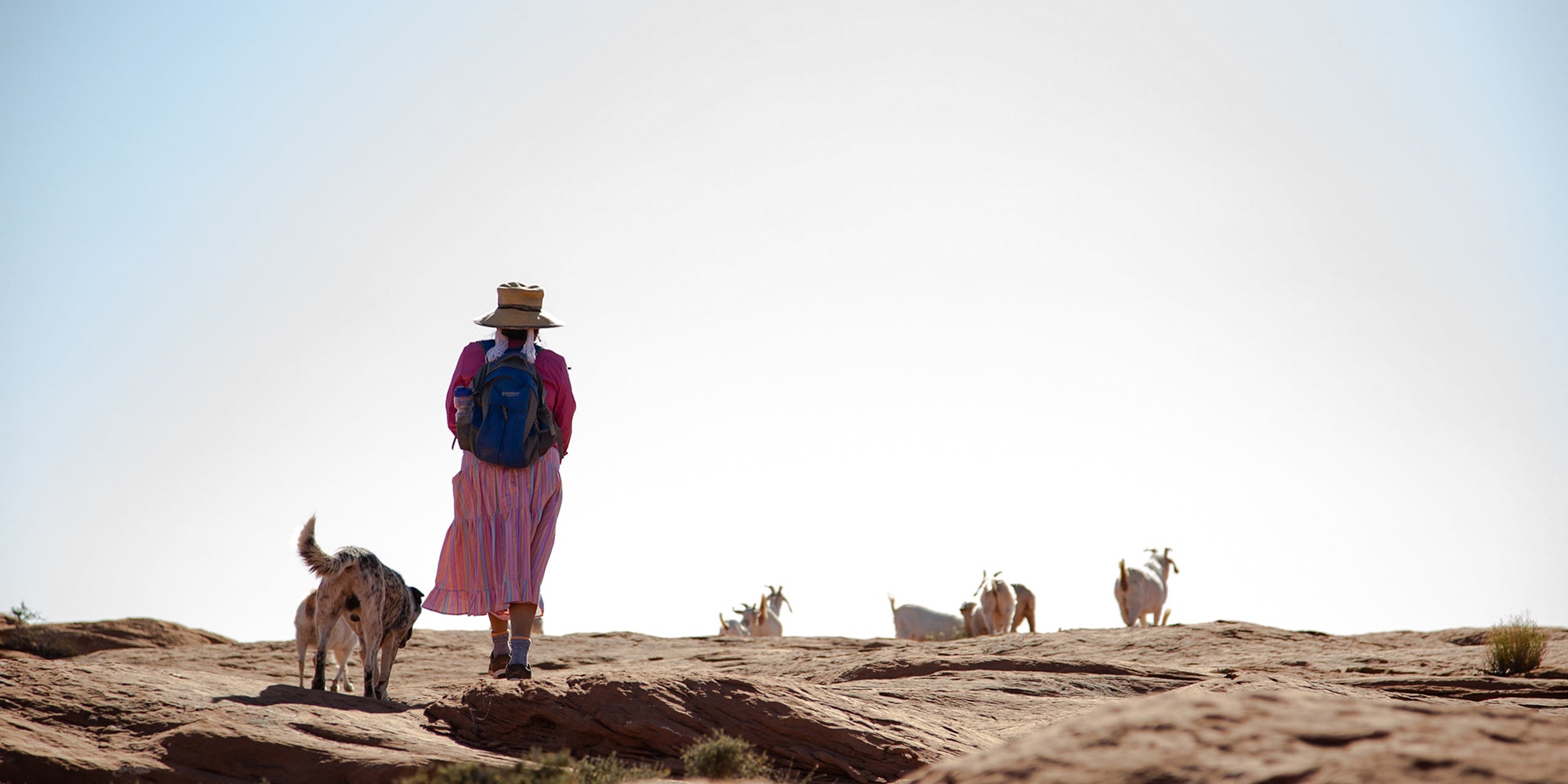 Top Experiences by Region
Northern Utah
Home to the Fremont peoples from approximately 300 Common Era (CE) to 1300 CE, Northern Utah is known in more recent history for three primary nations. In the most northern part of the state, you'll find the Shoshone, who have traditionally lived in Wyoming, Idaho and Utah. Their name translates as "high-growing grasses," and they were traditionally hunter-gatherers who relied on bison as their primary sustenance.
The Goshute people live in the desert landscape in western Utah and eastern Nevada. The harsh environment meant that they remained largely isolated until Mormon settlement in the mid-19th century.
The largest group is the Ute people, with ancestral lands east of the Great Salt Lake and into Colorado. The Uintah and Ouray reservation, about 150 miles east of Salt Lake City, is the second-largest reservation in the country, at 4.5 million acres. The nation currently has a membership of more than 2,000, with about half of the members living on the reservation.
Top Places to Visit
Annual Events
Living Traditions Festival | Salt Lake City | May
Heber Valley Pow Wow | Soldier Hollow | June
Northern Ute Pow Wow | Fort Duchesne | July
Native American Festival and Pow Wow | West Valley City | August
Native American Pow Wow | Tooele | September


Top Experiences
"If there's water nearby, I'll go there for solace. I grew up on that [San Juan] river, stepping its rapids and floating through my childhood. Both the river and I have changed, but our course remains the same."
– Tacey M. Atsitty, Diné, about her poem "River Sonnet"
Southeastern Utah
Once inhabited by the Ancestral Puebloans, Southeastern Utah is now home to the Southern Utes, including the White Mesa Utes, and the Diné people, commonly known as Navajos. The Diné are the second-largest federally recognized Native Nation in the United States, with more than 300,000 people in New Mexico, Arizona, Utah and Colorado. While they have a history as hunter/gatherers, they also developed farming techniques. They originated in what is now Mexico, but Spanish explorers forced them north to what is now the southwestern United States.
Top Places to Visit
Annual Events
Annual Pioneer Celebration | Monument Valley | August

Bear Dance: Traditional Hand and Stick Games | White Mesa | September

Bear Dance | Bluff | Labor Day

Navajo Fair and Rodeo | Bluff | September


Top Experiences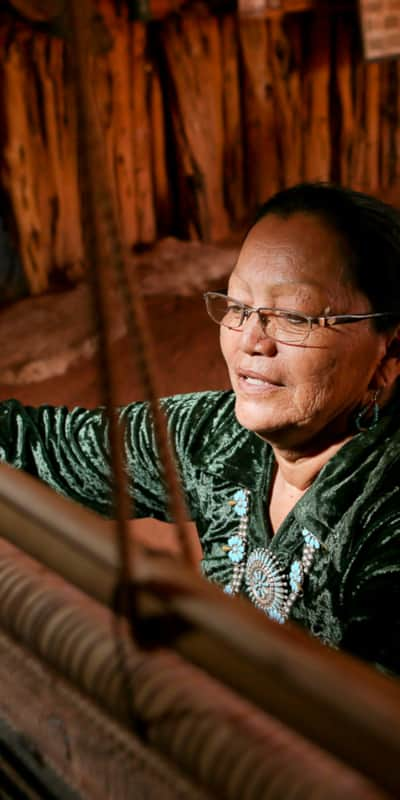 Southwestern Utah
Also once inhabited by the Ancestral Puebloans and the Fremont, Southwestern Utah is primarily home to the Paiute people, although that description can be deceiving as the group consists of several different nations. The Paiute have traditionally been a nomadic people that covered more than 30 million acres in the western United States. Those settling in Southwestern Utah, known collectively as the Southern Paiute, lived primarily in small family groups, only gathering occasionally for trade and commerce.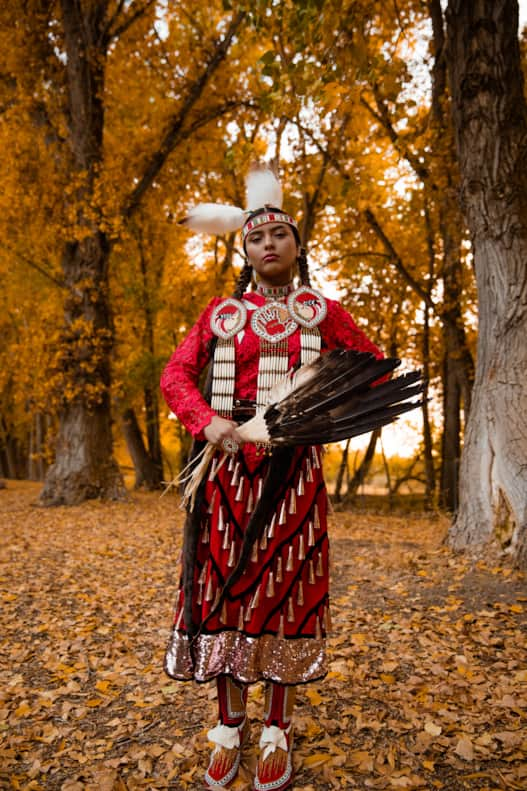 Top Places to Visit
Annual Events
Paiute Restoration Days Pow Wow | Cedar City | June
Western Legends Heritage & Music Festival | Kanab | August
Cedar Band of Paiutes Thanksgiving Pow Wow | Cedar City | November
Top Experiences
Bears Ears Area Starter Kit

A pair of distinctive, towering buttes stand against beautiful scenery. We call them "Bears Ears." With the help of local expertise, respectfully explore ancestral cliff dwellings and massive natural bridges in a fascinating desert ecosystem.

Native Spirit

Countless generations of Native Americans have called the landscapes of Utah home, from the hunter-gatherers of the prehistoric era and the Ancestral Pueblos.

Phoenix to Monument Valley: Exploring Utah's Historic Sites

Put yourself in the shoes of the area's first inhabitants and imagine their excitement and awe at the same views that stretch before you as you embark on this six-day road trip to the Monument Valley Region.