U.S. Federal Shutdown Information
At this time, all of Utah's national parks, monuments and recreation areas remain open.
Learn more.
A Navajo Artist Finds Her Beat and Shares It
Rhonda "Honey" Duvall is a leader in Salt Lake City's Navajo community, elevating the presence of indigenous culture through music and dance.
As a photographer and filmmaker, I took an assignment to photograph indigenous dancers at a school event in Salt Lake City. I arrived early to familiarize myself with the auditorium space and lighting. As I walked around, the dancers were dressing in their regalia and talking amongst themselves. One dancer stood out as it became clear she would be dancing both the Jingle Dress Dance and Fancy Shawl. I was captivated by her movement, but even more by her presence. I vividly remember stopping to appreciate her words. I'd later find out what I was in the company of a true community leader — that of Rhonda "Honey" Duvall.
I've been to many Native American performances throughout my life and was very impressed by Honey's elegance in presenting. While looking through the lens, I remember thinking to myself, "She dances with Hozho," which is a special Navajo word that roughly translates to "Walks in Beauty." It's a term that all Navajo people, including myself, are taught to strive for. It is not something that is achieved through merit or accomplishment, but through peace within that can be observed on the outside. Honey had it.
"While looking through the lens, I remember thinking to myself, "She dances with Hozho," which is a special Navajo word that roughly translates to "Walks in Beauty.""
– Samuel Jake
Authenticity through Art and Culture
Honey walks in beauty as both a Navajo of the Tangle People clan and an African American. She expresses herself with authenticity through her art and culture. In addition to dancing, she is an R&B singer, with hip hop and soul influences. She has released three records and tours around the Intermountain West and Navajo Nation. Honey was born in Redlands, California, and grew up splitting time between Navajo Nation and Salt Lake City, where she currently lives and records her music.
"I started singing in the choir class in junior high and that's where I began my journey." says Duvall. "They started me in a mixed choir which seemed for those who couldn't hold a note to save their lives. I then tried out for an acapella choir and made the cuts — it was then I found my love for harmonies and variation."
"Powwow dancing has always been second nature. The music was already there, but now I just had to add some movement to it. I knew I could stay on beat but in the powwow scene…we sing on the off beat not on beat. It was a whole new realm. I was trained to stay on the beat and here I was dancing to the off beat. Confusing! It wasn't until I began breaking down powwow songs that I finally found where I fit in…right smack in the middle."
"I always dance for people other than myself because I know that we as indigenous people — or even non-indigenous — we all need the healing."
– Rhonda "Honey" Duvall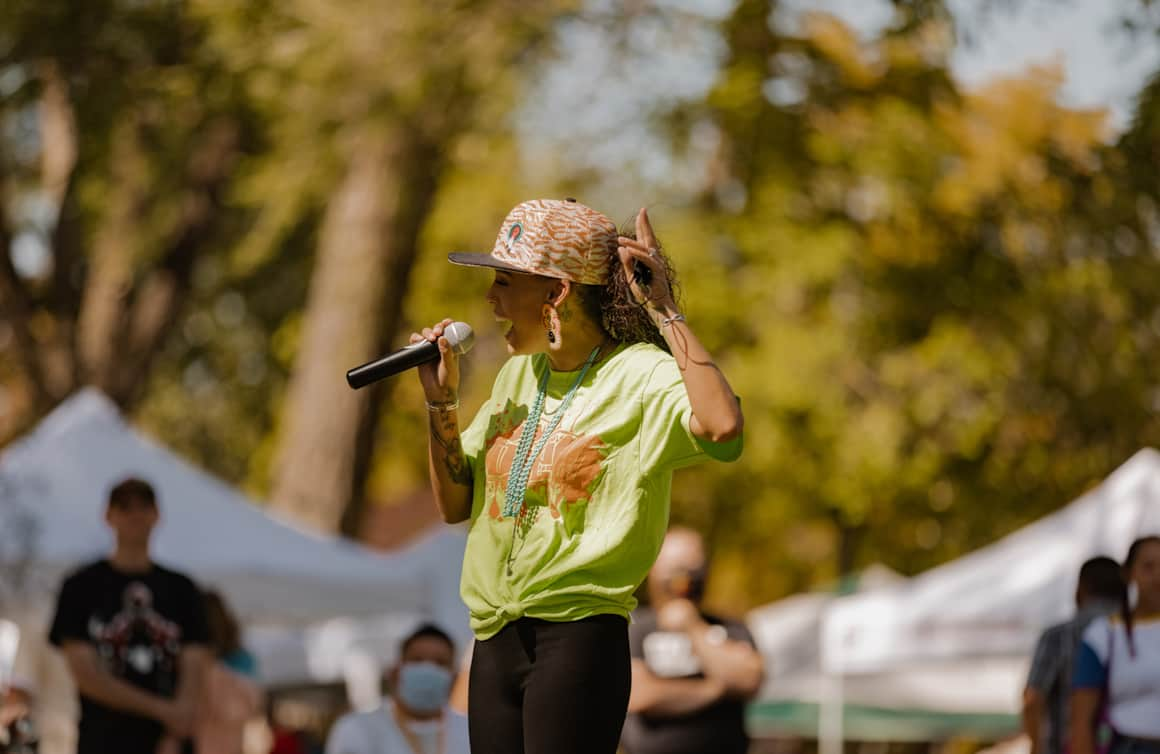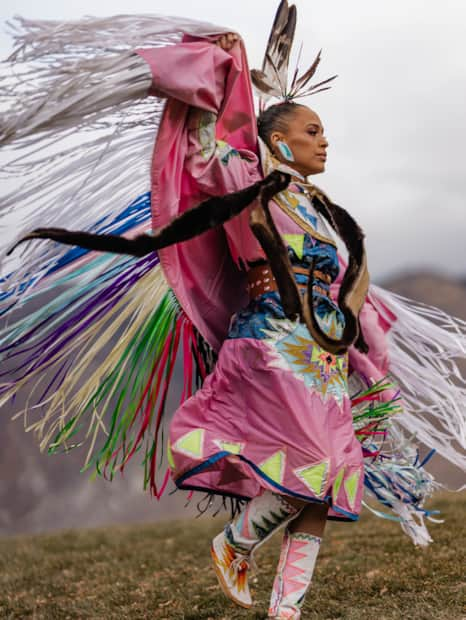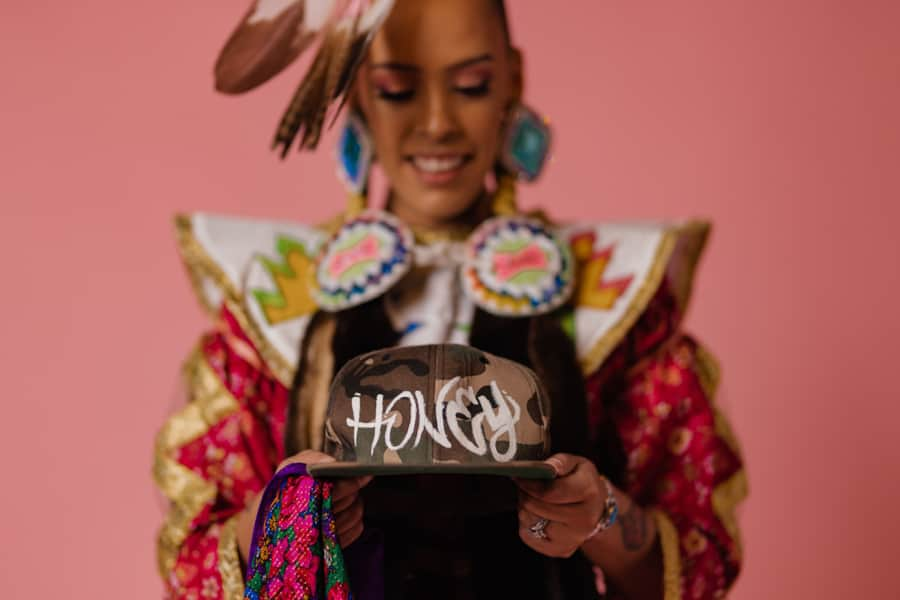 Elevating the Presence of Indigenous Culture
Honey was raised in both an urban and reservation environment which gives her the ability to connect with a wide variety of people as a community and cultural specialist at the Urban Indian Center of Salt Lake (UICSL). Located in the heart of Salt Lake City, the UICSL is a health and wellness clinic that serves Native individuals and families. The organization was an important resource during the pandemic as many Native Americans, both on the reservation and in urban areas, experienced devastating physical, emotional, mental and spiritual impacts due to the effects of COVID-19. The UICSL strives to integrate Native American values into the medical, behavioral health, youth and family services they offer for Native Americans living along the Wasatch Front.
Utah is the traditional homeland of eight federally recognized tribes: the Northwestern Band of Shoshone Nation, Confederated Tribes of Goshute, Skull Valley Band of Goshute, Ute Indian Tribe of the Uintah and Ouray Reservation, Ute Mountain Ute Tribe, San Juan Southern Paiute Tribe, Paiute Indian Tribe of Utah and Navajo Nation. However, many Native Americans who live in Utah come from one or more of the 574 federally recognized tribes across the United States.
In fact Utah is filled with a variety of different state and federal land designations, all of which share a connection with Native Nations. Whether you're on Tribal lands, in a national park or anywhere outdoors in Utah, it's important to understand that there are strong Native ties, present and past, to these lands, even if it doesn't fit in an official category. (Read: Get to Know Utah's Tribes)
"We opened our doors as the Indian Walk-In Center (IWIC) in 1974," says Urban Indian Center program director Kristina Groves. "Our mission is to serve the People by honoring Native cultures, strengthening health and wellness programs and cultivating community."
In her work at the center, Honey says, "My goal is to be a person that the kids can count on, all their lives." She adds, "It gives me a really great feeling to be a part of someone else's growth." She's committed to helping others understand more about Native American practices and to pursue their passions in both their art and careers. (Read: Art Keeps the Native American Culture Alive)
I got to see Honey put this into practice last summer at an event co-organized by the Urban Indian Center and Live On, a local non-profit that focuses on suicide prevention and awareness. She was co-master of ceremony at the event alongside Patrick Willie, another Navajo leader in our community who is also an accomplished Hoop Dancer and has a popular Youtube channel called "Natives React" (Read: Hoop by Hoop). They introduced people affected by suicide and others that are actively working to help prevent it in the community. Both Honey and Patrick danced and gave inspirational thoughts to the audience that convened on a summer morning at Liberty Park, near downtown Salt Lake. The center regularly hosts gatherings and activities in the Salt Lake area, which you can find via their events and activities calendar.
"I admire Honey's devotion to uplifting our Native youth," says Willie, complimenting her ability to make others "want to get up and do something." He adds, "She has powerful words and uses all of her talents to uplift our Native people."
Rhonda Duvall calls herself "Honey" and I can easily see why. Honey is sweet and full of flavor. It makes life better. As a biracial woman with a multicultural background, Honey brings a unique and valuable perspective to the native community as well as Utah at large. She lifts others and elevates the presence of indigenous culture so many more will have the opportunity to have a taste of something both precious, and sweet.
"I admire Honey's devotion to uplifting our Native youth. She has powerful words and uses all of her talents to uplift our Native people."
– Patrick Willie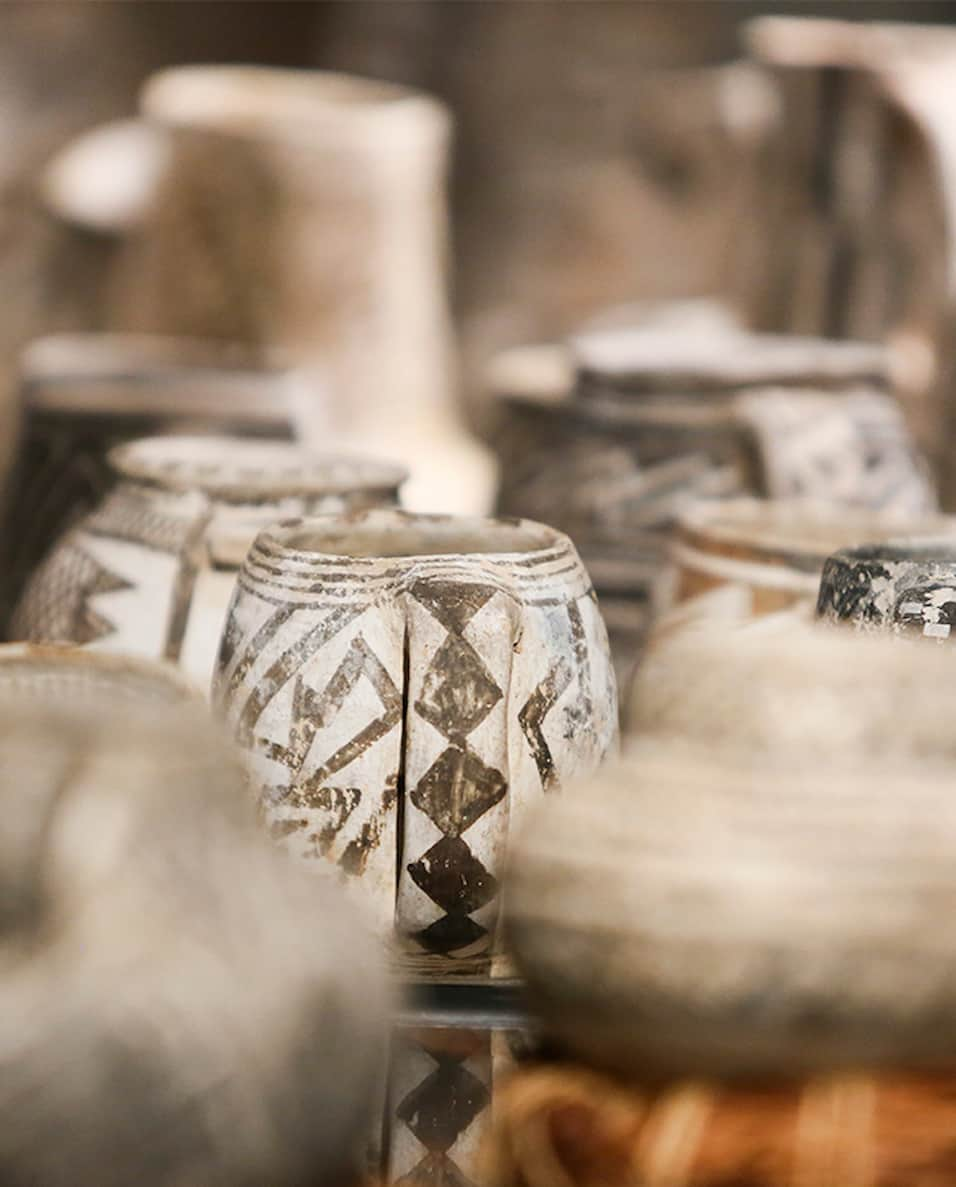 Native Spirit
Countless generations of Native Americans have called the landscapes of Utah home, from the hunter-gatherers of the prehistoric era to the more than 50 Native Nations currently in Utah.
Highlights
Nine Mile Canyon
Indian Creek Corridor Scenic Byway
Hovenweep National Monument
Navajo Fry Bread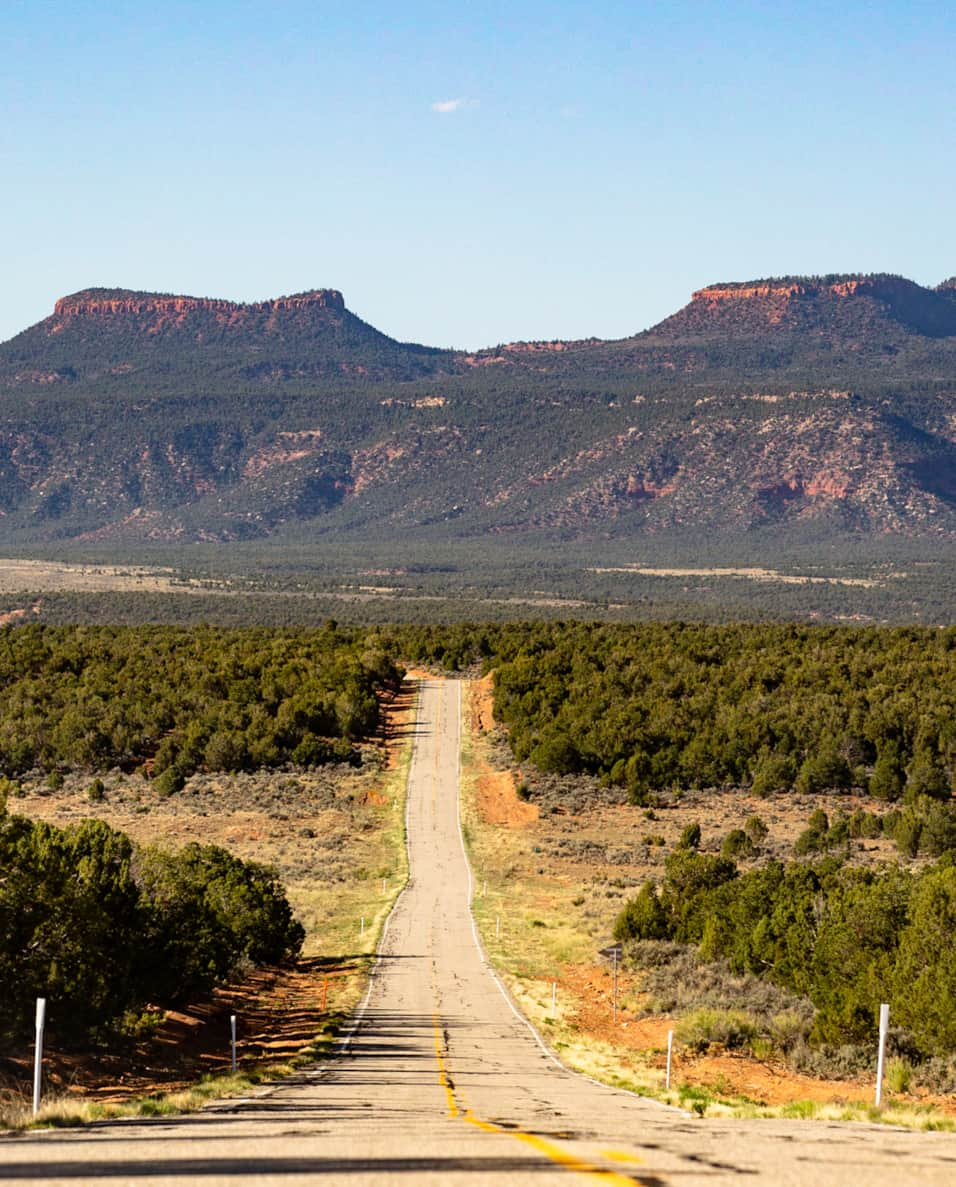 Bears Ears Area Starter Kit
A pair of distinctive, towering buttes stand against beautiful scenery. We call them "Bears Ears." With the help of local expertise, respectfully explore ancestral cliff dwellings and massive natural bridges in a fascinating desert ecosystem.
Highlights
Edge of the Cedars State Park
Ancestral Puebloan Dwellings
Hovenweep National Monument
Natural Bridges National Monument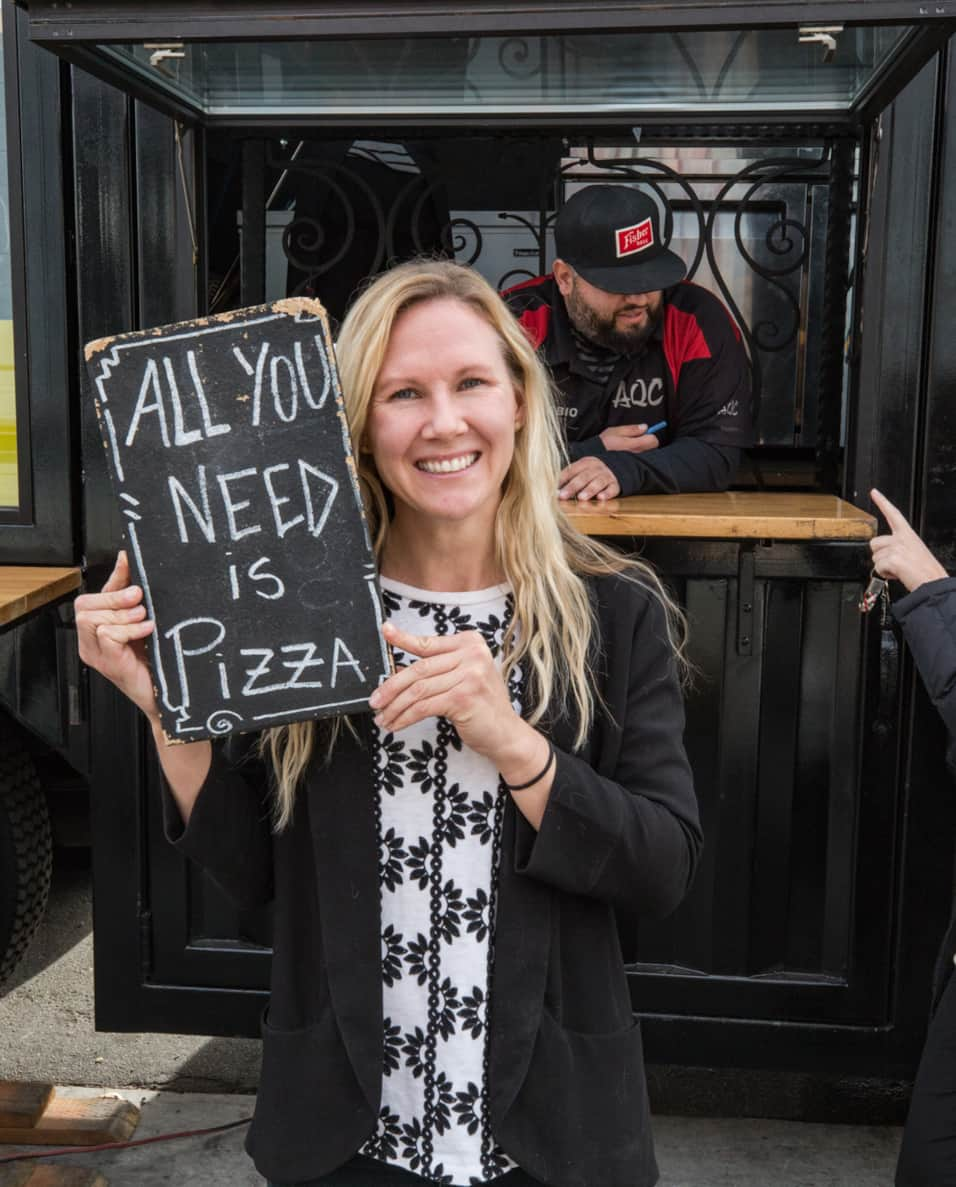 #Utahisrad: The Cool Kids' Guide to Salt Lake City
Meet the locals, see the weird stuff, try the local beer, see the bands and discover why #utahisrad.
Highlights
Farmers Market and GREENbike Tour
Local Brews and a Show
Natural History
Otherworldly Utah