U.S. Federal Shutdown Information
At this time, all of Utah's national parks, monuments and recreation areas remain open.
Learn more.
San Juan and the Trail of the Ancients
Between the Needles District of Canyonlands National Park and Four Corners, discover vast lands of incredible beauty in national forest, the Monument Valley Navajo Tribal Park, remote wilderness and the beautiful rivers that converge at Lake Powell.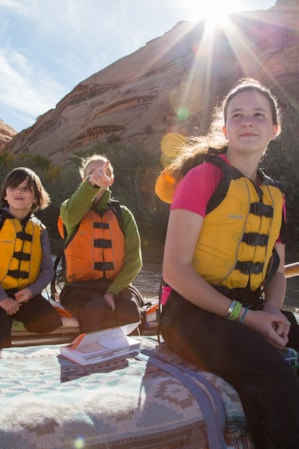 At almost 8,000 square miles, San Juan is Utah's largest county, nearly the size of New Jersey. Between the Needles District of Canyonlands and Four Corners there are vast lands of incredible wilderness, national forest, the Monument Valley Navajo Tribal Park and beautiful rivers that converge within the Glen Canyon National Recreation Area and Lake Powell.
You'll find a seemingly infinite number of important archaeological sites and plenty of welcoming gateway towns to help you navigate it all. Though the Trail of the Ancients Scenic Byway touches many of the sites, we caught up with Allison Yamamoto-Sparks, the Social Media and Inquiry Specialist of San Juan County Economic Development and Visitor Services, to get a better sense of what to expect and what cannot be missed.
Utah Office of Tourism: Are you from the area originally?
Allison Yamamoto-Sparks: We moved here about eight years ago.
"You feel like you're out in the middle of nowhere even though you're often paralleling the road. We only saw people right as we were starting and again near the end."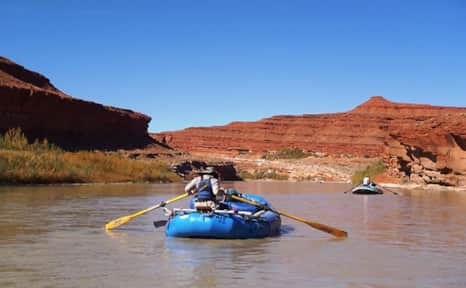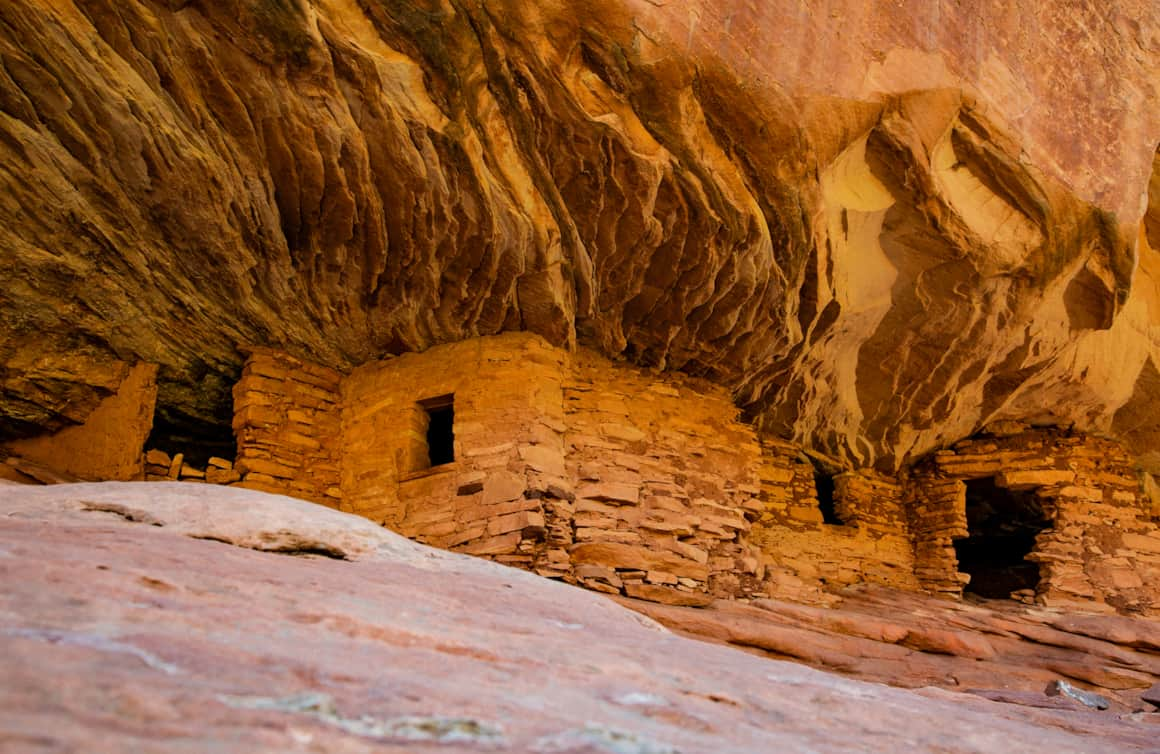 UOT: Do you remember the first time you visited, what the experience felt like?
AY: My first trip to this area was two years before I moved here, and it wasn't on our minds to move here. I went with a group of friends because we had a permit to raft on the San Juan. My dad is very into rocks, was always pointing out different kinds on our trips, but I had never been interested. I remember thinking being on the river, however, and seeing all these types of formations you can only see from the river and even though it wasn't something I had been interested in, I was in awe. We were on the river for 6 or 7 days and it really blew me away. You feel like you're out in the middle of nowhere even though you're often paralleling the road. We only saw people right as we were starting and again near the end. You can have that sense of just being alone out in the middle of nowhere, even though there often area number of people on the river with you.
UOT: What's a cannot-miss stop on any itinerary to San Juan County and the Trail of the Ancients?
AY: Natural Bridges National Monument is incredible. Throughout the summer they do a dark sky program out there. That's the first designated Dark Sky Park in the country. They do that two nights a week, usually week nights, led by a ranger. They bring out a nice telescope and depending on what's in the sky, will show you certain star clusters, planets or the moon. A great way to experience the night skies would be to camp in the park's little campground. It starts at dusk and if you're not camping you'll have a little drive after dark but it's worth staying up. It gets totally dark out there because there's no light pollution at all.
UOT: What makes this part of the state so unique?
AY: Probably all of the sites, the site density. People say you can walk down any canyon and you'll find something, a ruin, or artifacts. Driving along Trail of the Ancients they have a quite a few marked sites along the road — Butler Wash, Mule Canyon, but if you do a little more research online, there's just so much of it out there. It is said the area boasts the largest site density in North America [for Native American Artifacts].
UOT: What's a good stop along the byway that combines the area's unique heritage with a little outdoor recreation?
AY: The House on Fire ruin is one that we have learned the most people are searching for, and that's right along Highway 95 between Blanding and Natural Bridges. It's a really cool ruin, and it's called House on Fire because at certain times of days the lighting makes it looks like there's a glow to it, with smoke and flames coming out of it. It's really popular with photographers. It's a short hike, 3 miles round trip with little elevation so it's good for the whole family.
UOT: Where would you recommend eating or stopping for supplies?
AY: In Bluff there's a restaurant called the Twin Rocks Café that also has a trading post and gift shop. That restaurant does Navajo Pizza, a pizza made on fry bread. It's one of my personal favorites. (Read:"Utah's Unexpected Pit Stops".) There's a cool place in Mexican Hat called the Swingin' Steak, so called because they have made a grill that swings back and forth over a fire pit. People love the outdoor rustic setting and western theme. Everyone is sitting outside where can see your steak cooking. Blanding and Monticello have the larger grocery stores and hardware stores that sell camping supplies.