The Art of Supporting Utah Artists
Here's a look at six local artists whose work draws upon Utah's diverse environments as inspiration.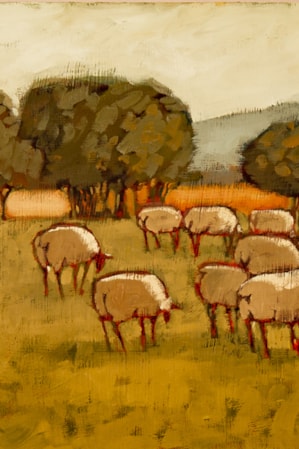 When you love the Utah landscape, it can often feel like you just want to stay outside forever. While that isn't possible for most of us, the good news is when you aren't out exploring, art can be the perfect way to stay physically connected to the outdoors.
Many regional artists use Utah's deserts and mountains as inspiration for their work (Read: "Utah Female Artists Explore the Sublime Through Art"). Here are six artists whose work might help you feel a little closer to the Utah spaces you love. Each regional highlight offers tips for discovering more artists exploring each area during your next visit. If you haven't explored these regions yourself yet, this work can bring you into them from the comfort of home.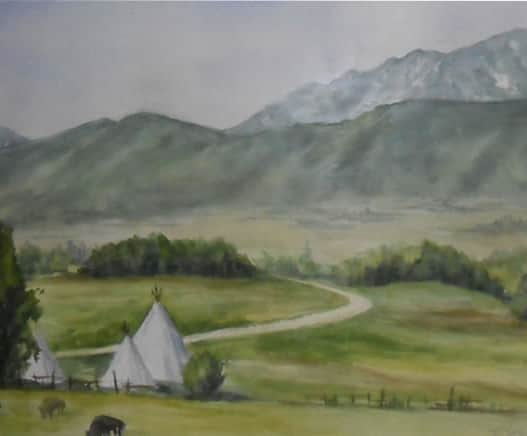 Eiko Tonami Anderson
Eiko Tonami Anderson, a Cache Valley artist, uses her creative lens to capture both her Japanese heritage and landscapes throughout northern Utah. Her artist father inspired her to become an artist. She has been studying art since childhood, including kanji and kana (Japanese calligraphy), Japanese brush painting and watercolor painting.
Anderson's Utah-focused landscape pieces are created in watercolor. These pieces include landscapes of snow-covered Wasatch Mountains, depictions of barns throughout the seasons and sunset-lit lakes. Their soft and warm colors make you feel right at home.
Discover Other Cache Valley Artists
To discover more Cache Valley artists, visit the nonprofit Jump the Moon studio, which promotes and supports artists, as well as those with disabilities, or stop by the Logan Fine Art Gallery to view local artwork and take classes.
Explore Cache Valley
Check out our Guide to Cycling Cache Valley and learn more about the region in "High Art and Hometown Americana." Basecamp out of Logan.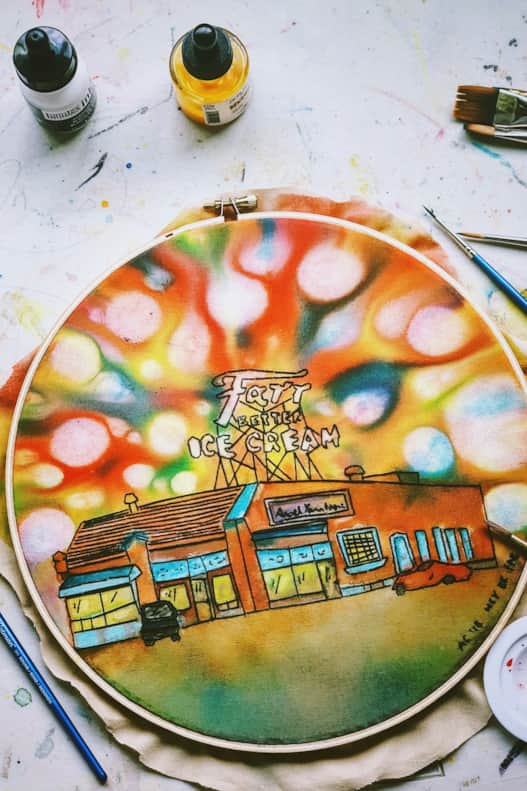 Audrey Christensen
Audrey Christensen, an Ogden textile artist, found healing and community in cloth doll making after battling postpartum depression. She then discovered a love of watercolor and embroidery, and now teaches classes aiming to bring people together.
Her work is bright, often featuring deep shades of reds, blues, greens and oranges. She makes and sells watercolor embroidery pieces featuring iconic local landmarks, such as Historic 25th Street and Farr's Ice Cream parlor. She also sells her images as stickers.
View her work and buy it here.
Discover Other Ogden Artists
Additional resources for finding work by Ogden-area artists include Ogden City Arts and the Eccles Community Art Center, both located in downtown Ogden. A new shared artist and creator space, The Monarch, has opened in Ogden. On the first Friday of the month, Ogden hosts a First Friday Art Stroll on Historic 25th Street.
Exploring Ogden
Take a look at the Insider's Guide to Ogden, and find highlights in Downtown to Dark Skies in Ogden and Hike + Dine in Ogden.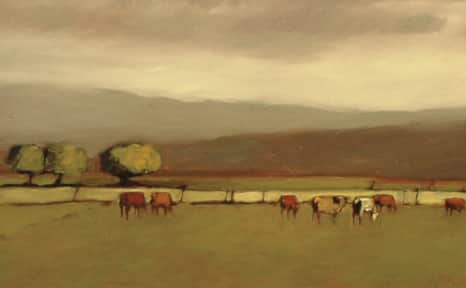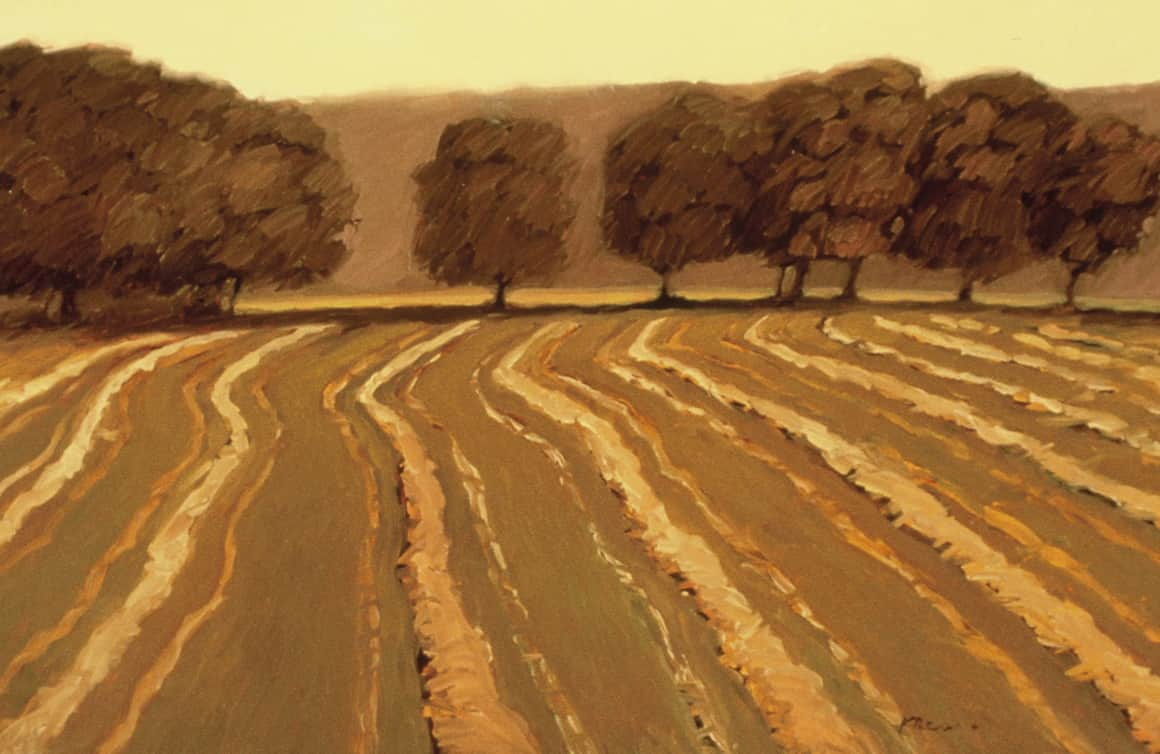 Kathleen Peterson
Kathleen Peterson, a visual artist based in the Sanpete Valley, finds inspiration in painting women, as well as from the stories of her pioneer ancestors and the landscapes of Utah.
She paints in watercolors and oils, and also creates beautiful intaglio prints, stained-glass murals and clay figures. Her paintings have a modern aesthetic, featuring bold colors, patterns and unique textures. Her work is available for viewing or purchase here.
Discover Other Sanpete Valley Artists
To learn more about the work of other Sanpete Valley artists, stop by Spring City Arts and Horseshoe Mountain Pottery, the Main Street studio of Joe Bennion, who is president of the nonprofit Spring City Arts. (Read: "Gleaning a Small Town's Harvest.") And visit Granary Arts, a community arts space and gallery located in a 1876 structure originally built by the local women's Relief Society to store wheat.
Explore the Sanpete Valley
Check out our guide to the Sanpete Valley. When visiting the area, you can learn more about the Scandinavian Heritage of Spring City and basecamp out of Spring City, Ephraim or Manti.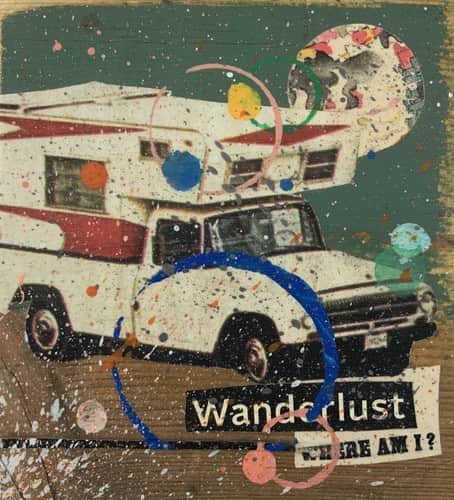 Tim McAllister
Tim McAllister, who lives and works in Moab, is the creator of Mik Allister Arts. His work is recognizable for its distinct style blending retro and pop art. Utilizing recycled materials, McAllister creates pieces that convey a visceral sense of place.
Punchy western pop art collages and sculptures define a lot of McAllister's work. He also creates colorful retro prints of Moab-area destinations and Utah's national parks.
Discover Other Moab-Area Artists
McAllister's work is showcased at Moab Made, a perfect spot to discover other artists in the area. Moab Made is a community store that's a hub for the county's artists, selling everything from jewelry and ceramics to prints and original paintings. Gallery Moab and Lema's Kokopelli Gallery are other local places to see art.
Explore Moab
While in Moab, take a scenic drive through Arches National Park, go Glamping or learn more about the town's dining scene. Don't forget to check out the Moab Culture Walk, as well.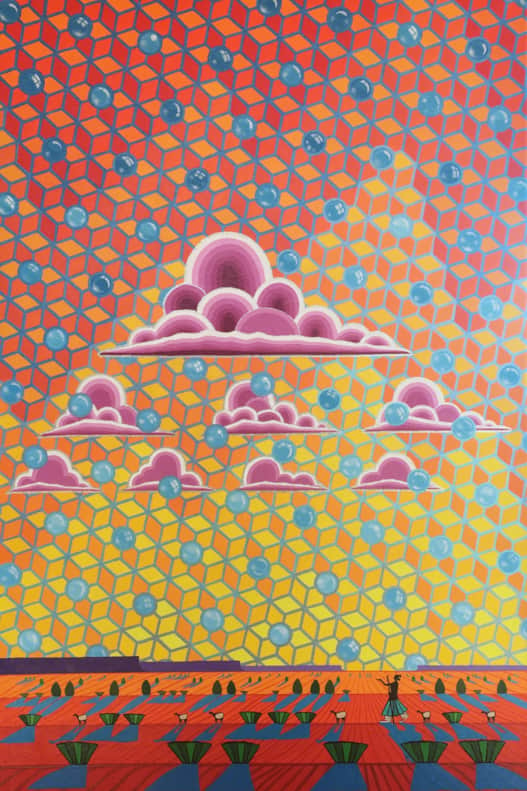 Gilmore Scott
Gilmore Scott, of Montezuma Creek, is a member of the Navajo Nation. His Diné heritage and culture inspire his work, as he draws upon imagery of people, native flora and fauna, traditional basket weaving designs and, of course, the landscapes found throughout San Juan County and the Bears Ears National Monument.
He uses bold colors in acrylic, watercolor and pencils to capture vibrant desert environments. Sometimes all three mediums are incorporated into a single piece of artwork, creating an impactful depiction of the region.
See his work or follow on Instagram.
Discover Other Southeastern Utah Artists
Learn about more about regional artists by visiting Bluff's Art and Curiosity Shoppe or Blanding's Cedar Mountain Pottery.
Explore Southeastern Utah
Check out the Bears Ears Starter Kit itinerary for ideas for exploring this region. In addition, don't miss the ancient artifacts and pottery at Edge of the Cedars State Park Museum. Basecamp your stay in Monticello, Blanding or Bluff.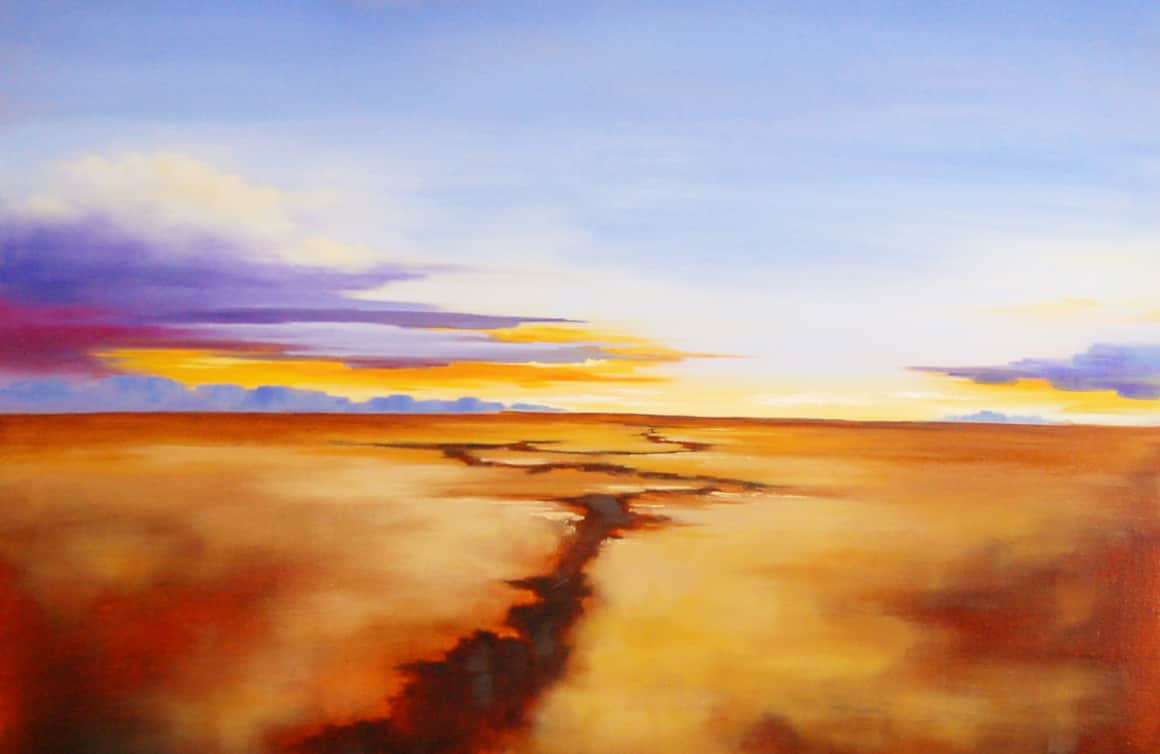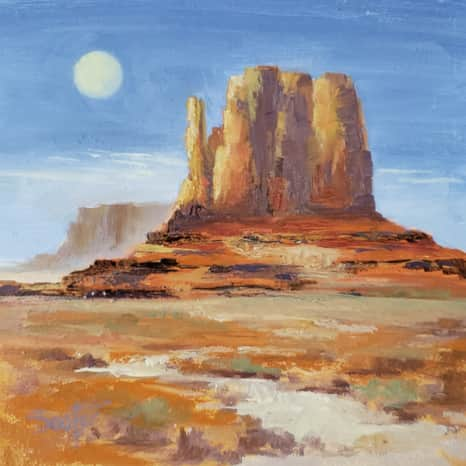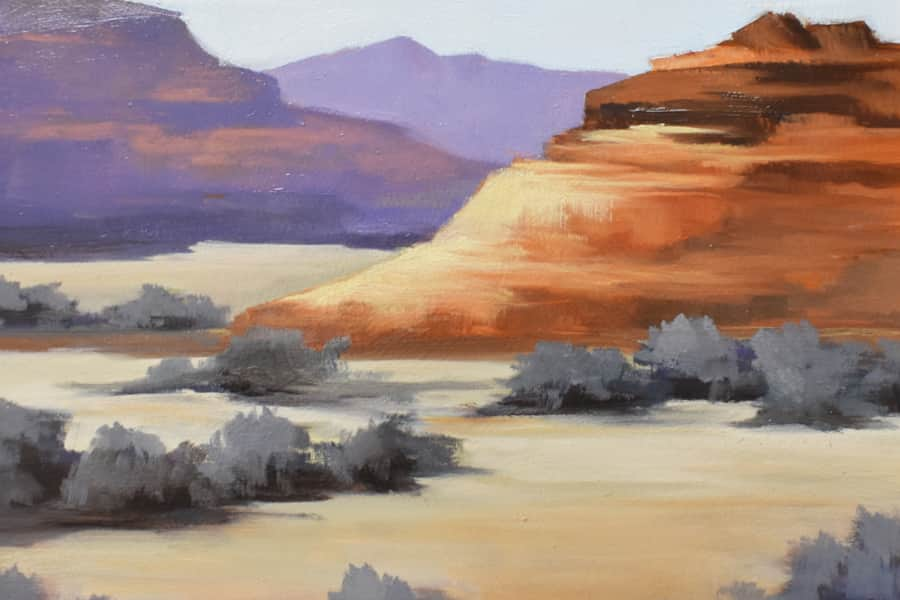 Kelly Sooter
Kelly Sooter, of St. George, has been drawn to western landscapes since childhood, which she describes as "landscapes that call you home."
The artist classifies her work as "tonalist," which she describes as "atmospheric and broody." Her pieces capture an evocative glow. While moody, there's also a softness in the way the artist blends colors and textures, creating a tension that pulls the viewer in with just enough of both intrigue and comfort.
Discover Other St. George Artists
The Southern Utah Art Guild spotlights the work of area artists along with local galleries such as Juniper Sky Gallery and Zia Pottery Studio, while a visit to Kayenta's Coyote Gulch Art Village offers more exposure to local artists.
Explore St. George
When you visit St. George, check out the Dinosaur Discovery Site at Johnson Farm and Snow Canyon State Park. You'll also want to plan time to visit Zion National Park, which is just an hour drive away.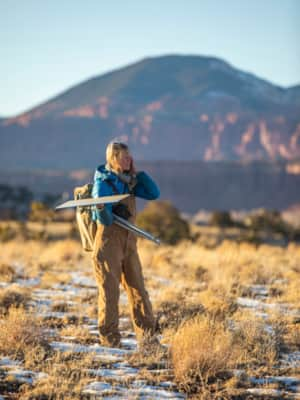 Utah Female Artists Explore the Sublime Through Art
See how Utah women artists are creatively interpreting a dramatic landscape into art.