You Are Where You Eat: Salt Lake Latino's Perfected Flavors
Get to know Salt Lake City's best Latino cuisine, brought to you by the same brown hands who have cared for and perfected their flavors for centuries.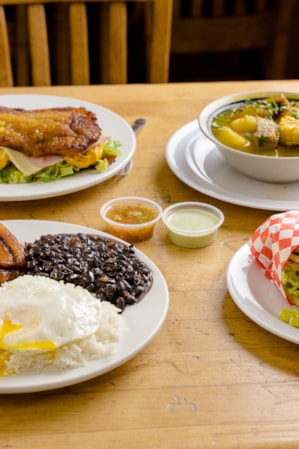 A plate of food can represent much more than just another meal. For some Latinos, a meal is their only passport back to homelands and memories of abuelitas stirring caldos de gallina over open flames and flipping tortillas by hand on a comal. Whether you are a long-time resident of Utah or just dropping by for a few, skip past Taco Bell. Here is a guide for a day — or weekend — packed with some of the valley's best Latino cuisine, brought to you by the same brown hands who have cared and perfected their flavors for centuries.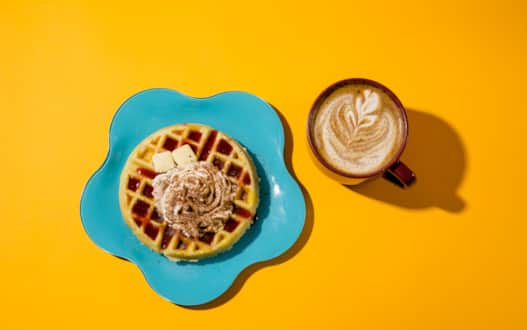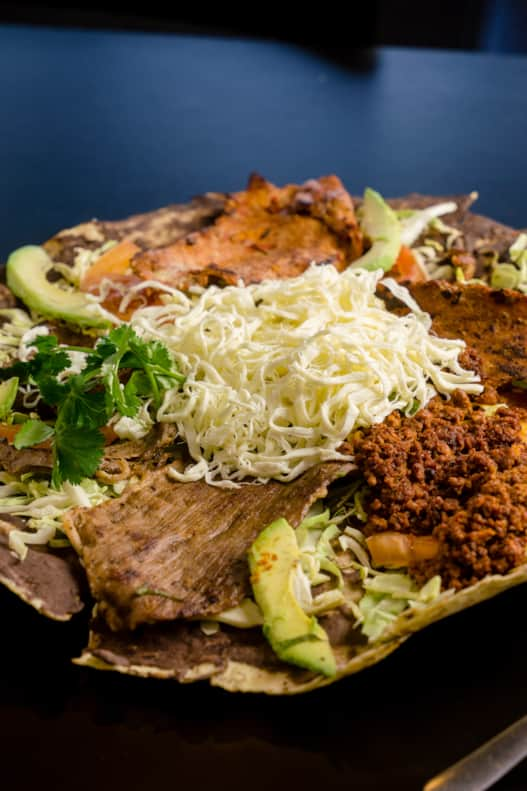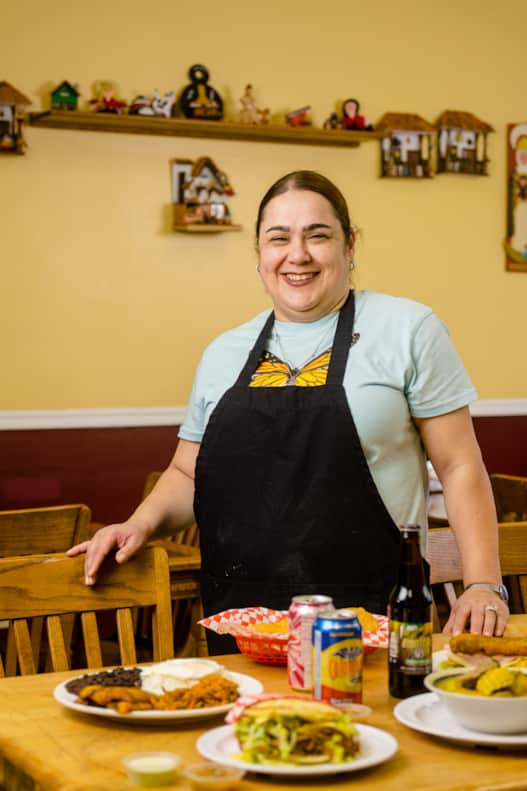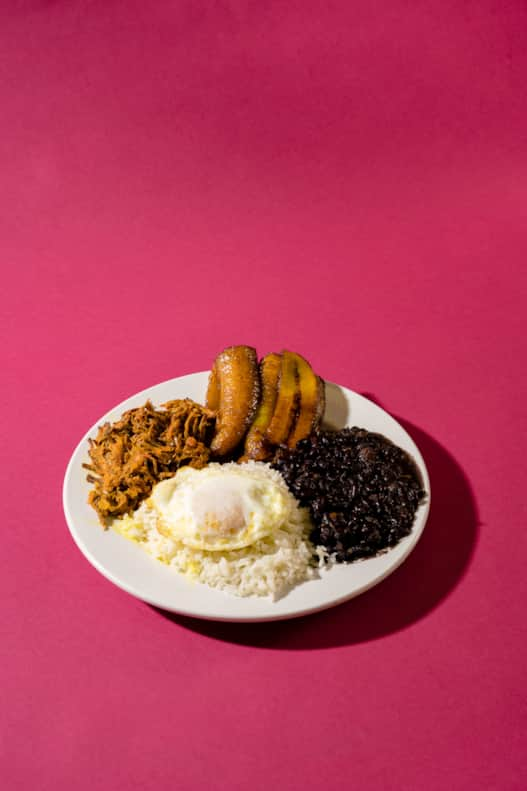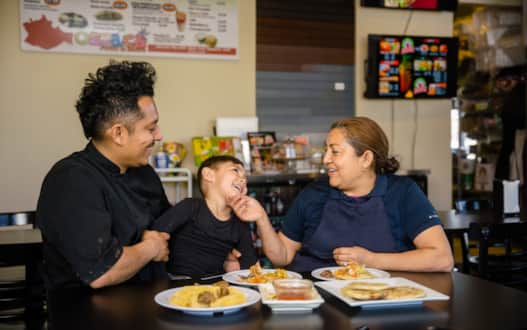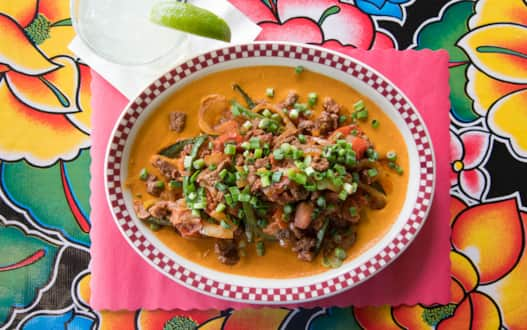 Mestizo's Coffeehouse
Not big on breakfast, but need your tazita de café in the morning? Drop by Mestizo's Coffeehouse. At the entrance, you will be greeted by the words of the late poet Francisco X. Alarcón, declaring "my feet / recognize / no border." The birthplace of a youth group and an arts collective that share its name, Mestizo's Coffeehouse serves as an organizing space and study spot for local activists, students and artists. Their mochas are made with Abuelita chocolaté, and the coffeehouse offers a dirty horchata spiked with espresso to keep you upbeat for your Salt Lake adventures. If you are feeling a little nibbly, you can also enjoy a Mez waffle with raspberry syrup, butter, Abuelita chocolaté and whipped cream.
While you wait for your plato, warm your throat with your cafecito and warm your heart with the dramatic murals on the walls and the art in the gallery. The gallery space is populated with exhibits by local artists and has hosted many an open mic, Dia de los Muertos celebration, and some weekends holds a free community yoga class taught by local Black doula and poet Ashley Finley.
Mestizo's Coffeehouse is more than just a place to plug in your laptop as you type essays and munch on espresso beans — it's a community space, where many young people of color find their kin.
Andinita Restaurant
If you need something a little more hearty for breakfast, turn up the Selena and drive yourself to Andinita Restaurant in Taylorsville. For those of you whose ideal meal includes a nurturing supply of beans and rice, platanos and eggs, Andinita Restaurant will take you back to the uncomplicated days of summertime Sunday brunches. The food is warm, homely, and the servers will remind you of your tias. The restaurants big tables beg you to bring friends and family to fill the space with chatter and risadas.
Try their pabellon criollo, a breakfast plate that comes with a healthy helping of mouthwatering stewed beef, whose delicious juices blend perfectly into the rice and sunnyside egg yolk. Those with a growlier tummy can take a stab at the Bandeja Paisa, a plate that features steak, stripped pork, and Colombian sausages, all besides your favorite red beans, rice, platanos, eggs and avocado. If you believe desayuno is the most important meal of the day, Andinita Restaurant is for you.
Fillings and Emulsions
Not ready for lunch, but want a snack? According to Yelp, Fillings and Emulsions is one of the top ten bakeries not only in Utah, but the entire United States. Cuban Aldaberto Diaz has been slaying the pastry game for years, whether you're a fan of almond croissants or guava pasteles. As executive chef, Diaz's tasty treats earned him the 2012 American Culinary Federation National Pastry Chef of the Year and most recently made him the winner of Bake You Rich.
Your first step into their Main Street location in Salt Lake City may make you feel like you're stepping into a posh coffee shop — at least until you notice the gigantic kitchen churning with dedicated bakers. Behind the glass countertop, you'll find an array of baked delicacies. Order yourself a café or chocolaté to dip your pastries. In each cup, you'll be sure to taste that sweet tinge of fresh coffee or cacao beans.
If you start nibbling on the pastelito and can't get enough, don't sweat it. Diaz's has really affordable Cuban Sandwich Pies. Each pie comes with a punch of slow roasted Cuban style marinated pork, sidled up against a steamy mix of Swiss cheese, mustard and pickles. It's a little piece of La Havana in your mouth. Before you know it, you'll be fingering the final flakes of pastry puff off your plate, savoring the last bites.
On top of all that, Fillings and Emulsions has regularly held fundraisers to support families separated at the Mexico-United States border. Sometimes cambio tastes sweet, and nowhere is it sweeter than Fillings and Emulsions.
Café Guanaco
Get your lunch at Café Guanaco. "Guanaco" here does not refer to your favorite fuzzy camelids that wander the Andes, but rather is a nickname given to salvadoreños! Like guanacos, this restaurant has weathered many a shutdown and location change, but can't be stopped from delivering you some of the best pupusas in Salt Lake City.
For those new to Salvadoran cuisine, a pupusa is a stealth tortilla, stuffed with a combination of pork, cheese, beans, and/or a precious little flower called loroco. Salvis dress pupusas with fresh tomato sauce and curtido, a pickled slaw made of cabbage, carrots, a mix of spices, and if you're lucky, beets. Pupusas are best eaten with your hands, but the servers at Café Guanaco won't look at you funny if you use silverware. Only I will do that. At Café Guanaco, you will find all your Salvadoran favorites like quesadilla (a sweet bread, not the Mexican tortilla with cheese), sopa de res (a soup for those sweltering August afternoons and wintry January evenings), and yucca frita (because they're better than French fries).
As Salvadoran poet and revolutionary Roque Dalton might say, this spot is a bit of a "hacelotodo, vendelotodo, comelotodo" — literally meaning do-it-all, sell-it-all, eat-it-all. Not only will they serve you some of the best Salvadoran cuisine in the valley, but they also have an array of Oaxacan options. Since their restaurant merged with Stellar Wings, they're also down to cook you some chicken wings besides your yucca frita.
Snacks & More
Not ready for dinner, but got the munchies? Snacks & More is a Latin American child's Willy Wonka fantasy come true. If you get heart-shaped anime eyes when you look at mangoladas, Snacks & More is the place for you. Your mangolada will come stacked with blended chunks of mango, spritzed with chile and chamoy. My favorite part is the edible straw tickling your sweet and spicy mango with the tang of tamarindo.
Not feeling mango? They also got a bunch of snow cone and ice cream flavors, grilled cobs of elotes locos bathed in chile and cheese, esquites for those of you who prefer your corn off the cob, gummies peppered in chile, and more!
If you like spicy sweets, prepare for a candy coma.
Red Iguana
For dinner, I recommend the mole at Red Iguana. Founded by Ramon and Maria Cardenas in 1985, and now run by their daughter Lucy Cardenas, Red Iguana is a heavyweight in Utah's fine Mexican cuisine. If you have five or more friends with you, you may even want to get a reservation as it's completely normal for a long line to assemble outside its doors during dinner time, and you don't want to get caught shivering in the December invierno or melting in the July inferno. Red Iguana is so popular they have two locations open with a seven-minute walk from one another, and yet another location a ten-minute drive away in City Creek mall.
Delicious mole can be hard to find, and Red Iguana is especially known for their mole sampler. For those of you reading this that think Mexicans are eating your friendly furry burrowers, you're wrong. Mole is a sauce made of dried and fresh chiles, nuts, spices, herbs, fruits and vegetables. This sauce is then tossed with chicken or turkey and served with beans, rice and tortillas, which you'll want to sop up all that delicious mole and take advantage of every tongue-trembling bite. The Red Iguana has been perfecting their recipe for decades and are the uncontested queens of mole in Salt Lake City.
Arempas
After an evening of perreo and high-heel bachata footwork, you've earned yourself a fat arepa, a Frescolita helada, and a thicc empanada sizzling to perfection. Skip past the frat boys at the Pie Hole, and check out Arempas. Open until 3 a.m. on the weekends, Arempas will fulfill all your late-night hungers.
If you're new to Venezuelan cuisine, order an arepa peluda, stacked with juicy shredded beef and queso. An arepa is a warm corn cake that will bump the white bread to the back of your food cabinet. Venezuelans slice arepas open and stuff them with all sorts of goodness. It's like a sandwich, if your sandwich could dance tambores.
You also want to get one of their empanadas. Venezuelan empanadas are made with corn flour instead of wheat, and instead of being baked, they are fried. Stuffed very generously with beef or chicken or potatoes, this comfort food will tuck you in with a hug and a cozy blanket and leave you ready to spend a night dreaming of pabellon melting in your mouth.
These cats even got vegan and gluten-free options. Arempas is the best midnight spot to take your afterparty and end a day of balling and exploring the Salt Lake Valley.