U.S. Federal Shutdown Information
At this time, all of Utah's national parks, monuments and recreation areas remain open.
Learn more.
Day-tripping a Women-owned Business Enclave in Salt Lake City
Sister business districts invite shoppers to explore delectable restaurants and eccentric shops in one of Salt Lake's fastest-growing neighborhoods.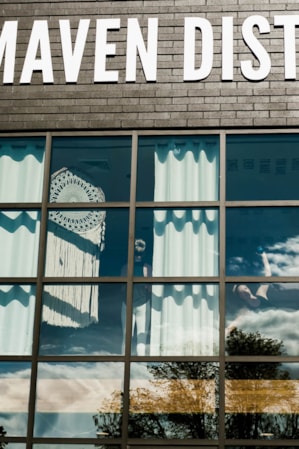 While the lure of Salt Lake City's shopping and dining experience attracts tourists to downtown, less than 10 blocks away is one of the city's trendiest neighborhoods. It's brimming with more than 40 women-owned businesses that are helping to boost the local economy, as well as each other. (Check out the Utah Women-Owned Business Directory for more of the state's women-owned businesses.)
The 9th and 9th District (900 East and 900 South) has grown exponentially since 2010. It has evolved from a small business haven tucked in between century-old residential homes to a thriving hang-out. As a bonus, just to its west is the Maven District, which can be considered a sister neighborhood.
These two destinations on 900 South between 200 East and 1100 East have become a day-tripper's dream.
Utah ranked in the top 10 states nationally in economic clout (growth in the number of firms, employment and revenue), according to the 2019 State of Women-Owned Business Report commissioned by American Express, which compared 2019 to the previous five-year period.
This special enclave of businesses is perhaps a take-charge response to the challenge many women face in gaining a foothold in Utah — from education to the corporate world. The state consistently ranks near the bottom in national surveys about women's equality.
"It's all about the ecosystem," said Tessa Arneson, Maven District co-developer, and owner of Maven Strong, a pilates and workout studio. "A living organism of women banding together as business owners, connecting with one another, leveraging one another, supporting one another, and learning from one another."
Here's a look at a few of the women-owned businesses you'll experience while strolling up and down 900 South.
spaDAY
An urban day spa, spaDAY offers facials, massage, lashes and brow care, manicures and pedicures, waxing and myriad handcrafted beauty products.
Owner: Pauliina Greaves
Why make an appointment? spaDAY specializes in all-things indulgent for the skin, body, hands and feet — a perfect spot for a relaxing mini-retreat while on vacation in Salt Lake City. "We create and perform wild-crafted, clinically effective skincare rituals with high-quality and innovative ingredients from the expertise of skin therapists," Greaves said.
The Stockist
The Stockist is a men's, women's and kid's fashion boutique specializing in lifestyle essentials from clothing to jewelry and home goods.
Owner: Helen Wade
Why shop here? Wade said The Stockist offers everyday clothing and items that are fun and useful. "We are a women-owned business and have been striving for over 10 years in the 9th & 9th block. We are quality, community and excellent service. When you come to visit The Stockist make sure you are ready to visit the entire hood! Bonus, our shop dog Louie the Boston is normally in store and the best door greeter!"
Pig & A Jelly Jar
Pig & A Jelly Jar serves a from-scratch menu with a uniquely Southern twist on comfort food. It's brunch driven, serving breakfast and lunch all day. And a bonus you can try, and then buy, the restaurant's delectable jams in locals-favorite flavors of Blueberry Lavender, Lemon Pineapple Rosemary and Strawberry Rhubarb.
Owner: Amy Wanderley-Britt
Why eat here? "We like people, we like great food, and we like people who like great food," said Amy. "We offer beer for breakfast and chicken and waffles for dinner."
Tinker's Cat Café
Tinker's Cat Café was founded by animal lover Lisa Boone and is considered Utah's first and only cafe featuring gorgeous furry cats — all waiting to be adopted. The cafe offers coffee, espresso, lattes, teas and locally baked and delicious pastries. Tinker's also hosts parties, gatherings and paint classes.
Owner: Lisa Boone
Why visit? "We get a lot of tourists that visit Tinker's from all over the world," Boone said. "We are a destination when visiting Utah since we offer a very unique and positive experience that you cannot find in most cities. "I often hear people say 'I miss my cat or cats at home' and they show up at Tinker's in need of a 'kitty fix.' I hope that Tinker's provides a moment to stop in people's travels and relax, smile, and chat a bit with other customers or the staff … usually about cats."
Why shop here? "What makes Animalia special are the makers (local and afar) that let me stock their items here," Muse said. "They are the whole point. Every item we carry resembles a person (or people) with a story, a purpose, or a passion behind it. I want Animalia to be a reminder of our role as consumers, and how positive a thing it can be if we support each other and truly think about the impact (positive or negative) our purchases are having on humans, other animals and the planet as a whole."
Maven Strong
Maven Strong is a unique pilates studio that offers traditional pilates strength training through the reformer and on the mat, and also offers cardio and active recovery sessions. Maven Strong is the anchor in the new Maven District on the west end of 900 South near 200 East. If you're looking for a workout while traveling to Utah, this is the place, as Maven Strong offers a special of $10 a class for any first-timer. Make sure to RSVP online, as classes fill up quickly.
Owner: Tessa Arneson
Why try it out? "Our group classes are 'Sweat, Strength, & Soul' and within those three pillars we have various classes that use different equipment to accomplish the primary goal of sweating, strengthening, and tapping into the deeper soul of mobility, flexibility and mindfulness," Arneson said.