Salt Lake's Tattoo Scene: Inclusivity is the New Frontier
Innovation in tattooing matched by a commitment to equality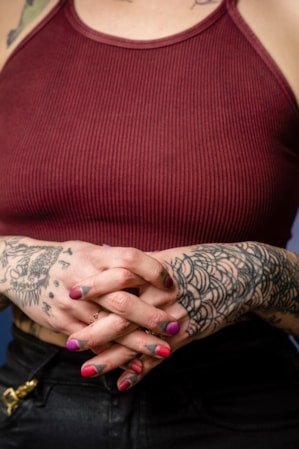 It used to be hard to find women tattoo artists, much less someone queer or transgender. It is getting much easier, and Salt Lake City sits at the forefront of a more inclusive tattoo scene. Salt Lake has dozens of shops, where you can get marked for life with the most current styles. Some of these shops seek to make space for marginalized individuals both within the industry and society at large. Their innovation in tattooing is matched by their commitment to equality.
"It used to be hard to find women tattoo artist, much less someone queer or transgender. It is getting much easier, and Salt Lake City sits at the forefront of a more inclusive tattoo scene."
Take for instance Yellow Rose Tattoo. One of their most prominent artists, Ashley Love (now with Only Forever Tattoo) created an event to raise awareness about sexual assault. Love started "Still Not Asking for It" in 2015 and now more than 50 tattoo shops worldwide participate in the event, tattooing the slogan on clients and raising money for organizations that support survivors. Last year, Salt Lake City raised $27,425 in one day for the Rape Recovery Center. Instead of the tattoo parlor being a male-dominated place where women might feel uncomfortable, places like Yellow Rose, with Love's leadership, are setting a new precedent — the tattoo shop as a safe space.
But Love's work exceeds feminist politics; she's a brilliant artist, too. Her American Traditional style is clean and her combination of colors — a peach and turquoise appear frequently — are bold and inventive. The linework in her roses yields a distinct Love trademark and peppers the body parts of residents across the city.
Yellow Rose is only one of a number of popular tattoo shops that make Salt Lake a major hub for getting inked in the Western United States. A few reputable shops include Painted Temple Tattoo, Mercy Tattoo, Good Times Tattoo, Heart of Gold Tattoo, and Prohibition Ink, with many of these featuring women tattoo artists. At these shops, you will find customs tattoos and flash designs of various styles including neotraditional, realism, black and grey, and new school.
Some of the more experimental work in Salt Lake can be found at a newer shop in town called Everybody Tattoo Studio. Gheybin Cornish opened the studio "to create a good-feeling environment for clients to gain self-love through expression of unique tattoos." With a mission of inclusivity, Cornish believes tattoos can function as a way of healing from trauma or taking ownership over your body, using them as a way to love our bodies and ourselves (read:Utah Female Artists Explore the Sublime Through Art).
"With a mission of inclusivity, [Everybody Tattoo Studio] believes tattoos can function as a way of healing from trauma or taking ownership over your body, using them as a way to love our bodies and ourselves."
The artists at her studio collectively signal a new artistic movement in tattooing which eschews straight lines and more traditional color palettes in favor of fine lines, amorphous shapes, pastel shades, and concepts not always clear to the passing eye. Cornish says "each artist approaches tattoo-making with inspiration and innovation" while "trying to create new art with a medium that is bizarre and shareable in such a profoundly unique way." From her studio artists Jill Whit's headless erotic flash to Devin Lindley's sleepy mushroom baby, you can find all sorts of radically new approaches to the practice at Everybody, while feeling supported in the choices you make for your body.
Salt Lake established a tradition so strong, it now draws hundreds of out-of-state tattooers annually to ink the public. The Salt Lake City Tattoo Convention, which happens every February, brings more than 400 artists under a single roof. For $25, stroll around a wing of the Salt Palace Convention Center perusing brilliant flash books of professionals from North Carolina and Maryland to Germany and Mexico. But the best part is watching clients get tattooed. To do so you should either contact artists in advance and pay the minimum deposit, or book on the spot if they have openings. I worked with Greg Dyer at War Horse Tattoo from Berkeley, California two years in a row at the convention. He specializes in a New School style that strangers often tell me looks Picasso-esque. Though I think the three tattoos I have by him are best described as grotesque configurations of the body which juxtapose dense sections of primary colors for a pop of whimsy. You can find work as unique as Dyer's at the convention every year, and plenty of artists will gladly do custom tattoos as well.
"Where did you get your tattoo?" (People with tattoos get this question all the time.) For me? I say, "Richmond, Salt Lake City, Providence, and Baltimore."
Traveling for tattoos is second nature for those of us who are heavily inked or for those seeking the perfect piece. The healing process is seamless when you work with a professional artist, making the flight or car ride home effortless. So follow the lead of many other tattoo enthusiasts and keep the Crossroads of the West in mind when planning your next piece.
Day-tripping a Women-owned Business Enclave in Salt Lake City
While the lure of Salt Lake City's shopping and dining experience attracts tourists to downtown, less than 10 blocks away is the trendy and unique 9th and 9th and Maven District neighborhoods. It's brimming with 40-plus women-owned businesses that are helping to boost the local economy, as well as each other.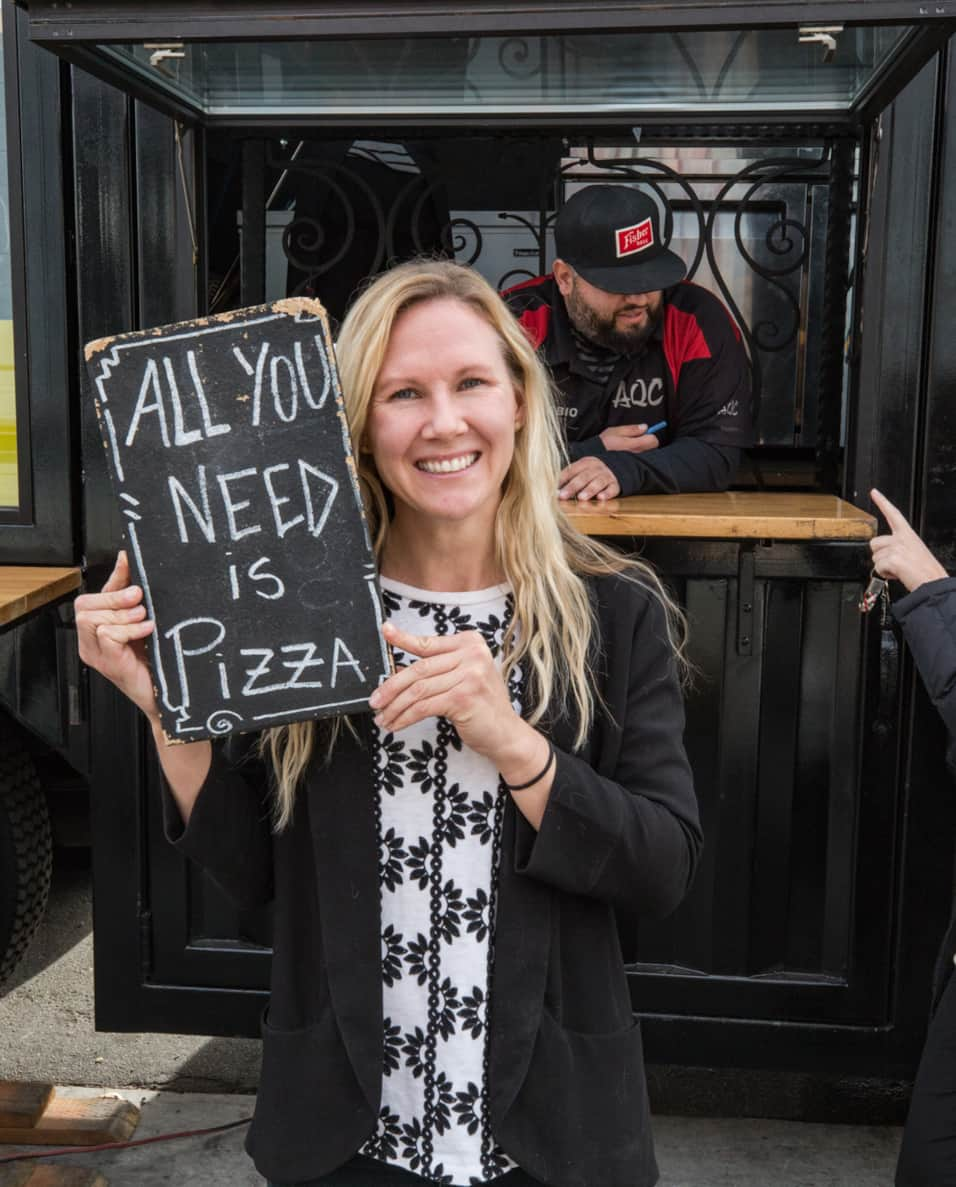 #Utahisrad: The Cool Kids' Guide to Salt Lake City
Meet the locals, see the weird stuff, try the local beer, see the bands and discover why #utahisrad.
Highlights
Farmers Market and GREENbike Tour
Local Brews and a Show
Natural History
Otherworldly Utah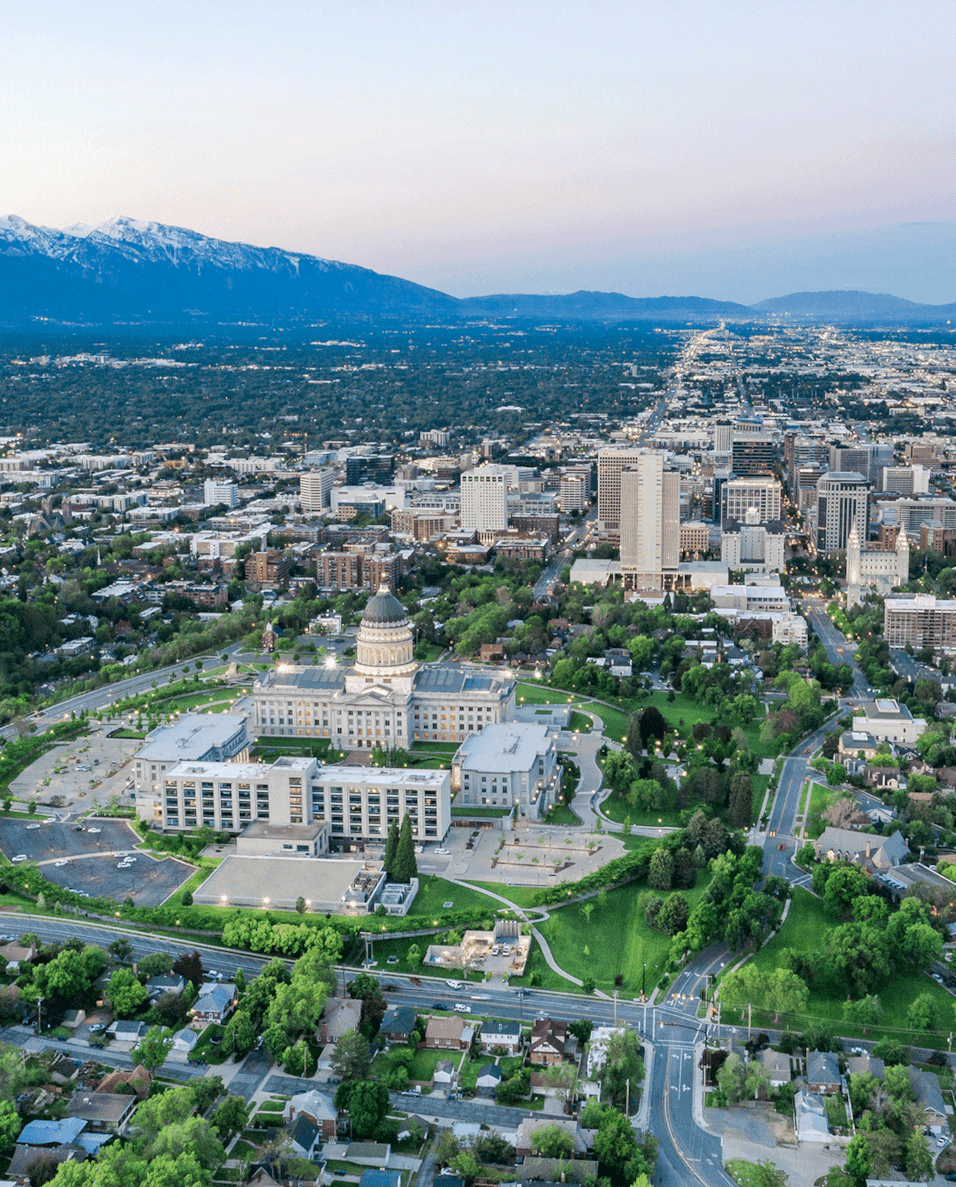 Play The Hits: Exploring Salt Lake City's Iconic Sights
Utah's capital city boasts a unique history. It is rich in frontier history for sure but its story didn't end (or begin) there. Experience the many layers of history, prehistory and contemporary culture.
Highlights
Temple Square
Utah Museum of Contemporary Art
Natural History Museum of Utah
Red Butte Gardens