U.S. Federal Shutdown Information
All of Utah's Mighty 5 national parks will remain open.
Learn more.
Play The Hits: Exploring Salt Lake City's Iconic Sights
First time to Salt Lake City? This is SLC 101.
You're a curious traveler, right? You like to understand the places you go. Well, have we got a story for you. Utah has one of the most unique histories in the United States. Unlike most of its neighbors — which were mainly founded by pioneers chasing mining booms, or timber and ranching opportunities — Utah was settled in 1847 by the Latter-day Saints (commonly known as the Mormons). Church leader Brigham Young led more than 20,000 pioneer families on a harrowing trek to the Salt Lake Valley seeking a place where they could practice their religion in peace. It's a true and uniquely American story that combines a struggle for freedom of conscience with an epic frontier journey and its legacy can be seen everywhere in Salt Lake City.
For the curious traveler, no trip is complete without a dive into this singular history and, of course, there is more to Utah than its founding story. There are rich tales of native peoples and earlier explorers — trappers and Catholic missionaries — to be understood. The Salt Lake Valley itself is a geologic treasure where you can literally see the high-water marks of an ancient lake called Bonneville. (We call it the "bathtub ring.") And as Utah joined the United States, more settlers of all colors and creeds came with the railroad adding stories to this diverse tapestry.
Let this itinerary be your guide to an enlightening three-day tour of the highlights of Utah's cultural, natural and historical landscapes. Salt Lake City is easy to explore on foot, by car, light rail, bus or with our easy-to-use GREENbike bike share system. (The Utah Transit Authority uses the Transit app to plan your trip and GoRide to pay for fares with your smartphone.)
However you chose to explore, you'll experience this great western city from its early beginnings to its modern-day state.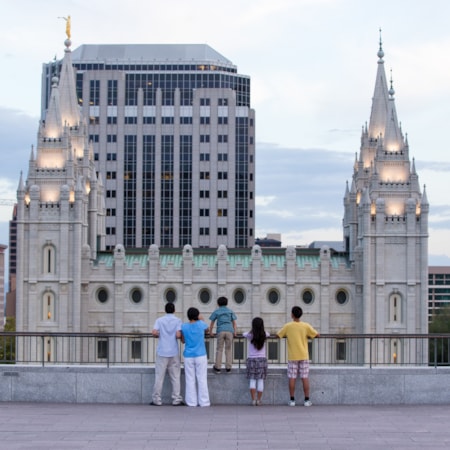 Salt Lake City's grid system was laid shortly after the Mormon's arrival. Thus, all roads lead to LDS Temple Square. Start here and witness the early industry of the settlers. Venturing uphill to the Utah State Capitol building, you'll enjoy views of the city below (you can see the grid!) and then drop down into the protected natural area, City Creek Canyon, where you'll walk along its bubbling creek in the undeveloped foothills.
Foodie pick: The Roof Restaurant atop the Joseph Smith Building offers commanding views of LDS Temple Square.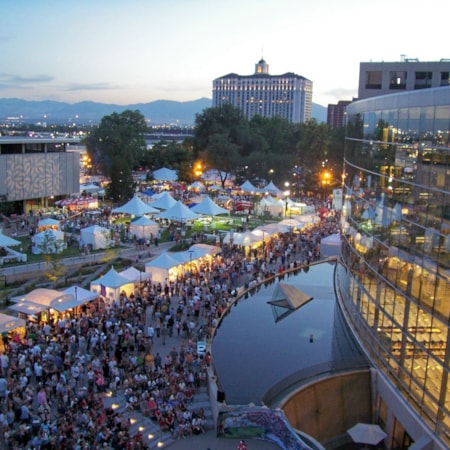 Art And Architecture
7 Miles
At the turn of the 19th Century, a silver boom created the Silver Barons. The mining magnates built beautiful mansions along South Temple, one of which, the Kearns Mansion, serves as Utah's gubernatorial residence. On West Temple, you'll find the center of Utah's modern art scene, the Utah Museum of Contemporary Art (UMOCA). Venture further to visit what some consider to be the city's secular heart, the beautiful Salt Lake City Library, designed by world-renowned architect Moshe Safdie.
Foodie pick: Stoneground Kitchen, just to the north of Library Square, offers modern Italian fare and an excellent wine list.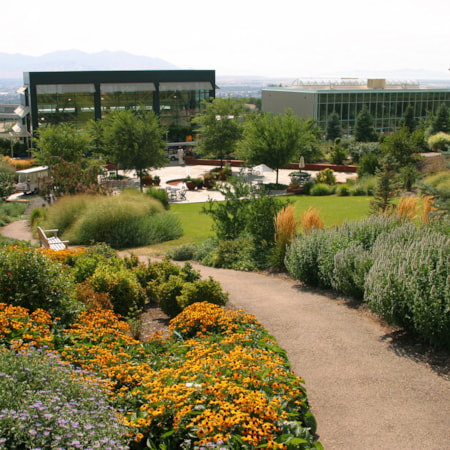 Head For the Hills
11 Miles
Salt Lake's eastern bench (aka "the foothills") was created by prehistoric Lake Bonneville. Discover this rich natural history (and dinosaurs!) at the Natural Museum of Utah. Visit Red Butte Garden and amphitheater, home to a popular summer concert series. Nearby, the mouth of Emigration Canyon, where the Mormon pioneers entered the valley in 1847, marks the spot where LDS leader Brigham Young famously proclaimed, "This is the Place." Learn more at This is the Place Heritage Park.
Foodie pick: Ruth's Diner, located up Emigration Canyon, is a classic diner on the banks of Emigration Creek. Don't pass up the "mile-high" biscuits.