U.S. Federal Shutdown Information
At this time, all of Utah's national parks, monuments and recreation areas remain open.
Learn more.
V Is for Variety
Gary Vlasic, Salt Lake City's premier event designer, creates spellbinding experiential design in a city that offers unparalleled freedom and space.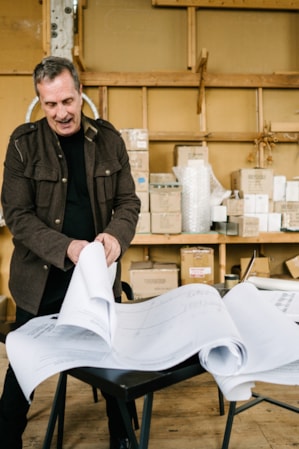 Gary Vlasic's key to longevity in the art world has been to do whatever the hell he wants.

A second factor? Says Vlasic, "The lifestyle here is good. Even if you don't have a lot of money, you can have impact. You can do what you're really good at."
As the lead luminary at the multidisciplinary creative studio called V. Project, Vlasic's current scope of work runs the gamut of experiential design. From on-site dance performances to product design and from corporate event production to pop-up arts boutiques, Vlasic knows no bounds.

"I merged a lot of parts of my life into the V. Project," Vlasic says. "It comes out of a need for me personally to have a lot of layers to my focus."

Indeed, an artist in 2017 can no longer rest on the laurels of a singular successful schtick. They must hustle and bustle to the fleeting whims of modern-day, quick-fix arts consumers.

Luckily for Vlasic, adapting — or, perhaps, being ahead of the curve — comes naturally. Known for innovative designs, V. Project is a full-service specialty event design and production company in Salt Lake City that provides complete, cohesive decor aesthetics for corporate events, productions, social galas, parties, and more.
Some three decades ago, Vlasic launched his career in Utah by co-founding the experimental modern dance troupe CO4. Cutting his teeth in the performance art world, he honed his craft in multiple facets of design—lighting, costume-making, choreography, fundraising, and more. Such skills became the structural backbone of a meandering, yet daring career in the event design and production world in Salt Lake City and beyond.
"The experience is the only thing left that you can't buy with technology."
Vlasic's current obsession is in temporary concepts and the "experience" of consumers. "The experience is the only thing left that you can't buy with technology," Vlasic says. "Everyone can get anything they want online — from food to art — but what people are missing is their need to touch and feel."

Vlasic is seeing that his clients — ranging from big corporations to fledgling artists — are swaying away from traditional brick-and-mortar stores. So Vlasic's challenge as an experiential designer is to utilize the temporary to sell the lasting.

Pop-up concepts, he says, are taking over. His studio, located in the Marmalade neighborhood of Salt Lake City, is a testament to that. Boxes are filled and shelves are stacked with everything from candle holders to neon lights to deer antlers, the remnants of parties and one-time shops of the past to offer a memorable full service event.

Last year, the Utah Museum of Contemporary Art (UMOCA) explored modes of retail and consumerism in an experiential exhibit called "Mall no. 2," which combined the indelible influence of international, online design with a tactile, material experience. UMOCA is one of the capital city's multiple museums that undergird a strong cultural and performing arts scene.
"The one thing I'm damn good at is I can put on a show," Vlasic says, flashing a smile. He adds that a well-curated experiential show can reel in a larger audience. It can also help a younger demographic become lifelong art appreciators. So Vlasic's emphasis is in creating meaningful memories and feelings that last longer than the actual moment.

The other challenge is to wake up his audience with experimental installations and performances — especially in Salt Lake City and Utah, he says.

"It's our job as artists to move people, to create a revolution," Vlasic says, noting that if artists aren't talking about politics and change, no one will. "There's room and opportunity in Salt Lake to be provocative, even in front of small audiences."

"It's also our job as artists to teach people and help them receive understanding," Vlasic adds. "I've really tried to push boundaries in a lot of ways to provoke people, but we also have to make it comfortable and provide context and education."
In his industrial studio, Vlasic scratches his chin and thinks about the highlights of his long, winding career. The 14 years he spent challenging local audiences and touring Europe and Scandinavia with avant garde dance, as part of CO4, are at the top of his list. "I'd still be doing it, maybe, but we were all just so tired of working restaurant jobs at night to get by," he says.

He then worked with the International Sculpture Center in New Jersey and helped conceive and throw the parties for the Lifetime Achievement Award recipients (such as Christo and Jean Claude, during his tenure). And then there was Novel— "that was a big one in those early years" — where he took over their event department; that is what led him to start his own event production company.
Vlasic worked with Sundance Film Festival before it was even called that (fun fact: In its first year, it was called the Utah/US Film Festival). "I was there when it was just four of us around a table, including myself and [Robert] Redford, brainstorming the opening and closing celebrations," Vlasic recalls. He has held two long tenures with the festival and has seen first-hand its arc and growth.

All this to say that there's been a prerequisite hustle involved to piece together a career in the arts. And Vlasic continues to pivot and change with the times.
Or the times are changing to meet his multifaceted, experiential whims — as much is still to be determined.
"Salt Lake City is an amazing town to live in as an artist to do your process work, to have breadth, to create."
He's glad to call Salt Lake City home because, "it's an amazing town to live in as an artist to do your process work, to have breadth, to create," Vlasic says. "I have lived in New York and San Francisco. I have seen a lot of cool things. But the people who we attract to this place, who stay, are some of the most exceptional people." In fact, Vlasic resides in New York City one week out of each month. Other big cities might have a larger market, which Vlasic taps into, but the pros for utilizing the accessibility and affordability of his hometown to create can't be beat. "It's been an incredible springboard for me," he continues. "Here, there's breath and hunger and space where you can pursue your ideas."

As such, the artistic community of creators and doers is growing steadily In Utah. "Up until 10 years ago, the city never had a sense of who it was," Vlasic says. "But one thing I know is this city, in the last few years, finally found a voice. It's been slow, cautious, but there are some really interesting projects happening here now. In the long run, I think, it will create a more interesting city."

Find more information about Gary Vlasic's work by visiting www.v-project.co.