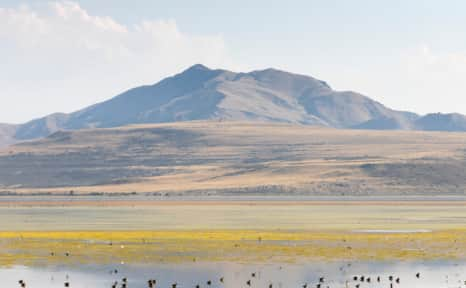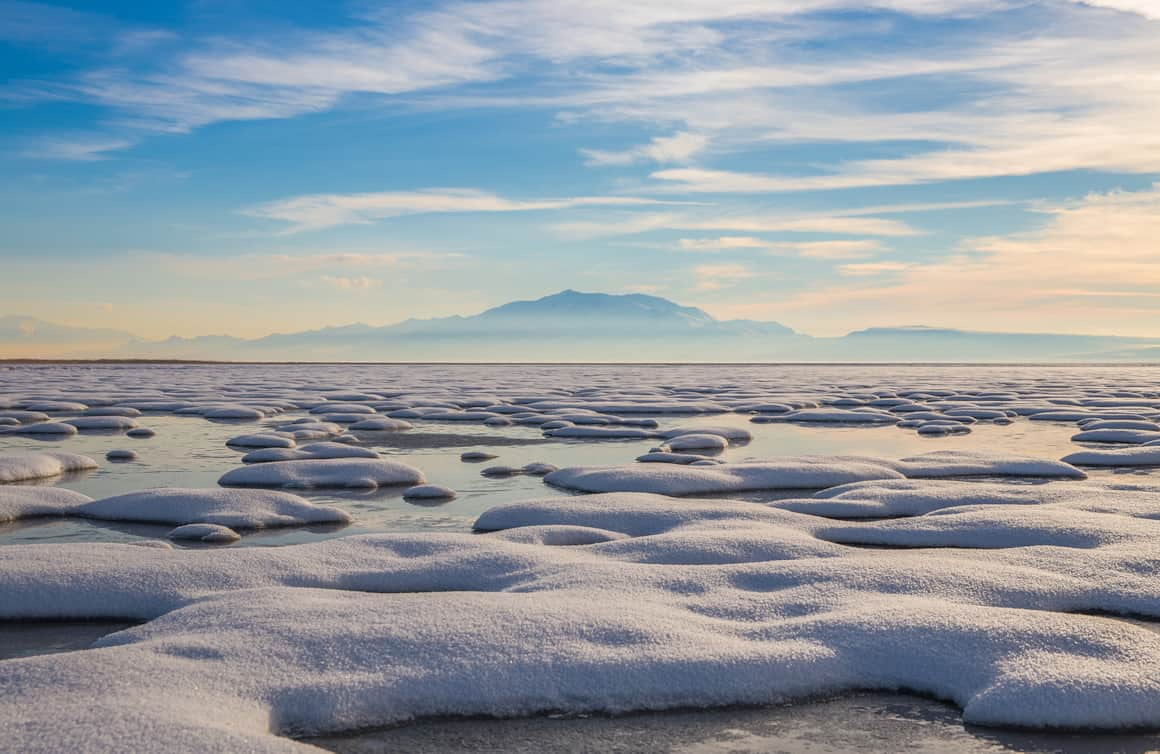 Getting There
The best access points to Great Salt Lake are via Antelope Island State Park or Great Salt Lake State Park.
Antelope Island State Park rests on the lake's east side and is the most popular place to experience the lake, due to its easy-to-spot wildlife and variety of activities. There is a day-use fee per vehicle, check with the park for current pricing. Utah State Park passes are accepted. Visitors can hike, bike, camp or ride horseback to explore the island's habitat and wildlife.
Great Salt Lake State Park sits on the south shore. There is a day-use fee per vehicle, check with t​​he park for current pricing. Utah State Park passes are accepted. Here, you can visit a small visitor's center, book a boat tour or stroll along the marina dock. Whatever you decide, beautiful views of Great Salt Lake, Antelope Island State Park and Black Rock are a guarantee.
Willard Bay State Park is another option for access, though it's the least traveled for guests of Great Salt Lake. Willard Bay is a freshwater reservoir on the flood plains of the lake. Both its north marina and south marina are popular for boating, waterskiing and year-round fishing for crappie, walleye, wiper and catfish.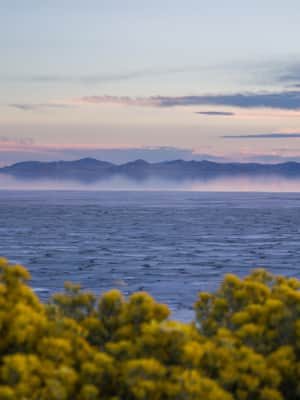 A Year-Round Guide to Great Salt Lake State Park
Great Salt Lake State Park is easy to access from Salt Lake City and makes for a great spot to get out on the water, with unbeatable sunset views.
Great Salt Lake History
Once upon a time — 30,000 years ago during the Ice Age to be exact — a freshwater Lake Bonneville inhabited much of Northern Utah. Over time, increased evaporation and a warming climate caused the lake's water levels to rise and fall dramatically.
The Great Salt Lake we know today emerged about 10,000 years ago. Local Native American tribes knew about Great Salt Lake, and records from the U.S. Geological Society show that explorer Jim Bridger became the first non-native person to see the lake in 1824. Another explorer, John C. Fremont, explored the island further in 1843. Then in 1847, members of the Church of Jesus Christ of Latter-day Saints arrived in the area and used the islands for grazing cattle and recreating in the lake.
Facts About Great Salt Lake
Great Salt Lake is not just salty — lake waters range from freshwater to supersaturated with salt. It's one of the most diverse places on earth in terms of salinity (how much salt is in the water), which creates different habitats and supports biodiversity.
There are more than 11 feet of salt on the bottom of the lake in some places.
The lake is separated by a railroad causeway that has created two separate ecosystems.
There are 338 species of birds that visit the lake.
The lake is thalassohaline, which means its origin is from the sea and it has the same ratios of salts that the ocean has, just in much higher concentrations.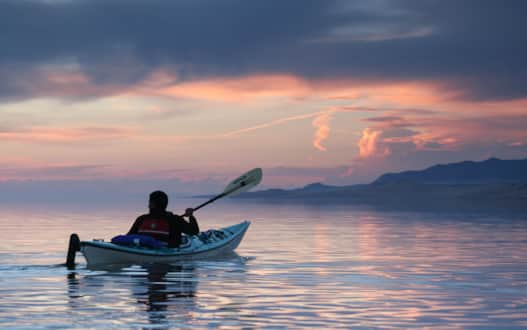 Help Keep Great Salt Lake Forever Mighty
The Great Salt Lake is essential to Utah's environment and ecology – 10 million birds visit the lake annually as an essential stopover and breeding ground. But the lake has lost half its water due to human usage. According to the Great Salt Lake Advisory Council, 871 billion gallons of water is diverted annually before it enters the lake and anticipated water demand could lower the lake another 10 feet. Discover simple ways you can conserve water from the Utah Governor's Water Conservation Team – visit slowtheflow.org.