U.S. Federal Shutdown Information
At this time, all of Utah's national parks, monuments and recreation areas remain open.
Learn more.
Songbirds, Shorebirds and Migrating Birds, Oh My!
Why the Eccles Wildlife Education Center is a bucket-list destination to see, study and photograph Utah's diverse animals.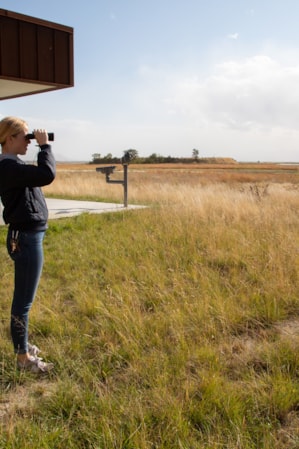 Beyond the jet engine roar from Salt Lake City International Airport stretches a land apart, a living place filled with a mosaic of lush wetlands on the eastern edge of the briny Great Salt Lake. It's a place alive with the joyous sounds of birds, the honking of great flocks of snow geese, the evening hoot of a solitary owl and the tittering of thousands of songbirds. (Read: Great Salt Lake Needs Your Visit)
The George S. and Dolores Doré Eccles Wildlife Education Center lies on the edge of Farmington Bay and one of America's richest wetlands. The center, sitting on the Robert N. Hasenyager Great Salt Lake Nature Reserve, is a prime habitat for songbirds, shorebirds and migrating waterfowl that spend the summer feeding and nesting in marshes, mudflats, ponds and grasslands in the surrounding wetland.
The center, sandwiched between the Wasatch Mountains and the Great Salt Lake's Antelope Island State Park, opened in 2018. It's become a bucket-list destination to see, study, and photograph Utah's diverse animals. It's easily accessed from I-15 north of Salt Lake City and offers a variety of educational programs for visitors to learn about wetland wildlife through exhibits, field trips and experiences at the L.S. Skaggs Wetland Discovery Classroom. Birdwatchers and wildlife watchers can stroll along a 1.6-mile trail that encircles a pond teeming with birds, frogs and snakes, such as the yellow-bellied racer. Photographers can follow two short trails to blinds perched on the water's edge.
Rich Habitat for Birds
The area is a birder's paradise with more than 60 bird species regularly nesting at Eccles Wildlife Education Center, while the adjoining Farmington Bay Waterfowl Management Area boasts more than 250 species, including visitors like great egrets and snow geese. The rich wetland is important for resting, feeding and nesting birds, especially migrating waterfowl, such as ducks, Canada geese and greater sandhill cranes. The area also provides vital habitat for birds like American avocet, cinnamon teal, white-faced ibis and Wilson's phalarope, which stop at the salty marshlands in late summer to fuel up for their long flight to South America.
The Nesting and Migration Seasons
The busy spring and fall migration seasons are an ideal time for birdwatching, when more than 100 species a day may be seen along the eastern rim of the Great Salt Lake. Spring brings thousands of nesting Canada geese, and later parades of downy goslings paddling around open water. The occasional sandhill cranes stopover as well, and perform their majestic courtship dance in open fields. Common nesting species include wood ducks, mallards, great blue herons, western grebes, white pelicans, black-necked stilts and several species of gulls and terns. As many as 24 great blue heron nests are easily seen on tall nesting poles near the visitor center. Visitors should bring binoculars to watch these elegant birds when the chicks hatch.
In fall, the center's wetland becomes a staging area for thousands of waterfowl and shorebirds preparing to fly south for the winter. The northern migrants stop to rest and feed before taking flight in September and October as winter sets in and the marshes ice over.
See Bald Eagles in Winter
One of the best times to visit Eccles Wildlife Education Center is from November through March when more than 100 bald eagles spend the winter in Farmington Bay after migrating south from Alaska and northern Canada. These stately birds, the national symbol of the United States, roost in trees, soar over the wetlands and dive for carp in shallow water. Stop by the center through the winter for bald eagle programs and tips to see and photograph them.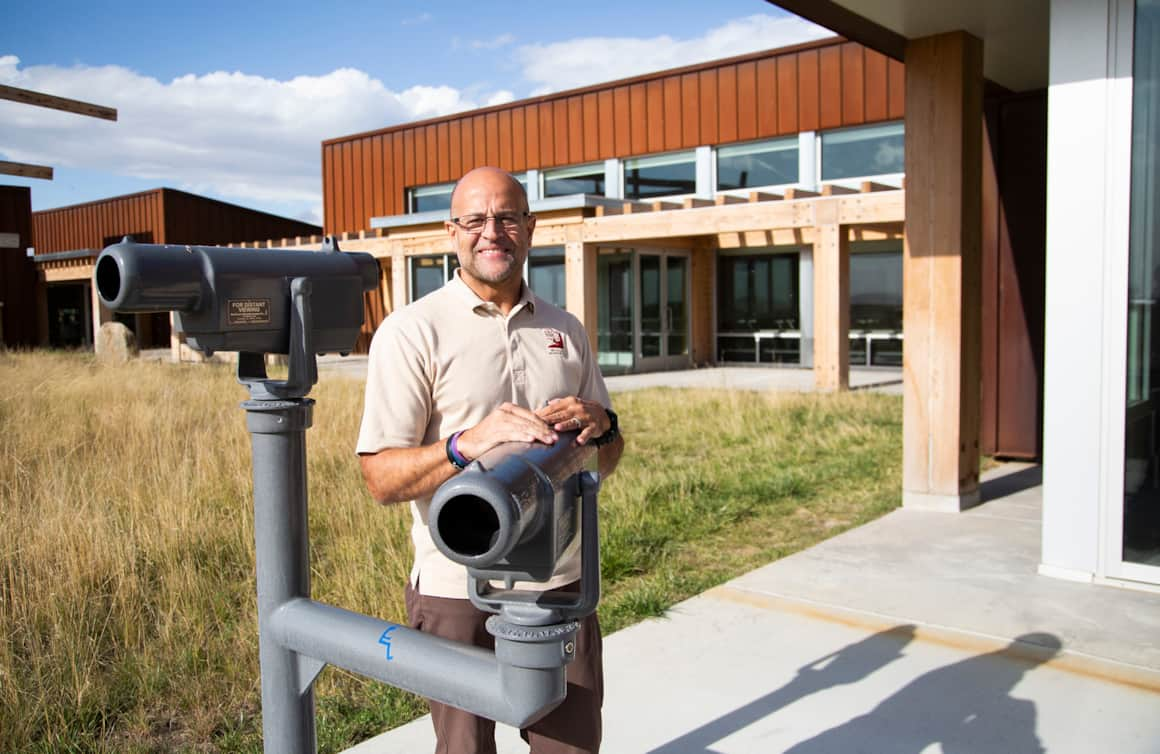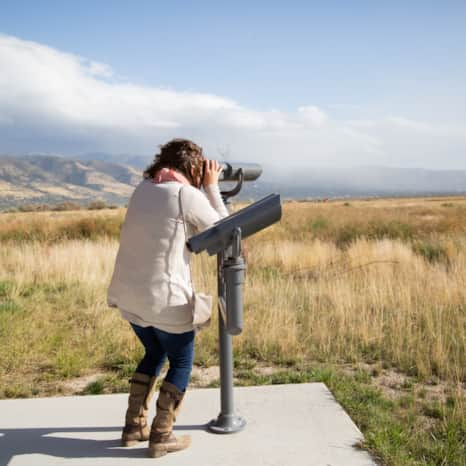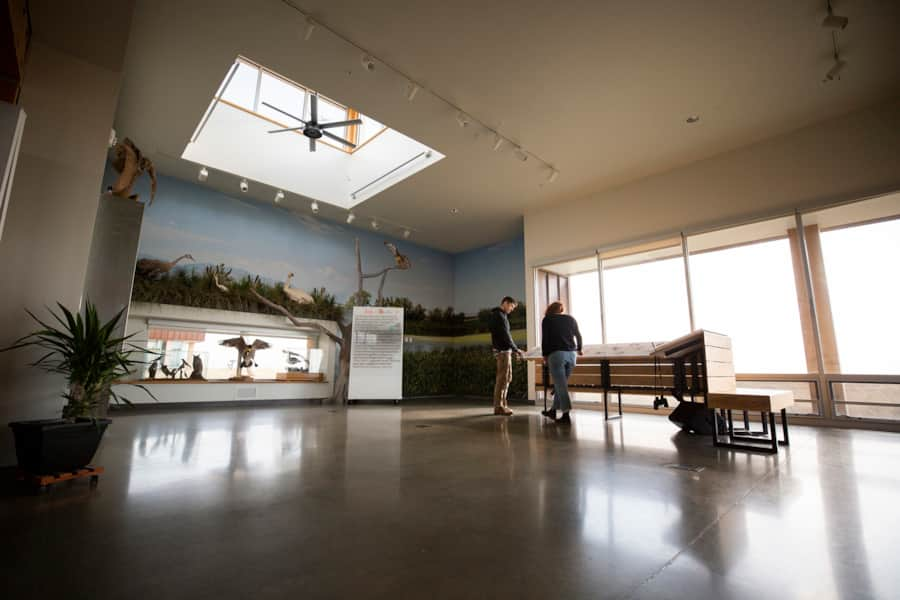 Activities at Eccles Wildlife Education Center
The Eccles Wildlife Education Center is the perfect place to expand your knowledge for the Great Salt Lake's teeming wetlands, one of the world's great birdwatching areas. Wildlife enthusiasts can hike trails to see birds and other animals, and attend educational workshops and wildlife photography classes, and take guided nature hikes led by volunteer naturalists. The annual Gullstravaganza is hosted by Great Salt Lake Audubon, to celebrate Utah's state bird.
Children can learn about nature and wildlife with hands-on experiences, including scavenger hunts, pumpkin painting, and arts and crafts projects like making dragonflies and bird nests. The center also sponsors the Great Salt Lake Bird Festival with Davis County in May, offering guided hikes, a boat tour on the lake, kids activities, and art and photo displays.
Nature Study and Bird Photography
The trails at Eccles Wildlife Education Center are ideal for bird study because they bring hikers to ponds and marshes filled with songbirds and waterfowl. Visitors should bring a spotting scope or binoculars and a field guide. Ask at the center for a bird list, as well as advice on spotting and identifying birds.
Photographers can take photos from trails or two bird blinds, where birds should be habituated to cameras. A long lens might be helpful to get behavior shots and bird portraits.
Rules and Regulations
The nature center is open Tuesday to Saturday from 9:30 a.m. to 4:30 p.m., but trails welcome hikers even when the center is closed. The parkland reminds visitors to stay on designated trails. Venturing off-trail could flush birds from their nests and lead them to abandon the nests, while also alerting predators, such as hawks, to the nesting sites. The trails are closed to mountain bikes, and dogs aren't allowed during nesting season from March 1 through September.
For more information and a list of events visit their website.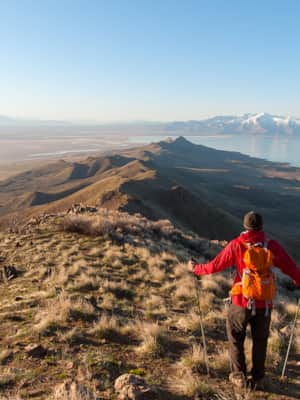 Hike + Dine: Davis County
Here are a few of Utah's Davis County's best hiking trails and eateries to check out during your next visit.