U.S. Federal Shutdown Information
At this time, all of Utah's national parks, monuments and recreation areas remain open.
Learn more.
Know the Fire Safety Rules
Be mindful of what you're doing and always be prepared to put out a fire. And be sure to follow fire safety rules:
Only start a campfire in an approved fire pit. Never leave a fire unattended. Don't start a fire on a windy day. Always make sure your campfire is extinguished completely, try using the "drown, stir and feel" method. (Drown the fire with water, stir with a stick or shovel and repeat until campfire coals feel cool to the touch.)
Keep lighters and matches out of the reach of children.
Only launch fireworks on legal dates and in areas that permit fireworks to be launched. When lighting fireworks, have a fire extinguisher handy; have a bucket of water or garden hose available to wet down the surrounding vegetation. Fireworks are prohibited on all public lands.
Don't park a hot car or other machine in dry grass, even when pulling over on the side of the road. Make sure to inflate your vehicle's tires at the proper pressure to avoid the sparks that can be thrown in a blowout. Secure any tow chains to prevent sparking.
Spark arrestors are required on all off-highway vehicles (OHV) and all-terrain vehicles (ATV).
When target shooting, choose a backstop that is free of rocks and dry grass. Use of exploding targets is illegal on Utah public lands.
For more wildfire prevention tips, visit utahfiresense.org.
"Be mindful of what you're doing and always be prepared to put out a fire."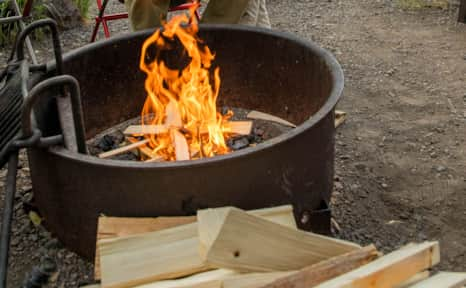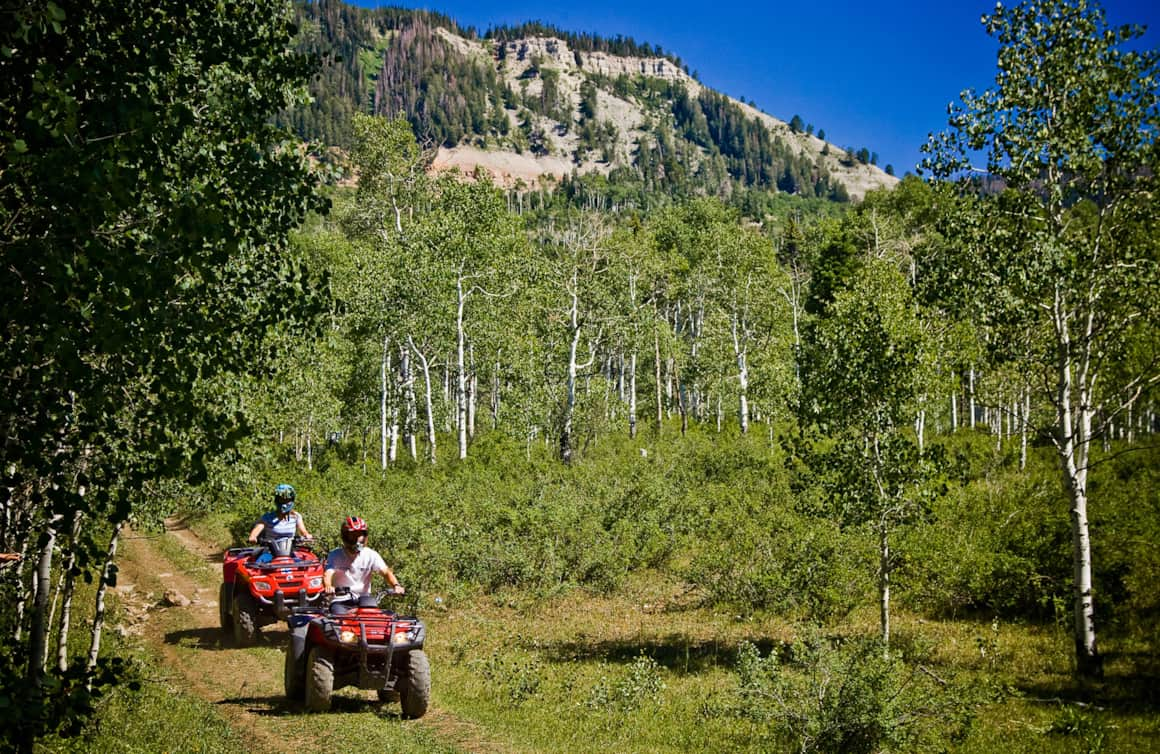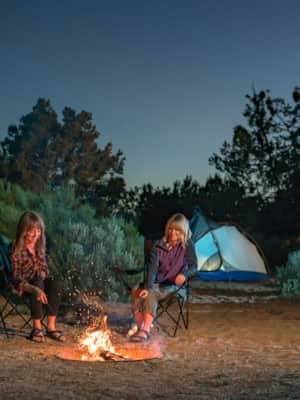 Staying Safe in Wildfire Country
As you're packing your bags for that Utah camping or river trip you've been looking forward to all winter, take a moment to brush up on some fire safety tips.
Your Utah Wildfire Questions, Answered
When do wildfires occur in Utah?

Utah's wildfire season typically lasts from around July 1 to October 1.

Is it safe to visit Utah when wildfires occur?

Yes. Wildfires are generally localized and impact only the immediate areas where they occur. Utah covers more than 54 million acres, offering plenty of geographical alternatives for recreation. Resources and alerts abound to monitor local conditions.

Are campfires allowed in Utah?

Restrictions vary depending on specific location, but campfires are almost always allowed in permanent firepits in developed camping and picnicking areas. Check utahfireinfo.gov for a list of active statewide fire restrictions. When building a campfire, keep it small and always have the proper extinguishing tools on hand, like a large bucket of water and a shovel. And be sure to practice the proper technique for extinguishing a campfire before going to sleep or leaving: drown with water, stir and repeat until the coals are cool to the touch. Never build a campfire in high winds.

Are fireworks allowed in Utah?

Fireworks are never allowed on U.S. Forest Service, BLM or national park lands. And many municipalities in Utah, particularly those along the urban-public lands interface, don't allow the discharge of fireworks as well. Check utahfireinfo.gov for a list of active statewide fireworks restrictions.

Do campfire bans include portable propane or wood-fueled firepits?

Generally, anything you can turn off is ok to use during a campfire ban. This includes propane-fueled portable fire pits and camp stoves, but doesn't include wood-fueled, portable fire pits, such as Solo stoves.

How does smoke affect travel in Utah?

Smoke can temporarily affect vehicular travel, in particular. For the latest info on road conditions and closures, visit the Utah Department of Transportation website's Emergency Alert page, which lists wildfire-caused road closures and re-routing information.

I just found out there's an active fire and I'm about to travel to Utah. What should I do?

Visit the utahfireinfo.gov or follow @UtahWildfire on Facebook and Twitter to see if the area you plan to visit is affected.

If I see a wildfire while I'm hiking or camping, what should I do?

Call 911. Though Utah's public lands are managed by several different agencies, 911 dispatchers are trained to route a wildfire report to the proper jurisdiction.