Bitters Make Adventures, Oh, So Sweet
Andrea Latimer of Utah's Own Bitters Lab fosters has crafted the perfect and ridiculously easy Moab Mint Spritzer, a "rocktail" that is popular with friends and family and, hopefully, you.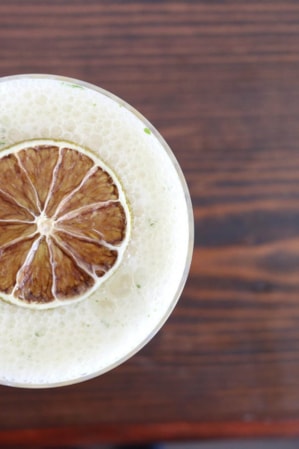 Moab adventures are thrilling. However, they can also be hot, dry, dirty and, depending on the trail, exhausting. So, after hiking, biking, rafting or even spending the day driving through the area's stunning state and national parks, there is nothing better than plopping into a comfy camp chair, cranking up your favorite playlist and enjoying a refreshing cold drink while looking through your day's photographs or videos.
Andrea Latimer of Utah's Own Bitters Lab has crafted the perfect and ridiculously easy Moab Mint Spritzer, a "rocktail" that is popular with friends and family and, hopefully, you. So, forget the soda or beer or coconut water with artificial preservatives. Refreshments with bitters are not only better but better for you, and the kids (and their grownups) will have fun experimenting with different concoctions.
Moab Mint Spritzer (non-alcoholic)
.25 oz lime juice
.5 oz mint simple syrup*
4 dashes Bitters Lab Habanero Lime Bitters
1 fresh mint leaf
Sparkling water
Shake first 4 ingredients over ice. Strain into chilled glass. Top with sparkling water (about 4 oz). Garnish with dried or fresh lime wheel.
*Mint Simple Syrup Recipe (can make ahead or purchase plain simple syrup for quick prep)
1 cup water
1 cup sugar
Boil sugar and water together stirring occasionally until sugar is dissolved. Turn off heat, and throw in 1 small package of mint leaves (can use the entire product, stems and all). Let leaves steep in syrup until cooled. Remove leaves and store syrup in an airtight container. Keep refrigerated for up to a month.
Amazing, right? After spending a few days camping with Andrea on the Wild Women Tribe retreat (read: Women in the Wild: Transformation and the Outdoors) where each night she led a hands-on mixology workshop, participants began to think everything should have some bitters added. From muffins to mocktails, Andrea introduced the Tribe — like countless others at top restaurants, speciality stores and private events — to her art of infusing unique flavors into everyday foods and beverages. In fact, Bitters Lab was originally launched as Bittersweet, a pastry company selling to finicky farmers market patrons, but its brûléed fruit served with organic sugars and spellbinding bitters were so popular (Ok, maybe it was the blowtorch), people wanted to purchase the bitters outright and, tada, Bitters Lab was born.
Bitters are an infusion of various barks, roots, herbs, spices, fruits and botanicals preserved in grain alcohol but, like almond or vanilla extracts, are not considered alcoholic beverages and are appropriate for general use. Bitters Lab can be purchased in many retail stores in Utah and online (www.bitterslab.com). Use them like your favorite condiments and sweeteners. Although quality bitters are priced more like Hawaiian sea salt than Morton's, yes, you can let the kids experiment in your kitchen or at your campsite. Just beware the blowtorch.
Beehive Gin Old Fashioned (contains alcohol)
2 oz Beehive Distilling Barrel Aged Gin
4 dashes Bitter Lab Aromatic Bitters
.25 oz simple syrup (over 1 crushed sugar cube)
Combine gin, simple syrup and bitters in a glass filled with an ice sphere (or large ice cube). Stir. Garnish with Luxardo Maraschino cherries.