24 Hours in Cedar City
Wine Tasting, Art Museums and Canyon Strolls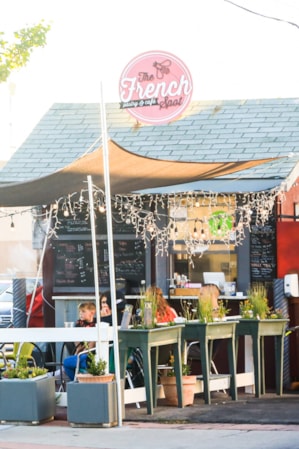 Less than 80 miles from two national parks, and located right along the Interstate 15 corridor, Cedar City is sometimes called the "Gateway to the Parks." A unique small town, Cedar City is a perfect place to stop on your journey to natural wonders such as Zion National Park and Bryce Canyon National Park. A dedicated Downtown Alliance ensures that the historic city has plenty of small businesses and activities for locals and visitors alike.
As you hop off the busy freeway, cruise down 200 North and take in the red rock views on the horizon. Within just a few blocks you'll come to Main Street where quaint, historic downtown buildings are home to independent coffee shops, old-fashioned soda fountains and other downtown businesses.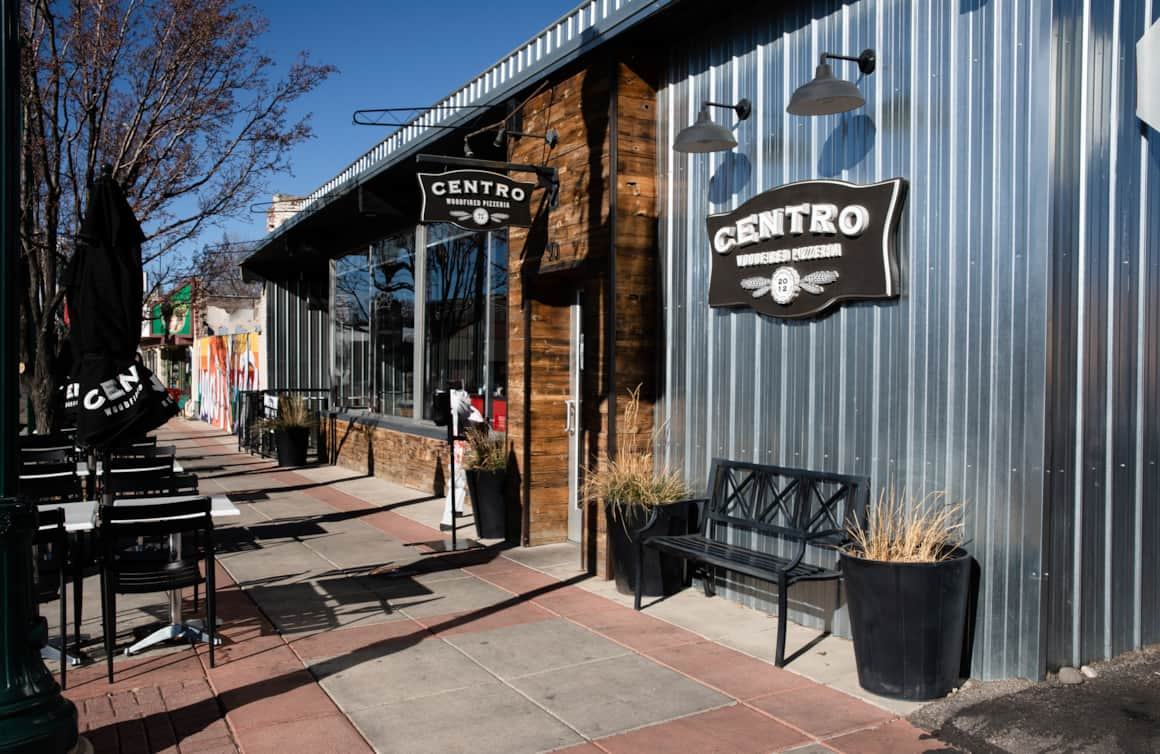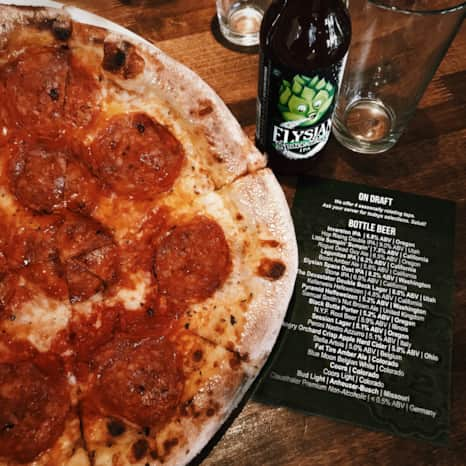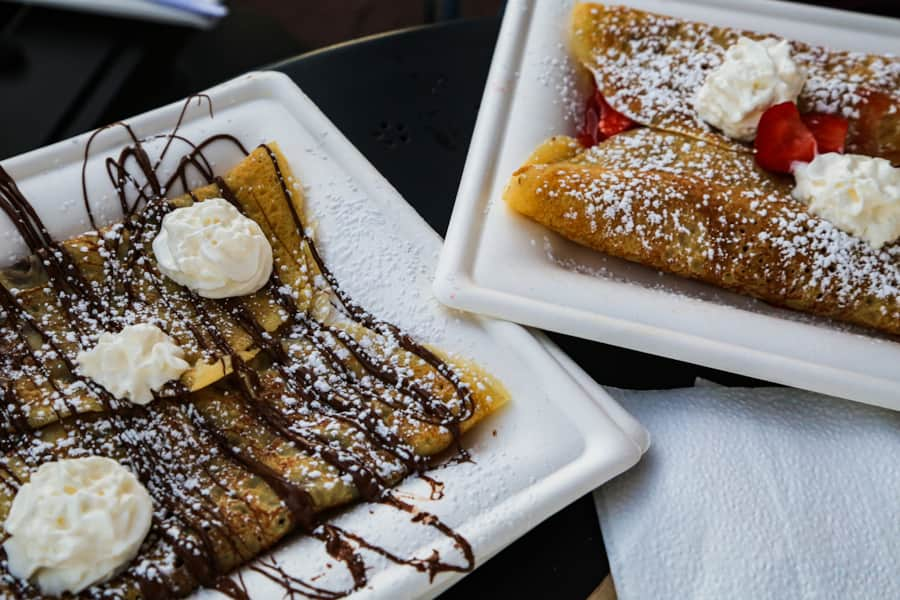 Morning Refresh
Make your first stop The Grind, a local hotspot where you'll find a mix of tourists and locals sipping coffee in a cozy space. A university professor can usually be found hunkered down in a corner writing and grading papers. Local fiber groups and book clubs enjoy using the space for their crafting and discussions.
They offer an array of Utah-roasted Cafe Ibis coffees, as well as your favorite espresso drinks when you need a little extra caffeine punch. Enjoy freshly made oatmeal covered in blueberries and brown sugar, or indulge in homemade waffles complete with Nutella or fresh fruit. Keep it light with a pastry or fruit smoothie. Whatever you choose at The Grind, kick back for a relaxing and enjoyable breakfast among the locals and visitors.
After you've finished your breakfast, if you're looking for a little movement head across the street for a class at Cedar Yoga Space. With options for all abilities, they offer invigorating and relaxing yoga styles. They also emphasize a body-positive space that's inclusive of everyone.
Once your yoga class lets out, walk across the parking lot to the fresh vibe tea shop called Tae's Tea. You'll be greeted by a wall of labeled glass bottles full of intriguing leafy blends. Taste the tea special of the day and choose between delightful drinks that are either herbal or caffeinated. Take your drink to go so you can wander out on a beautiful walk.
Canyon Trail Walk and Lunch Lavishness
A visit to Cedar City isn't complete without a refreshing stroll up the locally loved canyon trail followed by a lavish lunch. From Tae's Tea, you'll just need to walk toward the mountains for a couple blocks before you can join the paved trail. Head southeast on the trail for the best part of the walk: wandering through the mouth of Cedar Canyon. Along your way, you'll spot native plants and wildlife on either sides of the trail. The Coal Creek river runs alongside the trail, which provides a nice soundscape during its high-flow season.
As you get into the canyon portion of the trail, you'll enter the Cedar Canyon Nature Park. As part of the Southwest Wildlife Foundation, this area is designated as a preserve and the paved trail allows you to enjoy incredible red rock views and stunning wildlife. Close to the top of the trail, relax on a bench while enjoying the mesmerizing view and sounds of the river's waterfall. When you've reached the top, turn around and enjoy the views all over again from a different angle.
French transplants, a French professora skilled pastry chef opened The French Spot with the intent to share delicious European cuisine with locals. Enjoy authentic croissants, lattes, macarons, and quiche, along with more hearty dishes featuring fresh and flavorful foods. As a predominantly open-air setting, this is the perfect place to enjoy the morning sun and a tasty dish — oh yes, including quiche.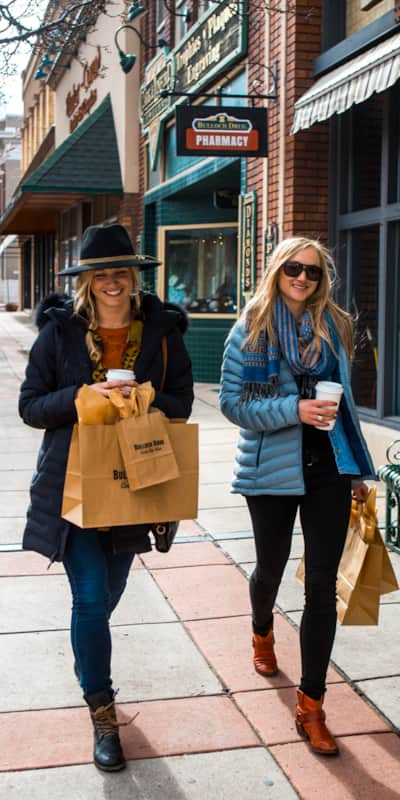 Winding Down with Art and Culture
Cedar City is well known for its award-winning Shakespeare festival, but it has grown to become a destination for art enthusiasts of all kinds amid an increasingly urban atmosphere. The next stop on your adventure is a walking tour of downtown galleries. After leaving The French Spot, head west on Center Street and stop at Artisans Gallery. There, you can view and purchase fine art and crafts made by local artists, such as by Southern Utah University art history professor and artist Andrew Marvick. Then jaunt just around the corner to Art Works Gallery to see and buy even more incredible art sourced locally and from neighboring regions. On a recent visit, the highlight was Utah artist Jack Seibold's unique metal sculpture pieces.
Next, walk west on Center Street toward the Southern Utah University campus and you'll see the stunning Southern Utah Museum of Art building. This architectural wonder was completed in 2016 and has been featured in magazines due to the unique structure reminiscent of a slot canyon. Step inside for a free wander around the galleries and gift shop. You can view various exhibits from regional artists, as well as catch a showing of students' work from SUU.
For an extra stop on the tour, head over to Frontier Homestead State Park's Gallery, where you can find art exhibits of regional importance, such as works created by the infamous regional block-print artist Everett Ruess. This artist wandered through Utah, Arizona, and California capturing the beauty of the southwest alongside peers and other famous artists, such as Ansel Adams. He disappeared at the age of 20 in the 1930s somewhere near Escalante, Utah.
Once dinner time rolls around, make sure to stop at Centro Woodfired Pizzeria on Center Street. Enjoy their fresh salads and fire-roasted pizzas that include eclectic toppings and sophisticated flavors, in a hip location that has a distinctly urban vibe.
After dinner, walk across the street to the impressive-looking Iron Gate (IG) Winery and Tasting Room to sample wines made right in Cedar City. Take a tour of the boutique winery and try their award-winning Riesling or the Tempest Red Blend named for the city's Shakespeare Festival. You can also start at the winery and have Centro bring a pizza right over to you. Don't miss the winery's jazz nights every Saturday, their high end craft cocktails, and one-of-a-kind pop up events (see their Facebook page for more details).
Utah Shakespeare Festival
During the summer, be sure to end the evening with a delightful play at the Tony-award winning Utah Shakespeare Festival a couple blocks away from downtown. This festival has put Cedar City on the map, bringing in theater lovers from all over the world. Don't miss the free Greenshow on the lawn outside the theater before the show. Enjoy a world-renowned Shakespeare play or entertaining musical in the newly built outdoor theater fashioned to look like the Globe Theater in England. If you're a theater aficionado, it doesn't get much better than that! Plan to attend the festival during the months of June through October.
At the end of your evening, you'll be plenty tired, well fed and ready to hit the pillow. Consider one of the quaint bed and breakfasts in the community, such as the Big Yellow Inn located right next to the Southern Utah University campus and nearby Shakespearean Festival, and within walking distance of downtown. If you decide to stay longer, or need inspiration for your next visit, plan on other Cedar City adventures including hiking, biking or rock climbing.
Other places in town to check out: