Gravity and Water: Mark Making in a Winter's Desert with Anne Kaferle
Finding Helper at a time when she "needed it the most," landscape artist Anne Kaferle has put down roots in Utah, thanks to plein-air painting and the healing power of time alone in the landscape.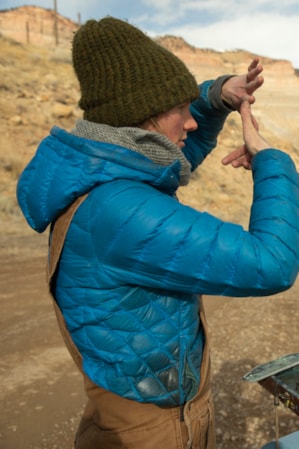 The Healing Nature of Solitude
One of the biggest draws for Utah travelers is the quest to find solitude in nature, away from the sprawl of buildings, in the quiet of wilderness, and under the dark sky. It's a feeling unique to the open spaces and variety of landscapes throughout the state, and for some travellers, that feeling can become irreplaceable. (Read: "Finding Strength and Inspiration Deep in the Utah Desert")
Experiencing aloneness in nature can be jolting, but others might consider it a healing tool. Artist Anne Kaferle has grown intimate with the latter. "Everyone should experience solitude, and see what it stirs up in them," she says. Odd jobs, white water rafting, hiking and climbing initially drew her to Utah, at a time she says that she "needed it the most." After experiencing a rut during a transitional moment in her life, the state began to offer more opportunities that helped her "feel more secure" in who she is.
That security eventually led her to feel confident pivoting away from scientific illustration, a concentration she had thought might turn into a career opportunity. Spending time outside en plein air started to call to her, even though she had no background in oil painting. After searching for artists she admired, Doug Braithwaite caught her attention, who was hosting week-long painting workshops in Helper. The experience "opened up a door for me." She embraced the slow pace of a rural town and has stuck around for eight years since then.
Plein-Air Solitaire
"It's important to me to feel like I'm the only person that's around looking at something," she says. "I just need to feel at peace and not really think about other people in my work." And her paintings express this: Through minimal interpretations of a landscape, the work becomes more about the impression of what the geological history is recording, rather than capturing all the variety of details from her vantage. As Kaferle looks above the canvas, painting becomes a "kind of natural process," but one that she controls. What starts as a capture later becomes more of a reaction to what's happening on the painting, "to give it the best sense of balance and color relationships."
This process connects her to a primeval feeling, one that she describes as seeing the same processes of the earth that people saw thousands of years ago. "It connects you back to the original culture that you had, which is from the landscape directly," she says.
"One of the biggest draws for Utah travelers is the quest to find solitude in nature, away from the sprawl of buildings, in the quiet of wilderness."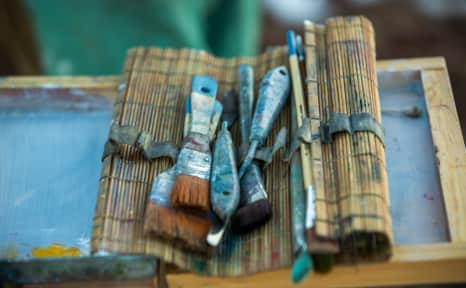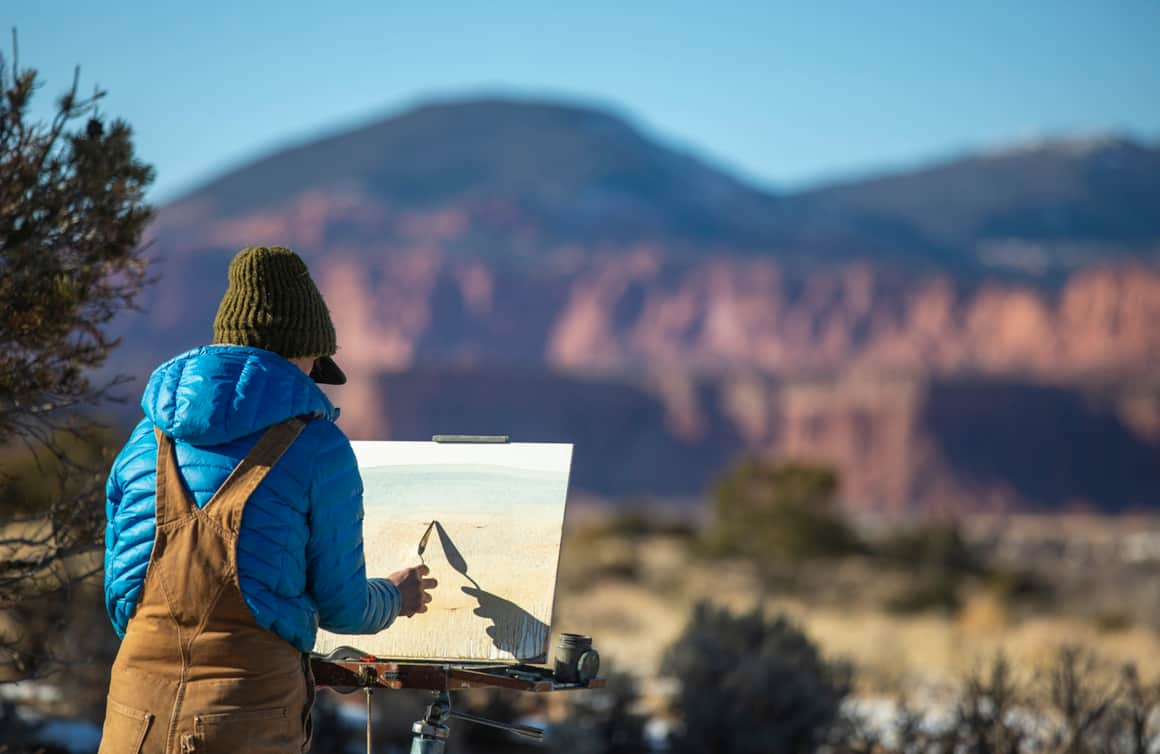 The Serendipity of a Quiet Place To Live
"It's got a really gentle pace of life. You're surrounded by more natural sort of rhythms," she says of Helper, the cadence of her voice seeming to match the deep pulse of the earth as we speak over the phone. (Read: "Turning Carbon Into Culture.")
Walking outside in Helper, you're surrounded by the wild, she says. The town's Main Street boosts an iconic Western look and feel, with 2,000-foot cliffs in view to the north. A river runs through the middle of town, offering a relaxing place to walk along an easy trail, with river restoration projects drawing people in to swim and float during the warmer months.
With a slower pace of living, it becomes easier to focus on art and expression. And with a nurturing environment of fellow artists, many of whom have purchased old buildings on Main Street and converted them into art galleries, it makes sense that this environment would cultivate and support many creative spirits. (Read: "Utah Female Artists Explore the Sublime Through Art.")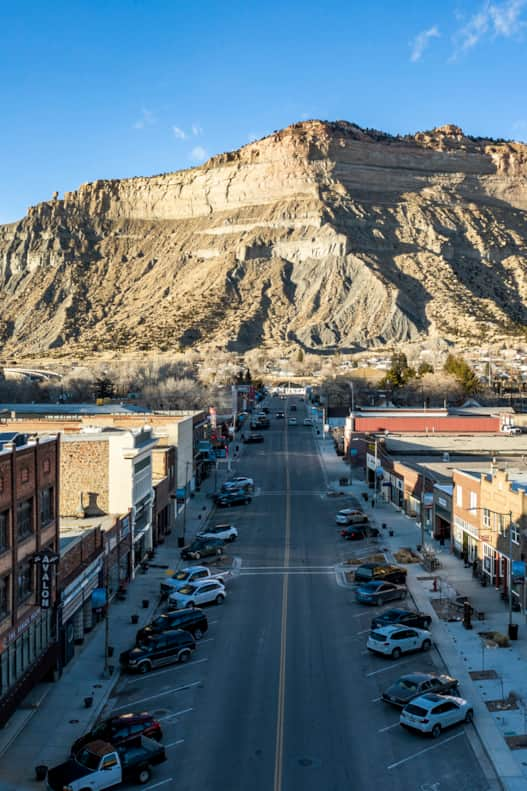 "If there's one thing I really want to encourage people to do, it's to get to know your own little spot in the world. Find the spot that makes you feel the most connected to the landscape."
– Artist Anne Kaferle
Going Deep, Finding Connections
When the artist describes how the light can change over the course of the seasons and throughout the years, it begins to feel akin to measuring the slow rate of a plant's growth. So often travelers find themselves trying to stuff their schedules with different sites to see, activities to do, restaurants to try out. For Kaferle, that tempo has shifted. "I'm going deeper into the place that I live," she says. "If there's one thing I really want to encourage people to do, it's to get to know your own little spot in the world. Find the spot that makes you feel the most connected to the landscape."
"We have lived too shallowly in too many places," Wallace Stegner writes in his great western novel "Angle of Repose." By embracing the solitude of nature, it seems fitting to settle into a deeper presence — be it through plein air painting or just spending time outside alone in the landscape. (Read: "A Red Rock Reading List.")