U.S. Federal Shutdown Information
At this time, all of Utah's national parks, monuments and recreation areas remain open.
Learn more.
Explore the Tushars on Snowshoe
The Tushar Mountains remain blessedly uncrowded any time of year. Eagle Point offers guide and outfitting services as well as shuttles to some of its best snowshoeing terrain.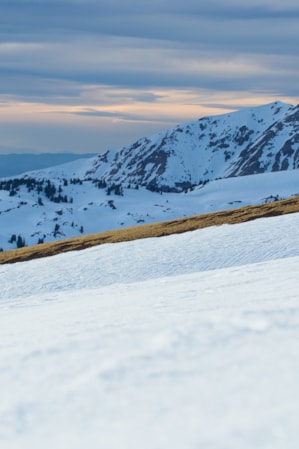 It seems too good to be true, I pile into an Eagle Point Resort shuttle with Lane Tucker, the resort's mountain manager and chief bottle washer and head out past the edge of the ski resort under blue skies to a frozen lake. We climb out of the shuttle and Lane points across the lake, "From here we go on foot," he says teasingly.
Strapping on snowshoes we leave the paved road and trudge out across the lake bed where a few animal tracks and the line of a brave snowmobiler are the only marks on the clean white snow. This is real snowshoeing in Utah's Beaver County — also known as Ramblers — stomping on top of at least a foot of powder as we make our way across the lake onto a hilly rise at the opposite end (Read: Ramble On: An Insider's Guide to Beaver County). No way you could do this without the gear, and like any excursion into the relative unknown, snowshoeing comes with the thrills and peace of trying something new.
The hilly rise brings out the little kids in all of us and Lane produces two shovel-like sleds. "Do you want to go first, or shall I?" he asks with that twinkle in the eye that a local gets showing off for an out-of-towner. "Too late! Me first." Throwing his snowshoes on his back, he tucks the sled between his legs and plops down on the powder for a whooping otter-like slide onto the frozen lake bed. Laughing and brushing the snow off he beckons me down the hill. I aim to emulate his graceful glide but get turned around and tumble down the bottom third of the hill rolling like a snowball onto the lake bed. "Avalanche!" Lane hollers at my performance as I come to stop. His words disappear into the expanse and the snow-packed hills.
"Like any excursion into the relative unknown, snowshoeing comes with the thrills and peace of trying something new."
I sit for a second, brushing the powdery snow out of my beard and regard the stillness.
Above an eagle soars looking for prey below and I remark that Eagle Point was aptly named. Lane tells me that the eagles are plentiful here in the Tushars and then gestures back up the hill. "Go again?"
As we say in Utah, "heck yeah!"
Your Great Snowshoeing Utah Experience Awaits:
The snowshoeing excursions are offered out of Eagle Point Resort's Skyline Lodge and can be customized to your tolerance for adventure and group size with rentals for snowshoes and related winter gear. You can plan your snowshoe mini vacation at Eagle Point Utah by phone at (435) 438-3700 or email at info@skieaglepoint.com. Beaver County Travel Council maintains a great list of snowshoeing trails in the area. Be sure to dress in layers and bring a day pack to peel off into when you warm up. Snowshoeing is a good workout and you'll warm up fast.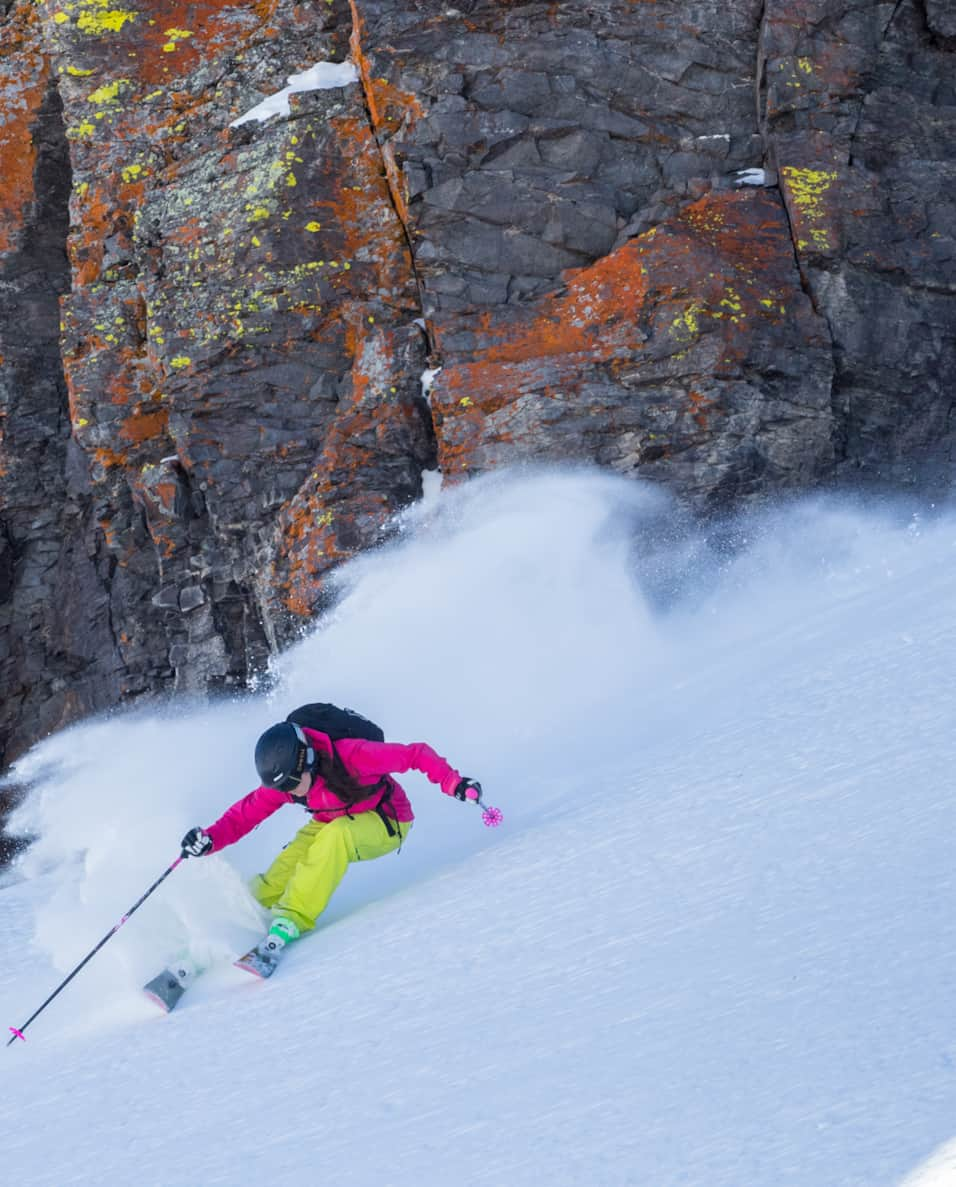 Ski Southern Utah: High Alpine Trails + Red Rock Wonder
Southern Utah is home to two high-elevation ski areas that contain generous helpings of what we call (with authority) The Greatest Snow on Earth®. Things can be a little quieter down here this time of year. Give yourself at least five days to combine the thrills of Southern Utah skiing and boarding with exploring the wintertime wonders to be found in Utah's red rock country.
Highlights
Brian Head Resort
Eagle Point Resort
Cedar Breaks National Monument
Southern Utah Ski Vacation
Winter Hiking in Southern Utah