Basecamp Beaver: A Comprehensive Guide to Off-Roading Utah's Paiute Trail
One of Utah's top off-roading destinations, the Paiute Trail offers stellar views, towering mountains, alpine forests and spectacular routes for any kind of ATV enthusiast. There are many ways to hit the trail and if you ramble through Beaver off I-15, you'll find one of the best.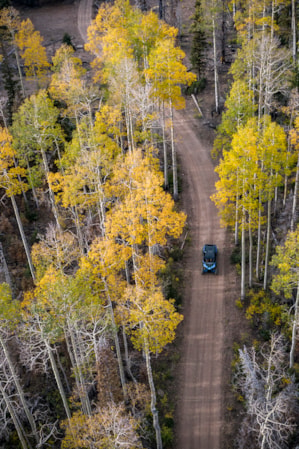 It's no surprise that Utah has become one of the country's top destinations for riding off-road vehicles. The state is filled with incredible outdoor scenery — and lots of space to explore. There's no better example of this than the Paiute ATV Trail, a 275-mile loop in the central part of the state, primarily in and around the Fishlake National Forest. The Paiute serves as the backbone to an ever-increasing trail network (now covering more than 1,000 miles) that makes this part of Utah a bucket-list trip for any off-road enthusiast. (Read: "The Unparalleled Paiute ATV Trail")
Located east of Interstate 15 (and intersected by Interstate 70), the Paiute Trail connects the four sections of the Fishlake National Forest and is a popular spot for beginner off-road riders. The main trail features a technically mild ride that's suitable for any ability. If you're looking for more of a challenge, you'll find plenty of opportunities to take on difficult ascents and rocky terrain.
One of the best base camps for hopping on the Paiute is in Beaver County — also known as Ramblers — which sits at the edge of Fishlake and offers easy access to the trail system (Read: "Ramble On: An Insider's Guide to Beaver County"). The city of Beaver is the closest entry point for visitors coming from Las Vegas, Southern California or any part of the southwestern United States. It's about a three-hour drive from Salt Lake City and just more than 100 miles from St. George. The town sits in a broad valley surrounded by the towering Tushar Mountains, and offers some spectacular vistas for off-road enthusiasts. In addition to the Paiute Trail, Beaver is surrounded by a spider's web of ATV trails in every direction, allowing visitors to find just the right route to fit their ability level and time frame. (Read: "Max Reid and the Max Reid ATV Trail")
Sound like fun? See for yourself why ATV riding is one of the fastest-growing activities in the state, and why Beaver and the Paiute Trail are becoming one of its top destinations to ramble through.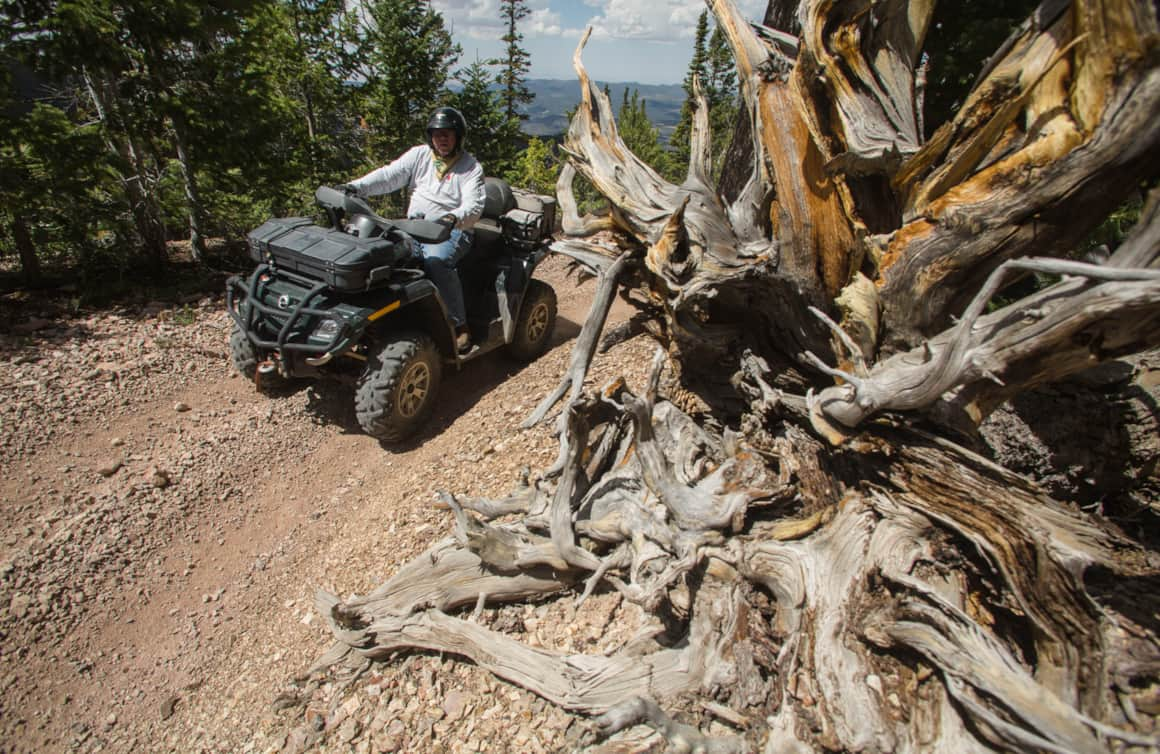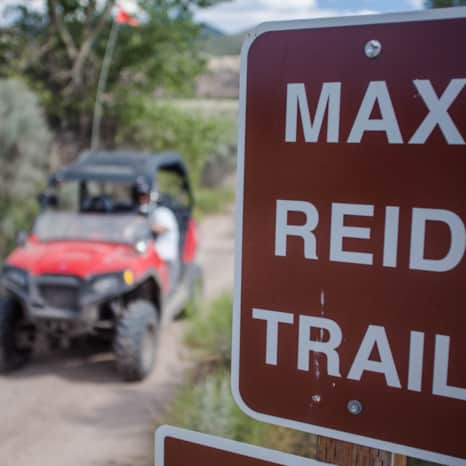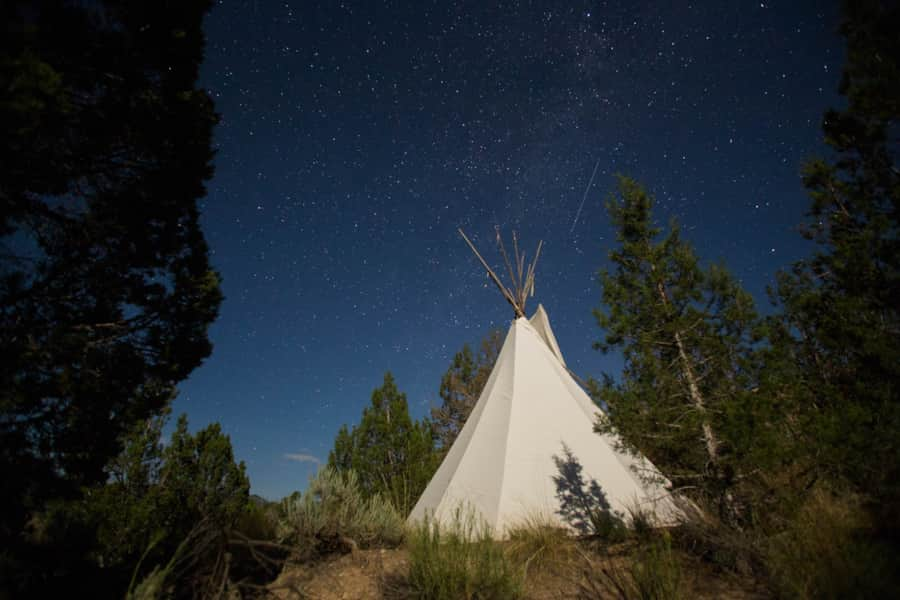 Know Where You're Going
While the Paiute Trail is well maintained and features ample signage, you're still venturing into the wilderness. While this is a popular trail system, it's so large that you often go for hours without seeing other riders. Knowing where you're going is a critical part of the trip.
Start with the maps provided by the US Forest Service, which highlight the sections of the trail that are within the Fishlake National Forest. You'll also want to get maps of the trail that cover sections in the Dixie National Forest. The trail also runs outside of the national forests, so it makes sense to get an overall map of the region, and most consider the National Geographic map the best.
You can get digital copies of all these, but it makes sense to carry printed versions as well. Even if you're not relying on cell-phone coverage (which you shouldn't do), your phone or another electronic device can lose battery life or fail for a variety of reasons. Don't trust your safety to digital maps alone.
Starting in Beaver, you have two options for accessing the Paiute Trail right from town. The 05 section of the trail leaves from the northeast part of town, generally mirroring the lower portion of North Creek. It rises up to 9,800 feet of elevation near Bakers Peak before descending back to Lousy Creek. You'll cross Highway 153 before connecting to the 01 section of the Paiute near Three Creeks Lake, about 18 miles from Beaver. This section is open to all machines, and the rocky terrain and climbs make it somewhat challenging for intermediate riders.
The second option — the 68 section — leaves Beaver from the south, and it's limited to 50-inch ATVs. After 10 miles on South Creek Road, the trail enters a canyon at 7,600 feet and quickly makes its way up to 10,200 feet, with some tight switchbacks and lots of twists and turns. You'll descend back down to the Anderson Meadow Reservoir until you hit Forest Road 137. It's a local favorite that's rated most-difficult toward the eastern end of the trail. No matter which way you leave town, you're connected to the same massive trail system that can take you through a wide variety of terrain. Apart from the Paiute Trail, you'll find lots of gentler off-road options from Beaver to ramble along that are better suited for beginning riders.
If you don't have your own vehicle, consider renting or taking a guided tour with the folks from Tucker High Adventure Tours. Half-day and full-day tours are available to take you and your group to popular destinations like Picture Rock, Lookout Point and Baker Canyon. You can also take an "Old West" tour that highlights remains from the late 1800s. Or choose your own adventure on a self-guided ride with two-seat and four-seat vehicles from Polaris available for rent.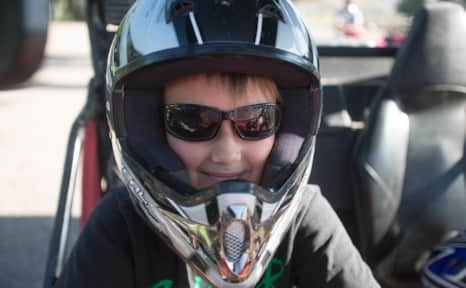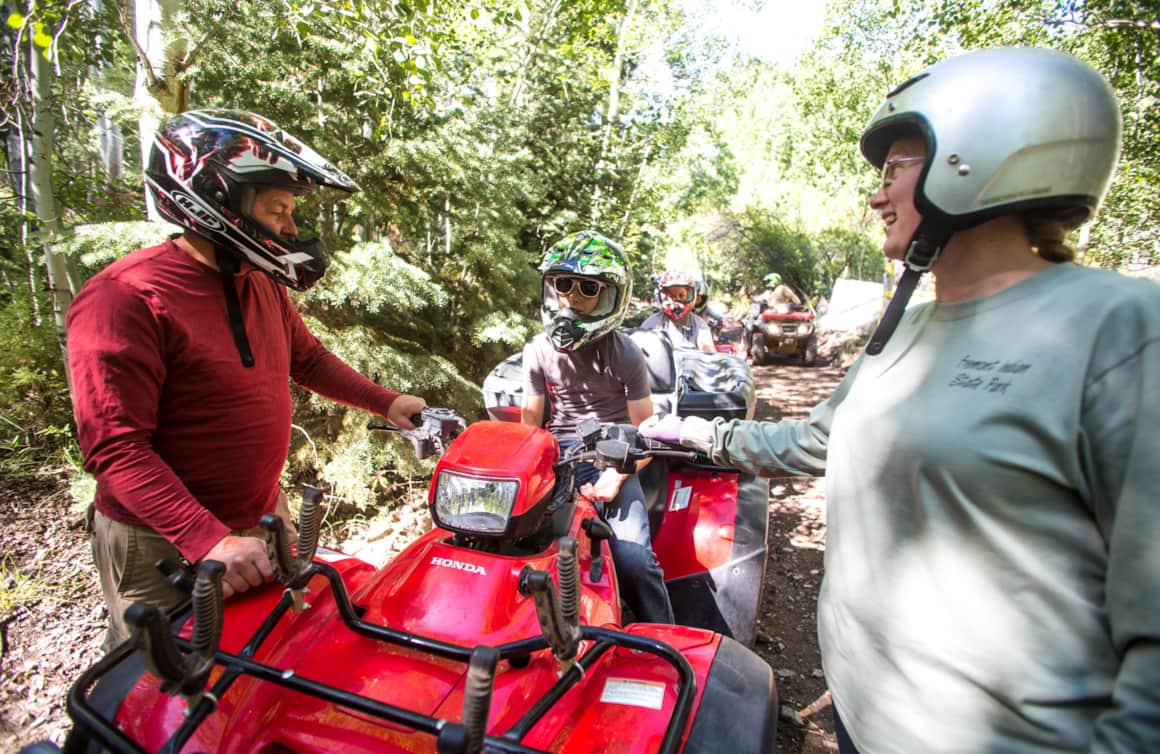 When to Go
While some lower sections of the trail are accessible year-round, most of it is covered by snowfall through winter. Late spring is a good time to start riding, but even then you'll find snow cover. The trail over the Pahvant Mountains and the Sevier Plateau is usually closed until mid-July. Mid-July through early October is generally considered the best window for covering the whole trail. October is a popular time for riding, as the days are cool and the trees are changing color.
Throughout the year, there's a significant variation in temperature and conditions depending on your altitude. Keep this in mind when planning your trip. August can be unbearably hot on the lower sections of the trail, while quite pleasant in the high country. Understand the weather conditions in the areas you ride — while also remembering that they can, and do, change frequently. One of the nice parts of starting in Beaver is that the high elevation tends to keep temperatures cooler in the popular summer months.
Be Prepared
The weather is just one of the things to plan for when hitting the trail. Dress in layers and expect to be adding and removing clothes depending on conditions throughout the day. If you're camping, expect cool nights, even in the summer.
Bring along plenty of food and water — more than you'll probably need, and this goes for fuel, too. Plan for the worst-case scenario of being stranded in the backcountry for much longer than you expect.
While it's sometimes inviting to wear lightweight clothes and open-toed shoes when the weather gets warm, understand the reason for protective gear: You're traveling through unsupported territory, and accidents happen. They are much less likely to cause you problems if you're dressed properly, with boots, a helmet, and ATV-specific clothing designed to protect your body.
Get Your Permit
You'll need a permit to ride any ATV or OHV on any Utah trail. There is no reciprocity with other states, so make sure that you have a Utah-specific permit before you head out.
What to See
Enough with the warnings — time to have fun. Taking on the entire Paiute Trail is a big, multi-day excursion. You're much more likely to enjoy exploring it one section at a time. One of the joys of the trail is that it covers such a wide variety of Utah's diverse geography.
You can spend time rambling through the forested trails among the aspens or through the rocky, desert landscape of southern Utah. Ride up to high altitudes, such as through the 11,500-foot Tushar Caldera, where you'll find the remains of an ancient volcano (it also has a small waterfall, too). In the spring and summer, see the incredible wildflower displays in the Upper Bullion Canyon and look for herds of deer and elk that roam the meadows.
The trail's also a great way to explore the region's past, with remnants of former communities sprinkled throughout the area. You'll find old cabins, mills, mines and meeting places. Go back in time by examining ancient rock art created by the earliest Native American people, or keep traveling backward by imagining the dinosaurs that once called this place home — it's a hotbed for fossils.
The Paiute Trail is just the start of your spectacular ATV experience in Utah. With a little research, you can find lesser-known corners of the state to explore. And chances are, you'll have those corners all to yourself.
Local Highlights
Crusher in the Tushar

Every July, bike riders mount up in Beaver and race up paved and gravel roads in the Tushar Mountains to Eagle Point Resort during the legendary Crusher in the Tushar bike race.

Eagle Point Resort

Eagle Point Resort, 20 minutes east of Beaver, is one of southern Utah's best ski areas, with 650 skiable acres, 39 runs, terrain and snow tubing parks and over 350 inches of snow every winter. It's affordable and friendly, with groomed beginner and intermediate runs and, best of all, no crowds. During the summer months, Eagle Point transforms itself into a mountain getaway, where alpine air provides a respite from the heat for hiking, mountain biking and more.

Frisco Ghost Town

The windswept ghost town of Frisco, below the San Francisco Mountains northwest of Beaver, thrived during its 1880s mining heyday. Daily shootouts on the streets of Utah's most dangerous town earned Frisco the title "the murder capital of the Old West." Now you can roam its dusty streets and crumpled buildings, haunted by owls and lizards, and find the remains of mines like the Horn Silver, once the world's richest silver mine.

Minersville Reservoir

If you yearn to catch lunker trout, head west from Beaver to Minersville Reservoir (a.k.a. Minersville Lake) at the southern end of the Mineral Mountains. The cold tailwater below the dam is filled with 20-inch rainbow and brown trout, especially when irrigation flows are released. Adjacent to the reservoir you'll find a county-operated campground and paved boat ramp, where you can rent peddle boats and life jackets for a couple of hours. Families love Minersville Lake Park, a natural playground located alongside the reservoir designed to wear kids out.

World's Best Water

Beaver, first settled in 1856, is filled with historic sites including over 100 places listed on the National Register of Historic Places. The brick Beaver County Courthouse, built in 1882, is one of the area's finest Victorian buildings and now houses a local history museum. Next door is the historic Farnsworth Cabin and Monument and across the street is the Beaver Opera House. The town, birthplace of famed outlaw Butch Cassidy, is also famous for its drinking water. Beaver's water supply, originating from snow on the Tushars, was dubbed the world's best spring water in 2010.