Max Reid and the Max Reid ATV Trail
Meet an Icon of Utah's Renowned ATV Trail System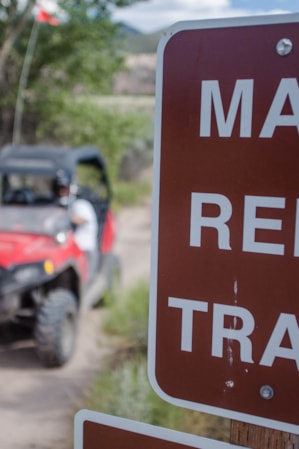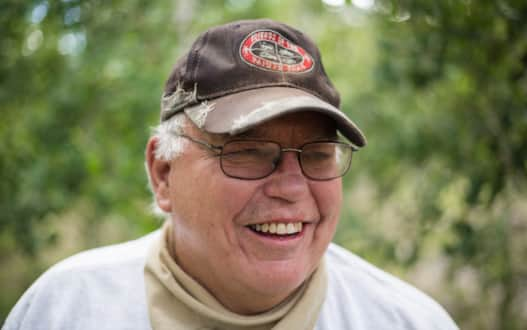 There are a lot of fingerprints on the off-road trails of Central Utah, but none is bigger than that of retired Fishlake Public Service Staff Officer, Max Reid. At 68 years old, Reid is still an imposing figure, especially atop his Can-Am 650, a beast of an all-terrain vehicle.
Reid, originally from Ephraim, returned to the Fishlake National Forest shortly after it all started. "There were two lifelong friends, Lindon Romine, who was the Piute County Commissioner, and Clyde Lay, the Fishlake forest engineer," says Reid, as he begins to recount the story. "So Lindon and Clyde, over a Coke, were saying, 'what if?'"
They began to hatch a plan for an extensive ATV trail system through Central Utah to mirror the snowmobile network of West Yellowstone. Admittedly, Reid was initially opposed to the idea.
"I came on the scene in 1990 and it was handed to me," says Reid. "I sat through the entire first meeting thinking, 'I gotta find a way to kill this, this is the dumbest idea I have ever heard of or seen in my life.'" But when the group would start talking about a problem somebody would say, "let me have that problem," or "I think I can make that work," and soon enough a plan was in place.
When Reid returned for the next meeting, he was surprised by what he heard. "They came back together and they started reporting out what they had accomplished. That's when I got excited," Reid says.
Since that time, Reid has had some involvement with virtually every trail in the region. So much so that upon his retirement, a segment of the Paiute Trail formerly known by a couple of informal monikers was officially renamed the Max Reid Trail by the Forest Service.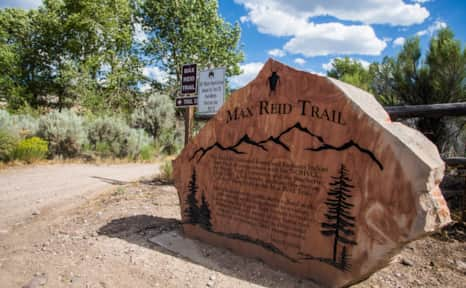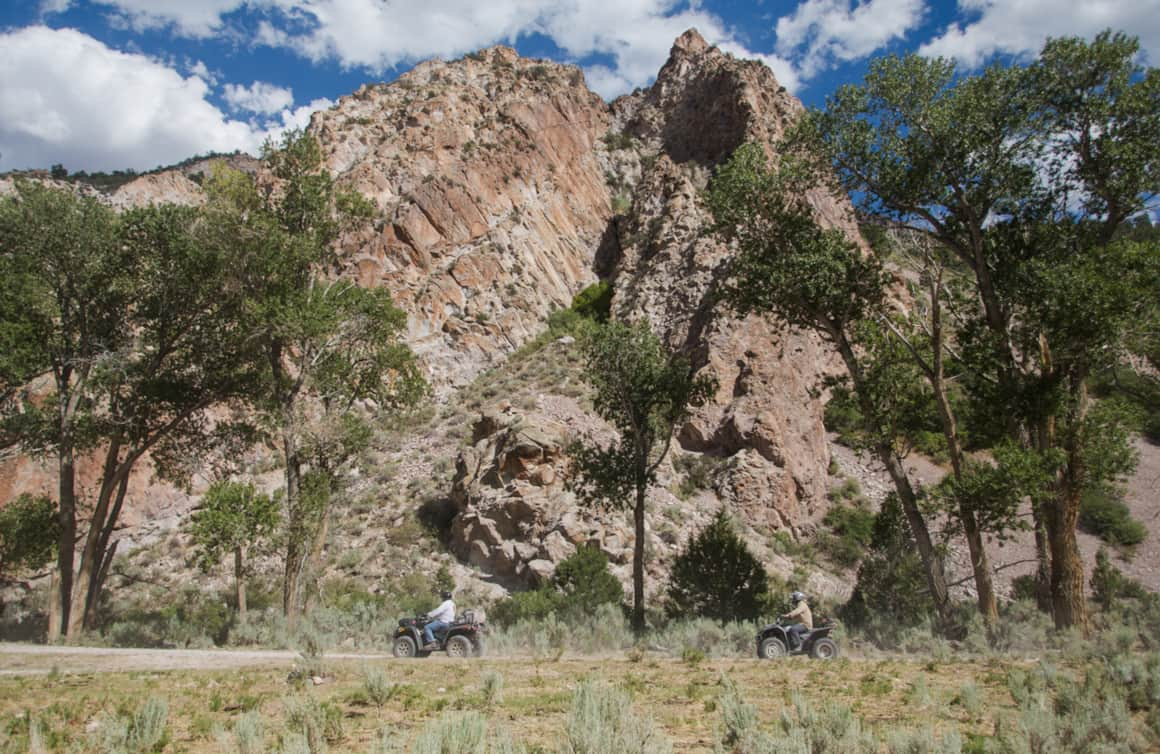 Like others of his generation and experience, Reid can spin a yarn, and he consistently jokes that the reliability of any story is dubious. Still, with each tale one thing is clear, Reid cares deeply about the region: the people, the trails, the forest.
He relates an event from his early days on the Paiute Trail, circa 1995. "It was late, the colors were on then," Reid recalls. "And whatever (Reid says 'whatever' a lot), it was a pretty day and whatever, there was a family there from Trenton, New Jersey, the Harding family."
Reid proceeds to relate a story about riding with the young family to the top of the mountain on their "little 300s." In particular, Reid remembers the young daughter, when she arrived at the summit. "Elizabeth takes her helmet off and she just turns in a circle. Her eyes were blue and just as big as dinner plates," he says, becoming misty-eyed. "She said, 'oh mama, the sky is so much bigger at the top of the mountain.' Now I'd been to the top of that mountain a thousand times, it never dawned on me that the sky is bigger at the top of the mountain," Reid says.
I find myself joining him in a stifled emotional moment. "That's what this trail system is all about, people coming, riding, enjoying and whatever, her statement and that little issue was profound for me because it told me, 'what you're doing here is right on.'"
Despite having retired, Reid continues to log some impressive time on the trails, tracking traffic for the Forest Service, serving on the Paiute Trail Committee, and constantly working to improve the visitor experience.
We head back down the trail, me on my four-wheeler behind Max and his Can-Am. Again, he looks commanding on his large machine. But now I know, beneath Max Reid's fantastic tales and burly exterior is a man who cares enough to dedicate his life to the trails of Central Utah.