Ogden's Star is Rising: Downtown to Dark Skies
48 Hours in Untamed Ogden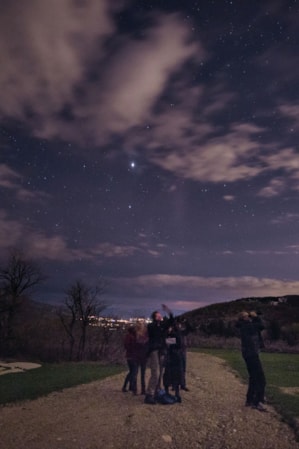 Clouds streak the night sky. In the darkened spaces, the heavens are revealed in a place appropriately called Eden. In Weber County's North Fork Park, I'm walking an unlit gravel trail, accompanied by a chorus of awakening crickets, toward the silhouette of Ben Lomond Peak, reaching a crescendo of rising stars so vast and brilliant that it's no wonder why they are named for the gods. It's the end of a day of activities that started just minutes from here in downtown Ogden rediscovering the new urban constellations shining brightly below. (Read: Seeking Starry Skies Near Salt Lake City)

Settled by mountain men before the Mormons arrived in Salt Lake City, Ogden has always felt like a city apart from the rest of Utah. "Still Untamed" is its motto reinforcing the independence and diversity established by railroad lines intersecting downtown during the 19th century. Explorers, entrepreneurs and others of questionable repute aiming to exploit them all set up shop in this remote outpost tightly wedged between the Wasatch Mountains and the Great Salt Lake.
"Vice!" It was one of the politest terms I heard many use to describe Ogden of yore (referring to any time between 10 and 100 years ago). The city's tourism website touts how gangster Al Capone believed Ogden was "too wild a town even for him." That's definitely not Ogden today.
"What's past is prologue," said William Shakespeare.

"It's happening," says Shanna Kunz, co-owner of Bella Muse, one the town's best-known art galleries. Like many who visit the Wasatch Front, or the increasing number who never leave, most are attracted to Ogden's accessible and affordable urban-to-adventure lifestyle. Along with the abundant things to do in Ogden, the snow-capped mountains link the bucolic Ogden Valley to the city center creating a hub for world-class skiing, hiking, biking, camping and fun water sports that, in turn, have brought chefs, artists, craftsmen and entrepreneurs to feed the body as well as spirit. The resultant adrenaline or sheer awe may be the catalyst for Ogden's cultural and economic reawakening but, whatever the cause, it's taking hold and reshaping views of this spirited town that its saintly sister down the road has long sought to eclipse.
The First Day
Parking along historic 25th Street between Grant Avenue and Washington Boulevard, I notice something right away (other than all parking in this town is free): The place is hopping. Professionals with expensive backpacks slung over their shoulders are biking to work. Pairs of moms clad in black leggings are briskly pushing strollers. A tall man in a contrasting sport coat and trousers is ambling across the intersection smiling like someone content with the how the day is going. I was amused and actually pleased to learn he's the mayor. There are not only people, but there is an energy here, as well.

It could be fueled by Nitro Cold Brew coffee. Living in a place where a significant population eschews coffee, tea and spirits, then choosing to make your livelihood with them means you better make them exceptionally well. The new Wasatch Roasting Company is attempting to do just that by roasting its imported beans on site, steeping them for 18 hours and then infusing this smooth brew with nitrous oxide through a chilled tap. Meanwhile, Grounds for Coffee, with locations throughout the city, has an extensive list of caffeinated concoctions matched by variations on lemonade — I heartily endorse the one with lavender. Because this place truly knows its urban-to-adventure audience, it also rents bicycles to tour the city's miles and miles of paved trails from its 25th Street location.

A few doors down, I pop into a place rarely seen in the age of eBay and other online marketplaces: a legitimate pawn shop called "The Gift House," nestled among boutique salons, coffee and tea houses and art galleries. Proprietor Scott Vanleeuwen is hard to miss with his battered cowboy hat and Santa beard. Scott and his crew of regulars have watched businesses and buyers fill the restored Victorian buildings along 25th Street and now see the growth spreading beyond the core (Read: Mountains, Markets & Music: Spend 48 Hours Exploring Ogden). Refreshingly, few of these places are franchises, and there's a sustainable balance of boutiques, restaurants, galleries, vintage vinyl and book shops that attracts a daily stream of spendy patrons, sightseers and travelers and provides a block-party atmosphere to its popular monthly arts stroll and other Odgen, Utah events. Dinner and a drink await the setting sun. There's still time to hit the multiple history museums and galleries of Ogden Union Station, a stately monument to the city's railroad history and central position at the crossroads of the west, and a visual bookend to this sublimely local and walkable street. (Read: Arrive by Train)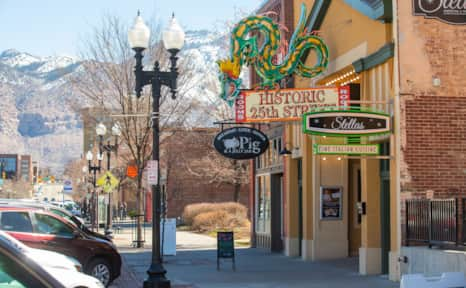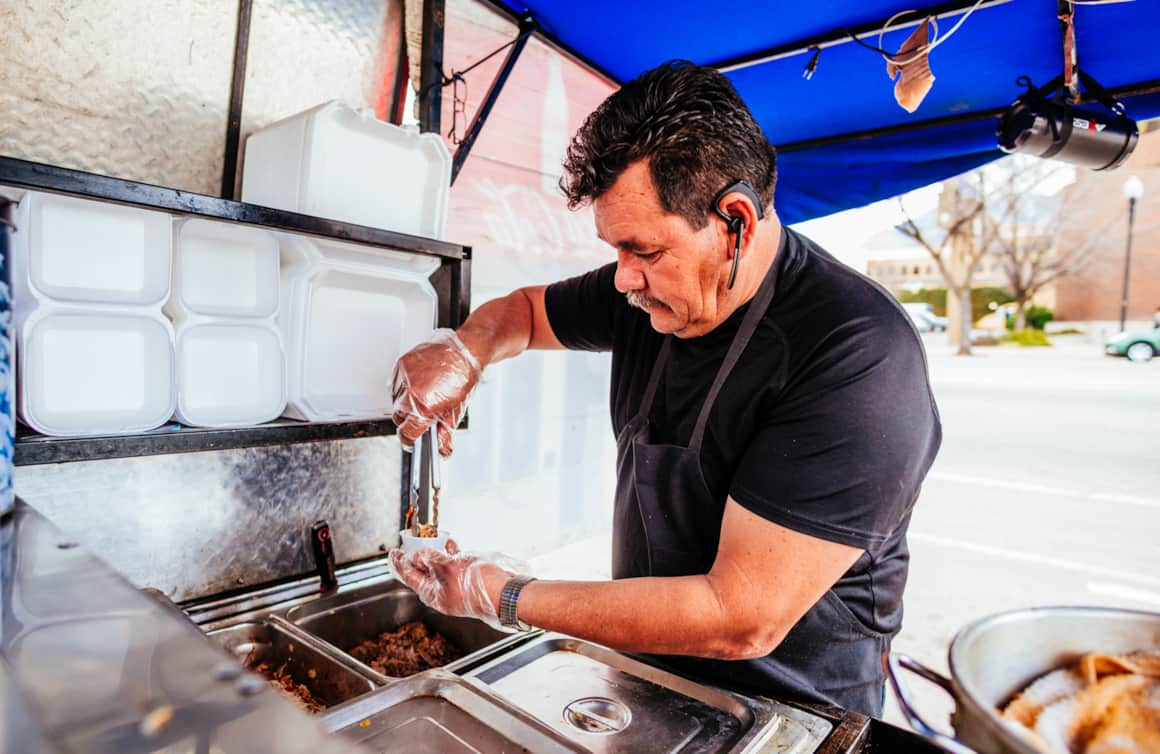 "Gentrified, it is not. This is not Oglandia. It is O-Town, according to the t-shirts. People are Ogdenites — like rocks, an aggregate of unique minerals bound together."
The Second Day
Gentrified, it is not. This is not Oglandia. It is O-Town, according to the t-shirts. People are Ogdenites — like rocks, an aggregate of unique minerals bound together … and a little "gritty," Shanna says proudly. To me, the place is a gem.

"Chaos is a friend of mine," said Nobel Laureate Bob Dylan.

Community is the bedrock of Ogden. I hear it mentioned everywhere I go. I've learned that when folks are excited about a place, they like to share that enthusiasm with others, and it takes one word to make a friend in this town: "Hello." After renting a bike at the coffee shop (that still amuses me), I was encouraged repeatedly to get a taco. "Not the first, not the second but the thirrrd taco truck," several people said. Rico's El Paradiso is an unpretentious trailer with a line of patrons spilling down Washington waiting patiently for fresh, chipotle-infused chicken tacos, carne asada and, as owner Rico Efraim, sings aloud, "Tamales!" This is no trendy food truck. For one, they're only about a buck each. For 14 years, Rico has greeted everyone like a second cousin and, man, he makes one great taco.
While there are numerous bike paths around the city, few better represent its urban-to-adventure character than the Ogden River Parkway. This nine-mile east-west route stretches from downtown through neighborhoods and parks gently climbing toward the mouth of Ogden Canyon. If I'd planned ahead, I would have hauled my own mountain bike and ditched the parkway for the singletrack leading out of the city carving up the mountainside. It's an easy trail made even more enjoyable by fueling up first at Farr's Famous Ice Cream at nearby 21st and Grant, where you can choose from dozens of flavors, including a creamy, rich Butter Pecan or one called Play Dough, a sure hit on Instagram. After a respectable distance, the Ogden Botanical Gardens is a perfect place for a water break or a nap. The trail runs through the garden, where on this day, budding trees gently blow scented white flowers along the path like stardust. During summer, you can watch polychromatic kayakers portaging back to the drop-in beneath a stately waterfall across from Rainbow Gardens at the parkway's Bonneville Shoreline terminus. Don't forget to add these great ideas to your travel itinerary.

Dropping the bike back downtown, I notice people are still walking around. Restaurants are filling, especially the acclaimed Tona's Sushi. Sushi in Ogden? Yes. While the off-the-menu Green Globe will convert sushi novices, Black Cod nigiri, served fresh and subtly charred, will impress coastal sushi snobs. (Watch the video: How Tona Sushi Serves Artistic Diversity With Every Dish)

Although the atmosphere is buzzing, I look up and suddenly crave mountains, moonlight and a night cap. Yep: Count this unique combination among the many things to do in Ogden. Just minutes up the canyon is Ogden Valley, a lush alpine meadow and reservoir sprinkled with working farms and million-dollar homes, where Ogdenites who need even more room to roam come to live and play. Flanked by the laid-back Powder Mountain and luxury Snowbasin ski resorts and hotels, it's also home to North Fork Park (Read: A Closer Look at North Fork Park), one of Utah's many International Dark Sky Parks, where the lights are dim enough to allow a view of the greatest show in the universe. Watching the sun come down at nearby New World Distillery (Read: Utah Spirits Tour) — Chris and Ashley Cross' "destination distillery" that's on par in quality and ambiance with any winery I've visited in Napa — I call it a day with a taste of Utah's first agave (tequila) and its award-winning, super-premium Oomaw Gin. I wish I'd packed an extra taco.

Ashley explains that Oomaw is named for the Hopi cloud deity. This seems prescient as I watch grayish streaks dance wistfully across the darkening sky over this beautiful valley and shimmering city below hearing Emerson words in a whisper, "When it is dark enough, you can see the stars."

"It's happening." Ogden's star is rising, and people are taking notice.