Chasing the Arts in Davis County
A Self-Guided Cultural Tour Between Ogden and Salt Lake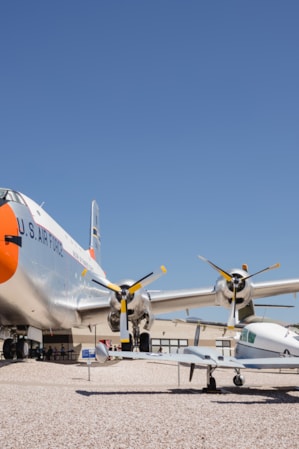 Outdoor wonders are so abundant in Utah that it's easy to forget how much more the Beehive State has to offer when it comes to the arts and culture scene. It's obvious when you're wandering past the colorful street art and wonderful galleries in Salt Lake City on the way to your next destination, but sometimes it's important to slow down and explore what's in-between the must-see tourist spots. Here are some of our favorite ways to take in a little culture on the drive up I-15 from just north of Salt Lake City to Ogden.
Lamplight Art Gallery, Bountiful
If you don't have time to catch a show, stop in downtown Bountiful for lunch and pop into the Lamplight Art Gallery on Main Street. This co-op gallery has something to suit every taste from classic landscapes and portraits to contemporary art in mixed-media to photographs, pottery, stained glass and jewelry — all in a range of prices so that everyone can walk out of the door with a one-of-a-kind piece that was made in Utah.
Utah State University Botanical Center, Kaysville
As a huge gardening nerd, I seriously think that gardens are an artform, and after visiting the Utah State University Botanical Center in Kaysville, you'll probably agree. It's the perfect place to have a picnic and enjoy the fruits of labor — sometimes literally — of the students that use it as their classroom. During my visit, I also learned a lot about the diverse flora in Utah and critical water-wise practices for desert living.
Hopebox Theatre, Kaysville
If botany isn't for you, check out a first-class community theater and support cancer survivors at the same time with one golden ticket to the Hopebox Theatre in Kaysville. Founded by Jan Williams after battling ovarian cancer, the mission is to give others going through similar experiences hope through the performing arts. Shows change each year, but in 2018, the theater is offering Broadway classics like Peter Pan and Annie.
Kenley Amphitheater, Layton City
The Kenley Amphitheater has teamed up with the Davis Arts Council to provide world-class musical programs and performances throughout the season with their Summer Nights with the Stars series. My favorite event is the Free Friday Family Films on those balmy nights in July and August. What better way to stargaze Utah's pristine skies than with some live music or even along with the stars the silver screen?
Bountiful Davis Arts Center, Bountiful
Bountiful Davis Arts Center is a tremendous resource for all things cultural in Davis County. They sponsor shows and events throughout the year and have a gallery with rotating exhibits. If you're planning a trip for August, don't miss the free 2-day Summerfest International Art and Folk Festival held at Bountiful City Park. Bring the kids, hit the food trucks and tap your toes along with dancers and musicians from all over the world. For a unique experience, visit in September when BDAC hosts their Silent Film Music Festival.
"Sometimes it's important to slow down and explore what's in-between the must-see tourist spots."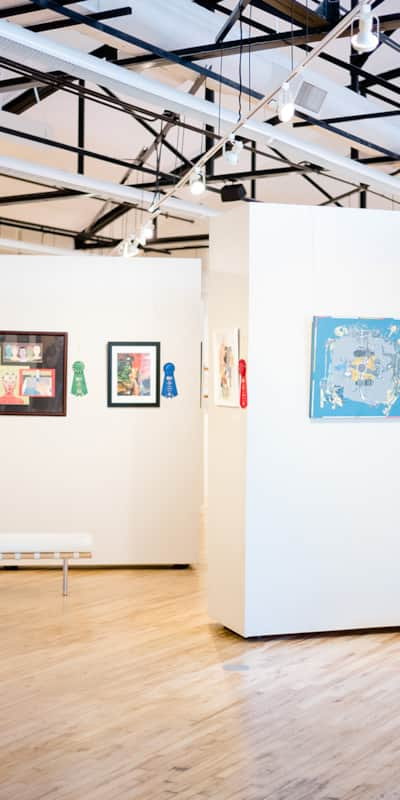 Syracuse City Museum, Syracuse
Next, explore the history of the settlers in Davis County at the Syracuse City Museum. Built with love and determination, most of the vast collection of items on display were donated by residents of Syracuse. The main building traces the history of the early settlers in this area and you'll find antique toys, furniture, books, coins, clothes and family histories. The barn offers interactive learning experiences and there is a blacksmith shop and memorabilia from the local soda shop.
If visiting during the school year don't be surprised if you stumble upon a student group. It's only open Tuesday, Wednesday, and Thursday and has limited hours, so call ahead before you visit (801-825-3633).
Hill Aerospace Museum, Hill Air Force Base in Roy
After Antelope Island State Park, the next biggest draw in Davis County is the remarkable Hill Aerospace Museum. With almost 100 aircraft on display between two inside galleries and an outside airpark, the veteran volunteers truly add to the experience with first-hand knowledge and enthusiasm for the planes. (If you're lucky enough to be there on a Saturday, listen to one of the veteran lectures!)
The history here is expansive and presented in a range of interesting way ways that make the past come alive. Even if you've never taken an interest in airplanes, I guarantee you'll still have a good time. And perhaps best yet, the extensive Flight Line gift shop has all kinds of cool stuff including clothes, souvenirs and rare model plane kits.
Union Station, Ogden
If your travel plans carry you further north on I-15, there's one more stop just after leaving Davis County that's well worth saving time for: Union Station in Ogden. You'll gain entry to four museums with one ticket: Utah State Railroad Museum, John M. Browning Firearms Museum, Browning-Kimball Classic Car Museum and Utah State Cowboy and Western Heritage Museum. If you don't have time to visit the museums, take a stroll through the Gallery at the Station, located in the enclosed passenger platform of the 1920s train station. Upstairs, you'll find the Myra Powell Gallery, and access to both of these galleries is free.