Utah Spirits Tours
Get to know these four Beehive State distilleries on the rise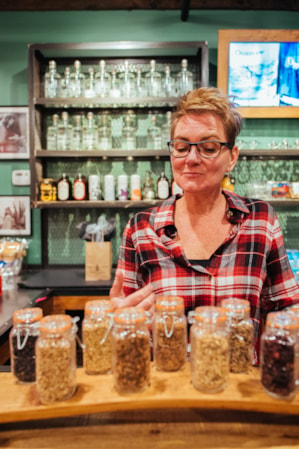 With more than a dozen licensed distilleries now operating in Utah, there's something for every palate, from artisan botanical liqueurs to aged American malt whisky. Here are some top spirits tours — a handful of award-winning spots on the rise.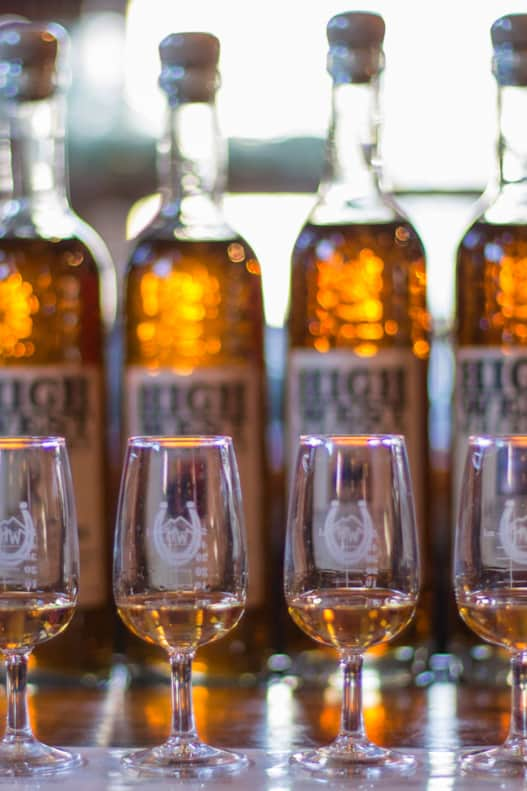 The Pioneer: High West
"Sunday brunch is one of the most popular times to visit the Wanship distillery," High West Distillery Brand Manager Jenny Goolsby tells me, as we linger (or at least I do, she's still on the clock) over a fragrant pour of Campfire whiskey. "People come mid-morning for a relaxing meal. Then they find out they can stay for a distillery tour and will come back into the bar for a tasting flight after. It makes for a great day."
Since construction finished in 2015, the Wanship site snuggled in the Wasatch Mountains off of I-80 has become the flagship destination distillery for tours and tastings in Utah. Originally started in Park City by Dave and Jane Perkins in 2006, High West Distillery's brand paved the way for distillers all over the state to apply for licensing. Visitors can still see the original distilling operation at the historic Saloon in Old Town Park City, which began operating with a big boost from sources as wide-ranging as Kentucky bourbon to the Scottish Highlands. Though the brand is now owned by Constellation Spirits, High West distillery's operation is still relatively small in the scheme of booze production.
"The big guys back east probably spill more on the floor than we put in a barrel on any given day," says Distillery Manager Erik Fitchett.
At the Wanship distillery, check out production of historic Valley Tan oat-wheat whiskey distilled on site, with knowledgeable guides leading the way. View the active R&D laboratory, big-ass stills, ever-fragrant barrel storage and a jostling bottling line. All of the Refectory's bartenders and servers are quick to help select a tasting flight based upon individual preferences. Whether at the Park City Saloon — the nation's first ski-in distillery pub — or making an excursion to the Wanship Distillery, it's the perfect combination of gorgeous mountain eye-candy and alcohol education combined in one glorious day spent in the Wasatch Mountains. Stop by for a drink at High West Saloon outlet in the SLC Airport, perfect for dining (good food!) or cocktails while waiting for your next flight. Purchase libations and merchandise there, to boot.
"The big guys back east probably spill more on the floor than we put in a barrel on any given day."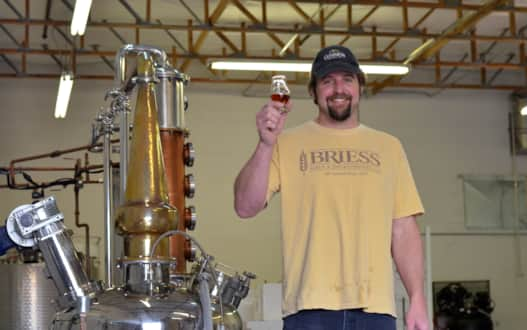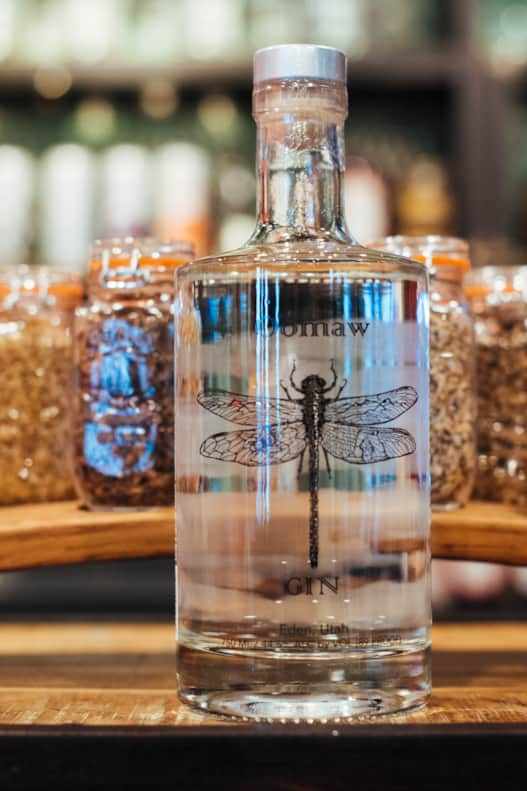 The Locavore: Sugar House Distillery
Owner James Fowler and Lead Distiller Eric Robinson take their passion for locally-sourced spirits to the N-th degree at Sugar House Distillery, bless their OCD hearts. They're one of the first small-batch artisans in the country to produce a true American Malt Whisky using the techniques and recipes of Scotland combined with ingredient sourcing limited to the Intermountain West (look for this unique and delicious whisky trend to boom). With the exception of their molasses-based rums, most of the grains sourced for their vodka, bourbon, rye and new-make white whiskey come from Utah or within a 100-mile radius of the distillery.
"I wouldn't use local grains to make our bourbon if it didn't create a superior product," says Robinson. "It's just really awesome that Utah corn also makes a terrific whiskey."
From milling the grains on site to ensure freshness, to developing his own yeast strains for fermentation, distiller Robinson is particularly proud of their growing stable of spirits, and to their decidedly locals-first sourcing. The team even closes the conservation loop after fermentation, passing on the leftover mash by the tank-load to a local hog farmer. "We're committed to making spirits that we know are top-quality and good for our community, every step of the way," says Fowler.
Sugar House Distillery
American malt whiskey, bourbon, rye, new-make white whiskey, vodka, rums
Walk-in tasting available for $5.00 — sample all 0.5 oz each of five SHD products, no appointment necessary (must be 21+, please bring a valid I.D.)
60-90 minute distillery tours also available.
2212 S. West Temple #14
(801) 726-0403
sugarhousedistillery.net
The Innovator: New World Distillery, Eden
"We absolutely love tequila. The breadth and depth of the category is pretty amazing," says New World Distillery co-owner Ashley Cross. She and her husband, Lead Distiller Chris Cross, followed this passion over the years, traveling extensively in Mexico and attending tequila classes all over the country for years before deciding to create their own venture.
After attending a gin-distilling seminar in Amsterdam, the Cross's decided to dive into distilling full time. The challenge? Mexican tequila is proprietary to recipe and region much like Champagne must come from the eponymous location in France. Finding a dependable source of high-quality agave nectar to create uniquely Utah agave spirits became their objective. In the meantime, they focused on adapting older-style recipes to modern techniques and flavor profiles for both gin and agave spirits.
And adding to their award-winning record for innovation, they have plans to release an agave-based vodka late summer 2017. Now that's something truly unexpected.
The Cross's make all of their spirits in-house with an imported Dutch still and closed fermentation tanks in their state-of-the-art facility, which also hosts international craft distilling classes led by the still's manufacturer. Look for small-run releases of specialized liqueurs and uniquely aged products (think gin rested in vermouth barrels — really fantastic, and local fruit-based liqueurs) to be sold only at the distillery's package store in limited runs.
New World Distillery
gin, agave spirits, vodka
Package store and sample tastings Tuesday-Saturday 11 a.m. to 6 p.m.
Tours available at by pre-registering on the website
4795 E. 2600 North, Eden
(385) 244-0144
newworlddistillery.com
"There's a lot of flavor gold in these old pre-Prohibition recipes. We're excited to adapt these recipes to modern palates."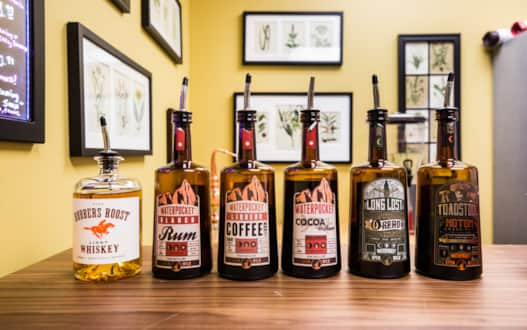 The Revivalist: Waterpocket Distillery
It's a match made in distilling heaven for husband-wife team Julia and Alan Scott. Julia's background in chemical engineering and biochemistry brings serious scientific skills to the endeavor, while Alan's work in media and lifetime of home brewing experience dabbling in mead, hard ciders and beer brings a little fermentation magic to the mix. Ask to sample the Amaro. But what makes their products under development truly unique? Their dedication to historical recipe research and commitment to 100% transparency about their ingredient sourcing.
"There's a lot of flavor gold in these old pre-Prohibition recipes," Alan Scott tells me one afternoon as we pour through old binders and books full of booze-making wisdom stacked in his office at the distillery. "We're excited to adapt these recipes to modern palates."
The Grand Opening was June 2017 and the Scott's hit the ground running with rum and gin produced using traditional techniques, but with original flavor profiles. Most curiously, the Scott's have developed several truly unique liqueurs and botanical spirits with roots in those aforementioned historic formula guides. Look for invigorating coffee liqueur, luscious cream liqueur and a variety of herbal and botanical blends, Italian-style complex amari, as well as small-batch artisan cocktail bitters to be released throughout autumn 2017.
Waterpocket Distillery
liqueurs, herbal spirits, cocktail bitters, rum, gin, sourced whiskey
Tasting room and package store
Contact us to arrange a visit or tour
2084 W. 2200 South, West Valley City
(385) 202-5725
waterpocket.co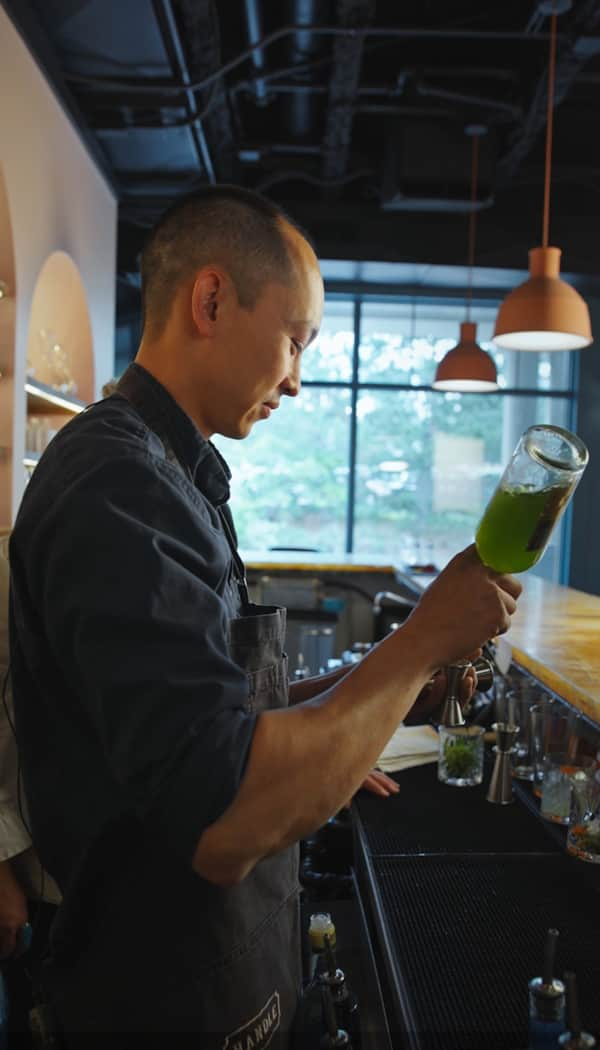 Let's Talk Utah: Debunking Utah Liquor Laws
Utah may have a reputation for having some strange liquor laws, but contrary to what you might think, the Beehive State isn't that different from most of the U.S. In this episode of Let's Talk Utah, Darby Doyle debunks some myths around Utah's liquor laws and shows visitors that there are plenty of ways to enjoy a tasty adult beverage.