U.S. Federal Shutdown Information
At this time, all of Utah's national parks, monuments and recreation areas remain open.
Learn more.
High Art & Hometown Americana
The picturesque small town of Logan, Utah, is home to three historic theaters and countless world-renowned performers. Take a backstage tour, attend an educational talk, or just stroll down Main Street soaking up the ambiance of historic, turn-of-the-century buildings as well as the region's rich agricultural and pioneer heritage.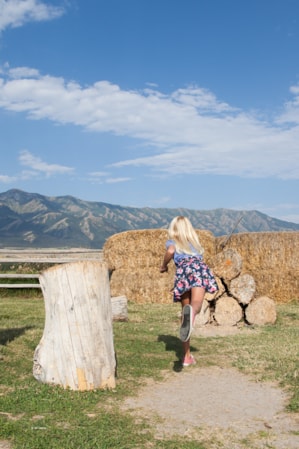 A hush fell over the crowd as the chandeliers rose toward the ceiling and a Mighty Wurlitzer Organ emerged upward from the stage in the 350-seat Utah Theatre. Professional theater organist Mike Ohman rose to applause and explained a bit about the silent film we would soon watch: 1923's "Safety Last" starring Harold Lloyd.
Ohman explained how Lloyd, who did his own stunts, lost parts of his hand in an accident on a previous film set and wore a flesh-colored prosthetic glove to hide it. After his short talk, Ohman sat behind the Wurlitzer and played as he and the organ slowly sank back into the stage as the film started to play. It was an unforgettable entertainment experience for theatergoers.
Theater in Logan, Utah, isn't just a passing hobby — it's a way of life for many residents. The quaint, nostalgic town is home to three historic theaters within a single block's radius.
"This whole block is filled with memories," says Michael Ballam, founder and general director of the Utah Festival Opera & Musical Theatre.
When he was 19, Ballam left his hometown of Logan to become an opera singer. But twenty-five years ago, he became very ill and doctors told him to prepare for the worst. He returned to Logan and, soon after he arrived, he discovered his cherished Capitol Theatre was going to be demolished.
Ballam worked to save the theater, raising millions of dollars to transform it into the Ellen Eccles Theatre. He also found a surgeon who was able to perform an operation and restore his health. After he recovered, Ballam decided to stay in Logan and delved right into the town's theater world.
"My life has always been telling stories on stage to music," Ballam says.
And Logan is the perfect backdrop for storytelling. Surrounded by stunning mountain scenery, Logan's friendly, small-town, Americana ambiance is evident from a visitor's first hour in town. The college town — home to Utah State University — is located in the Cache Valley in the north of Utah, which has a strong agricultural and pioneer heritage.
"The 1913 Caine Lyric Theatre ... supposedly has a ghost named Everett. Rumor has it, Everett was an actor slain by a costar for stealing too many laughs on stage."
Deeply Rooted Heritage
Evidence of this rich heritage is easy to find. The 160-acre American West Heritage Center just south of town is a living history center showcasing the region's heritage with costumed mountain men, pioneers, and farmers portraying a bygone era.
The center's historic daily adventures take learning to another level and include a mountain man camp, turn-of-the-century farm and pioneer settlement where you can explore a dug-out, cabin, and even pull a handcart. Pony rides and train rides are available for little ones, and Friday Tea Time is a fun time for kids to dress up and learn about old fashioned etiquette while trying tea cakes, lemonade, and enjoying parlor games (reservations required). The woodwright shop is a great opportunity to learn about historical woodworking techniques, and the historical farm offers a peek into old-fashioned ways, from cooking to farmwork.
Modern-day farmers can be found at the Cache Valley Gardener's Market, where shoppers listen to live music and search shop stands brimming with produce, honey products, cheese from nearby dairy farms, eggs, and a number of other locally-produced items. Food trucks, dessert vendors, and a kettle corn stand offer good eats and fill the air with enticing aromas, and friendly artisans sell handmade bracelets, baby blankets, art, photography, ceramics, and even beard oil.
The family-friendly market takes place outside of the Cache County Historic Courthouse, one of the many turn-of-the-century buildings located downtown. A pleasant afternoon activity is strolling around, soaking in the sights and catching an eyeful of stunning Mormon pioneer architecture along with a free noon concert (on summer weekdays) at the Logan Tabernacle.
The Show(s) Must Go On
Just a short walk away, Logan's three theaters come alive each summer with world-class performances. The Lyric Repertory Company puts on a rotating series of performances in the 1913 Caine Lyric Theatre which supposedly has a ghost named Everett. Rumor has it, Everett was an actor slain by a costar for stealing too many laughs on stage. (Read: 5 Utah Theaters Reviving Art, History and Architecture)
During my three days in Logan, I didn't see any ghosts, but I was fortunate to attend a trio of performances: "You Can't Take it With You" by the Lyric Repertory Company at the Caine Lyric Theatre and "Show Boat" and "Porgy & Bess" by the Utah Festival Opera at the Ellen Eccles Theatre.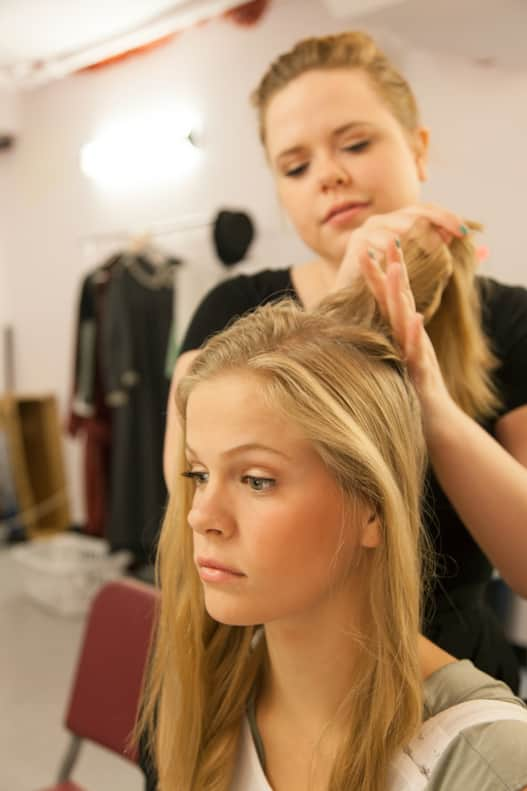 The Ellen Eccles Theatre, opened in 1923 as the Capitol Theatre, was lovingly restored and reopened in 1993 with its new name under Ballam's leadership. The location seats 1,100 patrons and — a little known fact — offers incredible backstage tours.
Offered first thing in the morning, the tours provide a sneak peak into the world of the theater before it truly comes alive for the day. A dozen or so backstage tour-goers and I sat in the theater's storied seats, soaking up local history from a very knowledgeable tour guide before venturing backstage where crew members were beginning to prepare for the day's performances.
We saw the enormous collection of sets backstage, took a peek into empty dressing rooms, and explored the costume room, packed with hundreds of items neatly sorted by show and character. A sewing machine stood at the ready in case of last-minute wardrobe malfunctions. Our tour guide even let us in on a little-known secret: a spray bottle of vodka is often used to "clean" and deodorize costumes between performances.
The highlight of the tour was a trip into the orchestra pit where a full orchestra of 40-60 members, including performers from the Metropolitan Opera as well as Broadway performers, bring the shows to life each day.
Backstage tours aren't the only way to take a behind-the-scenes peek into the Logan theater scene. Before each Utah Festival Opera show, free "Informances" offer history and background about each show.
I attended an Informance before a matinee of "Porgy & Bess." Though my seat for the show was high in the balcony, the friendly ushers encouraged me and others to move down to the front and get close to the stage for the talk. A tuxedo-clad Ballam shared the story of composer George Gershwin and "Porgy & Bess." It was the last day of the season, and Ballam became emotional as he encouraged everyone to take an opportunity to meet the performers in the lobby after the show. "I've come to love each and every one of these people," he said. "They've changed my life for the better."
These deep, personal connections are evident in the theater community, and many theatergoers have bought tickets to these shows for decades.
"We're really lucky to live where we live and have the support of the community and guests who come from out of town," says Richie Call, co-artistic director of the Lyric Repertory Company. "Without them, we don't think we could do what we love to do."
"Deep, personal connections are evident in the theater community, and many theatergoers have bought tickets to these shows for decades."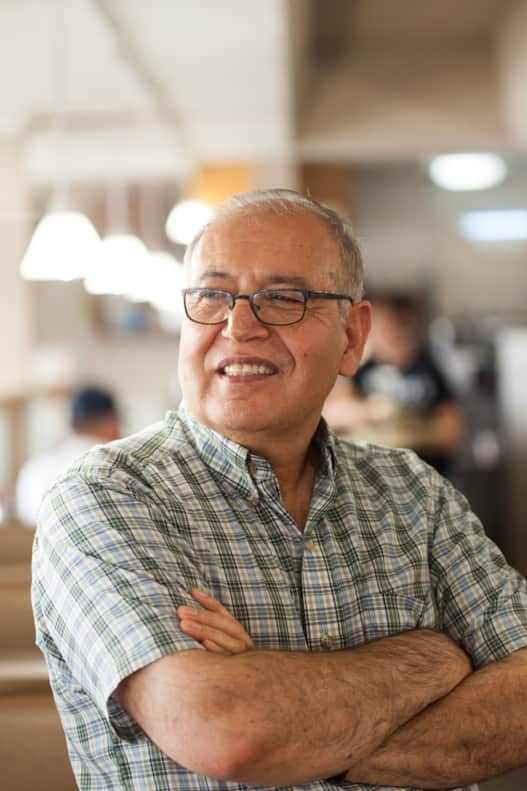 Pairs Well With Coffee
In addition to the local theater scene, Logan residents have yet another reason to be grateful for their luck: the local restaurants. The town is packed with unique, local dining options. Angie's is a classic, small-town diner offering a full menu of homemade food from scratch, including the "Kitchen Sink" challenge where diners see if they can devour an enormous banana split from a sink-like apparatus.
Caffe Ibis is an internationally renowned coffee shop with triple-certified coffee that is organic, fair trade, and songbird-safe — not to mention delicious. The shop is also an art gallery, clad in distinctive works, including images of the cafe's namesake bird. Housed in a former train station, Cafe Sabor is a Mexican restaurant with a historical flair and top-notch burritos. Crumb Brothers crafts delicious mouth-watering sandwiches on organic artisan breads.
Aggie Ice Cream offers up 30 flavors of tasty delights, and True Blue Cheese crafts Old Aged Juniper Cheddar, Crimson Trail Jalapeno Cheddar, and other wonderful cheeses. The best part? Both dairy shops offer factory tours. (Cache Valley is famous for its dairy heritage, as celebrated by its annual Cache Valley Cheese & Dairy Festival.)
After three days of eating and taking in highly acclaimed performances, it was time to head home. I was also ready to stretch my legs. The Logan Canyon National Scenic byway just outside of town heads east through the photo-worthy hills of the Uinta-Wasatch-Cache National Forest, ending at Bear Lake. Along the way, you'll find hiking (including routes to several caves), mountain biking, fishing, birdwatching and more. Shady, riverside picnic areas line the road and camping is available.
As Logan fades in the rearview and the canyon entices me further along, I think back to the performances I saw and the people I met in Logan. I thought back to my meeting with Michael Ballam and his overwhelming passion for theater and opera, the wonderful performances I was fortunate enough to enjoy, and, most of all, the overwhelming kindness of every Loganite I encountered during my time in town; there's a lot to love about this little town.