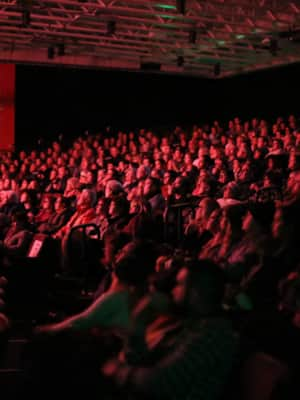 Sundance, Full Circle
Come for the films but stay for ... everything else. Whether you're an out-of-state visitor or a local looking for celebrity sightings; staying at the Waldorf Astoria or driving up from your apartment set-up in your mother's basement; on a marathon screening schedule or mixing in fine dining and the area's wintry recreation, Sundance Film Festival boasts films and experiences for everyone.
Filmed in Utah: Explore the Settings of Sundance Movies

It's a film buff's dream — a three-day northern Utah road trip through the mountains, desert flats and cityscapes featured in Sundance standouts such as "Brigsby Bear," "SLC Punk!," "Nine Days," "Hereditary" and "Frozen."

Robert Redford's Sundance Scenes

Journey through some of Utah's most striking mountain and desert filming locations to experience the awe of the all-American frontier immortalized in Robert Redford's "Butch Cassidy and the Sundance Kid," "Jeremiah Johnson," and "The Electric Horseman."

Thelma & Louise: A Tribute Road Trip Through the Classic Film's Utah Settings

Perfect for fans of the beloved film "Thelma & Louise," tour the exact places where the movie was shot, and make some memories of your own exploring the beauty of this exquisite desert.