Filmed in Utah: Explore the Settings of Sundance Movies
It's a film buff's dream — a three-day northern Utah road trip through the mountains, desert flats and cityscapes featured in Sundance standouts such as "Brigsby Bear," "SLC Punk!," "Nine Days," "Hereditary" and "Frozen."
The future of Utah filmmaking forever brightened when Robert Redford took a motorcycle ride up majestic Provo Canyon in the 1950s and caught sight of the dramatic slopes of Mount Timpanogos. In 1961, he purchased land in the very spot, and several years later, opened Sundance Mountain Resort — named for his famed role in "Butch Cassidy and the Sundance Kid" (Watch: Robert Redford Sets the Sundance Scene).
This peaceful, environmentally-minded resort soon became the setting of more than ski turns and summer picnics: in 1980, Redford founded Sundance Institute, a place where independent filmmakers could meet, develop their projects, collaborate with mentors and refine their skills.
The rest is history. In 1984, the Sundance Institute took over the Utah Film Commission's U.S. Film and Video Festival, based in Park City, and in 1991 officially renamed it to the Sundance Film Festival. The Institute and festival put Utah on the filmmaking map — not only as a gorgeous setting for filming, but as a lively hub for filmmakers and film enthusiasts alike.
This itinerary offers an easy and pleasant road trip that lets Sundance film lovers check out a few memorable film locations, while getting to know a few stunning places around Park City, Salt Lake City and the surrounding mountains. In fact, it's the proximity and accessibility of Utah's diverse settings that make it an appealing destination for filmmakers. And all the included locations are well worth visiting in their own right — in fact, they're probably places you'll come back to again and again.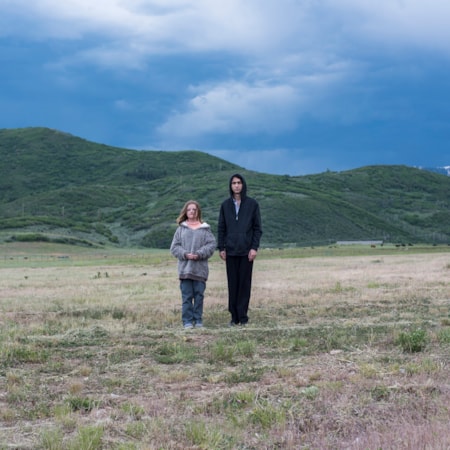 Start at the Heart of Utah Filmmaking: In Park City
17 Miles
Not only was founding Sundance Institute a good idea back in 1981...it was an idea that would grow. Soon, the Institute and the film festival it officially took over in 1984 would turn into a blockbuster event drawing filmmakers, artists, studios, celebrities and everyday film enthusiasts to celebrate and screen exceptional independent films.
And, any time of year, you can drive by the stunning 70,000-square-foot Utah Film Studios complex, just on the edge of town. The breathtaking facility serves as a go-to studio location for producers from around the world. (Including, most recently, Paramount's hit TV series, "Yellowstone," starring Kevin Costner, as well as "Blood & Oil" from ABC.) And it keeps the Park City film energy pulsing year-round, long after the festival parties wrap.
In fact, 2018 Sundance film "Hereditary" filmed scenes in the Utah Film Studios complex. Home interiors for the supernatural psychological horror drama were created in studio for a dollhouse effect that pulls the audience right in. (The storefront parking lot scenes were also filmed in the studio's parking lot.)
For a lighter mood, drive 15 minutes down the highway to quaint Heber City, where scenes from the charming 2017 film "Deidra & Laney Rob a Train" were shot with the famed Heber Valley Railroad (formerly known as the Heber Creeper). Families love it as a kid-friendly train ride, and if you have your children in tow, they'll be enthralled. But it's handy for filmmakers, too. And just 20 minutes southwest of Heber City you'll find the Sundance Mountain Resort.
If you're visiting in the summer, take a scenic drive into the Uinta Mountains outside the Park City area, where wilderness scenes from "Brigsby Bear" were filmed. While the Uintas are the scene for just a portion of the movie, it's easy to spend hours and days roaming the miles and miles of breathtaking trails. If you visit in winter, you might consider a guided snowcat or snowmobile trip into the range.
Where to Stay: Park City
How to Spend Bonus Time: Sundance Mountain Resort, Park City and the Uinta Mountains each offer a lifetime of exploration opportunity, so if you can carve enough room into your trip, spend as much time as you can here. Hike to Stewart Falls and follow with lunch at the Foundry Grill at Sundance. Mountain bike Park City's endless summer trails or ski your heart out on the perfect winter groomers at Deer Valley or Park City Mountain. Trek, camp or stroll around the vast Uinta range, where mountain lakes are rarely more than a stone's throw apart and wildlife abounds.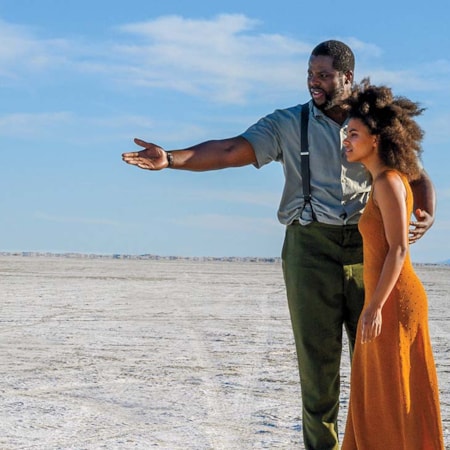 From the Urban Core of Salt Lake To the Sweeping Bonneville Salt Flats
266 Miles
Point your car westward and head down to Salt Lake City, which has grown up quite a bit since the days "SLC Punk!" was filmed around the city in the late-nineties — but cult fans of the film will relish the stroll through the settings of favorite scenes. Drive around President's Circle at the University of Utah and muse at Heroin Bob and Stevo's antics among the stately academic buildings — and then again in Memory Grove Park downtown. Have a peek at the Big D Construction Building on 400 S, which served as the characters' gritty abode. You can even duck into the gorgeous Cathedral of the Madeleine to see the scene of Heroin Bob's funeral.
If you drive by West High School near downtown, you can see a little of "SLC Punk!" and "Hereditary" too. Then, continue westward toward the famous Great Salt Lake, worth a look in its own right, but also the setting of the classic scene from "SLC Punk!" in which the crew attempts to sink a stolen car in the lake.
Finally, you'll continue westward toward the Bonneville Salt Flats, the setting and inspiration of countless works of art and film over the decades (as well as land speed records for race cars). You'll pass Stansbury Island, which juts out into the Great Salt Lake, and was the setting of the desolate bunker from "Brigsby Bear."
Finally, you'll arrive at the beautifully barren salt flats, a geologic wonder and the setting of the house in the thought-provoking 2020 fantasy drama "Nine Days" (premiering in select theatres in summer 2021). There's seemingly infinite space to stretch out, walk, take photographs or pedal bikes across the crystalline-solid surface of this desert. So make use of it. (But please note that the Bonneville Salt Flats are fragile and remote and require some planning to visit safely.)
Where to Stay: Salt Lake City
How to Spend Bonus Time: This itinerary gives a whirlwind tour of downtown Salt Lake, but the city merits far more time if you can take it. Dine in one of the city's excellent locally-owned restaurants downtown, head to the foothills for a hike or mountain bike ride, score some ski days at any of the seven ski resorts within 45 minutes of town, or catch a concert, symphony, ballet or gallery stroll.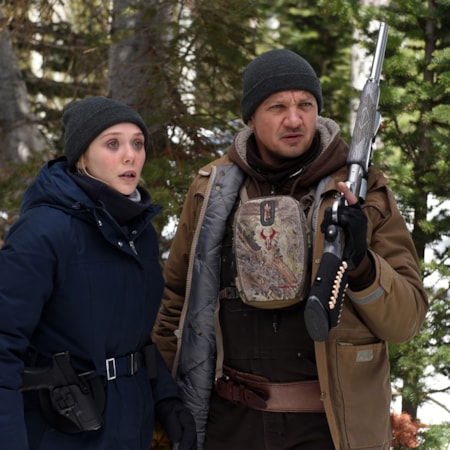 Venture into the Mountains: Weber Canyon, Snowbasin, Coalville
83 Miles
Next, you'll head from the desert to the mountain peaks and valleys north of Salt Lake. About 45 minutes north of the city, you'll turn up the winding road of Weber Canyon, which feels a world away from civilization. Here, some scenes from the crime mystery "Wind River" (pictured at left) were filmed — but we'll turn back to that later.
In the meantime, head up to Snowbasin Resort, which is an utter delight in both summer and winter, with something fun to do year-round, whether it's skiing, dining in the resort's fine slopeside restaurants, or catching a concert on the grass in the summer. Snowbasin was the setting of the 2010 thriller "Frozen," in which three hapless friends were stranded on a resort chairlift at night and forced to try desperate means to escape. You're certain to enjoy the resort much more than the film's protagonists.
Next you can head eastward to Coalville, where much of "Wind River" was shot. Its director sought a true frontier feel, as close as possible to the production's base in Park City. Here in windswept Coalville, a harsh winter climate would be on full display. They succeeded — the film's chilly setting suits its tragic premise.
Where to Stay: Snowbasin area or Kamas
How to Spend Bonus Time: If you're visiting in the winter, absolutely spend a few days at Snowbasin Resort, a gorgeous resort whose amenities were built for the 2002 Winter Olympic Games in Salt Lake. Its ambience and cuisine are absolutely top-notch. If you're in town during the warmer months, plan a stop at Pineview Reservoir (review how to visit responsibly), which may have the absolute prettiest views of any lake you've boated on. You're only an hour from Park City, yet you feel like you've escaped to a quiet old-fashioned mountain town.