Best Spots to Get Olympic Spirit
Follow the path of past and future Olympic athletes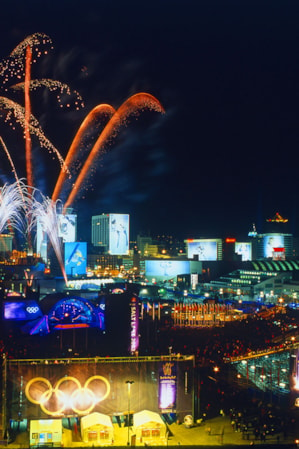 Just because Utah's 2002 Olympic Winter Games are in the past doesn't mean that the Olympic spirit has been snuffed out. Athletes still train here, and ski schools at Utah resorts might be the start of a future medal-contenders career. Tackle a winter sport at some of the same places that starred alongside Olympians more than a decade ago.
The Park City area held freestyle, alpine and cross-country skiing and snowboarding on the mountain as well as the luge, bobsleigh and skeleton at the Utah Olympic Park. Downhill events and ice events took place in the Ogden area and Salt Lake City area, respectively.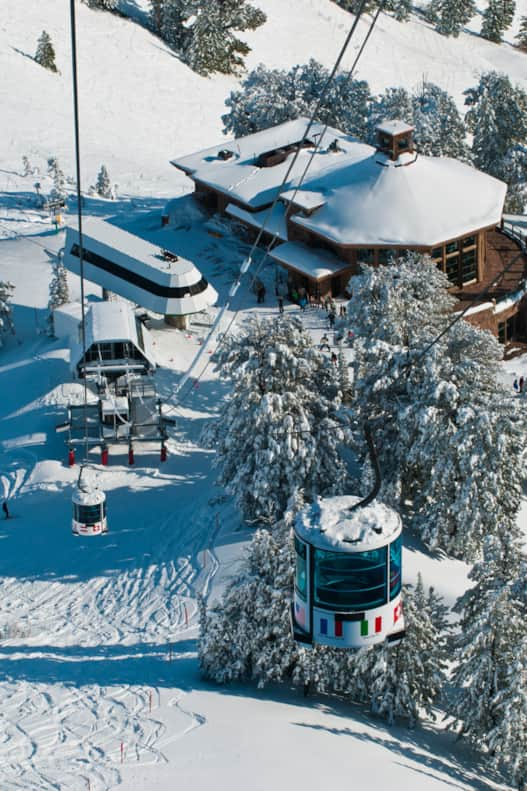 Sticks, Bumps and Tricks
At Park City's Deer Valley Resort, skiers searching for Olympic history have two trails on Bald Eagle Mountain to choose from. Know You Don't and Champion were sites for 2002 Olympic slalom and mogul events, respectively. Champion is where local skier Shannon Barhke won silver in 2002, and it's a favorite run for another local, 2010 mogul bronze medalist Byron Wilson.
Also in Park City is the Eagle Race Arena at Park City Mountain, where Bode Miller came from behind in the men's combined alpine skiing event to win a silver medal in 2002. Park City was also host to other events, as well: giant slalom, snowboarding parallel giant slalom and snowboarding halfpipe. Got a little trickster in your ski/snowboard soul? Try your skills on the 22-foot Eagle Superpipe at Park City.
The Salt Lake 2002 Olympic Winter Games also inspired the Baldy chairlift, which allows for the connection between Alta Ski Area and Snowbird Resort. If you want to sample the best of both, use the interconnect and ski them together in one day.
For skiers of the long-distance nature, check out cross-country skiing at the Soldier Hollow Nordic Center in stunning Heber Valley, which hosted the biathlon and cross-country ski events. This center offers lessons and rentals, and terrain for skiers of all levels. In addition to the beautifully manicured cross-country ski trails, it now has the longest tubing lanes in the country.
Learn about one newbie's attempts to ski in the tracks of Olympians: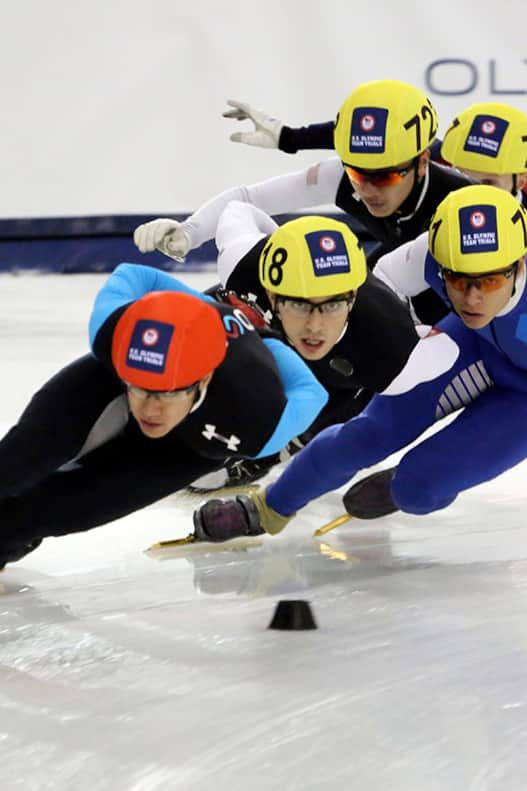 Downhill
Head to Snowbasin Resort to get a taste for the thrill of Olympic-level downhill skiing. To follow the route that made up the women's Wildflower Downhill course, take the John Paul Express Quad to the Allen Peak Tram. The course begins at Women's Start, merges onto John Paul Trail, then Wildflower Downhill, Draba Drop, City Hill, and finally, Women's Finish. Altogether, that's 2,625 feet of vertical drop. There are no medals here, but you can pat yourself on the back for an excellent effort.

The men's Grizzly Downhill was here, as well. It has fewer trail merges than the women's course and 2,897 feet of vertical, so you won't have to bring a map. Take the John Paul Express Quad to the Allen Peak Tram, which will let you off at the starting line. Hit Men's Start, then merge onto John Paul Trail and then Grizzly Downhill. Don't worry about timing yourself. If you can complete both of these advanced-territory accomplishments, you deserve a gold medal in the form of beer at the bar at the end of your ski day.
Tracks and Ice
At Park City's Utah Olympic Park in Park City, rip through the 15 turns of the Olympic bobseld track on the Comet Bobsled ride to experience 5Gs of force, or give it a solo (a little slower, but face-first) go on the skeleton. If you're lucky during your visit, you'll spy athletes training on the sliding track, Nordic ski jumps, a freestyle aerials winter training and competition hill, and the 750,000-gallon training pool. While you're at the Utah Olympic Park, for more immersion in ski and Olympic history, don't miss the Alf Engen Ski Museum and George S. and Dolores Doré Eccles 2002 Olympic Winter Games Museum.
In Salt Lake City, the Utah Olympic Oval is considered to have the fastest ice in the world. The Utah Olympic Oval is where eight out of 10 world speed skating records were shattered during the games. Today, anyone can lace up a pair of skates for a skate on the 400-meter track, take a class in figure skating or curling, and sit back to witness top athletes train to beat their personal bests. Give it a try during a public skate session, or drop in on a speed skating class. Maybe speed skating is too fast for you? No matter. Watch from the sidelines as the skaters become blurs across the ice. There should be medals for watching without getting whiplash.
In addition, the Peaks Ice Arena in Provo has two Olympic-size ice rinks providing fun, year-round activities for all ages such as ice skating, ice hockey, broom ball, floor hockey, figure skating and indoor soccer. And Ogden's Ice Sheet, site of Olympic Curling events, is a year-round community ice recreation center. Activities include hockey, skating lessons, and curling.
Chase the Dream
If you can't get enough of Utah's Olympic Legacy, read more about the slopes and sites that defined our Winter Games, and hear from the Utah Olympic Legacy Foundation how you and your family can get inspired.
Cross-country Skiing in the Tracks of Olympians
Utah cross country skiing for beginners starts with techniques. Soldier Hollow is the perfect location and hosted 2 events for the 2002 Winter Olympics.