Flood Safety
Due to record snowpack and high amounts of spring runoff, please be advised of potential flooding that could impact travel plans.
Learn more
Robert Redford Sets the Sundance Scene
There's a history to Sundance. There's a story to be told.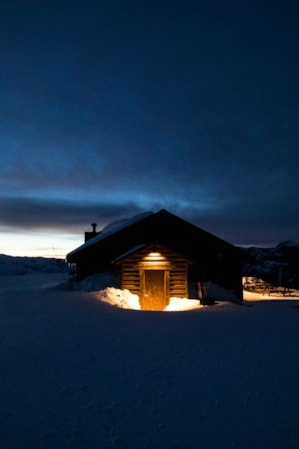 Pale aspens masked against white snow cradle a slew of dramatic peaks. One peak — an impressive limestone wallscape — looms particularly large: Mount Timpanogos. The second tallest peak in Utah's Wasatch Range, "Timp" watches over Sundance Mountain Resort nestled among thousands of acres of protected wilderness. The fall beauty of cycling the Alpine Loop and hiking among the lingering wildflowers has given way to cross country skiing, night owling (guided nighttime snowshoeing) and carving up slopes. Only the hardiest of fly fishers remain. Winter has descended on Provo Canyon.
What's the spark that kindled Sundance Mountain Resort? Resort founder Robert Redford saw it as a place to hear and tell stories.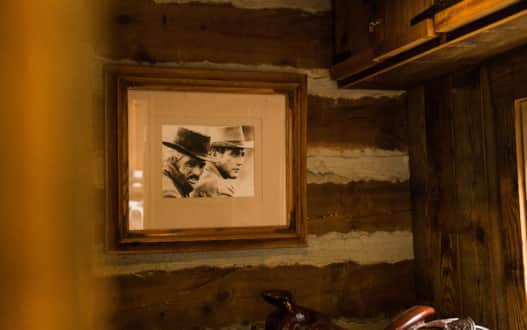 "It's about storytelling...There's a history to Sundance. There's a story to be told," says Redford, an actor, director and Utah enthusiast.
Only an hour from Salt Lake City International Airport, the Provo resort is rustic elegance steeped in dramatic scenery. Its 42 runs cross more than 450 acres with 2,150 vertical feet. Its classic cabins boast rough sawn wood and stone fireplaces. Everything breathes high quality.
Sundance's own story started with a misrouted road trip. Redford, on his way West, came up Provo Canyon by mistake but was quickly captivated by the presence of Mount Timpanogos. He took a side road for a closer look, which brought him to the area that is now Sundance Mountain Resort.
"[Sundance] always feels new, it always feels fresh, and it sets in motion a different attitude where I then begin to slow down."
– Robert Redford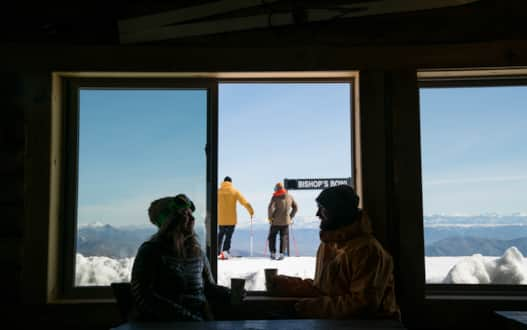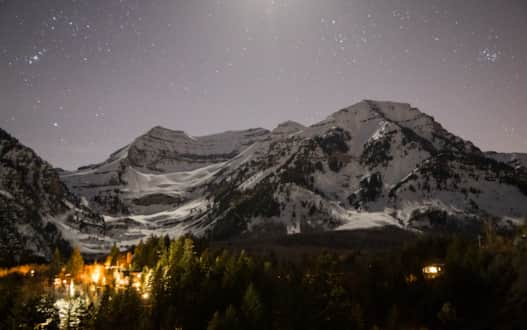 At the time it was a small resort called Timp Haven with a homemade rope tow, a single chair lift and a T-bar. Attracted to the land for both its potential as a creative hub and a landmark resort, Redford also saw his purchase as an act of preservation. He wanted the stories of this land, originally a cool-temperature summer mecca for the Ute tribe, to live on for future generations, free from major development.
A decade later, in 1981, the Sundance Institute was founded at Sundance Mountain Resort, bringing writers, directors, actors and artists together to collaborate among the natural beauty of Provo Canyon. Since then, the Institute has grown and moved on, spread out among offices in Park City, Los Angeles and New York City, with the exciting culmination taking place each January at the Sundance Film Festival in Park City (45 minutes away from the resort), which introduces a global audience to groundbreaking work in independent film.
Just as stories and emotions drive the decades of films propelled by the Sundance Institute, the resort itself still knows how to summon a strong reaction. "It always feels new, it always feels fresh, and it sets in motion a different attitude where I then begin to slow down," says Redford. Few sentiments rival the feeling of a Mount Timpanogos vista set among the quality and class of Sundance Mountain Resort. When Redford, too, decided to move on, selling the resort to hotel and real estate investment firms, Broadreach Capital Partners and Cedar Capital Partners, his first task was to assure the public that he was not merely transferring the land but its ideals and that it was time for others to carry on and build upon its legacies.
Whether you're slowing down or aiming to capture the feeling Redford describes while being "up top and cutting loose" on his favorite run — the wide-open Bishop's Bowl — his invitation is simple: "come here and see what you feel."