COVID-19 Travel
Please adhere to local guidelines for safe and responsible travel, including following the statewide mask mandate.
Read more

Neighborhoods
9th and 9th district

Just off downtown, tree-lined streets on SLC's famous grid system lead to hip neighborhoods like the 9th and 9th district, home to bustling espresso bars and bakeries like Coffee Garden and Tulie as well as a burgeoning food scene exemplified by Pago, famous for artfully crafted American cuisine showcasing locally-sourced ingredients. The district (in partnership with its close-by, sister neighborhood, the Maven District) is also brimming with 40-plus women-owned businesses that are helping to boost the local economy, as well as each other.

Campus district

A quick trip on TRAX, SLC's light rail system, takes you from city center past The Leonardo science museum to the University of Utah campus district, home to Red Butte Garden and Arboretum and the Natural History Museum of Utah. The campus area is also adjacent to multiple access points to the Bonneville Shoreline Trail, a sprawling network of trails lacing the foothills behind the city with nearly 100 miles of hiking, running and biking trails, an after-work favorite for locals. Explore Salt Lake's backyard adventure hikes and Learn more at visitsaltlake.com

Downtown

This is the beating heart of SLC, where historic architecture and historic sites frame a bustling shopping, restaurant and nightlife scene. Downtown is the place for art gallery hops and festivals, live music, chocolate tasting, Jazz games, and the downtown Farmers Market. See it all on TRAX or the GREENbike SLC bike-sharing program. Learn more at visitsaltlake.com

Sugar House

Sugar House is the place for local shops with an eclectic fair. One of Salt Lake's oldest neighborhoods, the area features a diverse lineup of art galleries, bookstores and boutiques in its now-booming business district, which surrounds the beautiful Sugar House park. Learn more at visitsaltlake.com

The Avenues and Capitol Hill

If you're in for an uphill drive through some of Salt Lake's oldest and most unique neighborhoods, drive through The Avenues and Capitol Hill, perhaps the quirkiest and artsiest neighborhoods in SLC. Capitol Hill offers an unforgettable high-elevation view of the entire Salt Lake metropolitan area from Ensign Peak. Learn more at visitsaltlake.com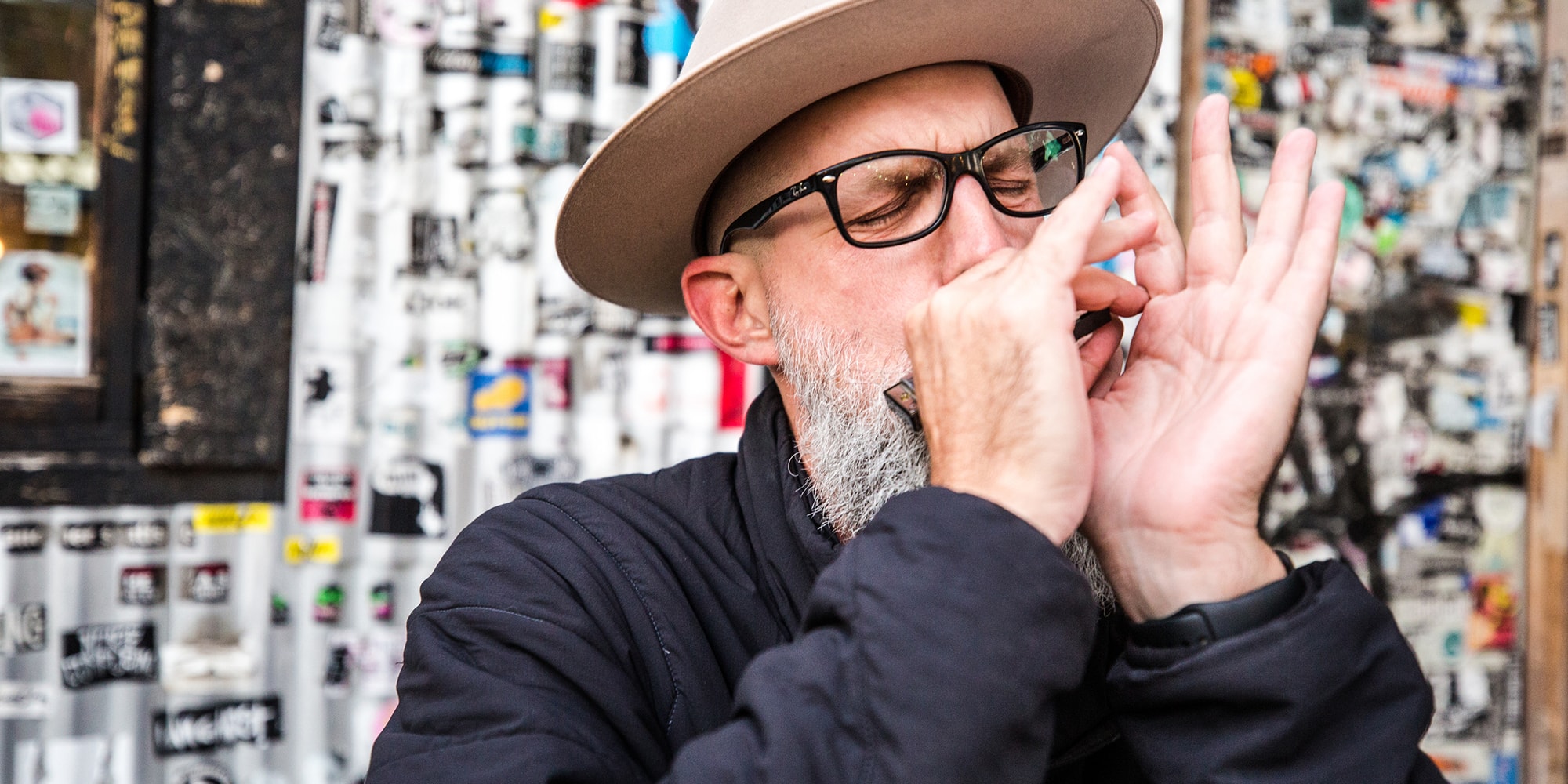 Things to Do in Salt Lake City
Arts and Culture

From performing arts to museums and heritage sites, check out Salt Lake City's art offerings and festivals.

City Creek Center

Satisfy your shopping fix with a stroll through City Creek Center and browse Apple, Anthropologie, Coach, Nordstrom and more. This is a one-of-a-kind mall with a retractable roof and a running creek stocked with local brown trout.

Hiking

Unlike most other metropolitan areas, lush and beautiful mountains and canyons (which include four world-class ski resorts for winter visitors) sit on the very borders of the city and offer hiking opportunities within minutes of its hustle and bustle. Find out where to hike in Salt Lake City.

Little Cottonwood Canyon and Big Cottonwood Canyon

Around 20 miles from Salt Lake City, Little Cottonwood and Big Cottonwood are home to four incredible Utah ski resorts. The Cottonwoods in summer are safe havens for incredible climbing, bouldering, hiking, trail running, cycling and mountain biking, both on and off the resorts. Both canyons are designated scenic byways.

Natural History Museum of Utah

Dubbed the "Trailhead to Utah," the Natural History Museum of Utah (NHMU) features an expansive collection of dinosaur skeletons, interactive biology, geology and Native American cultural exhibits housed in one of the most architecturally distinctive buildings in the state.

Temple Square

The spiritual center for The Church of Jesus Christ of Latter-day Saints, Temple Square offers free walking tours of the Temple grounds available in forty languages. The area also provides access to one of the most extensive collections of genealogical records in the world and frequent performances by the Mormon Tabernacle Choir.

Utah State Capitol

The 40-acre Utah State Capitol complex is a delightful place to stretch your legs and savor the views southward across the city to the rugged spine of the Wasatch Mountains. The Capitol is free and open to the public, with regular tours of the building's striking interior.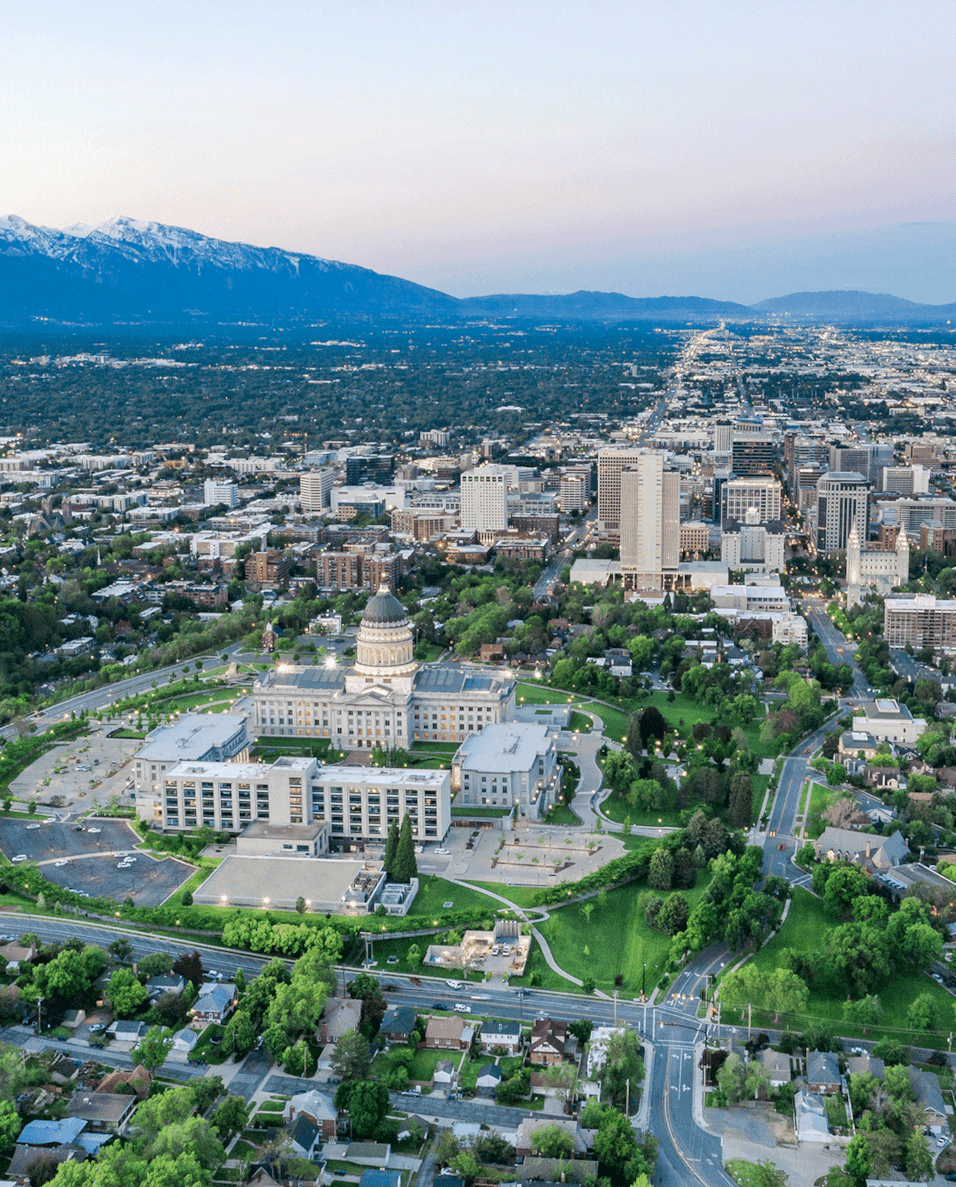 Play The Hits: Exploring Salt Lake City's Iconic Sights
Utah's capital city boasts a unique history. It is rich in frontier history for sure but its story didn't end (or begin) there. Experience the many layers of history, prehistory and contemporary culture.
Highlights
Temple Square
Utah Museum of Contemporary Art
Natural History Museum of Utah
Red Butte Gardens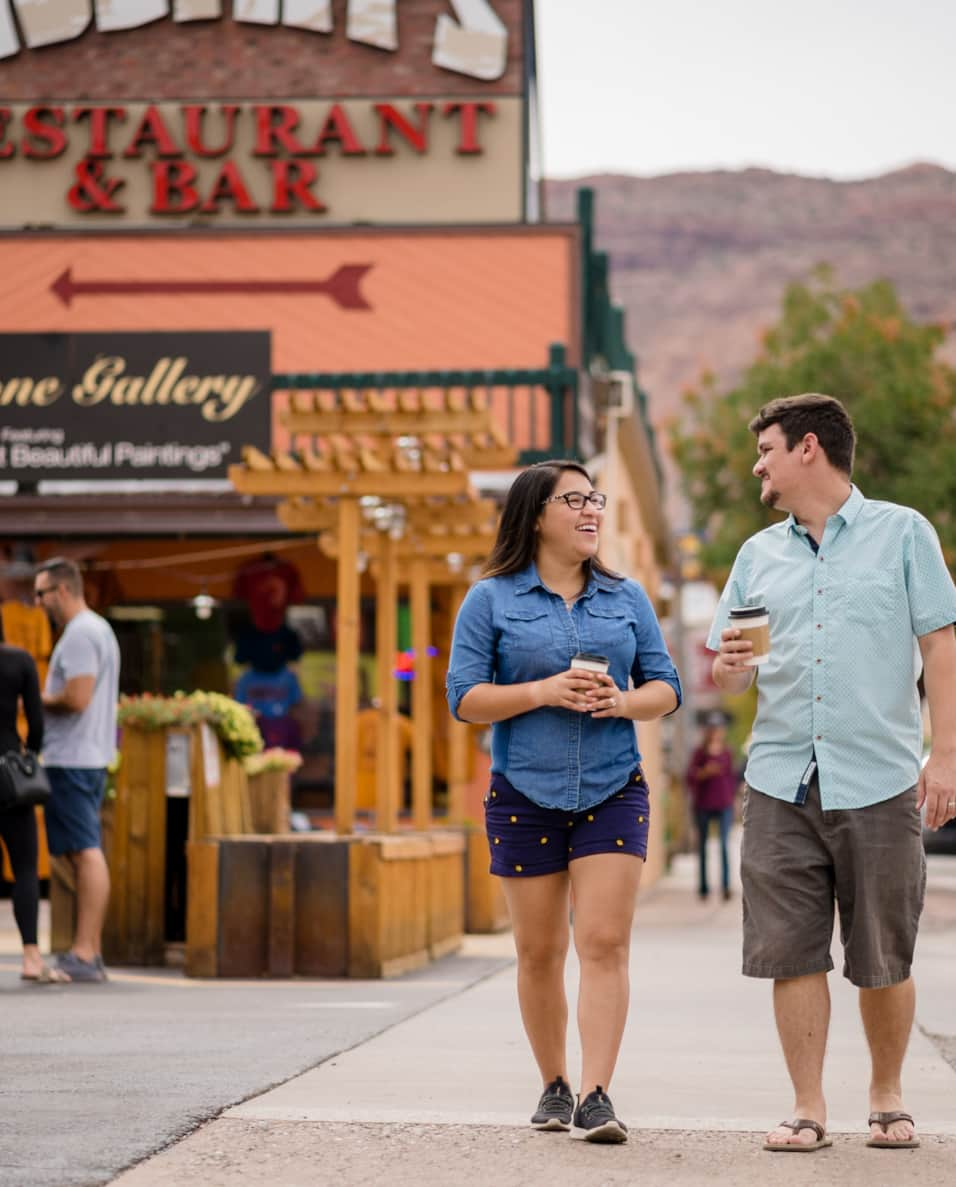 Salt Lake City to Moab
Moab is Utah's adventure epicenter — a place where world-renowned natural destinations are scattered around a town that's brimming with local charm. Be sure to bring a vivid imagination and taste for exploration along with your hiking shoes, sunscreen and water bottle, because this is not your typical retreat.
Highlights
Arches National Park
Guided 4x4 Wheeling
Canyonlands Stargazing