COVID-19 Travel
Please adhere to local guidelines for safe and responsible travel, including following the statewide mask mandate.
Read more
A Year-Round Guide to Great Salt Lake State Park
Great Salt Lake State Park is easy to access from Salt Lake City and makes for a great spot to get out on the water, with unbeatable sunset views.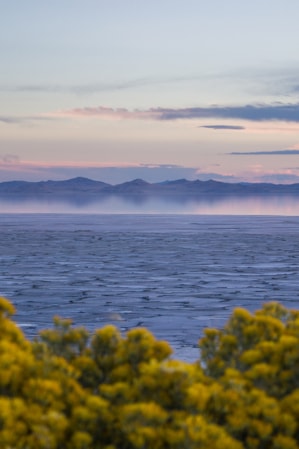 Standing on the Great Salt Lake's quiet southern shore, I can almost imagine this place in its heyday. A half-dozen bathing resorts lined the lake, the most famous of which was the Great Saltair, which was nicknamed the "Coney Island of the West" — and people screamed on the roller coaster while couples danced the night away on "the world's biggest wooden dance floor." Amazed by the notion that they couldn't sink in the briny waters, visitors traveled first by wagons and later trains and cars to experience "Floating Like a Cork" for themselves, beckoned by one of the area's first taglines.
But when the bathing boom went bust, the resorts closed, and the glory days ended for good when the Great Saltair closed in 1958. Today, the area is home to an entirely different attraction: Great Salt Lake State Park, which offers an abundance of outdoor adventures that active-minded types can take advantage of year-round.
Lake Oasis
Great Salt Lake State Park's picturesque views, water recreation and right-off-the-interstate location make it a convenient and appealing stop from Salt Lake City. Taking I-80 from downtown, we exit at Saltair, the site of the amusement-packed bathing resort-turned-concert venue, and follow the road left to the state park entrance. First opened to the public in 1978, Great Salt Lake State Park is located on the lake's southern side and is best known for its marina.
The new visitor's center bustles with families discovering lake lore, and outdoors sailors prepare and launch their boats to take advantage of the sunny day. Kayak/paddleboard rentals (which are currently unavailable), RV-friendly campgrounds and a small eatery round out the offerings.
Back in the Day
A remnant of the massive, ancient Lake Bonneville, the Great Salt Lake gets its extreme salinity because it has no outlet — and it can be two to seven times saltier than seawater!
Beginning at the Visitor Center deck, we gaze out at Lake Bonneville's former shoreline along the mountains, imagining how where we now stand was once below 1,000 feet of water. Towering above this natural view is one of man's marvels: the world's cleanest smelter, built by mining company Kennecott Copper and reaching nearly as high as the Empire State Building.
Indoors, we pay a visit to one of the lake's only residents: brine shrimp. The Great Salt Lake is too salty for fish, but these tiny critters — better known as sea monkeys — thrive. See them up close in a tank, or channel your 1990's nostalgia and take home a set from the gift shop.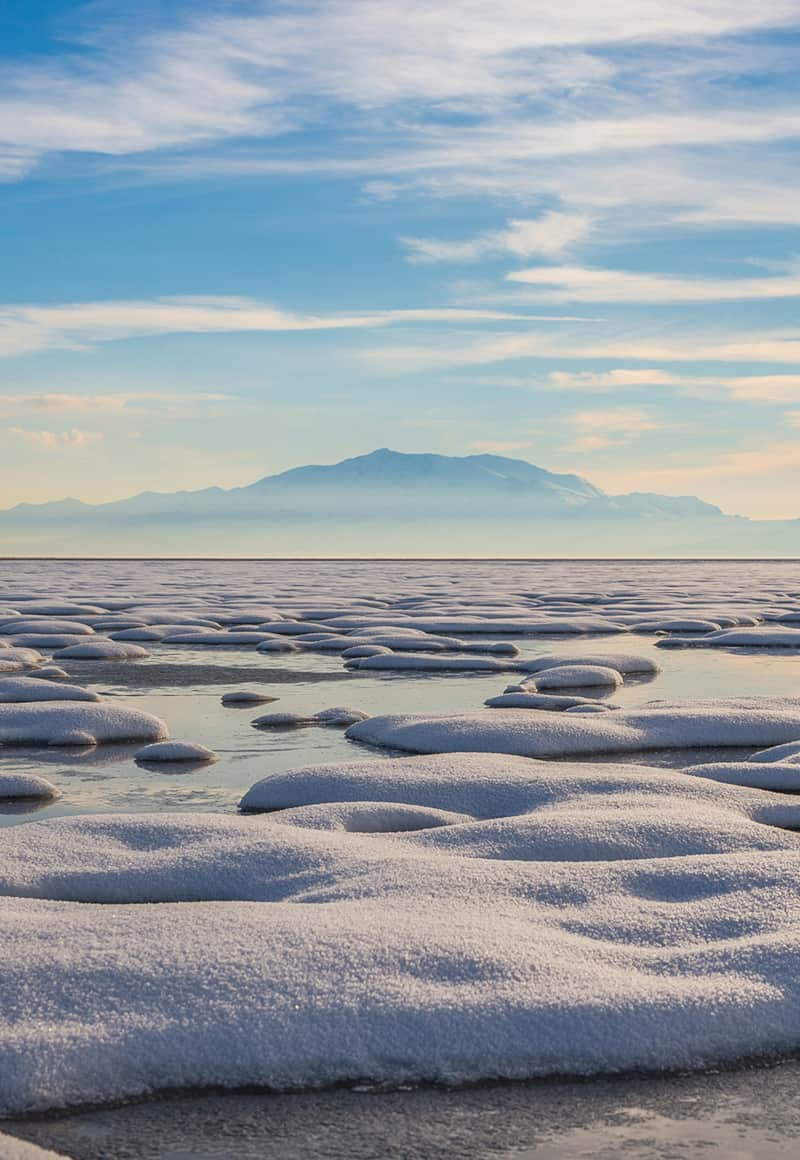 "The lake's best views are found simply by waiting."
Listen & Learn
While there's no hiking trail at this state park per se, there is a free audio tour that digs into the extensive history. Our phones in hand, we tune in to narrators as they describe the oolitic sand under our feet on Silver Sands Beach as we walk onto the lake's rocky shores and look out at Stansbury and Fremont Islands from an observation deck.
But the lake's best views are found simply by waiting. We wrap up our tour close to sunset, follow a dirt path adjacent to the Marina to a rocky beach and take a perch to watch nature put on a show. Brilliant colors setting over the water make the Great Salt Lake one of the valley's sunset secrets.
Sailing an Inland Sea
A 100-year sailing tradition persists at the Great Salt Lake, and once on the water, many say it's just like being on the ocean. Boat after boat glides in and out of the marina as we walk the audio tour route, and a line of white sails stretches across the horizon as sailors tack in the wind. Years of drought kept boats out, and eager boat captains are thrilled to be back on the water.
The lake can be challenging to sail, but Gonzo Boat Rentals & Tours offers short intro lessons and full certifications at the state park.
Kayaking & Paddleboarding
Many still come to bob in the Great Salt Lake, but its high salt content and buggy trek to reach the water keeps other swimmers away. If you want to escape the shore without getting wet, rent a kayak or stand up paddleboard from Gonzo Boat Rentals. Paddle toward Saltair and imagine trainloads of tourists floating, or make your way toward the nearby islands for a closer look.
Note: Unfortunately, a storm damaged the rental area and rentals are indefinitely closed, so you'll have to bring your own for now!
Sunset Cruising
Experience the Great Salt Lake's legendary sunsets on the water with a dinner cruise from Gonzo Boat Rentals. Their 53-foot yacht, aptly named Sunset, offers gourmet cuisine, special occasion dinners and Sunday lunches. Tours begin at the marina.
Birdwatching
A veritable birding paradise, the Great Salt Lake plays host to millions of migrating waterfowl in spring and fall, while many seagulls, shorebirds and ducks make it their more permanent home. Utah's state bird, the California Seagull, can be seen in large numbers along with endangered peregrine falcons and bald eagles.
Hungry? Eat at the Lake!
There's only one restaurant on the Great Salt Lake's southern shore, The Sunset Galley, a casual walk-up shop with breakfast, lunch, and cold Utah beers. Open Wednesday-Sunday, typically from 9:00 a.m.-5:00 p.m.
Sleeping on the Lakeshore
Open year-round, the campground at the park accommodates RVs up to 40 feet and has water and electricity available. Call 800-322-3770 or visit ReserveAmerica.com to book.
Winter Wonderland
Because of its high salinity, the Great Salt Lake doesn't usually freeze in winter, but the tourists (and the bugs) drop off. Visit in early winter to see migrating birds and winter residents like bald eagles and ducks.
What's with the Smell? What About the Bugs?
On certain days, you can smell the lake before you can see it, but it's usually confined to the lakeshore so you won't smell it once you get onto the water. Caused by decaying biomass, like algae and brine fly pupae casings, and organic reactions within the saline waters, the smell is common in many swampy, wetland areas.
Bugs can also be a problem in late spring and summer seasons, but the small brine flies don't bite, and as soon as you're on the lake they dissipate. All the more reason to go for a paddle or swim instead of standing on the sidelines!
GPS Coordinates to the park: 40.7336857,-112.210824