U.S. Federal Shutdown Information
At this time, all of Utah's national parks, monuments and recreation areas remain open.
Learn more.
The Best Restaurants In Salt Lake City
A foodie's paradise, Salt Lake offers cuisine beyond the traditional and incorporates creative dishes in pleasing settings.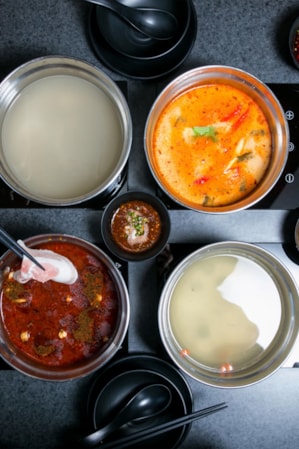 Dining in Salt Lake City has a well-earned reputation for excellence, thanks to its blend of international fare and local specialties. Many restaurants go beyond traditional cuisine, adding distinct twists that have become a Salt Lake trademark. Funeral potatoes, fry sauce and pastrami burgers are just a few of Utah's contributions to the culinary world.
American fare is well-represented in the city, but that's not all. Add to the mix creative foreign dishes served in atmospherically pleasing settings and Salt Lake becomes a foodie's paradise. Here is just a sample — an appetizer, if you will — of the best restaurants in Salt Lake City across several different neighborhoods. Looking to experience a range of cuisines while you explore the city? Consider a Salt Lake City Food Walking Tour.
1. Mr. Shabu | The Gateway

159 S. Rio Grande St.
Mr. Shabu's website notes that "shabu-shabu" is Japanese for "swish-swish," referring to the variety of hotpot broths that set that stage for a delicious meal. Customers can select from popular hotpot broths or create their own distinct flavors. Thinly sliced meats, seafood and vegetables are then dipped into the hotpots, making for a meal that is both yummy and fun. There is also a buffet-style bar for noodles, veggies, seafood and other goodies. The atmosphere is inviting and family-friendly (so is the entire Gateway area). The service is notoriously attentive and polite. And yes, the bathrooms are stocked with toothbrushes, toothpaste and mouthwash so patrons can leave Mr. Shabu with sparkling clean breath!

Other stand-out options for Asian-inspired eats include: Takashi, Chopfuku, Chanon Tai
2. Red Iguana | The West Side

736 W. North Temple and 866 W. South Temple
(Just blocks away from each other!)
Red Iguana regularly tops "best of" lists for its self-proclaimed killer Mexican food. It's hard to argue with that assessment once you've had their enchiladas smothered in one of their unique mole sauces. Small touches like adding a pinch of cinnamon to their red sauce make for extra-flavorful burritos and chimichangas. The peach margaritas are a special treat for adults, while kids of all ages should conclude their meal with fried-ice cream. Red Iguana is a bustling place on weekends but the staff is always unfailingly friendly and attentive. Even diehard Mexican food fans are won over by the combination of incredible meals and fun atmosphere — all at an affordable price. (Read: Salt Lake Latino's Perfected Flavors)

Other can't-miss Latin spots include: Lone Star Taqueria, Chile-Tepin, Sabor Latino
3. Oasis | Downtown
151 S. 500 E.
By now, we've all admitted that breakfast any time of day is awesome. Nestled in the heart of downtown Salt Lake, Oasis Cafe's goal is to "help people every day to have a bit better life and simply be happier." offers breakfast cuisine that is a notch above the rest. Enjoy a classic breakfast or brunch of French toast, eggs and bacon, breakfast burrito and more on the flower-filled outdoor patio. There are also plenty of vegan/vegetarian options. You can also enjoy Oasis' dinner menu!
Other spots for breakfasts past noon include: Hub and Spoke Diner, Pig & A Jelly Jar, Eggs in the City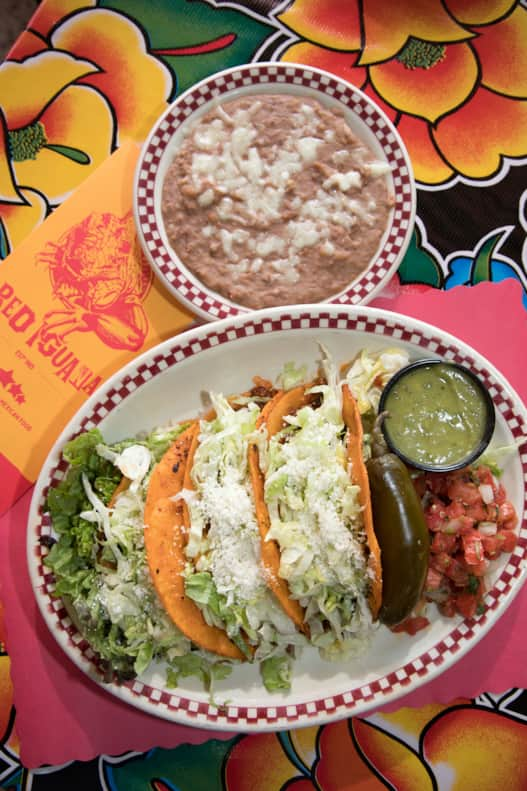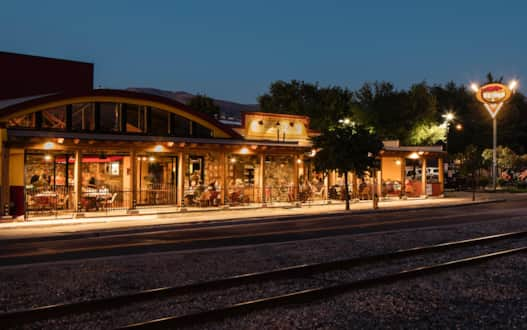 "Dining in Salt Lake City has a well-earned reputation for excellence, thanks to its blend of international fare and local specialties."
4. The Copper Onion | Downtown
111 E. Broadway St. #170
The Copper Onion is an upscale-but-affordable American style restaurant. Familiar favorites like burgers and steak are fantastic, but it's worth exploring other meal options that satisfy the adage "try to order food you can't make at home." Ricotta dumplings, miso polenta and pork chops & farroto are just some of the rotating specialty dishes prepared by the skilled chefs. Exotic options such as braised octopus and native Utah trout circulate into the menu, as do many farm-fresh veggies. Simply put, the meals are creative and the setting is elegant but not intimidating.
Other fine-dining downtown stand-outs include: Cafe Molise, Valter's Osteria, Pallet, Bambara
5. Lucky 13 Bar and Grill | South Salt Lake
135 W. 1300 S.
Lucky 13 is known for its delicious burgers — meat and vegetarian — that have won over locals and food critics alike. It even won Purewow's "Best Burger in Utah" accolades in 2018. Paired with their trademark rosemary fries, any burger you get can be customized to match your tastes. The smoky bacon burger is one of the most popular, complemented by a pre-meal Bloody Mary. Lucky 13 is a popular destination in its own right and is also often the first stop on a night out to catch a Jazz game or a show at one of SLC's theaters. If you're not in the mood for a burger, a chicken wrap or a simple side of onion rings will do the trick. One word of warning: Lucky 13 doesn't hold back on their garlic, so bring along an ample supply of breath mints after indulging.
Other great places to grab a burger include: HSL, Crown Burger, Proper Burger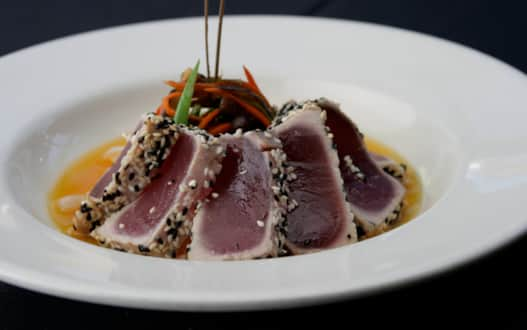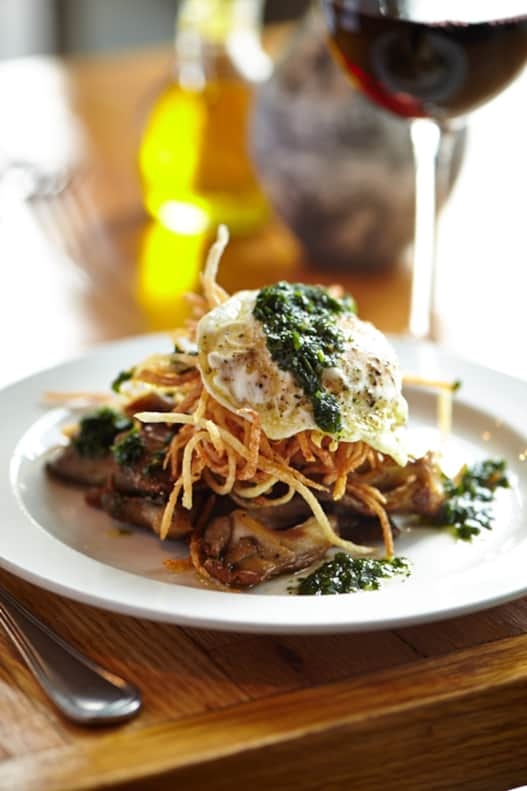 Things to Do in Salt Lake City
City Creek Center

Satisfy your shopping fix with a stroll through City Creek Center and browse Apple, Anthropologie, Coach, Nordstrom and more. This is a one-of-a-kind mall with a retractable roof and a running creek stocked with local brown trout.

Hiking

Unlike most other metropolitan areas, lush and beautiful mountains and canyons (which include four world-class ski resorts for winter visitors) sit on the very borders of the city and offer hiking opportunities within minutes of its hustle and bustle. Find out where to hike in Salt Lake City.

Natural History Museum of Utah

Dubbed the "Trailhead to Utah," the Natural History Museum of Utah (NHMU) features an expansive collection of dinosaur skeletons, interactive biology, geology and Native American cultural exhibits housed in one of the most architecturally distinctive buildings in the state.

Temple Square

The spiritual center for The Church of Jesus Christ of Latter-day Saints, Temple Square offers free walking tours of the Temple grounds available in forty languages. The area also provides access to one of the most extensive collections of genealogical records in the world and frequent performances by the Mormon Tabernacle Choir.

Utah Museum of Contemporary Art

Located near Salt Palace Convention Center, adjacent to the Salt Lake Visitor's center UMOCA is a cornerstone for contemporary culture in Utah, with an ever-changing line up of cutting-edge exhibits. Check the museum's website to see what's current.

Utah State Capitol

The 40-acre Utah State Capitol complex is a delightful place to stretch your legs and savor the views southward across the city to the rugged spine of the Wasatch Mountains. The Capitol is free and open to the public, with regular tours of the building's striking interior.