Popular Boating Lakes
What Utah's lakes lack in quantity, they make up in quality. Many of Utah's most popular lakes are set against stunning orange-red sandstone canyons or surrounded by snow-capped mountains. Here are a few of the best lakes the state has to offer for boaters.
"Utah's whitewater rivers are world-class and its reservoirs and lakes are some of the biggest in the country."
Watersports
Whether you prefer the speed of powerboating or the tranquility of kayaking, Utah has a wealth of watersports. The aforementioned lakes are perfect for flatwater boating and jet-skiing but there are also plenty of adventurous rivers for rafters, canoeists, paddleboarders, kayakers and tubers.
Rafting
The Green River in Moab is perfect for a day outing or as the start of a multi-day rafting trip. The Gates of Lodore along the Green River drifts through incredible towering canyons through the desert. Paddling along the San Juan River in Bears Ears National Monument offers historical side hikes to Ancestral Puebloan dwellings more than 2,000 years old. If rushing whitewater is your preference, Cataract Canyon along the Colorado River in Canyonlands National Park is a thrilling run through the heart of the desert. Schedule a whitewater adventure with one of Utah's many guides.
Stand-Up Paddling
Lake Powell in Glen Canyon National Recreation Area is one of the most popular spots in Southern Utah to go paddleboarding. You can also easily rent boards at Bullfrog Marina, not far from Salt Lake. The warm waters of Sand Hollow State Park Reservoir provide the chance to paddle around beautiful red rocks. If you are looking for a mix of beautiful scenery and calm waters then try Jordanelle Reservoir in Jordanelle State Park. Finally, the iconic Great Salt Lake in Northern Utah provides SUP'ers with incredible views, especially in the early morning and evenings as the sun rises and sets. You can find rentals at or near all the lakes and reservoirs.
Tubing
In addition to whitewater, the Green River is also a great spot for a leisurely float through Gray Canyon surrounded by Utah's beautiful desert and canyon landscape. The Provo River, in both Utah and Wasatch counties, is a mellow float through Class I and II rapids making it perfect for families. For a little more adventure, the Weber River, which begins in Northern Utah's Uinta Mountains, flows a bit more swiftly and makes for a great day with teenagers and older groups. Finally, the two-mile float down the Virgin River in Zion National Park will keep you cool on a hot summer's day. There are a variety of shops that provide rentals and shuttles to make your day as relaxing as a float should be.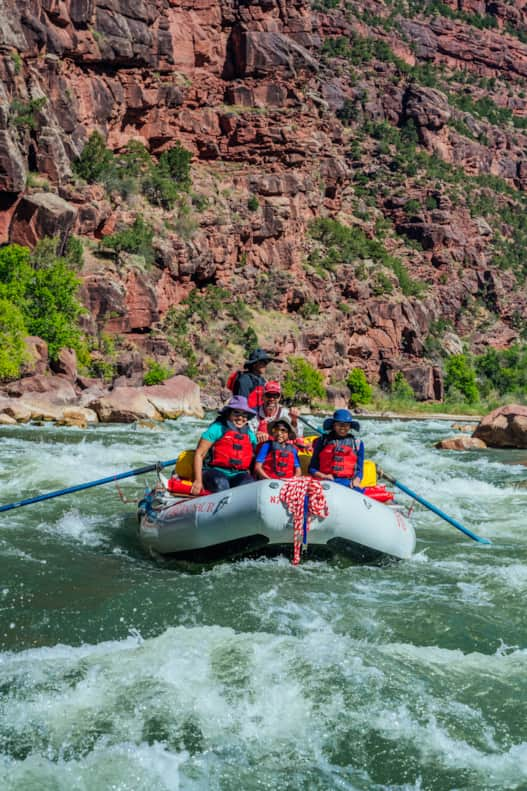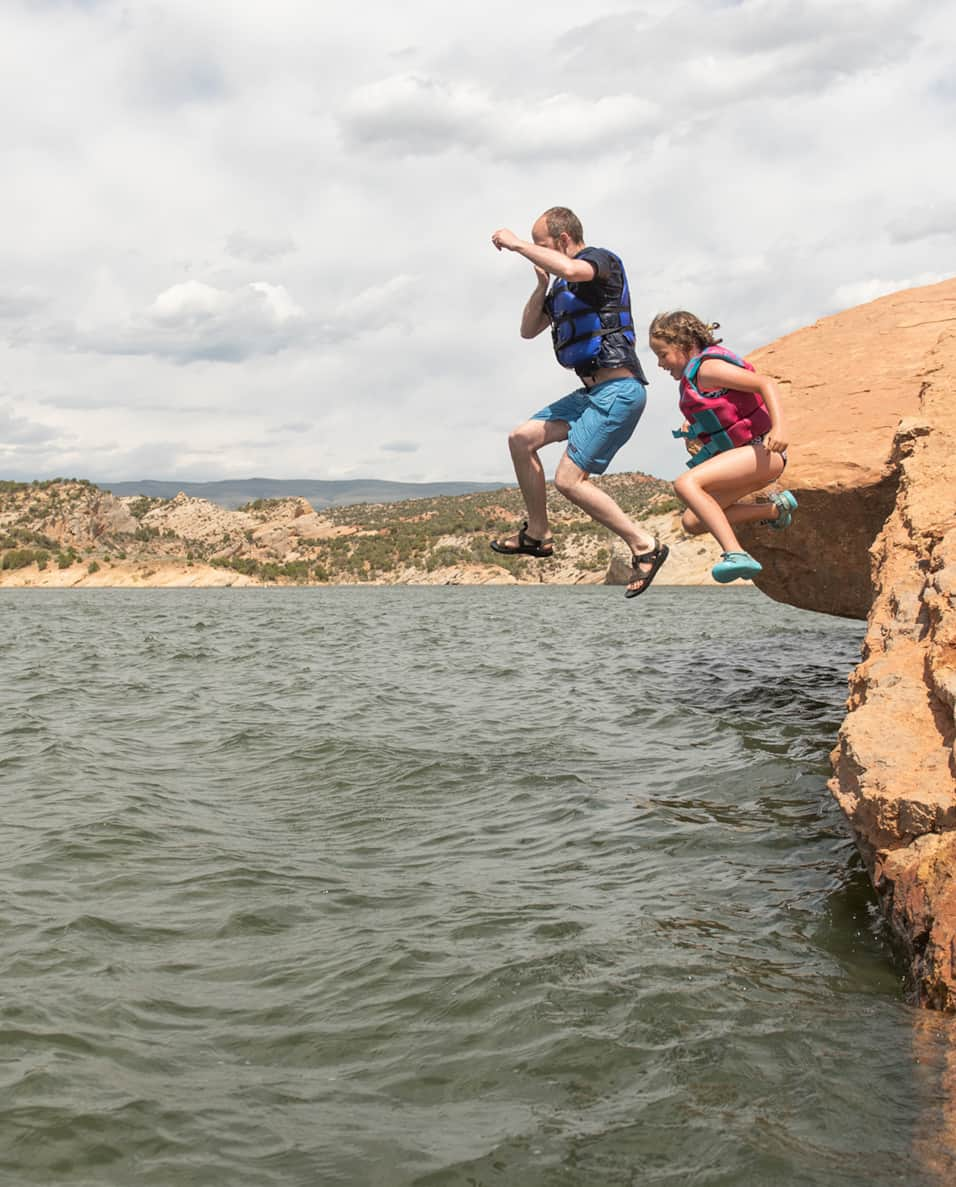 Sandstone Spires & Swimming Holes
Walk the paths of dinosaurs and descend through 200 million years of geologic history in this six-day road trip from Vernal to Kodachrome Basin. It's a kid-friendly desert drive in search of dino tracks, slot canyons and swimming,
Highlights
Dinosaur Tracks in Vernal
Crystal Geyser in Green River
Hoodoos & Slots of Goblin Valley
The Red Cliffs of Capitol Reef
The White Cliffs of Grand Staircase
Sandstone Spires in Kodachrome Basin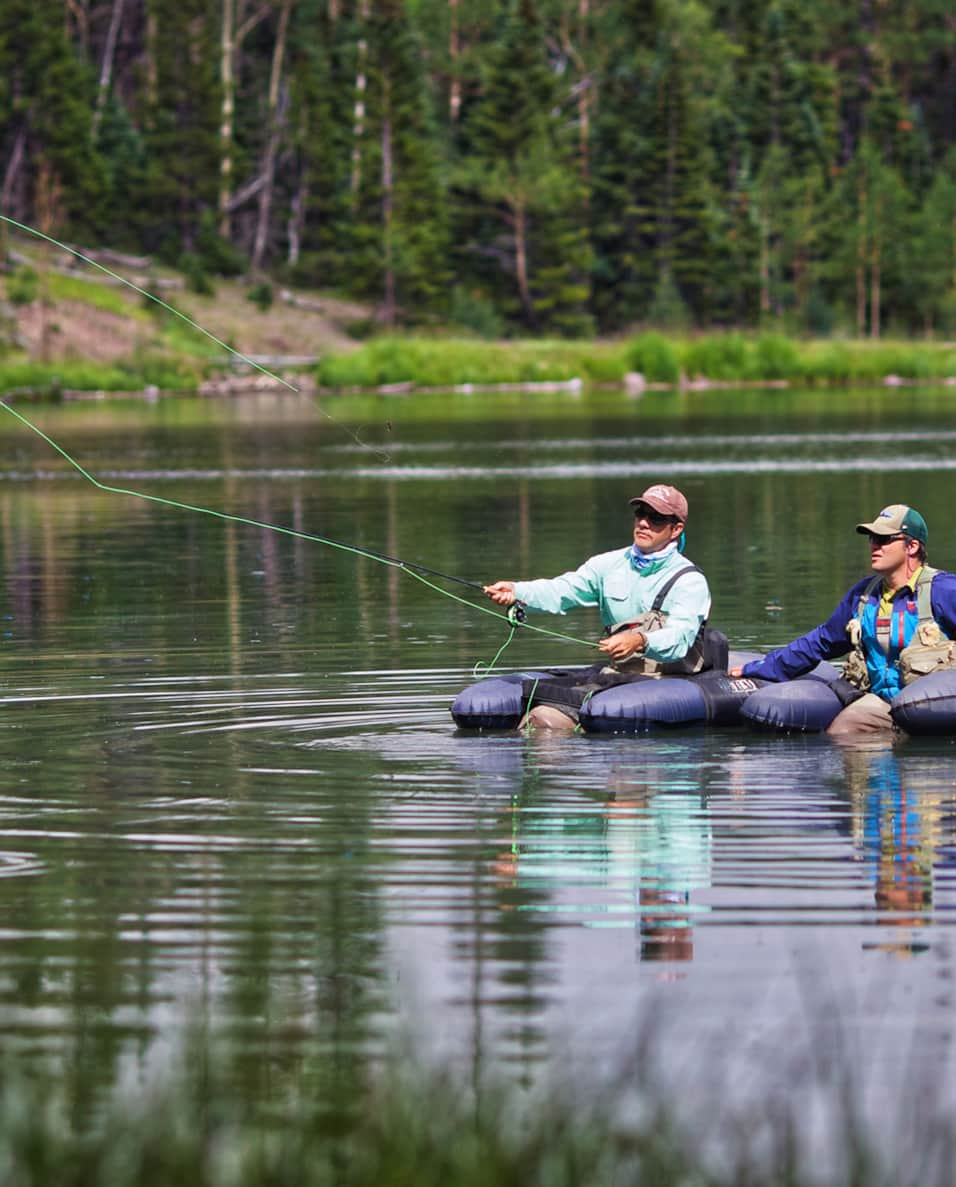 Fishing Between The Mighty 5
Anglers overlook Southern Utah as a fishing destination inappropriately assuming red rock country and fish don't get along. Big mistake.
Highlights
Views of Zion National Park
Pristine Panguitch Lake
High-elevation Boulder Mountain
Scenic Fish Lake