COVID-19 Travel
Please adhere to local guidelines for safe and responsible travel, including following the statewide mask mandate.
Read more
Planning Your Big Snow Trip
Let's plan a powder ski trip to Utah and even help you save some time and money while you're there. Just answer these three questions: Who? When? How much?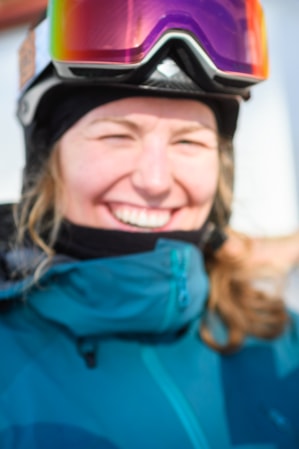 Who is going on this trip?
Experienced powder skiers, families, snowboarders, nonskiers? Utah has a wide range of resorts in urban to remote locations catering to beginner to Olympic skiers and snowboarders looking for powder paradise and everything else. Although there's no guarantee you'll see fresh pow, especially if planning your vacation months in advance, there are seasonal indicators (i.e., El Niño, La Niña) that may help predict which areas of Utah are more favorable for big storms. Check Utah ski weather forecasts for daily and long-range reports and go ahead and bookmark Ski Utah's Official Utah Snow Report.
Yes, you can stay at one resort and chase powder at another! Transportation and lodging options are plentiful throughout the state making it easy to become a Utah powderhound. So, stay a few nights in Park City and, if a storm is predicted in the Cottonwood Canyons, then move to a lodge there and wake up to powder.
Although snowplows and avalanche patrols clear the highways as quickly as possible (Utah schools rarely close for snow), winter driving conditions should always be monitored and respected.
All-wheel drive cars, SUVs or chains are required in the Cottonwood Canyons all season long and recommended everywhere else in Utah. Request one in advance when renting. If you don't want to drive, then consider a transportation shuttle service, Lyft, Uber or Uber Ski (with ski racks). The UTA Ski Bus can take you from Salt Lake Valley to the Cottonwood Canyon resorts and, in Park City, the city bus is free as well as a great way to find out where to ski, dine and listen to great music. During the Sundance Film Festival, you might also run into a celebrity or two.
If you have nonskiers, then the Cottonwood Canyons resorts (Alta, Snowbird, Solitude, Brighton) near Salt Lake City or Snowbasin and Powder Mountain near Ogden provide numerous entertainment, cultural and shopping activities to give them a fantastic vacation while you're snorkeling through the State's deepest powder. Also, although Deer Valley and Alta are skier-only resorts, snowboarders will find their big snow bliss at adjacent Park City and Snowbird.
If you want powder, powder and more … then consider catskiing at a resort for one run or an entire day, or reserve a spot for heli-skiing and a luxe yurt at Whisper Ridge, Utah's only backcountry ski resort.
For someone hoping for a beach vacation, suggest the Southern Utah resorts including Brian Head and Eagle Point. These aren't on the beach, but if you fly into Las Vegas and spend a few days by a pool in St. George or canyoneering near Zion National Park before you dive into the nearby powder, they might forgive you.
When are you going?
Utah ski season runs from November to April (although Snowbird often runs into June or July). The timing of your vacation will affect the temperature, the snow depths and conditions, and the price.
Although it is coldest in December and January, because of the uncommonly dry air in Utah (pack that moisturizer and lip balm), if the sun is out (sunscreen, too), it feels about 10ish degrees warmer. February typically has greater snowpack and powder and, other than President's Day weekend, fewer people.
Like the old proverb, March skiing often "comes in like a lion and leaves like a lamb" and could be powder, ice, corn or slush all on the same day. It's great! April enjoys spring temps, great lift ticket and lodging deals and, possibly because they're unexpected, some of the best powder days of the season.
How much?
This is the cringe factor for most vacationers, but there are so many ways to save on ski vacations. Lift tickets, lessons and lodging are the biggest expenses in skiing. The prices on these don't change on powder days, although you might purchase your lift tickets in advance for resorts that cap the number of guests (check resort websites).
Consider buying a multi-day/resort pass such as Epic or Ikon for potential savings and flexibility, but watch for blackout dates at particular resorts. If you haven't skied powder before, a half-day lesson will not only introduce you to the bounce-and-flow necessary to post amazing online videos but put you at the front of the lift lines on the busiest days — and show you where the secret stashes are for the day-after-the-storm rides. Group lessons (which are always small at Utah resorts) are less expensive than privates. As for gear, consider renting all-mountain or powder skis for powder days. They help you float on the snow.
Lodging is the most elastic element when it comes to pricing.
Most expensive: ski-in/out resort lodging in Park City and Deer Valley during holidays or Sundance (last week of January).
Least expensive: your slacker brother-in-law's condo early or late season anywhere else.
Hotels, AirBNBs and other lodging services abound throughout the state. Positioning yourself between several ski resorts or other attractions (Utah has a few nice parks that are gorgeous but virtually empty in winter and early spring) means a better chance of skiing more powder. Live like a local. If you can get over being slopeside during New Year's, this is really the easiest way to save money AND SKI MORE POWDER DAYS ON MORE MOUNTAINS.
In the end, it's all about the snow and, honestly, Utah has it. Find the big snow and go! The rest of the decisions are just details. You won't care about the linen count; you'll sleep like a baby regardless, and you won't care about the nightlife, because you'll be in bed early getting ready for the next best powder day of your life.