U.S. Federal Shutdown Information
At this time, all of Utah's national parks, monuments and recreation areas remain open.
Learn more.
Resort Snow Cams
Monitor snowfall and road conditions — and practice safe snow driving. Roads to resorts may close due to unsafe driving conditions, natural avalanches, or avalanche mitigation efforts. Review best practices and latest condtions
Salt Lake Area
Ogden Area
Park City Area
Provo Area
"This science behind The Greatest Snow on Earth® can be boiled down to a single word: flotation."
– Jim Steenburgh, Atmospheric Scientist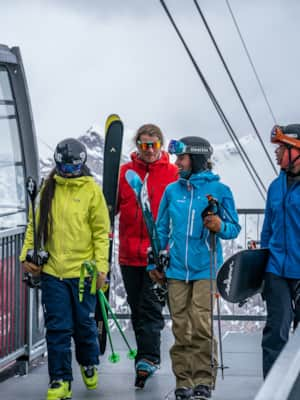 How to Prepare for Your Utah Ski Vacation
Follow these five simple tips to take full advantage of The Greatest Snow on Earth®.