Hiring a Backcountry Ski Guide
Thinking of skiing in Utah's backcountry? Before you go, here are some tips about hiring a ski guide.
It's 7 a.m. and I'm already halfway up 11,132-foot Mount Superior, the iconic backcountry ski line in Utah's Wasatch range, towering over Little Cottonwood Canyon. The sun is starting to peek over the horizon, fresh powder awaits on the slope below me, and besides my friend on the skintrack ahead of me, I can't see another soul. This was worth waking up early for.
As skiers seek to escape the crowds and find a slice of winter solitude for themselves, the backcountry sounds alluring. More and more skiers and snowboarders in Utah are discovering the draw of out-of-bounds terrain. Alpine touring equipment — the type of skis, boots, and bindings required to climb a mountain before skiing down — saw a 29 percent increase in sales year over year between 2019 and 2018 across the country, according to SnowSports Industries America, which estimates that some 1.3 million skiers and snowboarders in America now access the backcountry.
Many come to Utah for its world famous backcountry terrain and deep snowpack. "Utah really does have 'the Greatest Snow on Earth.' What makes that snow particularly nice is its perfect density — not too light, not too heavy, just perfect for floating," says Emilie Drinkwater, a Salt Lake City-based mountain guide certified by the American Mountain Guides Association (AMGA) and the International Federation of Mountain Guides Associations (IFMGA). "Plus, there's not just great snow in the Wasatch. Utah is lucky to have other mountain ranges too, like the Uintas and La Sals." (Read: "How to Have a Wintertime Yurt-to-Yurt Excursion in the La Sals")
But if you're considering heading into the backcountry, there are safety precautions you must know. We've listed a few reasons why hiring a ski guide is the smartest, safest thing you can do, whether you're new to the backcountry or not.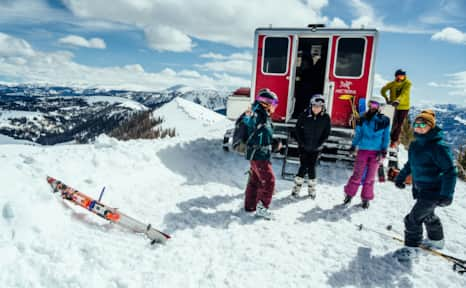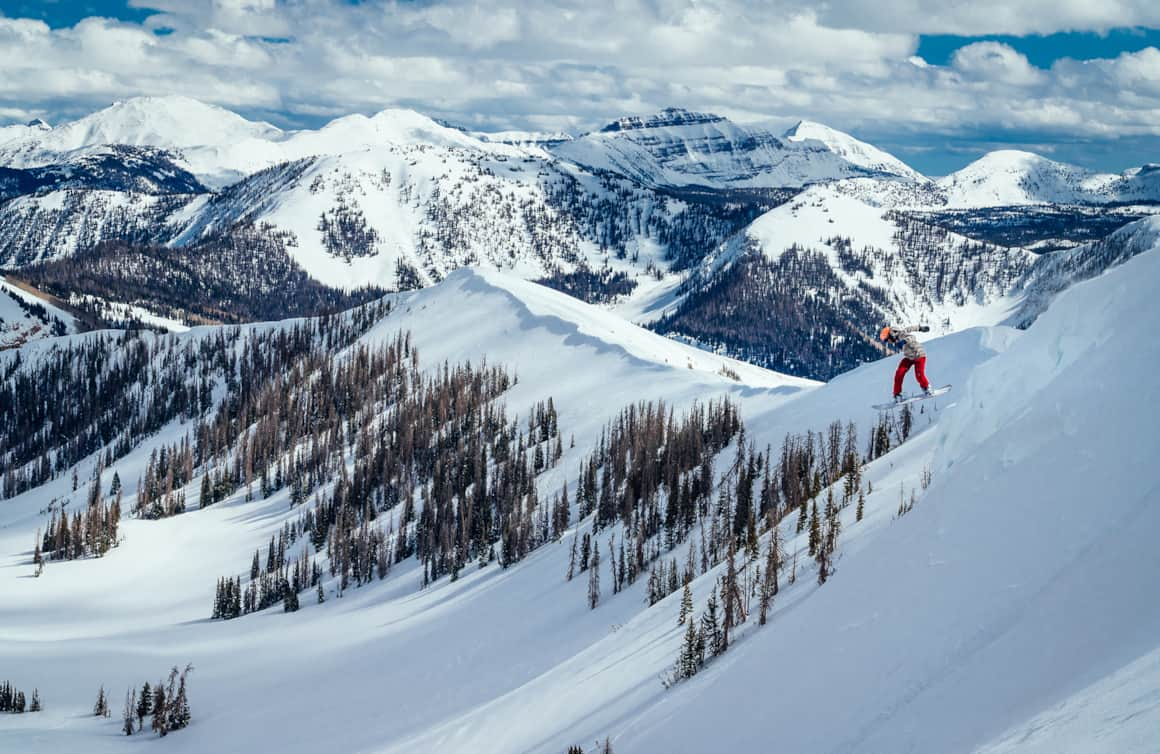 "Hiring a ski guide is the smartest, safest thing you can do, whether you're new to the backcountry or not."
Be Avalanche Aware
Before you go, take an avalanche safety course — many are offered with the classroom component held virtually now. There's a free Know Before You Go online education program that includes the basics and is a good primer before signing up for a full avalanche Level 1 course. Avalanche.org has a database of education courses around the country, or check out classes around Utah, as well as other online resources. Don't forget to get familiar with the daily winter reports and forecasts from the Utah Avalanche Center. (Before you go: Check out this statewide Cross-Country Skiing primer.)
"Even just a little bit of knowledge about avalanches goes a long way in saving people's lives," says Toby Weed, a Logan forecaster with the Utah Avalanche Center. "A lot of people who are unfamiliar with avalanches don't understand that they occur on slopes steeper than 30 degrees. So, if you stay off and away from slopes that are over 30 degrees, you can eliminate any problems."
Also be aware that you're away from the resort, including the ski patrol, avalanche mitigation and rescue infrastructure that comes with that. "Go over prepared. Take extra food, water, first aid supplies, and warm clothes," says Shad Hunter, ski patrol director for Southern Utah's Brian Head Resort. "In case of an emergency, how can you contact an emergency agency or ski patrol? Is there cell service? Tell someone where you are planning on going and when you plan to return. Cover all your bases to ensure a fun and safe trip." (Learn more about how you can support Utah's local search and rescue teams with a Utah Search and Rescue Assistance card.)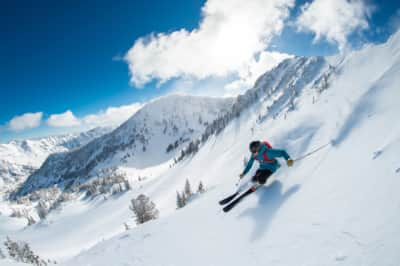 Get Geared Up
You need to be a certain level of skier or snowboarder to head into the backcountry. If you're a beginner or intermediate skier, consider spending a few more seasons fine-tuning your skills at resorts before tackling ungroomed, uncharted terrain (Read: "How to Prepare for Your Utah Ski Vacation"). "The better downhill skier you are, the safer and more fun experience you'll have in the backcountry," says Caroline Gleich, a professional ski mountaineer and activist from Salt Lake City. "Do not neglect your downhill ski skills. I see a lot of people whose uphill skills are stronger than their down. Build your mileage and your legs at the resort first."
Also, backcountry skiing is a gear-intensive activity. You'll need to have the necessary safety equipment — and most importantly, know how to use it — as well as the ski or snowboard gear that'll enable you to get uphill and down safely and efficiently, including skis or a splitboard, touring bindings and boots and skins.
For avalanche safety, you need four critical items: a beacon, shovel, probe and a partner. Talk to your local Utah ski shop about the best gear for you. "You want to know how to use your beacon, but remember that is a last resort," Gleich says. "The biggest thing is to learn how to avoid getting caught in an avalanche in the first place."
"If you're a beginner or intermediate skier, consider spending a few more seasons fine-tuning your skills at resorts before tackling ungroomed, uncharted terrain."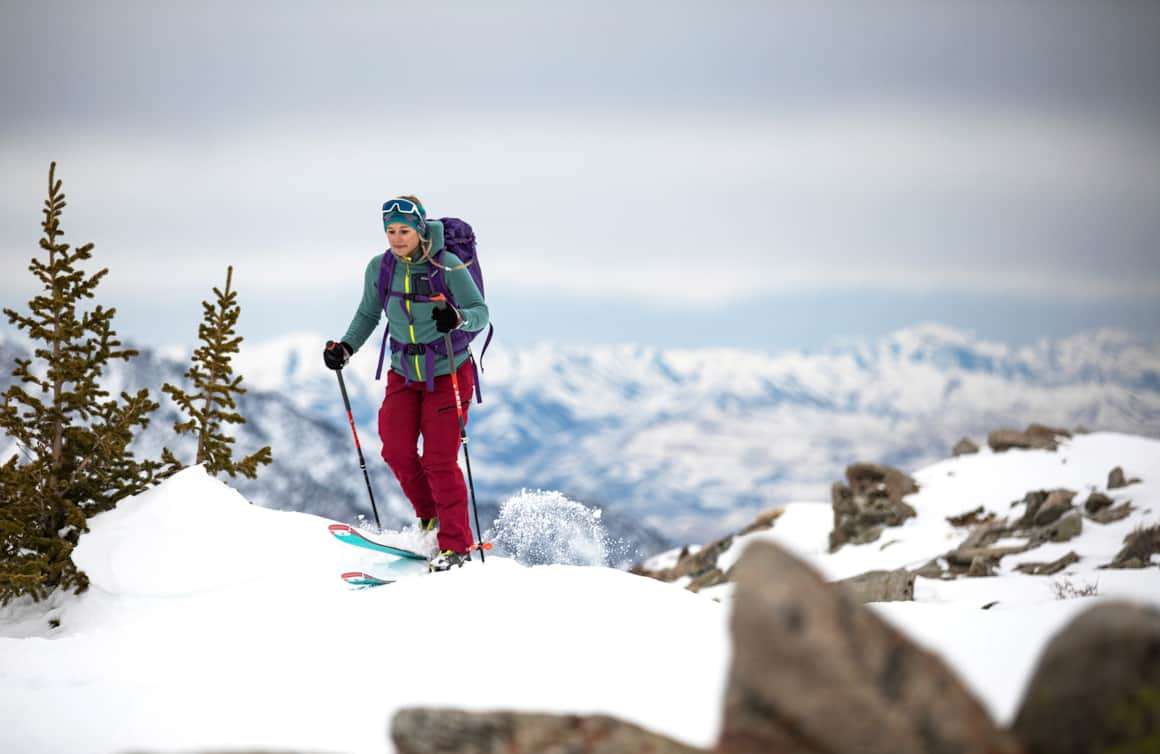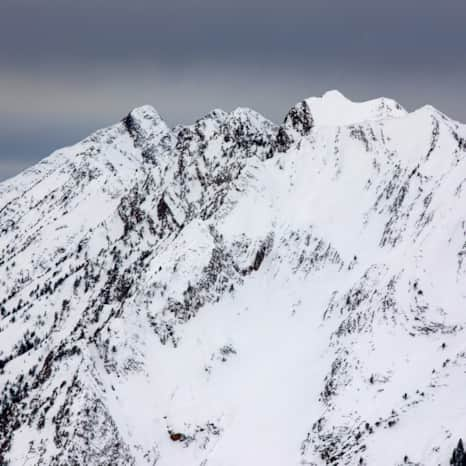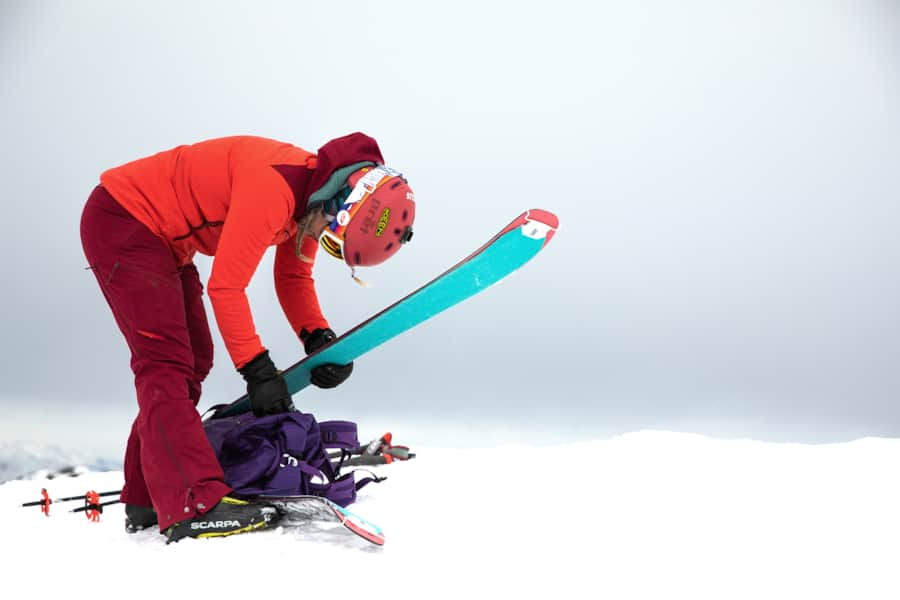 The Benefit of a Guide
A good reason to hire a guide? They know where the best snow is. So if Utah's finest powder is what you're after, a backcountry guide can help you find it. And they can help you get there in a safe manner, making those important decisions on route finding, weather forecasting, and avalanche danger, as well as providing emergency response and first-aid skills. At Park City Powder Cats, which operates on a private ranch in the Uinta Mountains (just 35 minutes from Park City), all backcountry tour guides are members of the National Ski Patrol and have emergency medical technician or outdoor emergency care certifications.
If you're newer to the backcountry, many guiding outfitters also offer backcountry gear on loan (from touring skis to beacons, shovels and probes), so you can test out the equipment before investing in your own setup. Backcountry guides also have all kinds of wisdom and expertise, whether you need help layering your clothes for the day's temperature, tips on how to do a kickturn (if you don't know what that is, then you really should hire a guide), and even setting the skintrack for you.
"Hiring a guide can help eliminate many of the uncertainties one might find in trying to plan a backcountry trip to a new area," Drinkwater says. "A certified ski guide has the skills and knowledge to find powder stashes, manage rapidly changing snow and weather conditions and to take you off the beaten path. If you have a specific objective in mind, a guide can help you achieve that with as much risk minimization and efficiency as possible."
Guides, of course, come at a price, and if the cost is prohibitive, check out resources from organizations like Utah nonprofit SheJumps, which offers outdoor education and outings for all income levels. "This is a beautiful lifelong sport and there are ways you can do it safely," Gleich says.
As for me, after I topped out on Mount Superior on that early winter morning, I looked out over the Wasatch range, sparkling in a fresh coat of snow, and realized the best was yet to come. I'd slogged my way up a mountain in the inky, pre-dawn darkness, but now it was time for my reward: over 2,000 vertical feet of perfect powder turns all the way back down.