How to Prepare for a Utah Ski Trip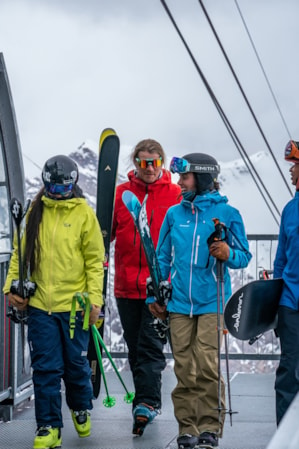 As someone who makes a living forecasting snowfall in Utah and spends close to one hundred days on the slopes each winter, I can tell you that the state's tagline — The Greatest Snow on Earth® — is not just an advertising slogan. It's a meteorological fact. We have an unrivaled combination of quantity, quality and frequency of snowfall and epic terrain. That doesn't mean we don't have our challenges during ski season. We do. But there are ways we can avoid those challenges and even help to mitigate them, all while making the most of our Utah ski and snowboard experience. Before you leave for your Utah ski trip, review our Ski Travel Checklist and keep these five tips in mind: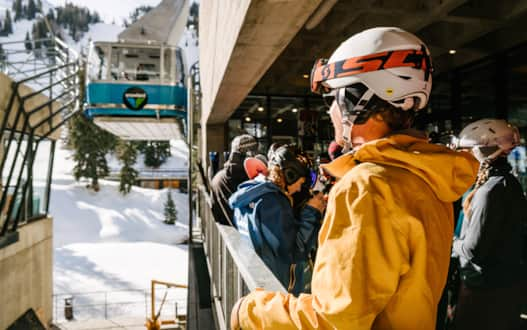 1. Visit During Off-Peak Times
The secret is out, Utah's skiing and snowboarding are unparalleled. That means our resorts often feel the strain of crowds as visitors and locals flock to the slopes. Utah typically sees its largest influx of visitors and snow enthusiasts on holidays and weekends. If you're looking for fewer people, you may want to schedule your travels outside of Christmas through New Year's Day, Martin Luther King Jr. Day weekend and President's Day.
The best time to ski in Utah is midweek or after 1 p.m. While non-holiday weekends can also see lift lines and full parking lots, weekdays rarely see either. If you plan a ski trip to Utah or are a resident, consider planning your on-mountain ski days for weekdays rather than weekends. If weekdays are not an option, another tip is to plan for the afternoons rather than the mornings. My friends and I have a saying, "Last chair, best chair." Crowds typically thin around 1 p.m. after lunch, front-row parking spots appear, and competition for fresh tracks wanes dramatically.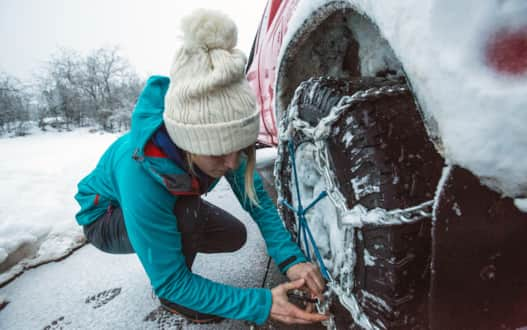 2. Stay Safe on the Roads
Utah's mountains receive frequent, heavy snowfall. While this is great for our winter recreation opportunities, it also presents winter driving safety challenges. If you plan to access Utah resorts by vehicle on days in which snow is in the forecast, the vehicle must have four-wheel drive or be equipped with chains or snow tires.
Our roads frequently have traction laws during storms that prevent you from accessing the resorts without a properly equipped vehicle. When driving on snowy roads, please take it slow and leave much more space between you and surrounding vehicles. It is also important to remember that some of our roads intersect natural avalanche paths, so always respect road closures during or after storms while avalanche mitigation is in progress.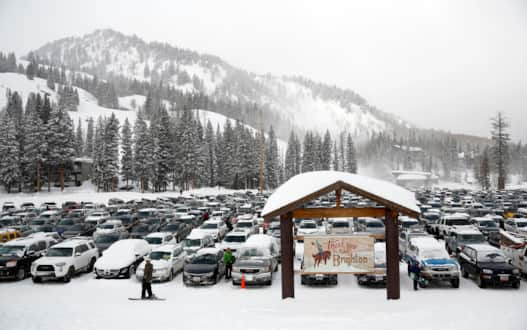 3. Mind the Traffic
With easy access to Utah's ski resorts, it's no surprise that you won't be the only one taking advantage of great snow conditions. Heavy vehicle traffic accessing resorts is not uncommon, especially in the morning hours between 8 a.m. and 10 a.m.
The easiest way to avoid traffic is by staying at one of the many superb on-mountain lodging accommodations. However, if it's not in your budget, or the draw of Ogden or Salt Lake City's amenities is just too appealing, there are other lodging options to explore.
The vast majority of mountain traffic occurs in the morning hours, particularly on powder days. Arriving early (before 8 a.m.), skiing afternoons or avoiding days following a storm are all effective ways to avoid traffic. Another option is to take the UTA Ski Bus. Utah's winter public transportation network is extensive and there's a good chance you can find bus routes that will take you directly to the mountain's base. The more we ride buses, the fewer vehicles we have on the road, and the better traffic will be for everyone. Another reason to ride public transit or carpool? Some resorts charge a parking fee or require a parking reservation; see parking information by resort.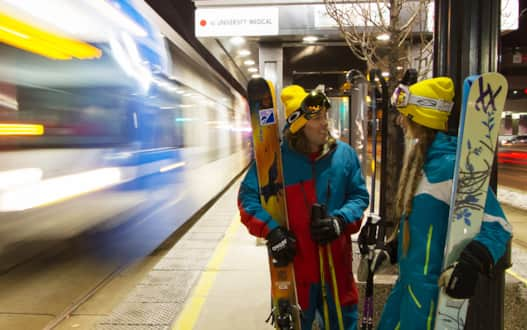 4. Breathe Fresh Air
The same topography in Utah that leads to stunning mountain vistas over sweeping valleys can also present another winter challenge. During times of high pressure, cold air sinks into valleys and basins, leaving warmer air in the mountains. This is called an inversion. Until the next storm moves in to mix out the atmosphere, the cold air is "stuck" in the valley, which means air pollutants are also stuck, causing poor air quality.
Luckily, inversions typically occur only a few times per winter. Since inversions impact the lower elevation areas in the valley, the mountains remain clear and are a great way to escape poor air quality. However, it is important to be mindful that during inversions, unnecessary vehicle travel through the valleys worsens the air quality of local communities. If you want to ski during an inversion, do what you can to reduce vehicle emissions by carpooling or taking public transport.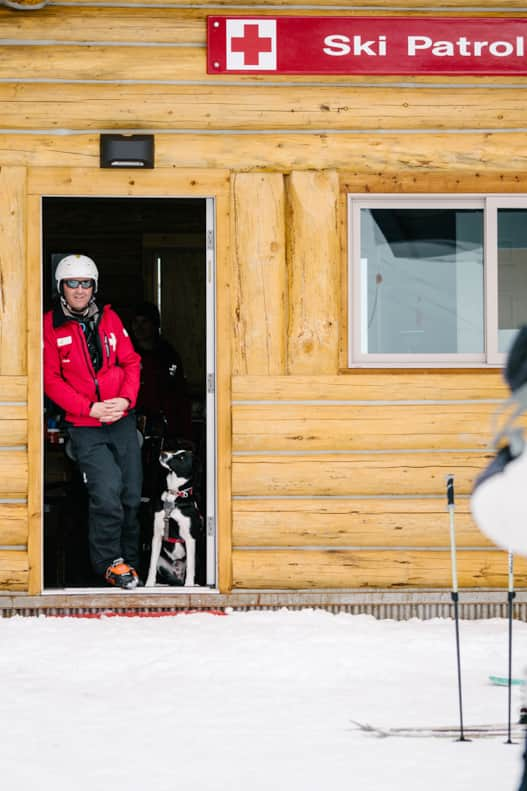 5. Demonstrate Respect for the Mountain
Always remember that skiing and snowboarding are risky sports. Skiing and riding within your limits is crucial to keeping yourself and others safe. Respecting staff and ski patrol who work tirelessly to keep guests safe is critical — this includes respecting closed terrain and exercising patience. In contrast, patrollers work to open additional terrain after storms. Pushing yourself out of your comfort zone is a fantastic way to improve as a skier/snowboarder and explore new terrain. However, it should not come at the expense of the safety of yourself or others. If you want to push your boundaries, consider adult ski school or hiring a backcountry guide.
If you've heard the mantra, "leave only footprints," we can easily adapt this during ski season to be "leave only ski tracks." We are guests in the Wasatch Mountains and are responsible for maintaining their natural beauty. This includes understanding these areas are home to thousands of species of wildlife. When the snow melts and the skiers leave in the spring, the animals remain. To protect their habitat, you must be conscientious of what you bring and leave behind. Every year, resorts spend hundreds of hours clearing the mountain of trash dropped by skiers and snowboarders during the winter.
While skiing in Utah, you join a community passionate about Utah's unparalleled snow and the boundless outdoor winter recreation opportunities that come with it. Everybody deserves to enjoy these incredible mountains — now and in future generations. Utah has some of the best ski resorts in the world, and by following these simple tips, we all can continue to enjoy The Greatest Snow on Earth for many years to come. (Read more on how to travel responsibly, a shared ethic called Forever Mighty.)